Woke up early, by 06:30 having this really good breakfast: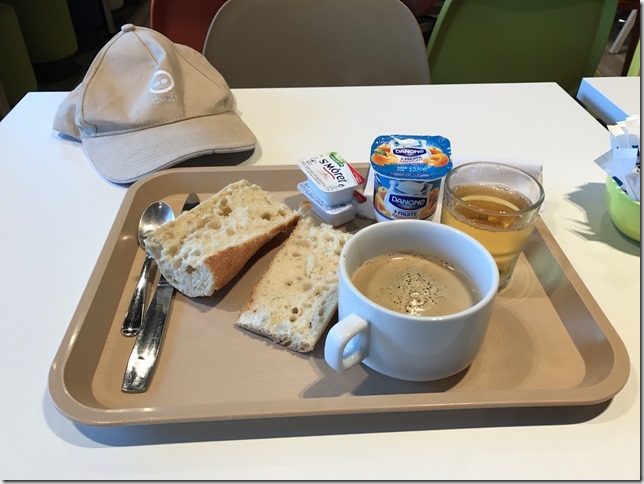 Soon after that all things packed and ready to ride by 08:00.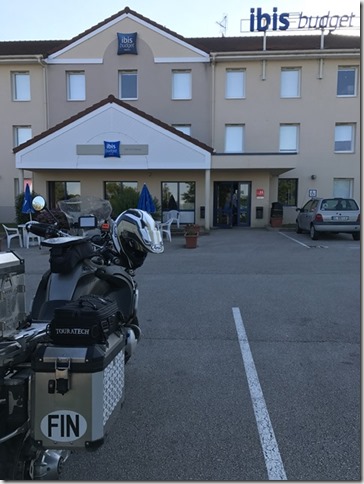 Plan was to take a fastest route to Dresden where I had booked a hotel already, this would be some 900km ride.
Started by taking it easy as I was not in a hurry at all, smaller roads to start with. But as I was in France I was really fast fed up with these roundabouts every 500m so took the toll road again.
Once I got into Germany, took the first break for fuel. Temperature was now some 33 degrees and it felt like it as well.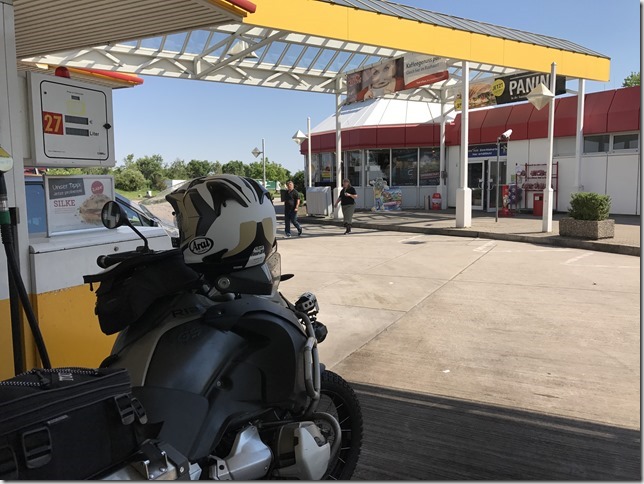 Second break after an hour or so to drink and plan the route. Started getting these weird ideas about getting back home a day earlier and that would mean taking route via Stockholm instead of Tallinn.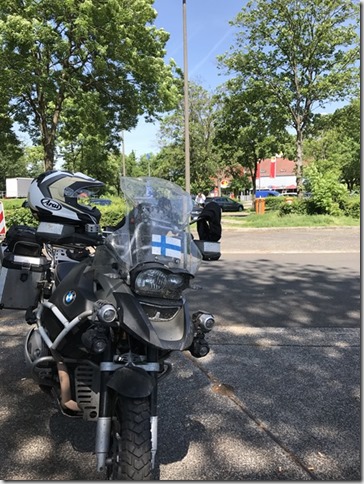 After few calls to figure out timetables and calculating distances cancelled the hotel in Dresden and headed up north hoping that the weather would cool down as well. New plan was not to drive to Denmark so that I would then catch the 16:30 ferry from Stockholm to Helsinki and not need to leave too early.
Another break for fuel on the way, driving fast on Autobahn is starting to consume more and more fuel.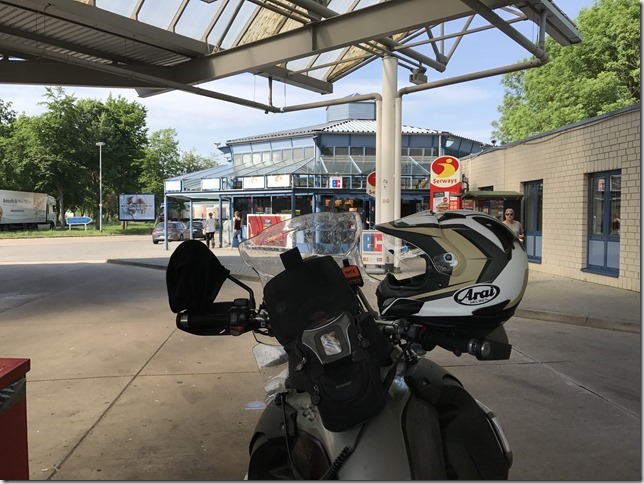 By 19:30 I was in Puttgarden to wait for ferry from Germany to Denmark. Weather started cooling down and was now down to 18 degrees. So much better!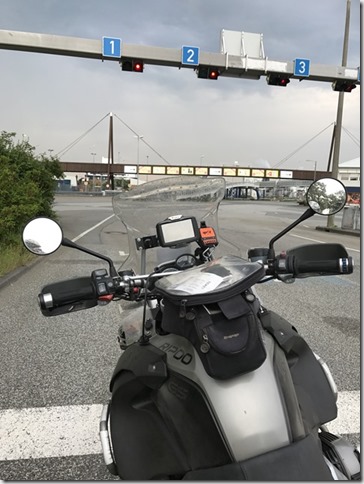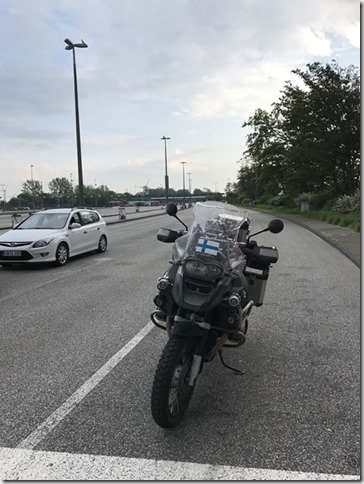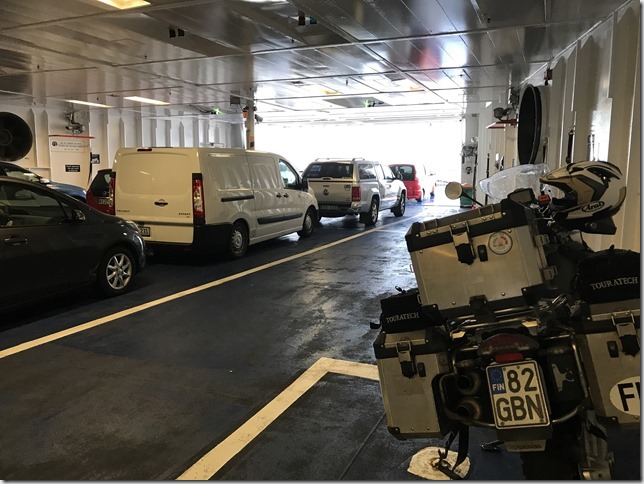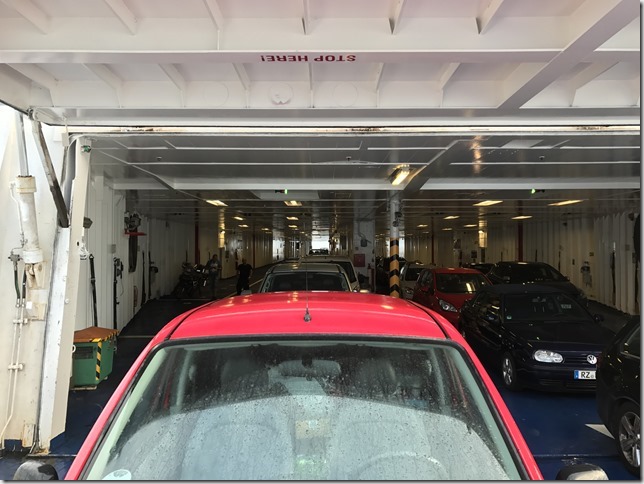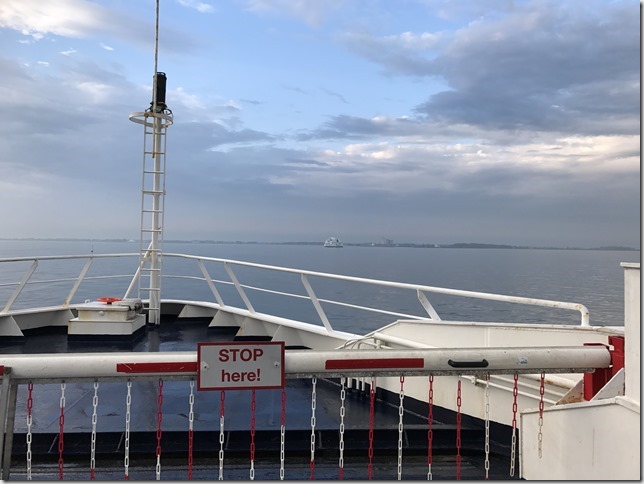 At the ferry looked some hotel near the Rødby so I could call it a day, but in that area no really good options or then they were overpriced. Decided to drive to Copenhagen instead and go to my usual hotel.
One more break for fuel and as there was also open Wi-Fi took a closer look what was available in the Copenhagen area only to find out that my usual hotel is now under different branch and price is somewhere really over my budget! At this point time was already 22:00 and I had been on the road for 14 hours…
Took next possible option – Malmö in Sweden – and that looked better so I booked a room from Best Western Malmö Arena Hotel. Price was on the budget, included breakfast and was only 56 km away.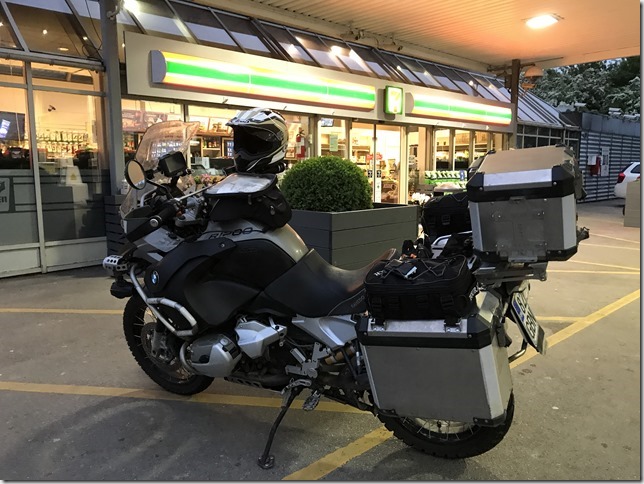 By 23:00 I was at the hotel after crossing the bridge between Denmark and Sweden. Once on Swedish side needed to show my identity card, they were checking those from everyone.
Parked by just in front of the hotel and went in.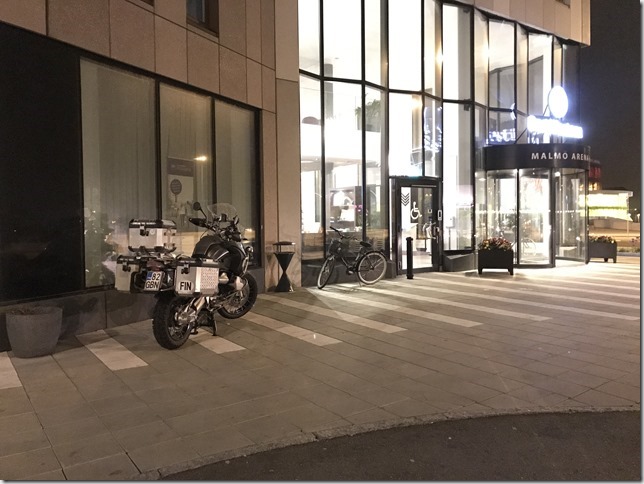 Got some food, this familiar looking plate they we used to eat at the ferries between Finland and Sweden. It was just excellent!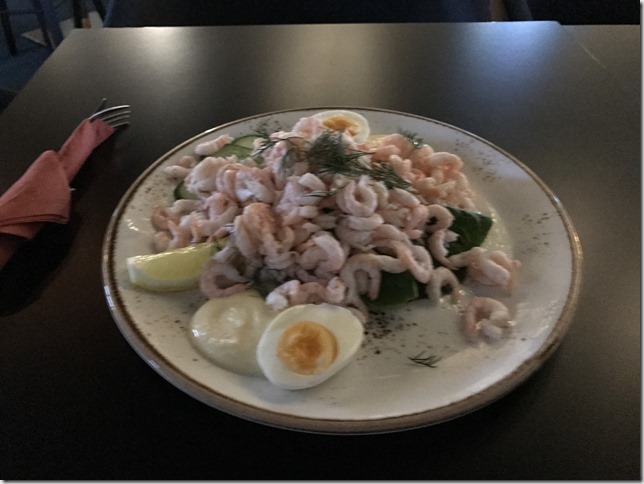 Restaurant was at the 16th floor, must have a magnificent view when weather is fine and not dark. Not too many other people there at this time of the day.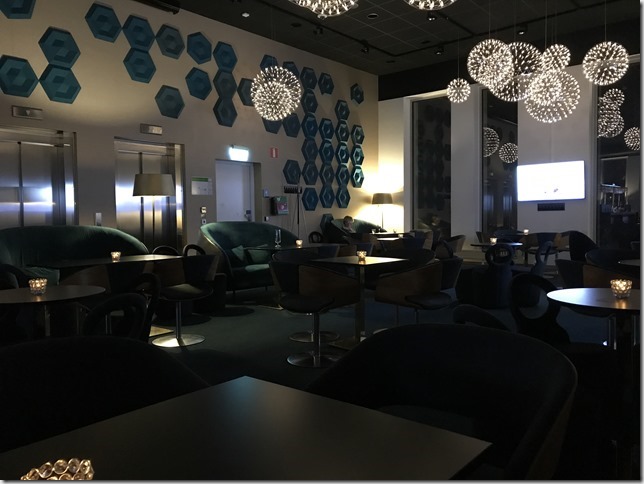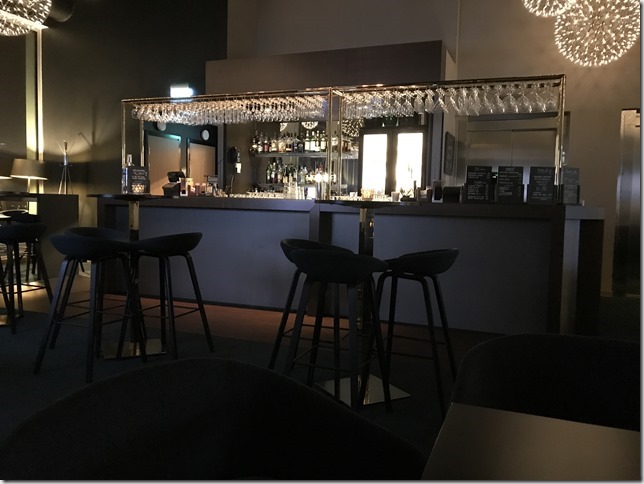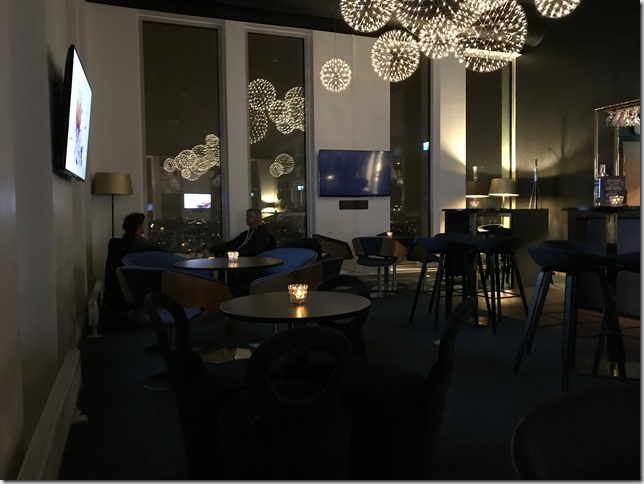 After eating day was done.
This day turned out to be 1347 km in 15 hours.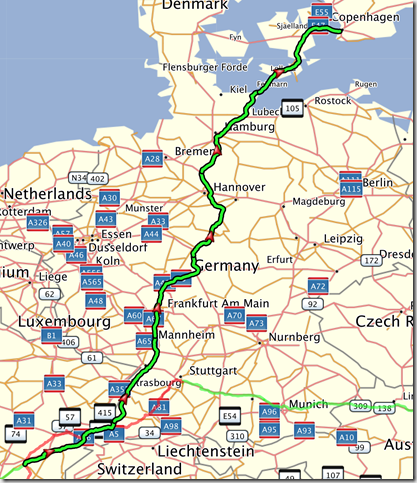 Total for the trip is now 7346 km.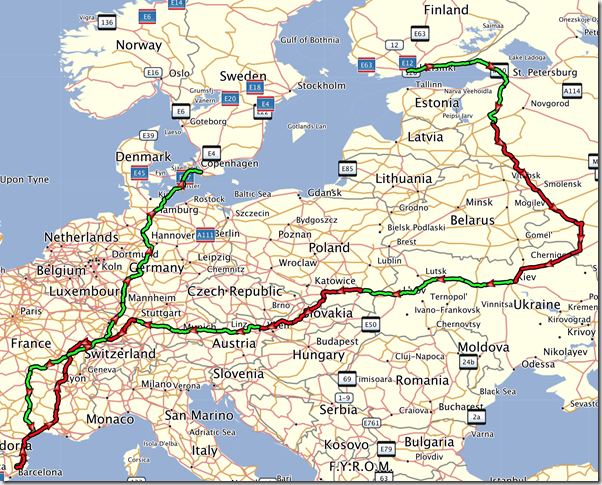 Left is some 650 km ride back to home!