Day started early by bike check and it was still there.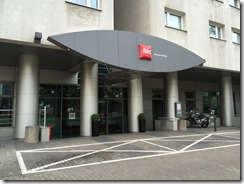 Breakfast was as good as before at hotel Ibis Warszawa Centrum.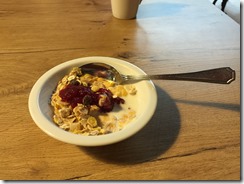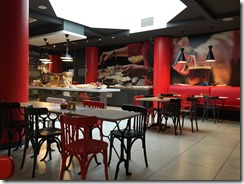 I left hotel at 08:00 and started driving same route as year before but opposite direction.
Had only one stop on the way to refuel bike with some Shell V-Power, other than that just drove directly to the destination.
Route took me through some really nice small mountain roads near the Polish-Czech border, lots of other bikers on the way there as well.
I switched new tires – TKC70 – into my bike and I have been suffering a lot from those. Especially speeds over 120km/h bike is really difficult to drive, front feels the same as driving on soft sand, not stable. Through Via Baltica's bad road sections I had been lowering pressure to 2.0 front and 2.3 back but now I started thinking of raising back to higher and see what happens.
I had booked Hotel Alpin Avion and this was again excellent choice. Got bike parked into inner yard behind the gates and there was restaurant to get food. Area around the hotel based on my walk around it was plain sleeping area, nothing really out there. Last year's Hotel Vladar did not have any good offers, so decided to skip that.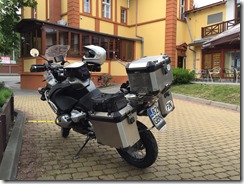 Did a quick tire check and raised tire pressures to 2.5 front and 3.0 rear, tomorrow will tell if there is any difference.
So after having dinner I was done for the day again.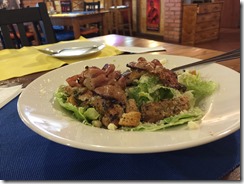 This day was 628km in 7:30 hours which was over 2 hours faster than last year.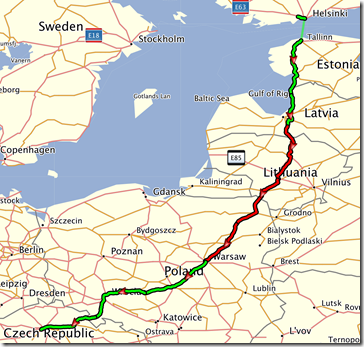 Total for the trip is now 1623km.