Woke up early, I was still kind of in Finnish time. Bike was still in there so everything was ok and went to have breakfast.
After breakfast needed to pay last evening dinner. Person who was in the hotel Alpin Avion's restaurant did not know how to pay with credit card so we agreed that I pay this morning.
Now there was a person available who said that credit card is not an option, cash only. And I had no local currency… but then he added that euro is one option as well so problem solved.
At 08:00 I was on the road again, took bigger roads in the beginning and after some 150km took a stop to refuel and check tire pressures once again.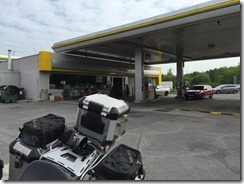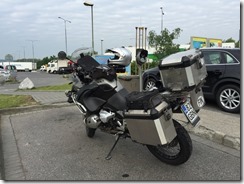 In the border between Germany and Czech there was some really nice smaller mountain roads and lots of other bikers as well. And all the time it looked like it would start raining any time, but it did not drop more than few drops of water.
On Germany road got bigger again and on autobahn I started feeling again the problem on my TKC70 tires, I could not really drive faster than 130km/h. Any speed over that and bike was really unstable. Little better after putting more pressure, but still not anywhere near good.
After 4:30 hours driving and 383 km I was finally in Hotel Beer.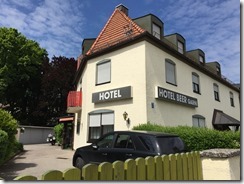 Rest of the day two meetings, one in the evening with Hemuli accompanied with Miss E, just to say hi. During this it also rained a lot, weather could be better.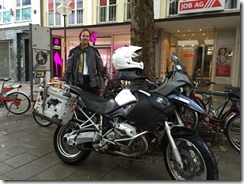 Miss E was complaining that Hemuli had lost all of this sense of time during this three year long trip as he has had nothing else but to kill time…
At the end of the evening took metro back to hotel and that was that.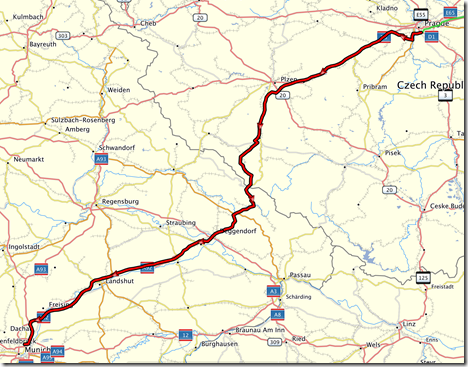 Total for the trip is now 2006 km.