Easy start for the day, quickly just coffee and I was ready to ride again.
While packing the bike I noticed that one of the straps I use to tie the outer bags just snapped. This was one of those that got some beating back in 2010 in Tajikistan, but it managed to hold until now. New one was in the pocket so just switched that and all ok again.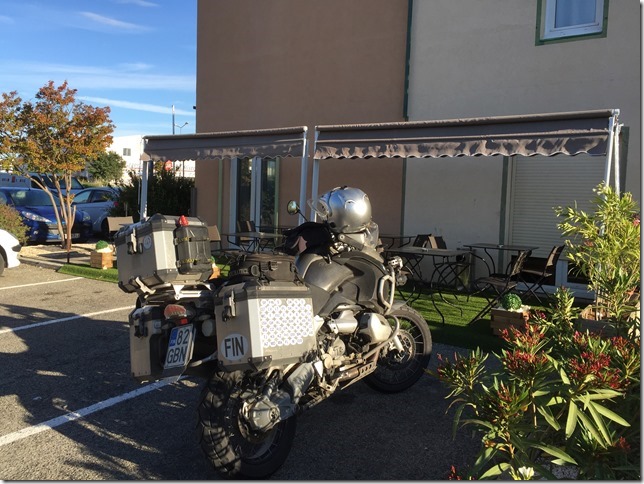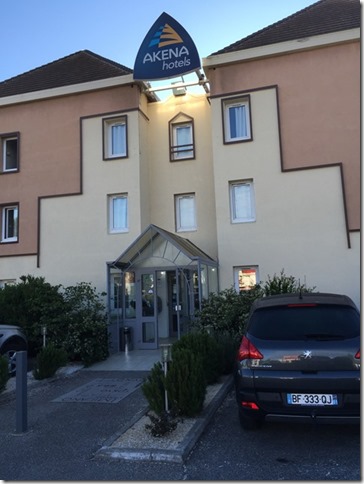 Drove first some kilometers smaller roads, but as I was starting to approach Montpellier I decided to switch to toll road for a while to get passed these bigger cities more easily. And it happened so that there were lots of road works ongoing so parts of this route was free anyhow due to this. Toll was only 5,20€ so well worth the money.
Took first and last break on the way for a quick coffee.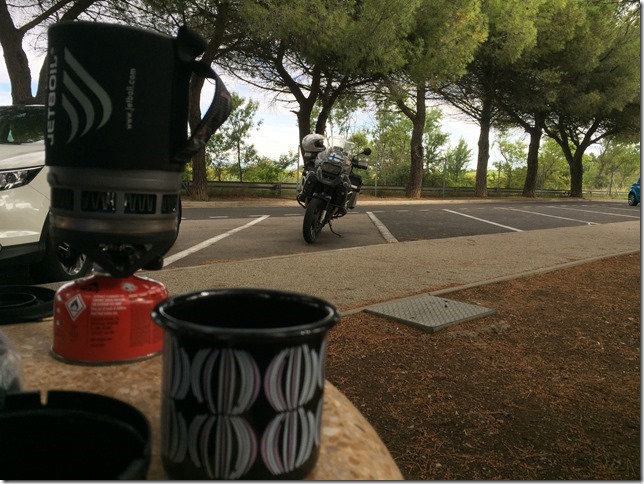 From Girona I took one smaller road which was really nice. So small that with this big GSA I could not really drive any faster than 50km/h.
Just before arriving took a stop at the fuel station to fill up the tank for Sunday.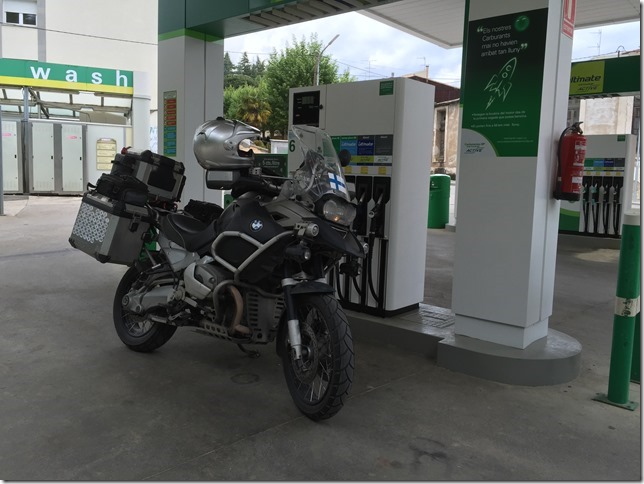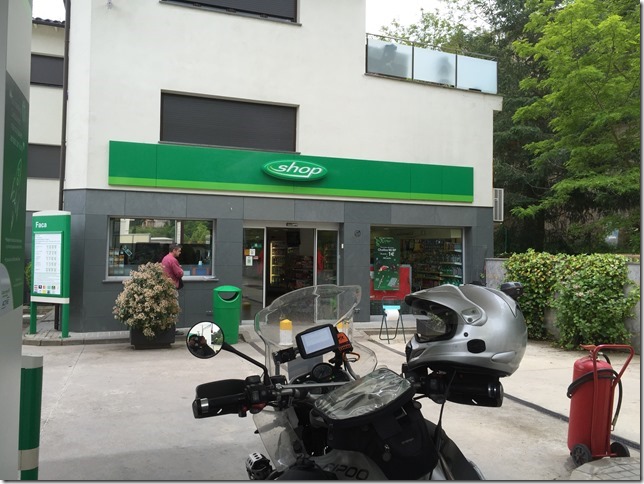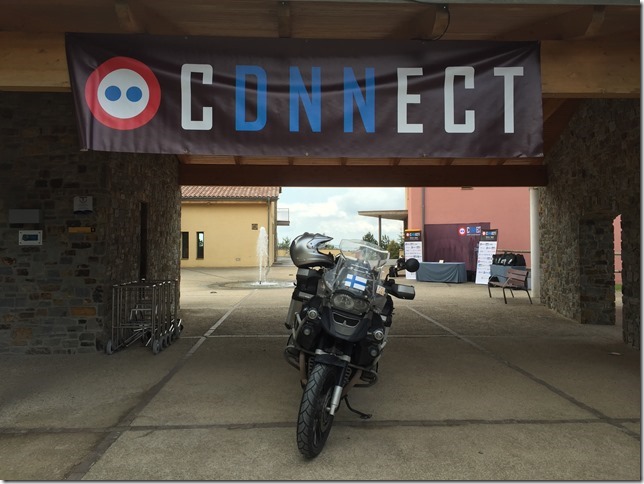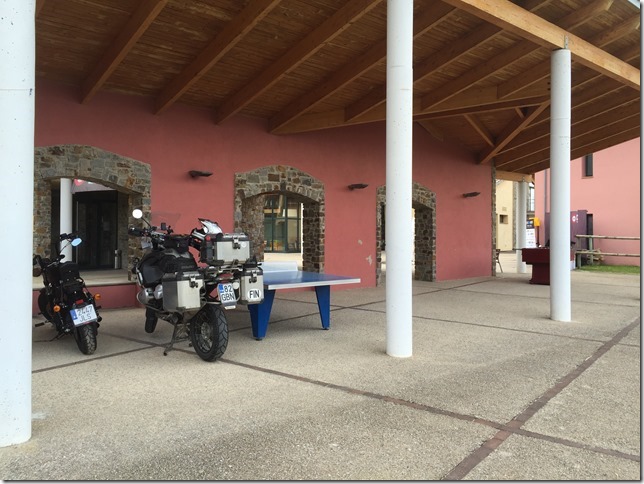 Now for the next few days I will be attending the event in Vilar Rural, Sant Hilari Sacalm. Trip will continue again on Sunday.
This day was 402 km in 6 hours.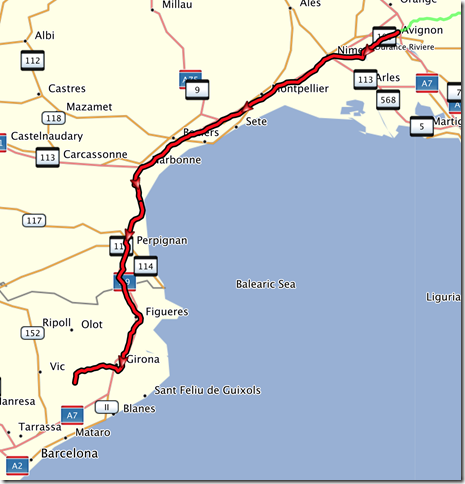 Total for the trip is now 3529 km.