Got an early morning again and started planning for coming day and packing.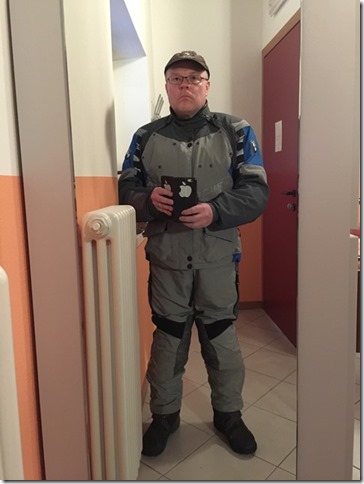 By 07:30 I had everything packed again. Checking out from the hostel was no go as there was nobody at the reception so I just dropped the keys back to the room and left.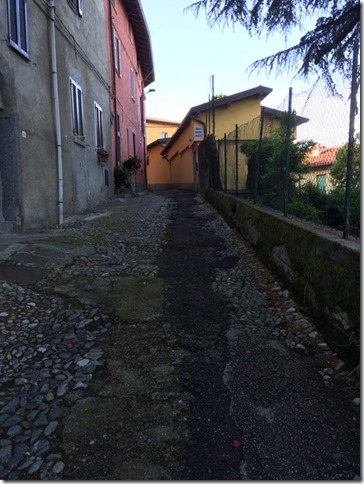 Leaving from parking space was a bit of an effort with a big fully loaded bike, but eventually I got it around and drove away down the hill.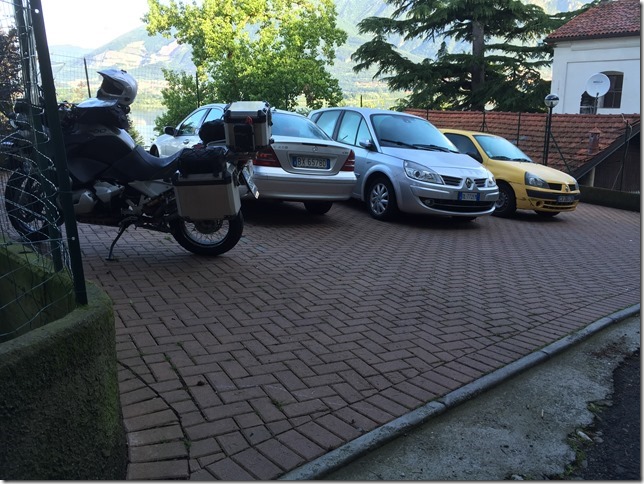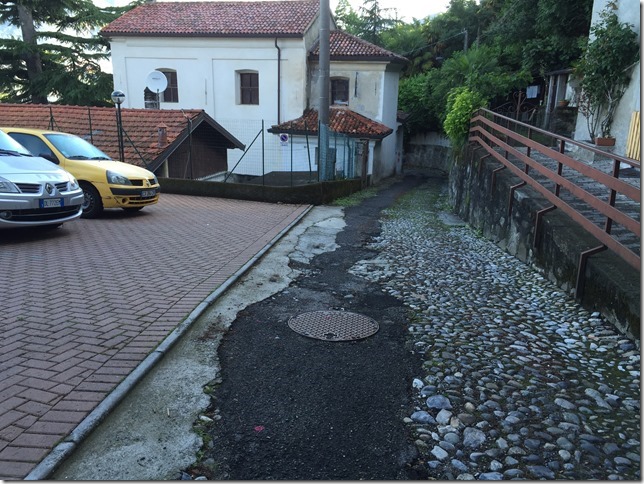 This day looked like it was not going to rain, weather was really nice and temperature around 20 degrees.
Needed to make an extra tour to nearby village to get fuel, but got only 7L as they would not allow credit card with a chip! So took only enough to get to an bigger one.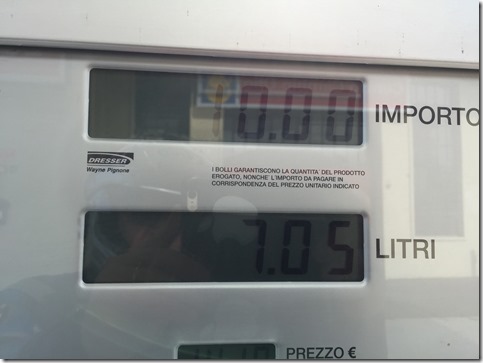 And right after this Garmin started doing it's magic, it would not guide me pass Milan anymore. Obviously my route was too much for it due to restriction not to use toll roads and also a friend called right at the spot where I needed to think same time where to go and I took a wrong turn… and this took me an extra 30km detour… But pretty soon after this Garmin started working again, obviously there was some part of an early route that it could not calculate correctly or there were too many options.
Next stop was after some 100km or so and finally got full tank!
One more stop before entering France, just to get full tank again if there would be fuel shortage due to strikes I would get anyhow pass France into Spain with the fuel I had on the bike.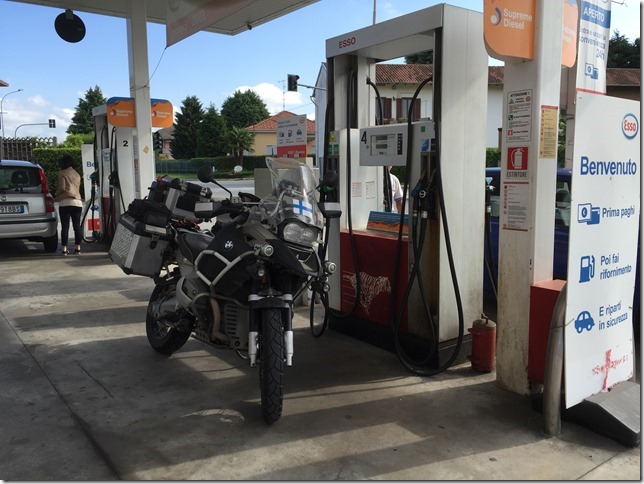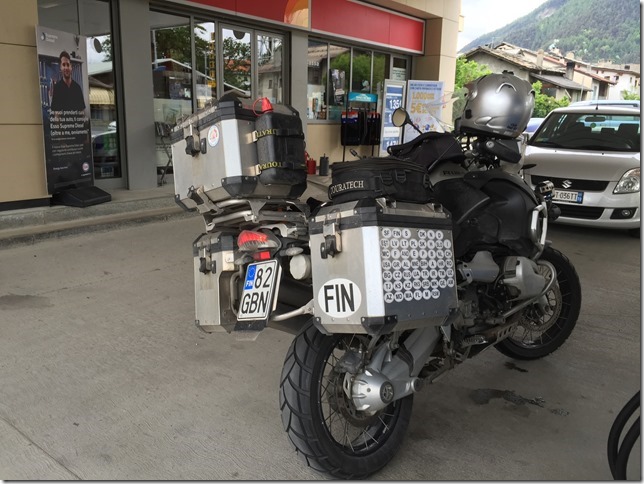 Once I got into France I took a coffee break up in the mountains. Really nice scenery up there and roads were just amazing.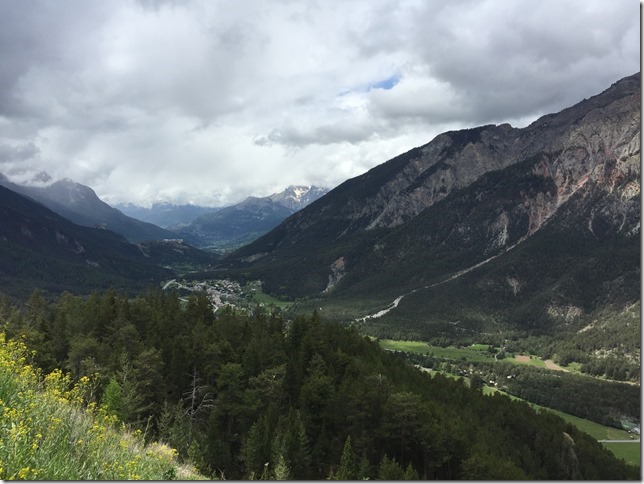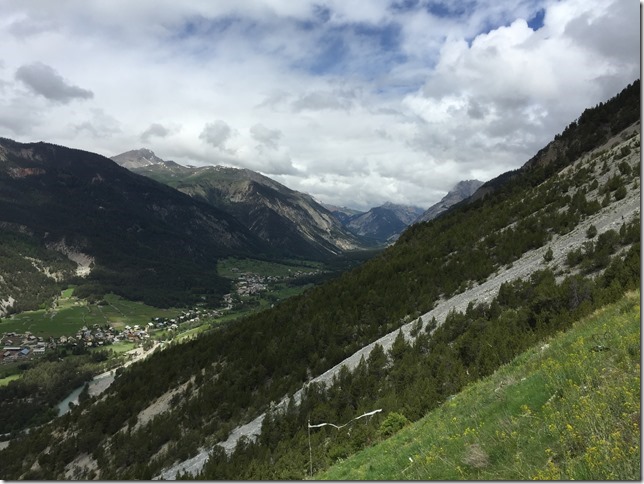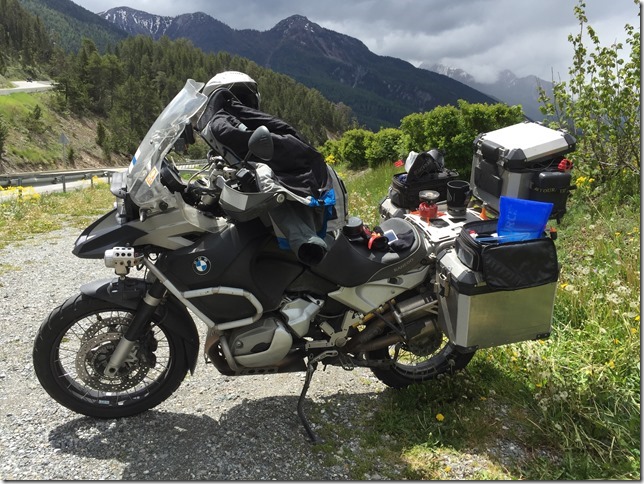 Along the route I also drove through Gorges de la Méouge, really nice road through that. Some pictures of that found in Google, I was too much in driving mode to stop there.
Instead a bit further took a break to drink. Really nice roads on this last 200km or so.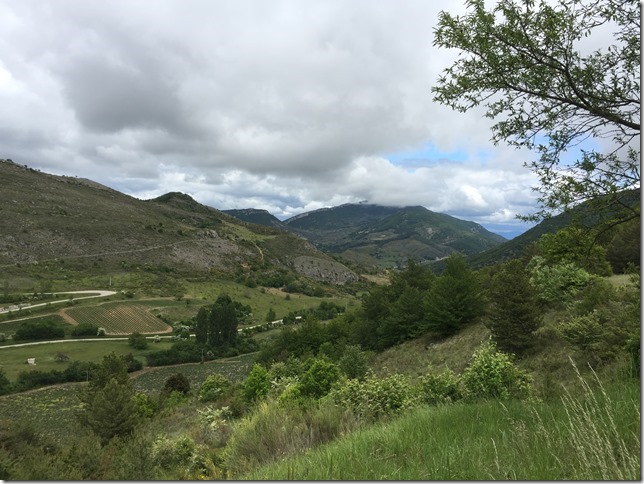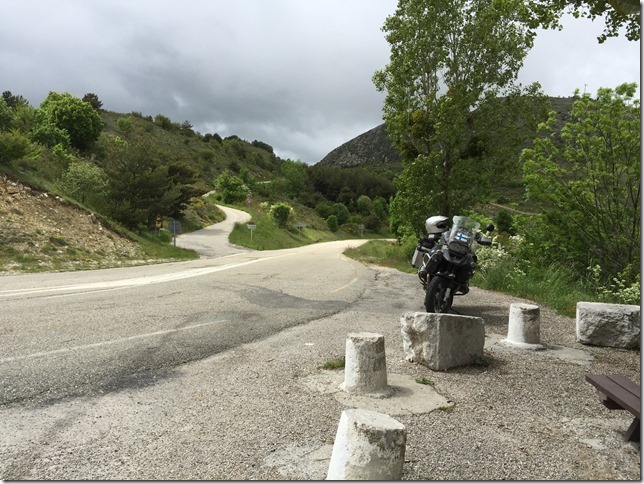 Eventually got into the hotel Akena Avignon-Le Pontet. Not an fancy one, but close to shops and a place to sleep cheaply for one night. Would go here again as well if in the neighborhood.
To find food I walked into nearby big shopping mall and took some soap and prepared that with my Jetboil for dinner. Cost was some 50c.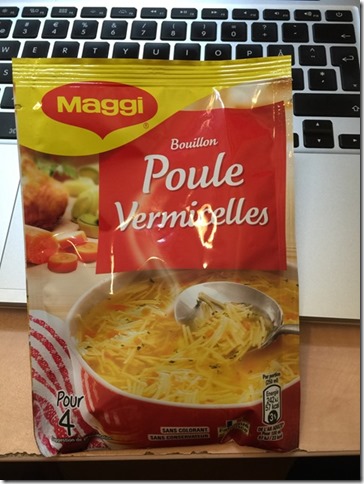 This day was 571km in 9 hours. Pretty straight line.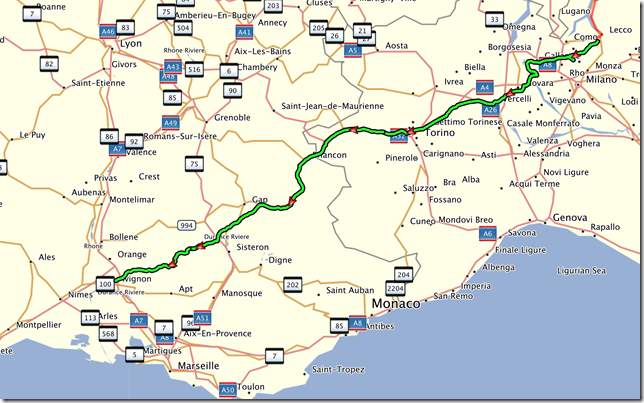 Total for the trip is 3127 km.