Last night was a bit restless, lots of drunken Mongolians running around the hotel and making all sorts of funny noises… woke up early again – seems to become a habit.
Elbow has still some issue, but hip is better so driving today is an option. Both of my arms are actually indicating that something is not right, but that is just some muscles issues, too much to do in the past days for them.
Had morning coffee in good time and by 08:00 I was ready to ride again. Or it might have been 07:00 as I'm not totally sure what time is in here.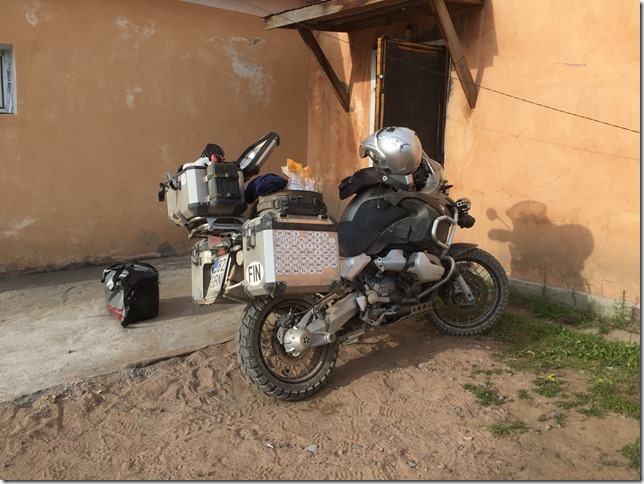 First stop was to get fuel and last station when driving out from the city had 95 octane again so obvious place to stop.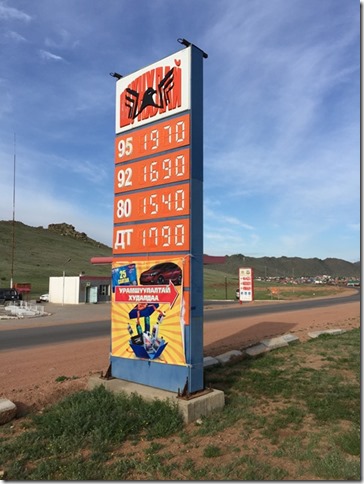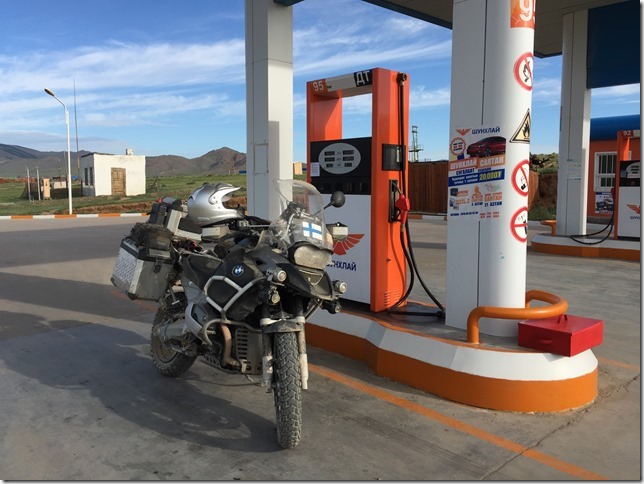 With full tank I started driving towards Ulaanbaatar and plan was to drive as far as I could into that direction.
Yesterday I heard that there is only 10 km gravel between Tosontsengel and Ulaanbaatar so there is good chance that I could make it to there when driving a long day.
Some views on the way, road was going by the river.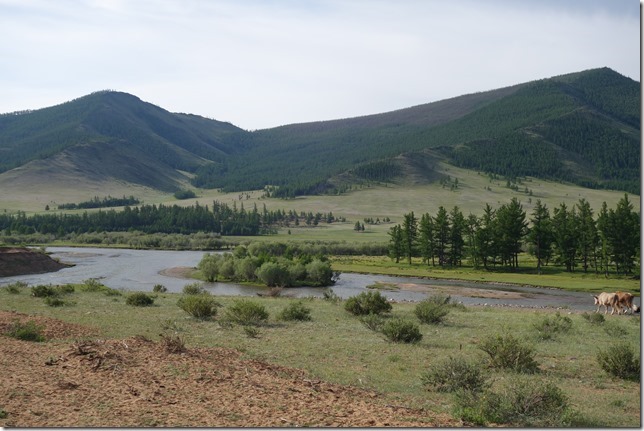 And of course there were these trail sections again.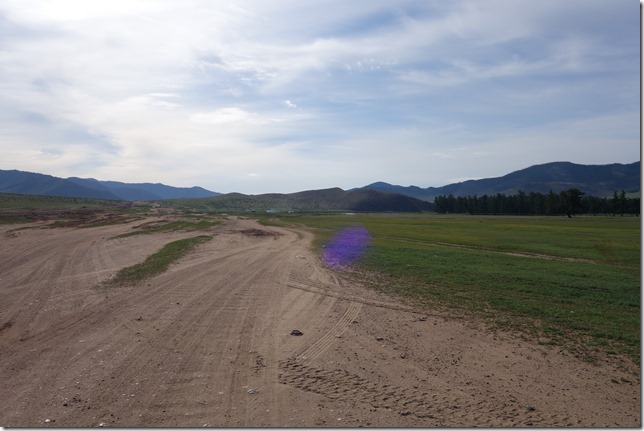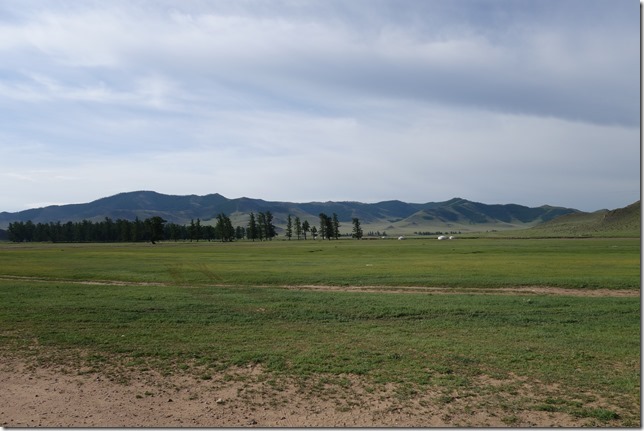 And some soft sand again. I have no power left in my hands to control bike anymore…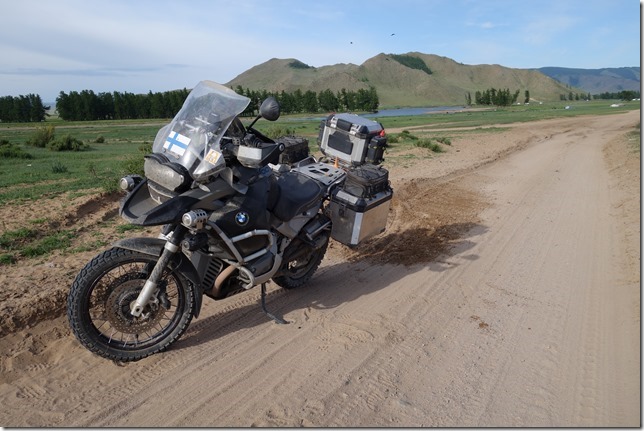 New and old bridge on the way.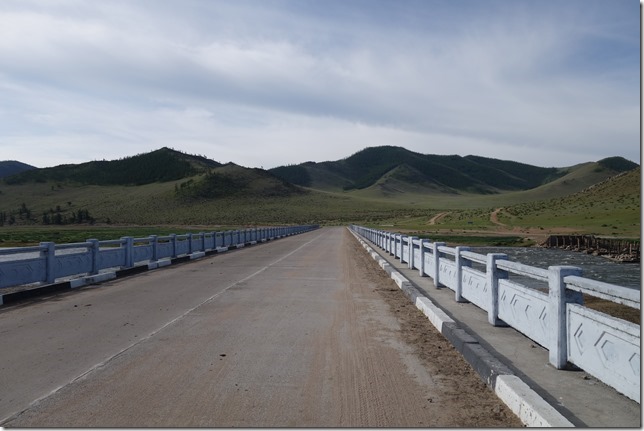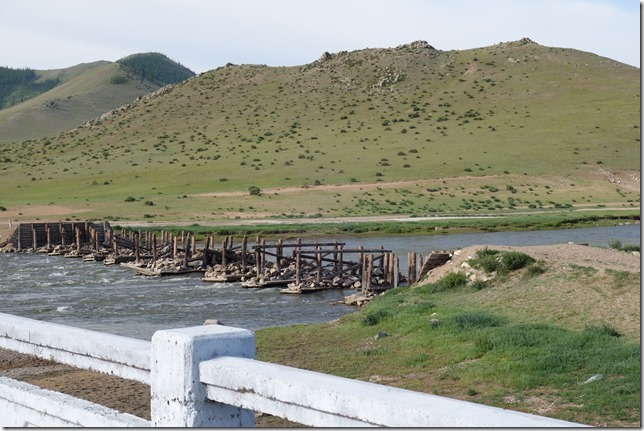 Some more trails, lots of road works on the way.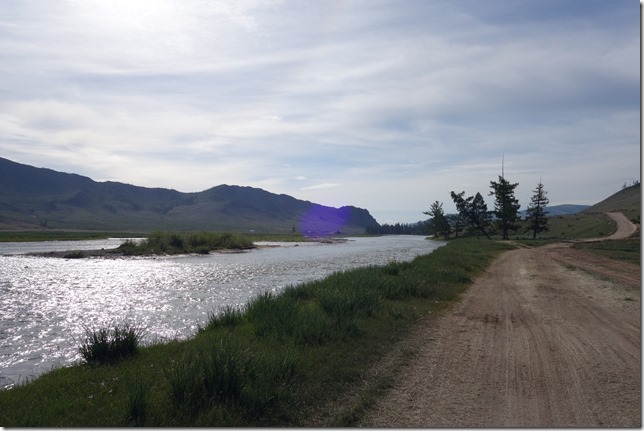 Some views.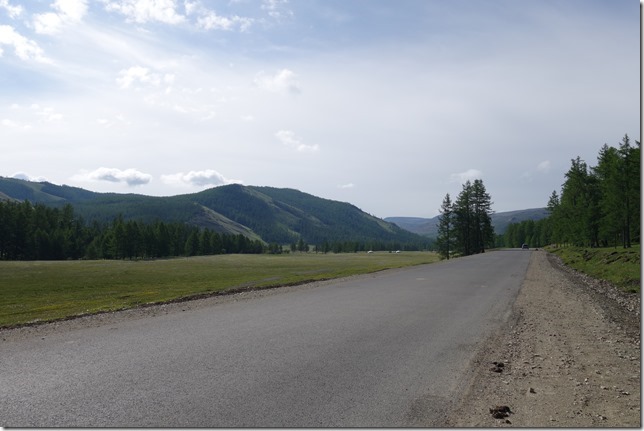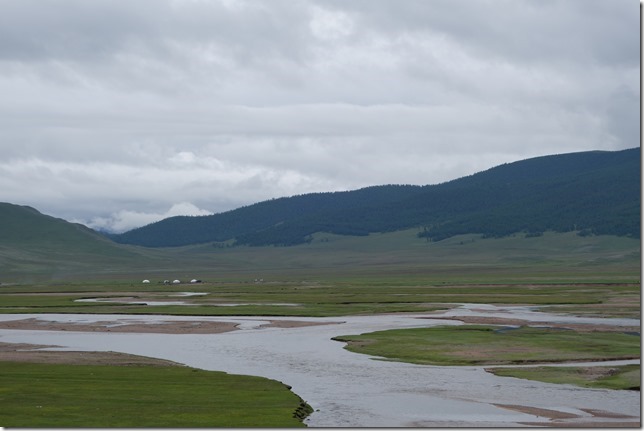 Passed by one gorge as well, really nice looking one.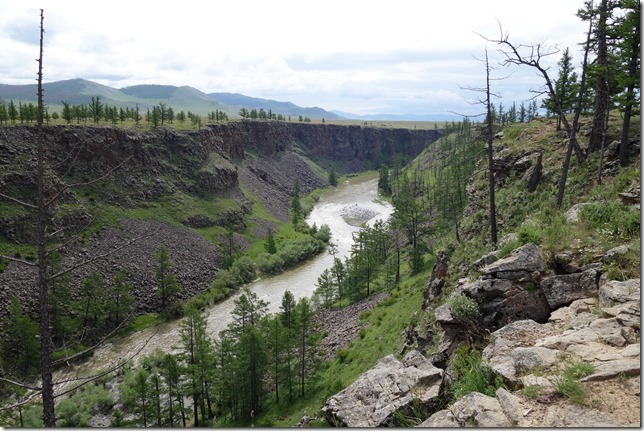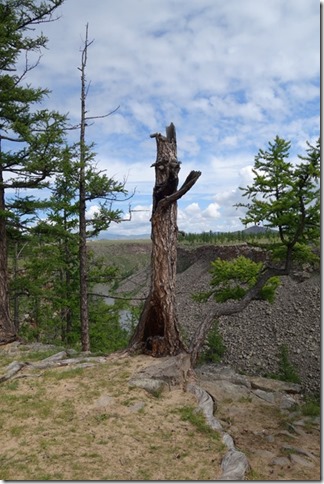 And of course there was also a group of Germans there on the spot.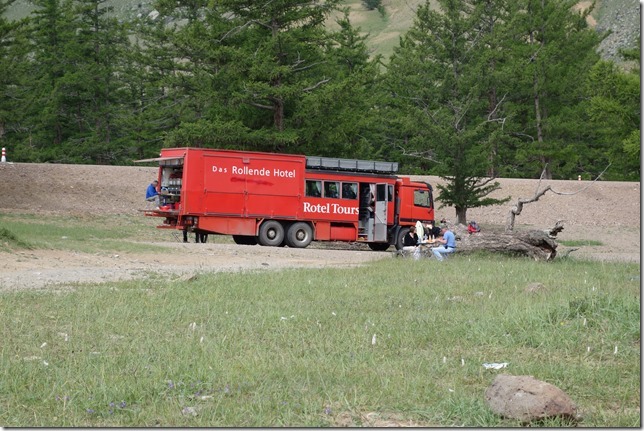 Also some gravel roads on the way, usually these were on a bit deeper hill or mountain pass.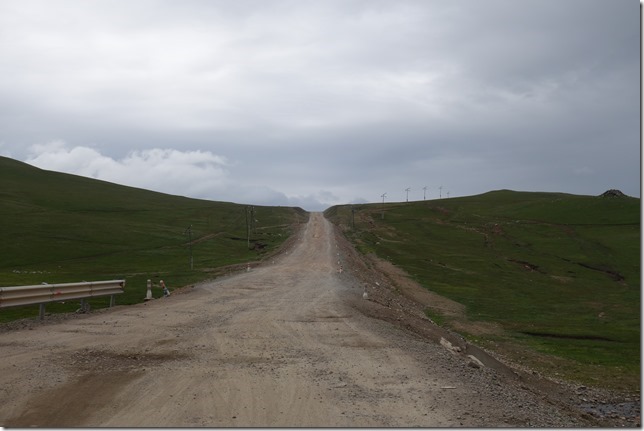 And some more trails still. I was totally exhausted on these, taking it extra caerfully but still lots of struggling.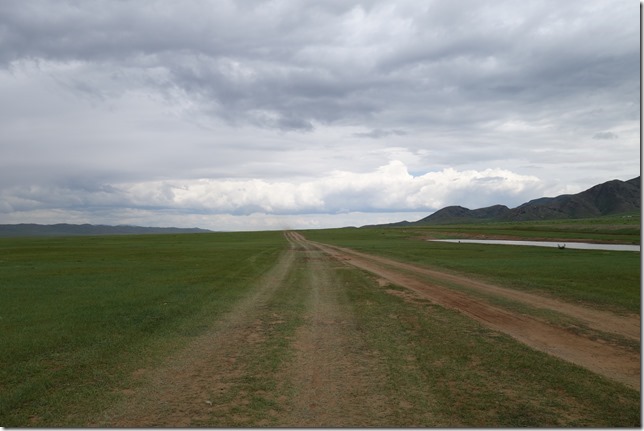 One more refill for the day, again managed to find 95. In this kind of places it is useful to have a big tank, can go from better station to next one and no need to fill when it is absolutely needed. In this case I took only 22L so plenty of fuel still in the tank.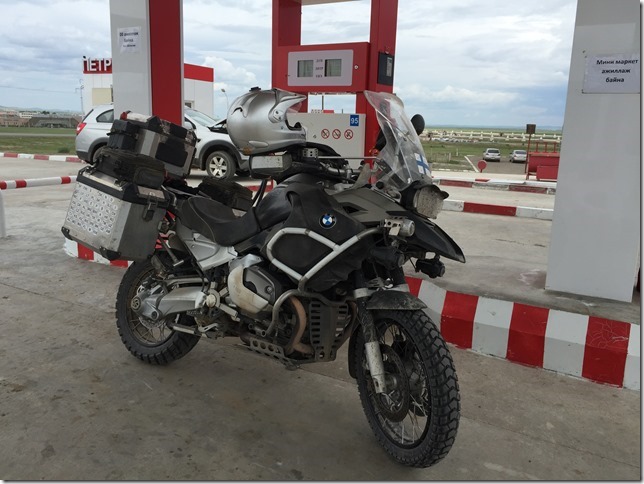 Almost whole day it looked it was about to start raining, but I again managed to escape those and no need for rain suite today either.
And I finally made it to the Oasis Guesthouse in Ulaanbaatar.
Place was full with Germans, half of them had few extra beers although it was not allowed to sell alcohol in Mongolia these days as it was an election days. They must have bought those already days ago. Lots of these big 4×4 or 6×6 trucks made into mobile homes, few with bikes as well.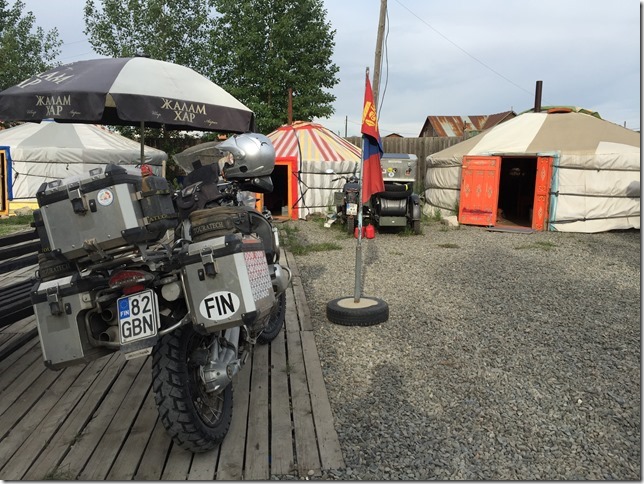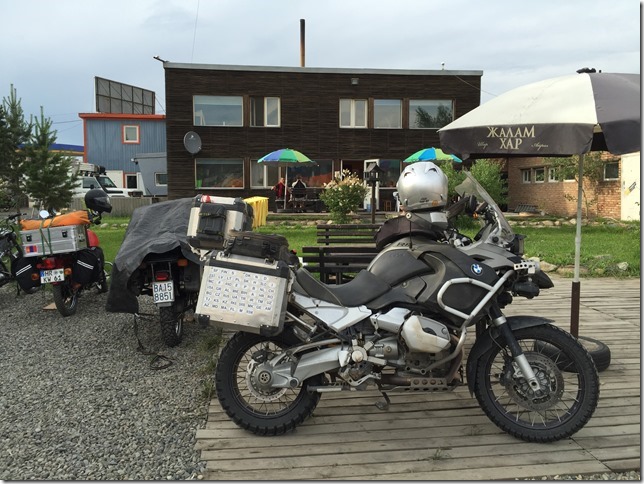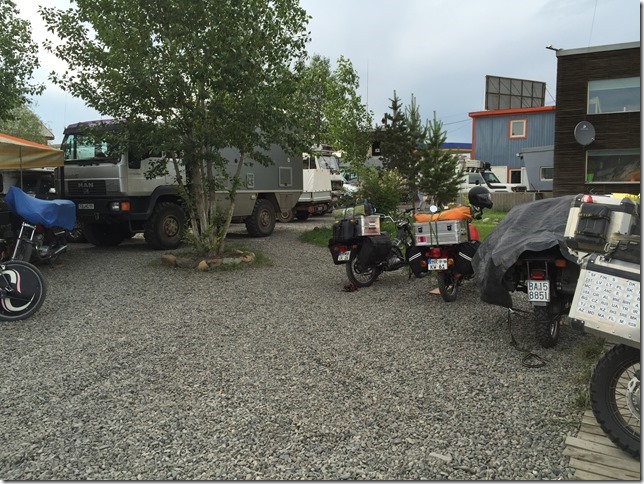 I took one bed in a shared ger tent so one night in tent as well on this trip!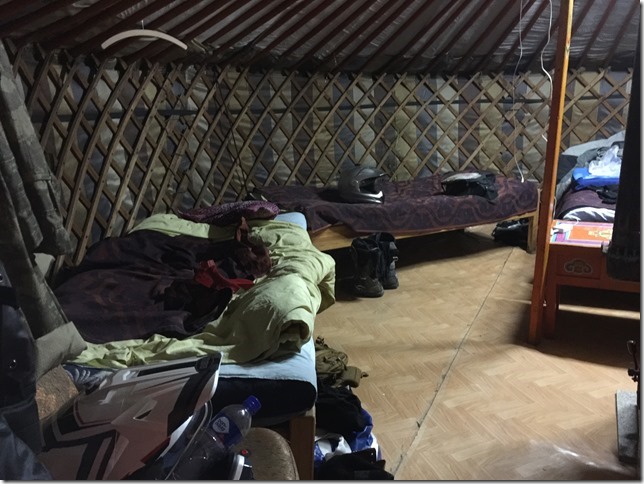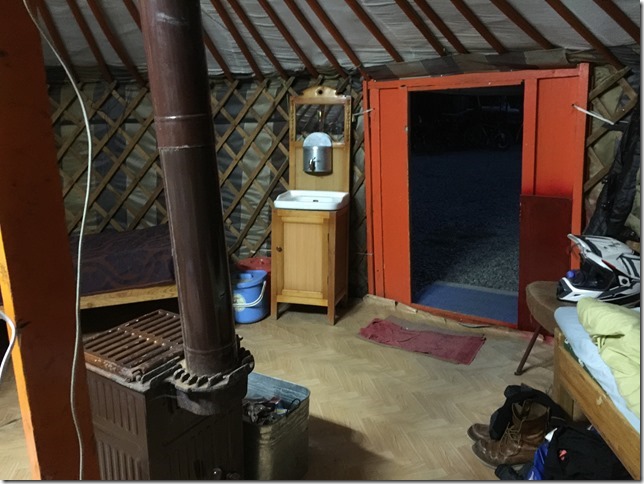 Had a small lasagna to eat and then struggled with internet connection. Should have picked other place than the one where all the travellers go as everybody is trying to use the internet and nobody can. Really poor connection.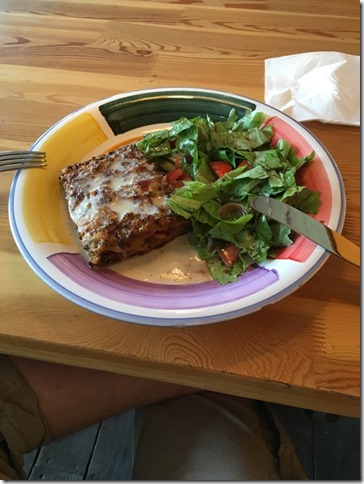 Only good reason to come into this Oasis Guesthouse is that you can be near with your bike. No need to unload everything and you can also work with it while being there. But if this is not needed, go someplace else as price is quite high if you want an own room. Shower and toilets are shared in this place.
Just by accident I overheard one guest that he wanted to checkout already on the evening as he was planning to leave early. It turns out, that this place has reception open only from 09:00 – 20:30, so I paid my invoice as well in the evening so no need to wait for them in the morning.
End result was that I went to sleep early, my body was probably giving me a big hand for that as rest was really needed.
Todays driving was

Total for the trip is 14860 km.

This will be my turning point, I will now start heading back home. Going home is more or less in transit mode, long days, lots of km and that's that. Expectation is that after 8-10 days I'm back in Finland.