Woke up early, nobody else was up yet when I started breakfast and trying if internet was any better when everybody was still sleeping.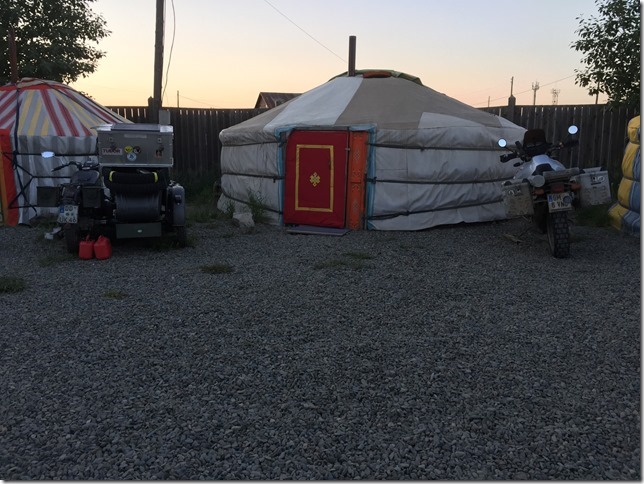 These guys from Germany had done similar tour I did back in 2010, so via Iran and then the Stans. Now they were flying back home and putting their bikes in cargo.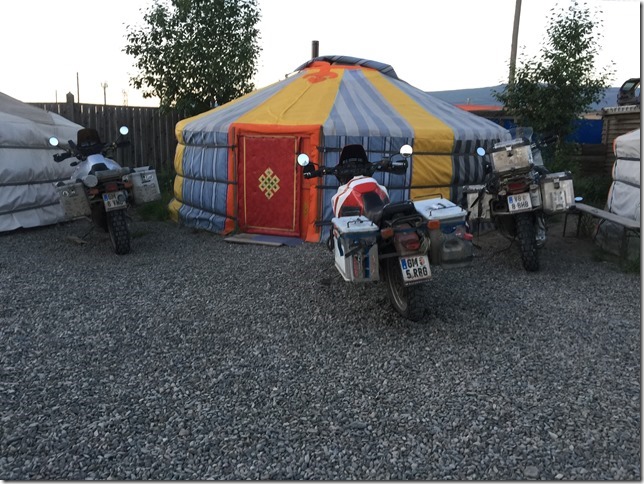 Took my own space, had coffee, bread and some porridge I still have left from Finland. Will take me through the day.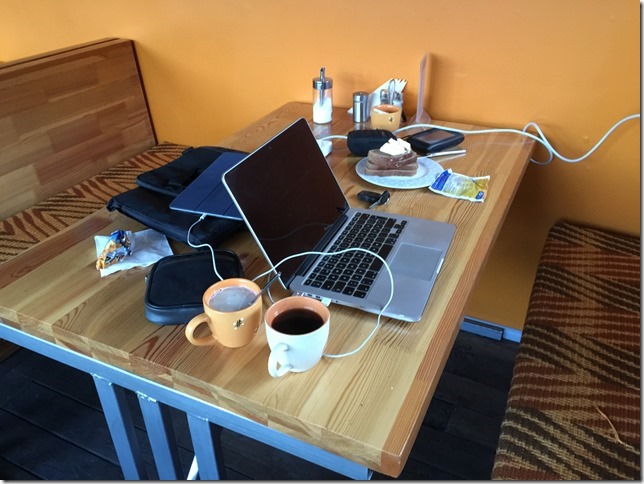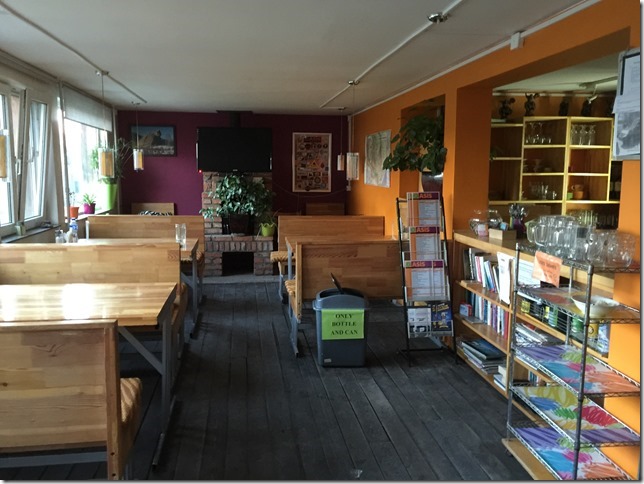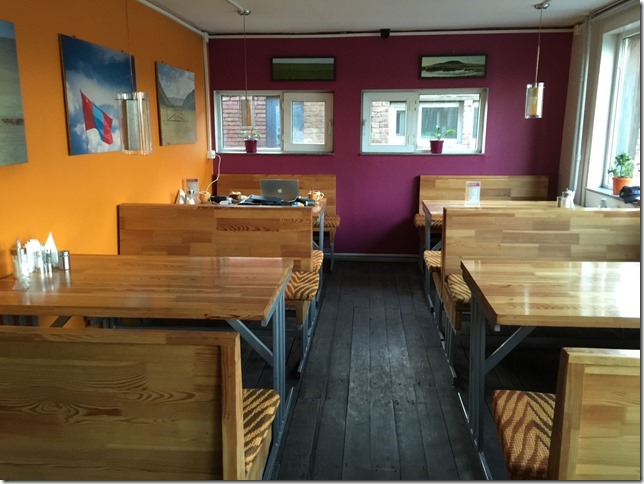 As nobody was yet working in here early in the morning, they had put everything ready for morning. Coffee needed just to be put on.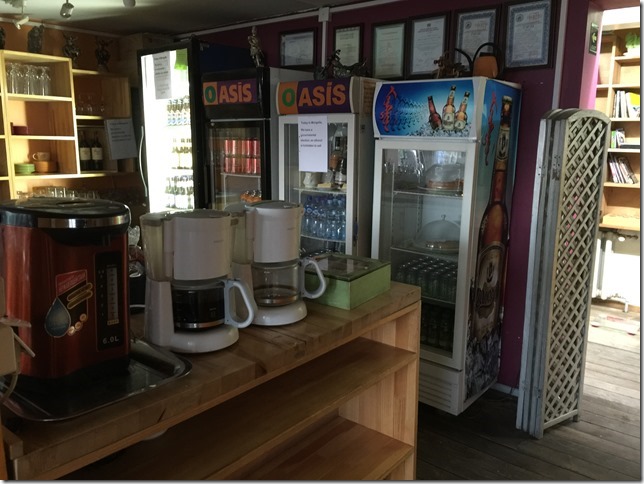 Internet was still as bad as last evening, total disaster. So decided to pack things and start moving towards home.
Google map says that from Ulaanbataar it is 7071 to my home so it looks like 8-10 days worth of driving long days and lots of km.
By 08:00 I was ready to ride again.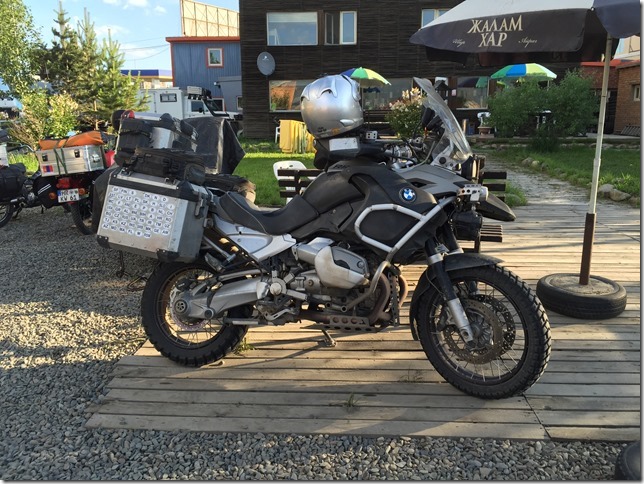 I also put inner jacket on as in the morning it was only 11 degrees and was not planning to freeze like yesterday.
Some others had also started wandering around by this time.
These guys were from Germany, small bikes and lots of luggage!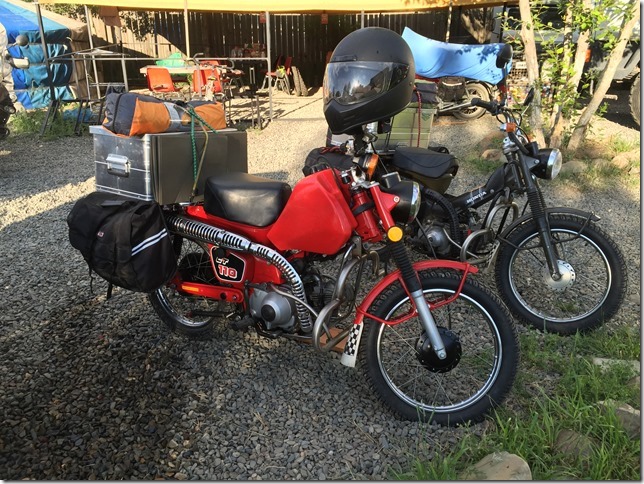 Traffic in Ulaanbataar was still quite horrible, nobody have any ideas how they are driving but just takes their own space and everybody else is trying to live with that. Again I needed to drive through the city and that consumed quite a lot of time.
On the way out of city I needed to pay this road tax. Still have not figured out what the rule on that is, some demand paying that, some don't.
Towards border there must have been some 3-4 of these, each wanted 500 or 1000 for passing through. After the first one I just told in one of them that no money and argued a bit after which the guy just waved me to go away. Good one. Others just let me go.
Lots of railway crossing, some guarded, some not.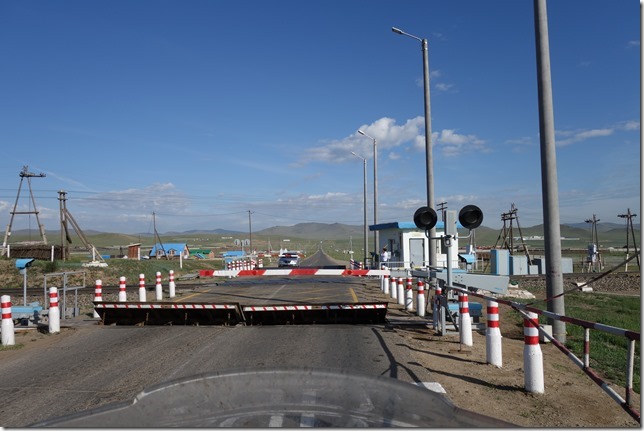 Spent my last Mongolian money on fuel, this time did not get 95 anymore. Did not see that anywhere on the way.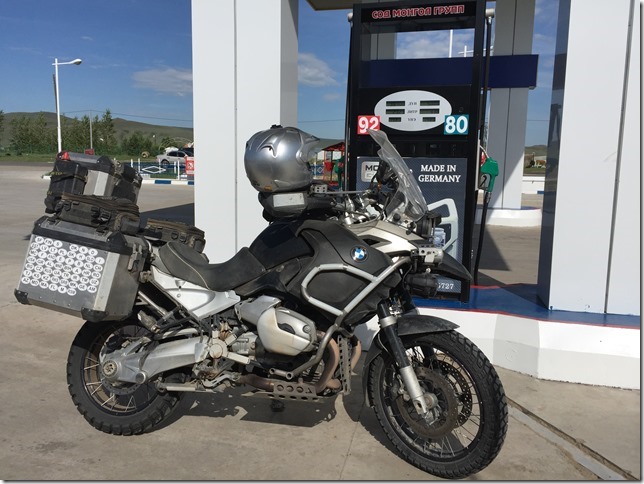 Some last views when stopped for a drink and to take inner jacket out as it was already 24 degrees.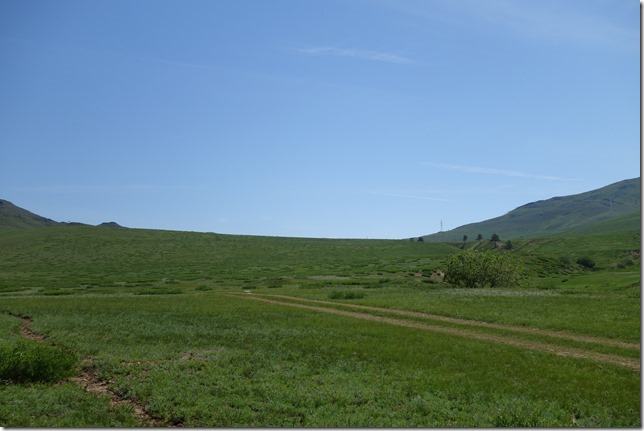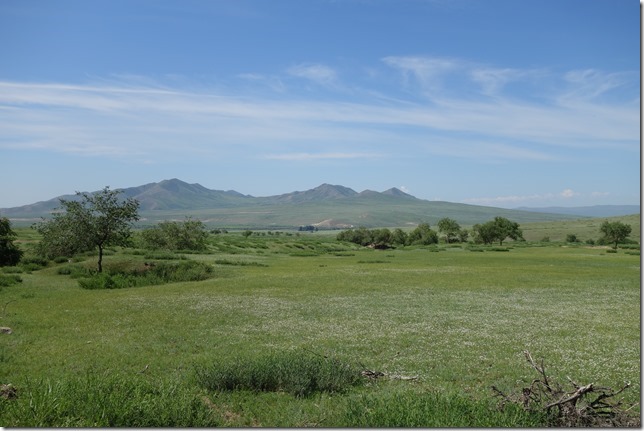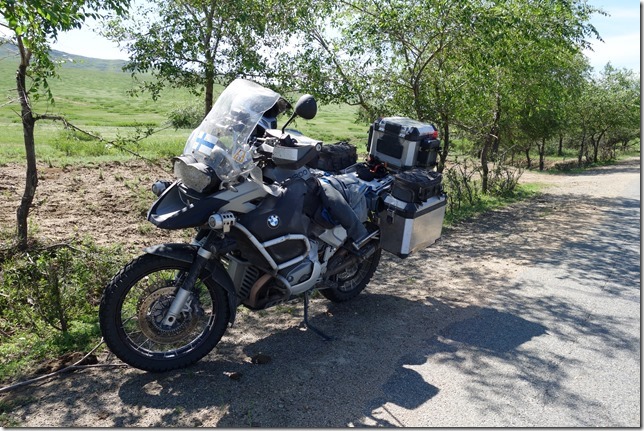 And one more stop just before the border town.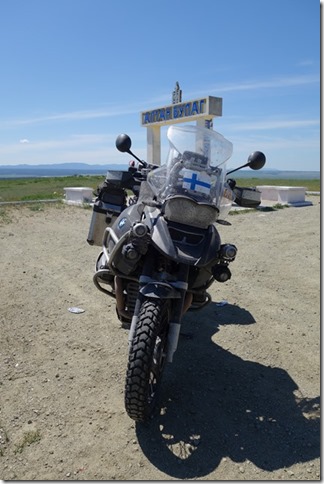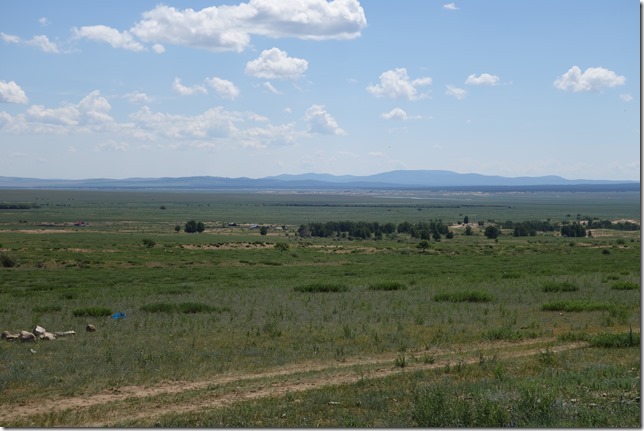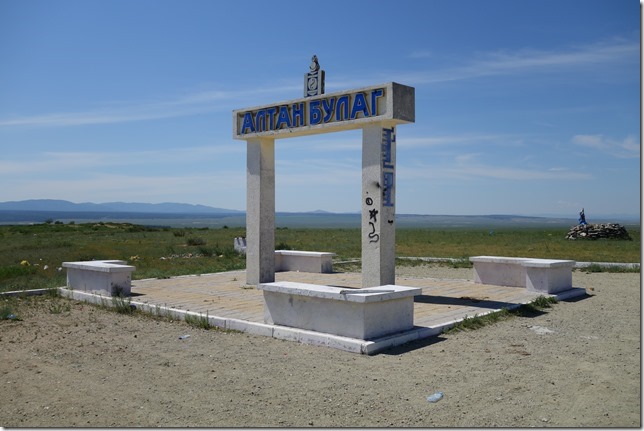 Border was quite fast, took all in all some 1,5 hours.
In Mongolian side I first tried to go between the two lines of cars, but got and advice to go after the bus on the gates from which everybody was coming to Mongolia. This tip speeded up the process a lot and soon I was in Mongolian border showing my passport.
Towards Russia same thing, two lines: one for passenger cars and other line bigger ones. I of course took the bigger car line on the right and got into Russian border very fast.
There things worked very nicely in orderly manner, not like in some of the Russian border crossings where it is a total mess. Here you waited your turn, filled immigration paper, got your passport checked and then moved on to customs control. Filling the customs papers was done inside, no queuing there anymore as it was your turn already when entering there.
Then some customs check by opening side cases and I was done.
By this temperature was already 35 so about time to get moving and some air!
Russian side road was almost all the way in good condition and it is amazing to see that cars actually use signs when passing by or turning! Almost like home.
After driving a while took a stop to drink again.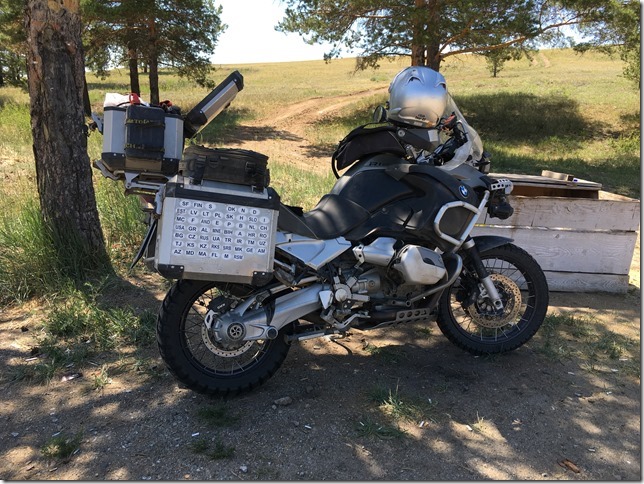 And another one to get something to eat. Was feeling very tired so hopefully getting some more energy would help on this.
Place did not look anything from outside, but inside was all done very nicely and food was also good. Got me going again.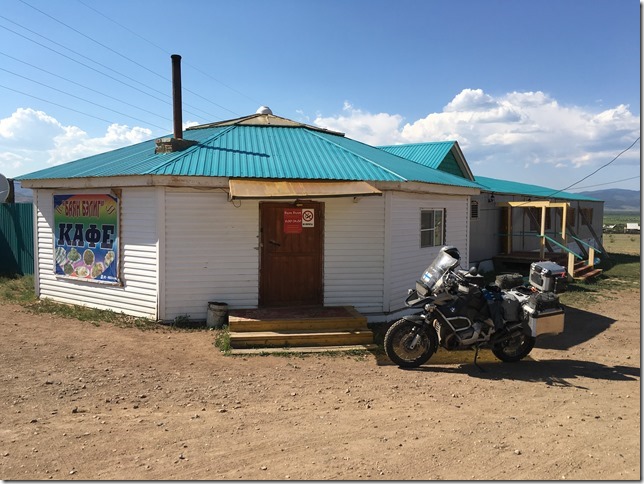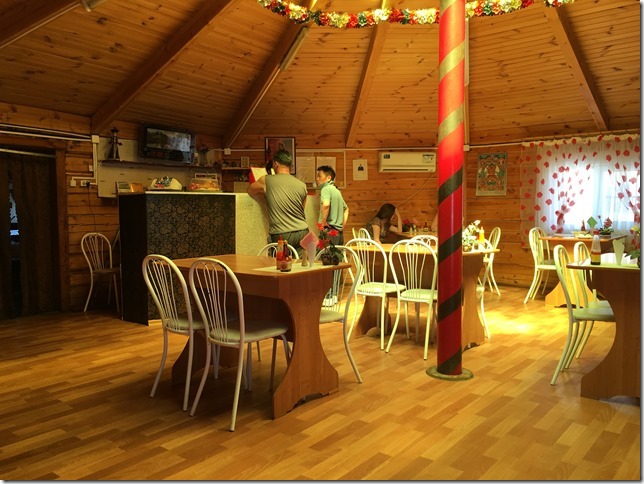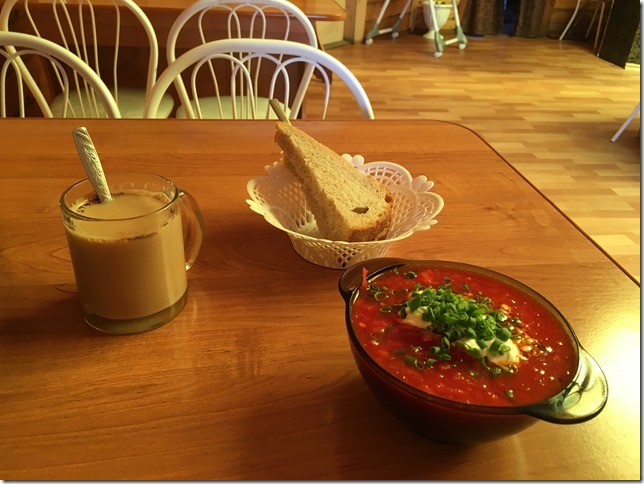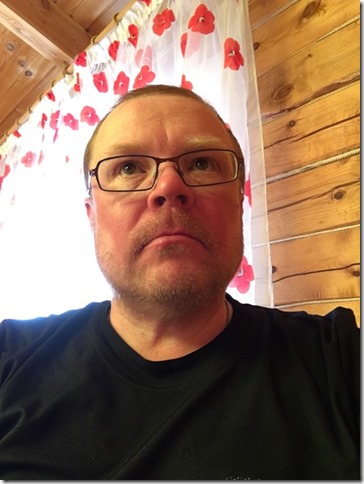 Then I started looking at my plan and noticed that I still have lots of time left. My original plan was to drive to Ulan-Ude, but that thought was changed quickly that I just drive further towards Finland and see how far I get.
Well, did not get that far when I decided that when bike needs fuel, I will also stop for the night.
Went a bit over km with the bike, bought 34L and tank was not even full from that, not even close!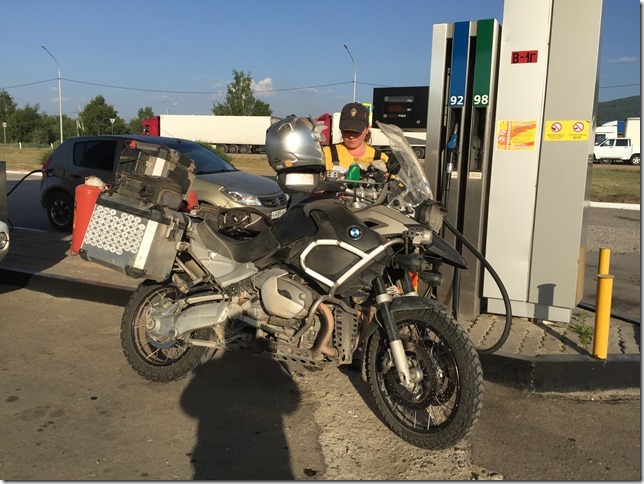 I was trying to find a place by lake Baikal, but those that I found on internet were really expensive ones and I was not ready to pay those prices.
From fuel stations got instructions for a place to stay, just a one km back from where I came and there was also a room available. And the price was right: 600RUB for the night, well 12 hours in this case.
And a café to get something to eat. Not a best meal I have had, but did not cost either much and was just enough for the evening.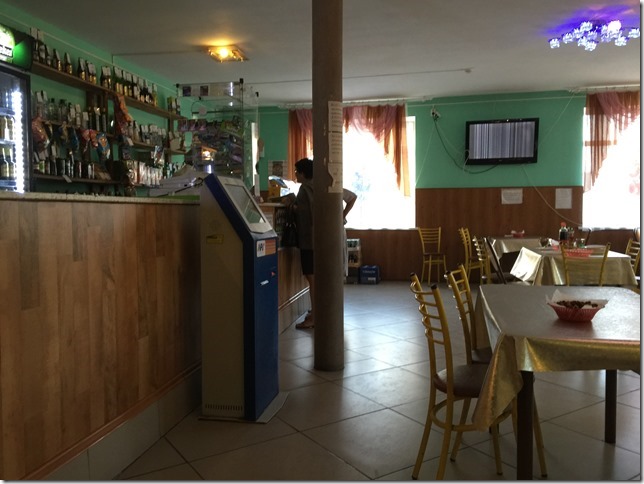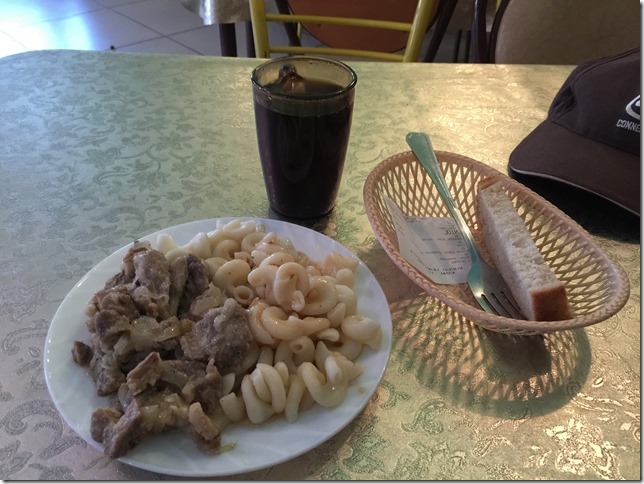 Day was done and was trying to get some sleep, but that turned out just good wish. There was some wedding party downstairs and they were playing music quite loudly. Lets see how this ends up…
Total for this day was 758 km.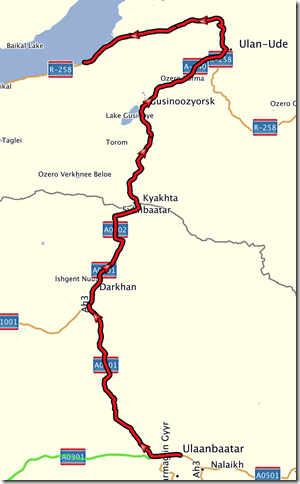 Total for the trip is now 15618 km

Mongolia is now officially over and I'm on transit mode back home!