Woke up something like 04:30 in the morning and started thinking what to do next. Decided to make a call to Eurooppalainen Emergency Service for address where it would be most simple to get treatment and got an address in Warsaw to go to.
So plan was then to head towards Warsaw which was only some 200 km away from Bialystok.
Breakfast was served starting from 07:00 in Gościnna Kamienica and had something to eat. Not feeling very hungry after eating that big monster tortilla last evening.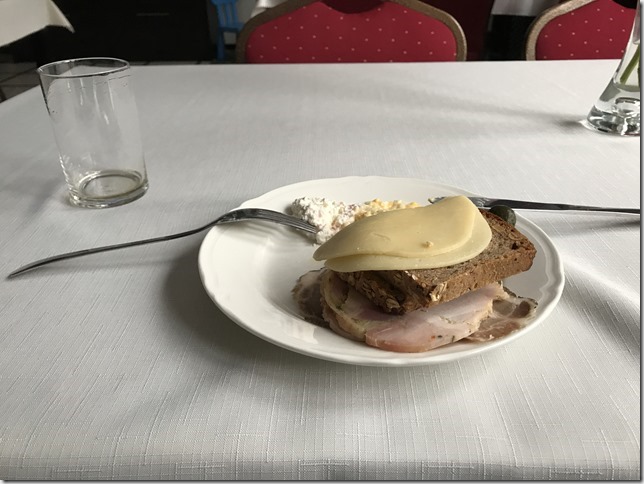 After breakfast just enjoyed my time in the room relaxing.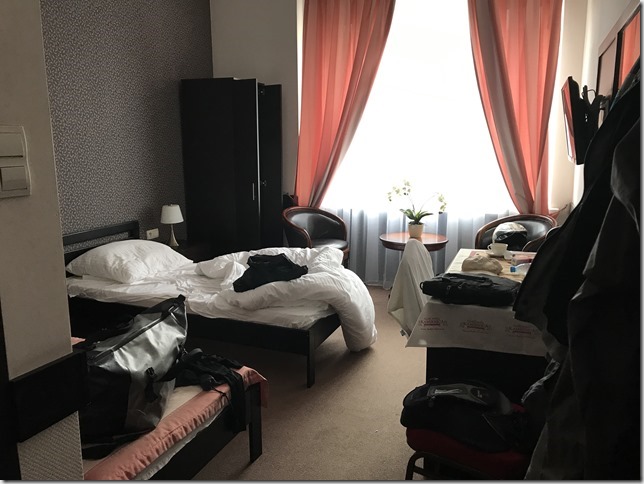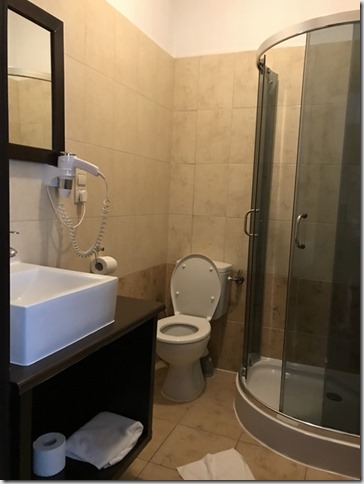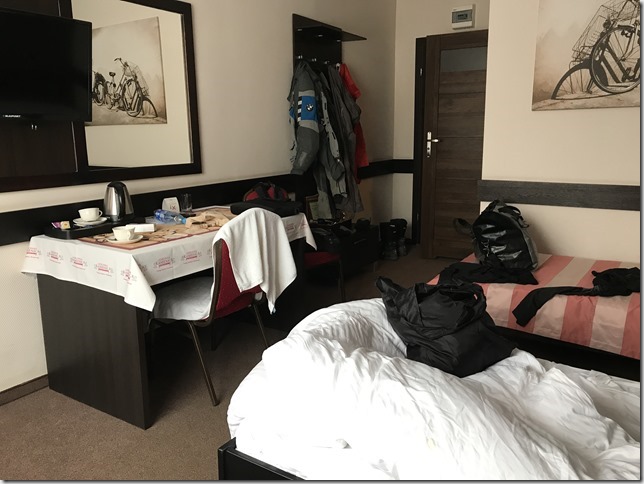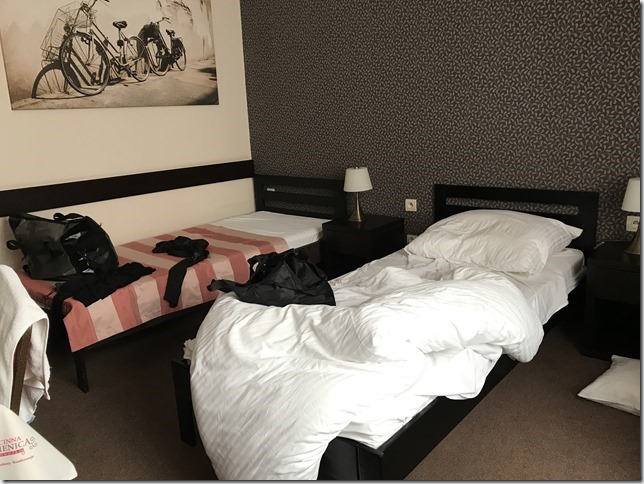 At 09:00 it was time to leave and as it was still raining a bit I put on rain suite – just in case. Rain actually stopped soon after I left, but kept the suite on just to feel a bit warmer.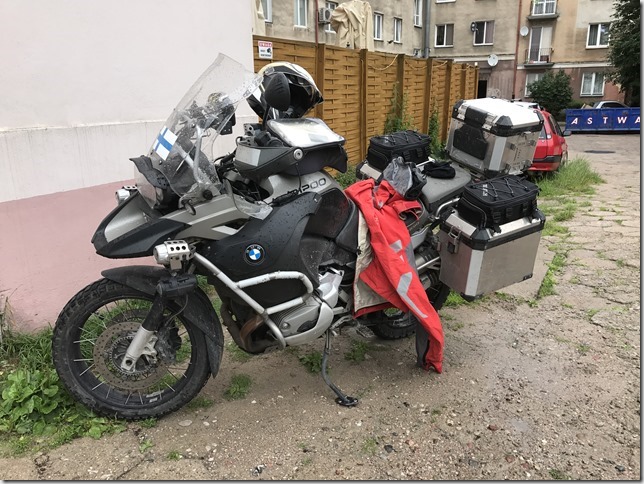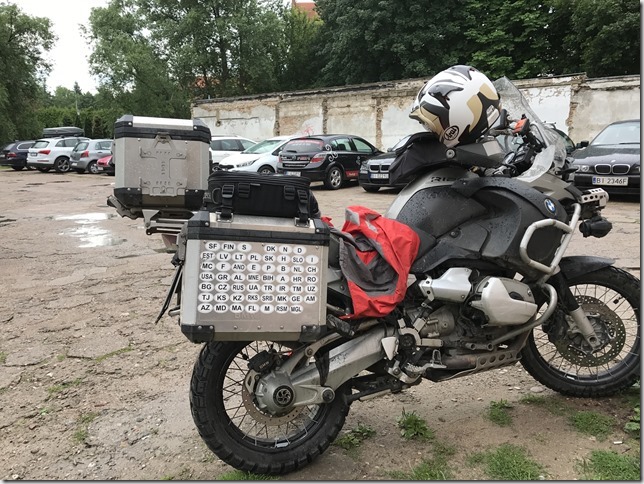 Road between Bialystok and Warsaw is still very much under construction and it took a bit over three hours to get to Warsaw.
Got into my favorite hotel in Warsaw – Ibis Warszawa Centrum – that I have stayed many times before. Hotel itself is not very fancy, but good location and cheap compared to many other alternatives out there.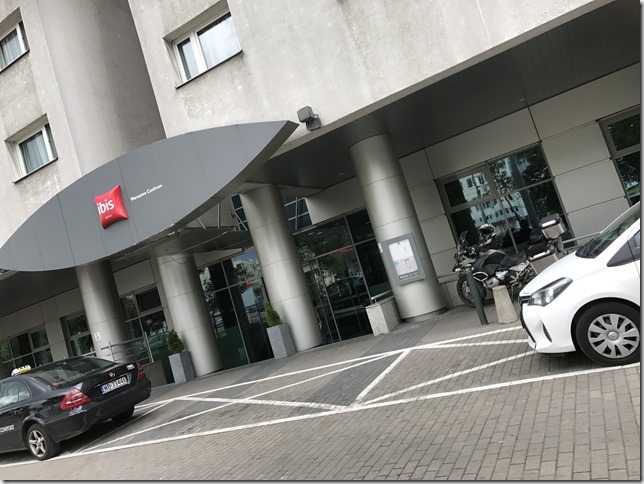 After I checked into the hotel and took a quick shower and headed over to Individual Medical Care at Damian Center to see if I could get some help. Took a taxi there (some 30PLN for half an hour trip) and after waiting for some time got an time from doctor after three hours. So couple of hours to spend and I was not really planning to just sit there and wait.
So took an really slow lunch first. at the location nearby.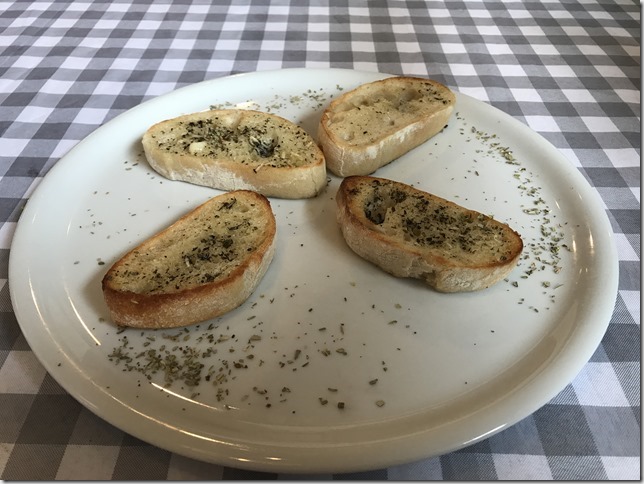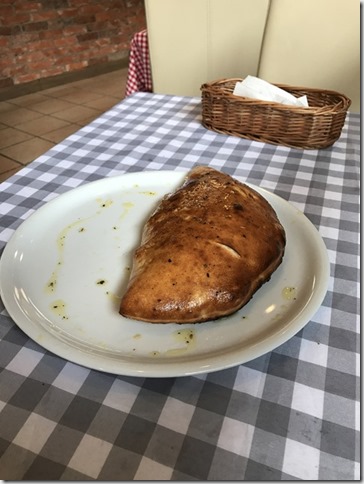 And then my next favorite thing to do: walk in park. Park that was nearby was not really taken care of at all, but still, park is a park.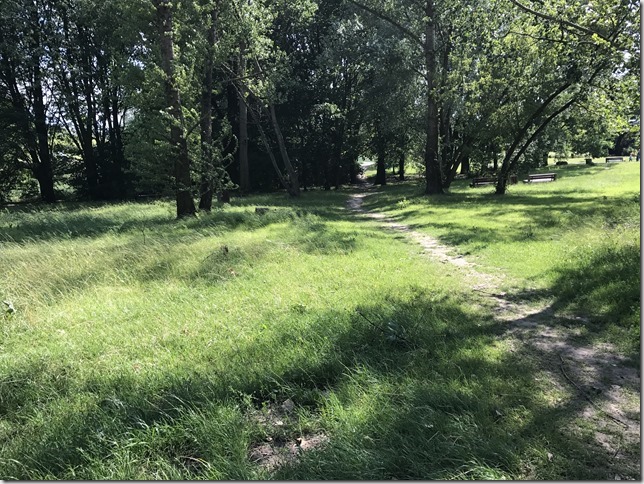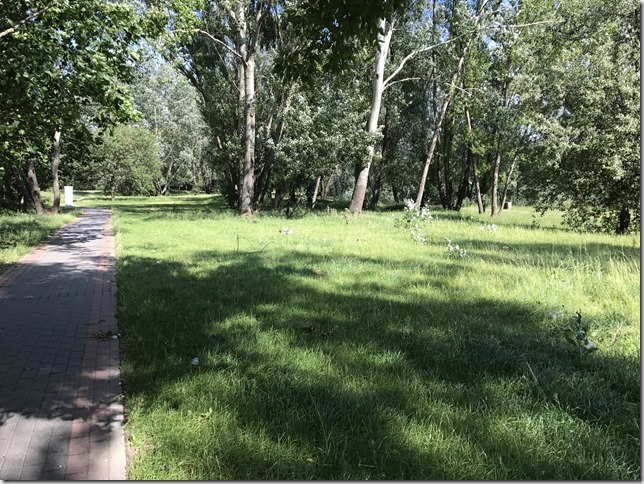 Yesterday's thunderstorm had done its damage in Warsaw as well, lots of trees lying around.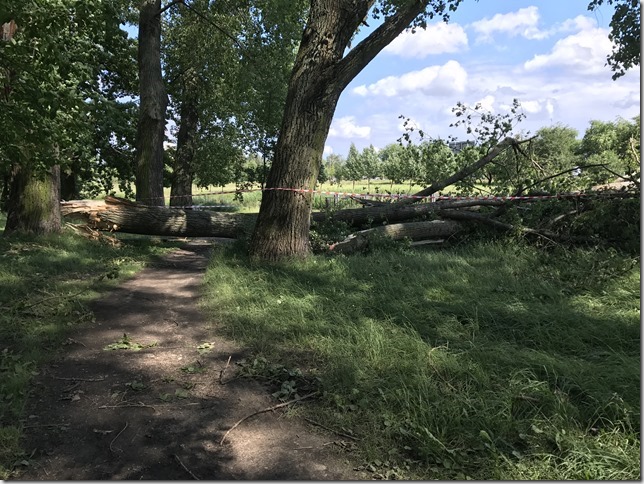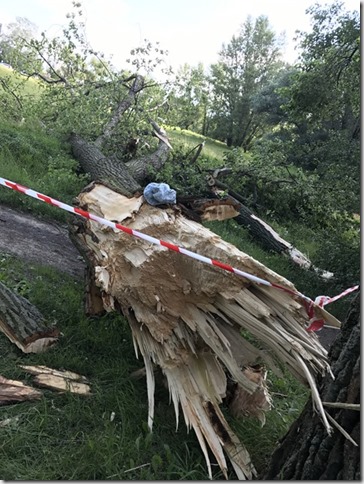 After the walk spend half an hour at local McDonalds enjoying air conditioned space and an McFlurry for dessert.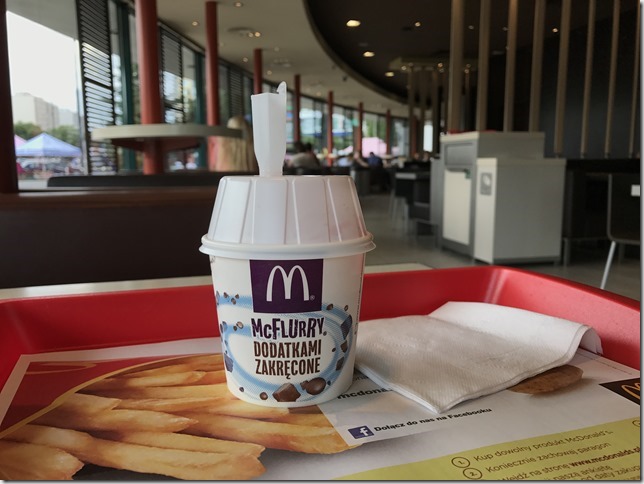 Max got a new wallet as well as I just happened to see one and he had told that he needs a new wallet. Total damage: 18 PLN.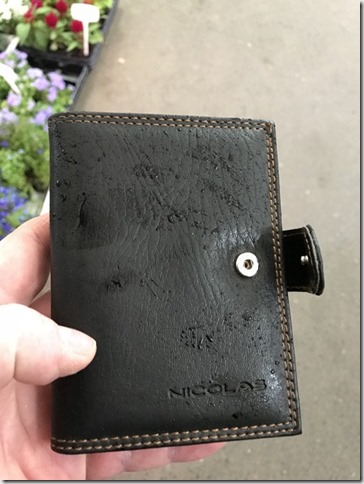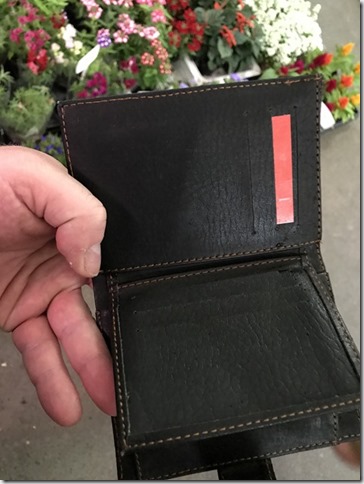 And it was raining again… people were standing all over the places in shelter.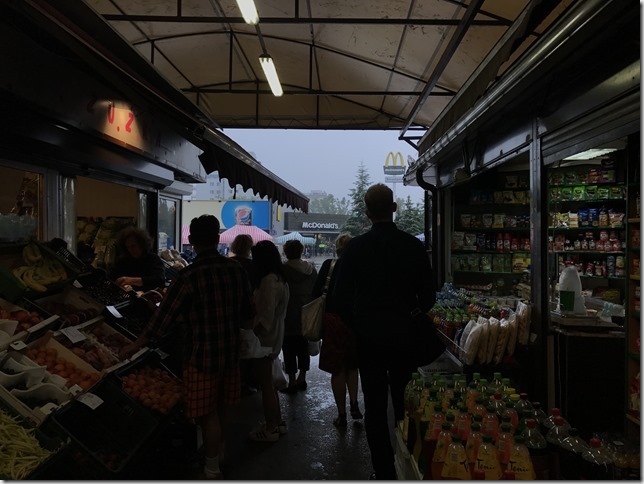 But finally got back to IMC to see the doctor. End result was that I should have see the doctor immediately after the accident and not on the next day… so all he could do was to clean it and put a better support for the finger. Guess am I going to keep this on while driving tomorrow!?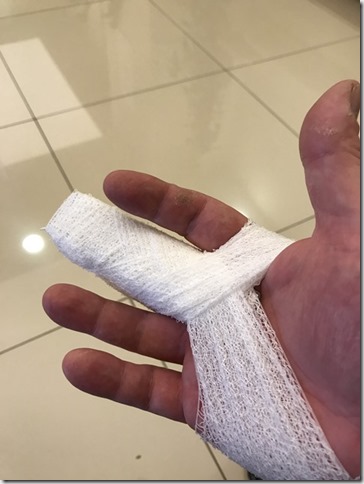 Ordered a taxi back to the hotel using Mytaxi app that I had installed on my phone, works really great. Finnish taxi system could learn from this type of service as well! Excellent system that tourist can easily use!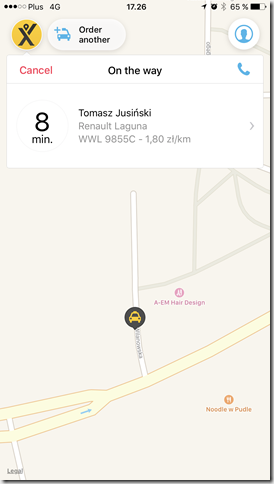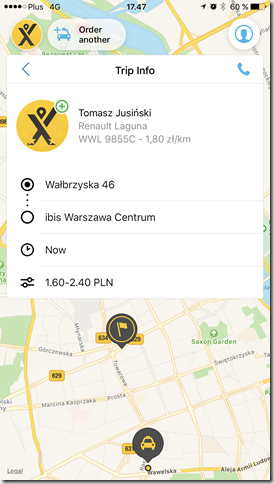 Bike might need a wash, might be a job for coming days. Lots of dirt everywhere…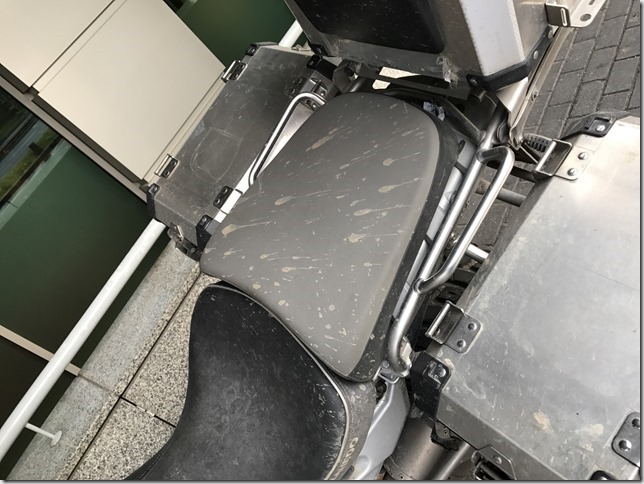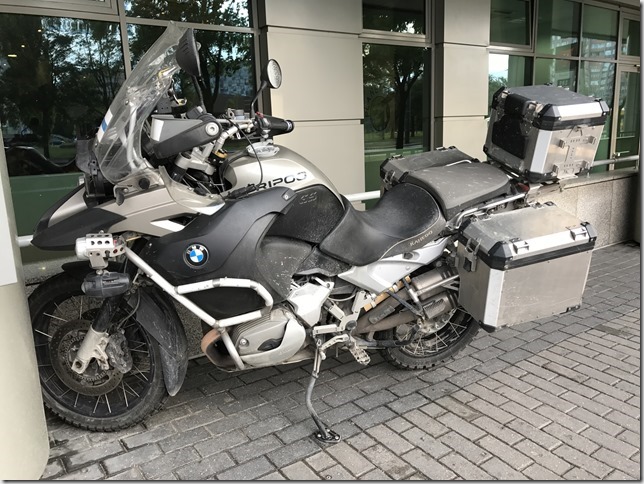 Once I got back to the hotel it was already quite late so took it easy again and just relaxed.
This day was 196 km in 3 hours.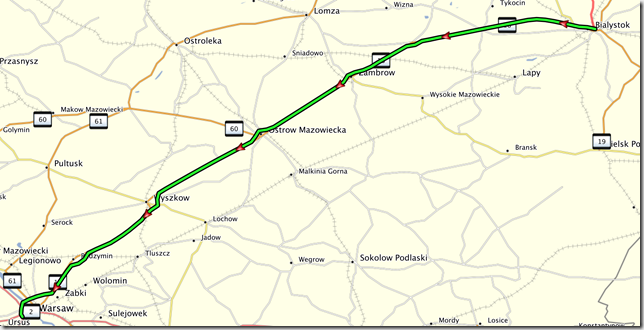 Total for the trip is now 1298 km.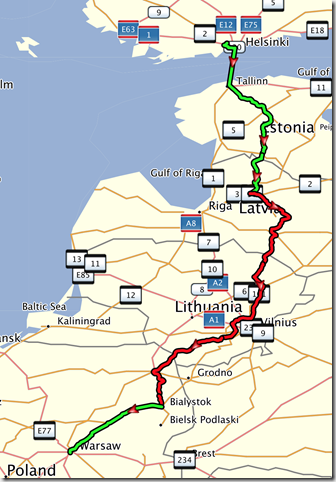 Tomorrow will be a full day driving again. Need to see what I will do with my hand, how to drive with it.