Once I woke up I checked latest ferry ticket prices over to Tallinn and discovered that 10:30 ferry was some 74€ and 13:30 was only 28€ so easy decision was made and I was in no hurry anymore.
Went early to the garage to finish packing the bike, did not have enough time to do that yesterday and take bike to home. I did have everything already packed back at home, now just some final tuning of them.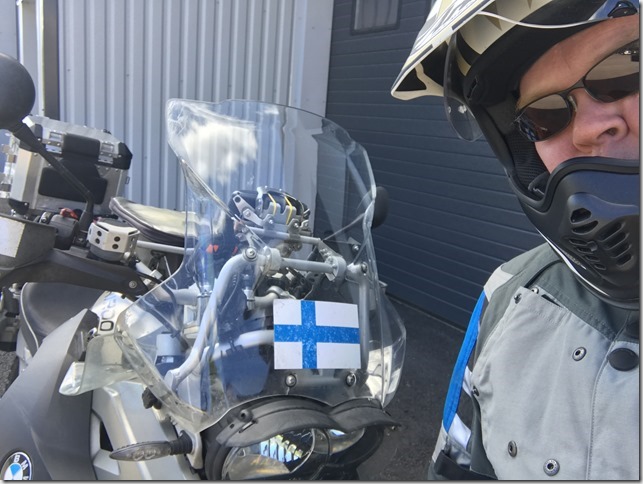 There had been some news that they would check more carefully everybody's travel documents in the harbor so I left even earlier than usually and still there was a bit of a queue waiting once I got there.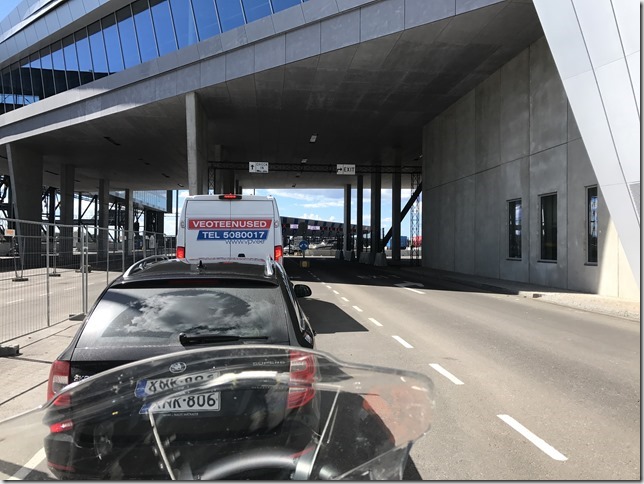 But it took only like 10 minutes and I was passed it and waiting to board into ferry.
Ferry left some 10 minutes earlier than scheduled.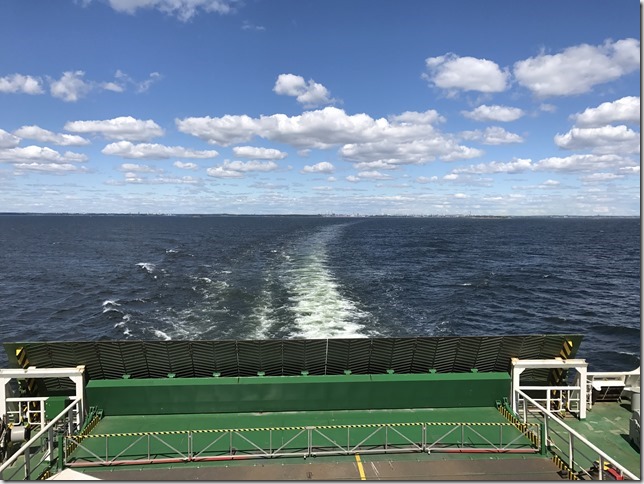 Boring part of the trip took 2 hours, had something to eat and a coffee, other than that just waiting, walking and sitting.
Few other bikers had came after me, some from Italy, some from Poland and one other from Finland.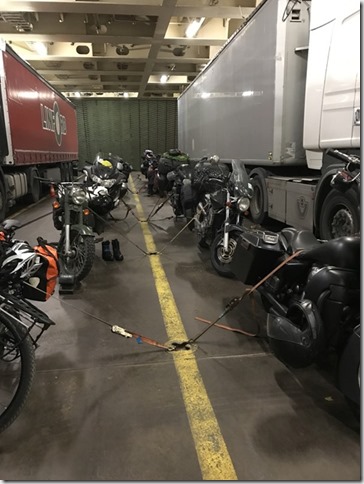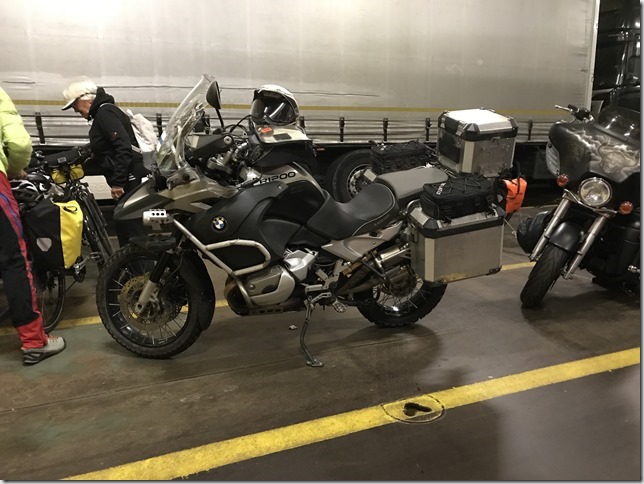 Once I got to Tallinn, first thing was to get some cheap fuel and after this I just started driving south. Not the usual Via Baltic route, but smaller roads more to the east. I had not reserved any place to stay, but plan was that when I start feeling that it is time to call it a day I will just find one near by.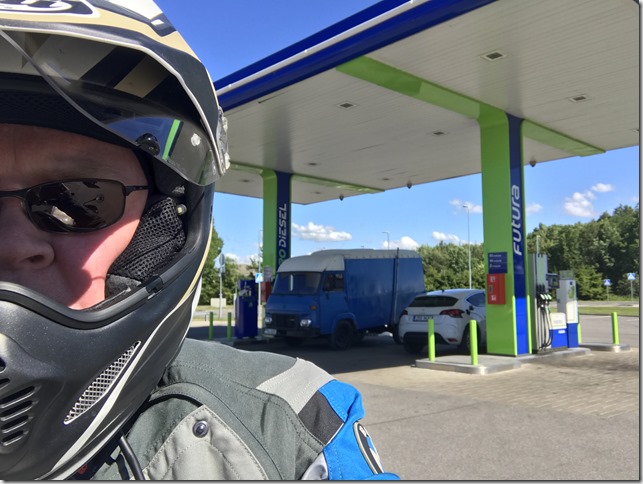 From Estonia to Latvia I crossed via one small road which was on really perfect condition to drive.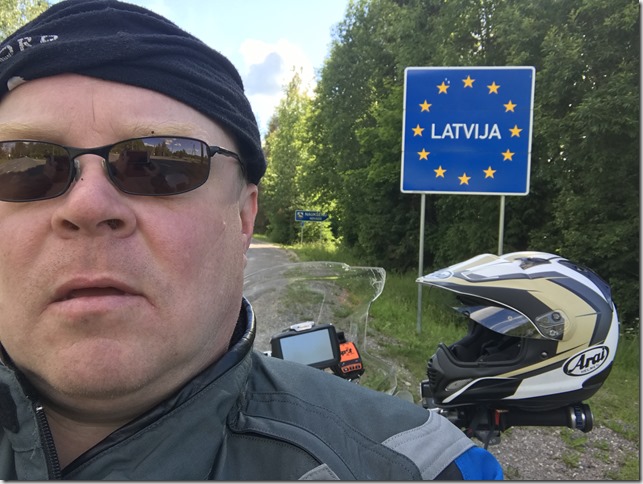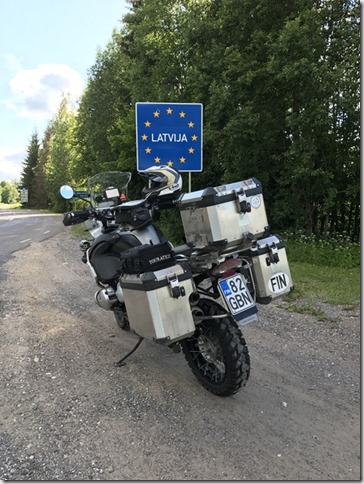 On the border there was also a memorial of The Baltic Way, an peaceful political demonstration back in 1989. Approximately two million people joined their hands to form a human chain spanning 675.5 kilometres (419.7 mi) across the three Baltic states – Estonia, Latvia, and Lithuania, considered at the time to be constituent republics of the Soviet Union.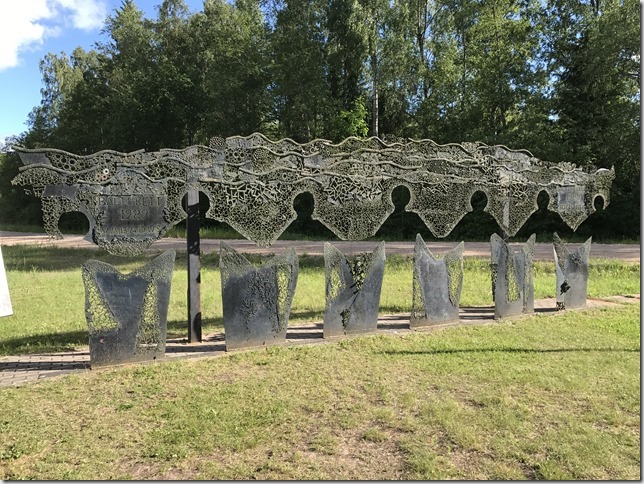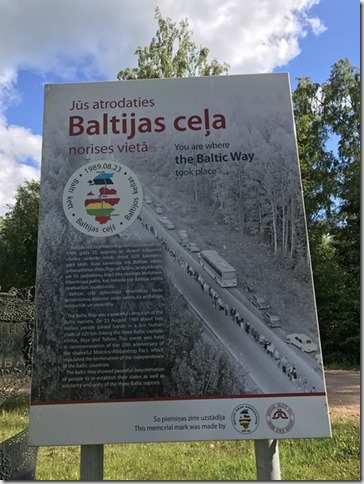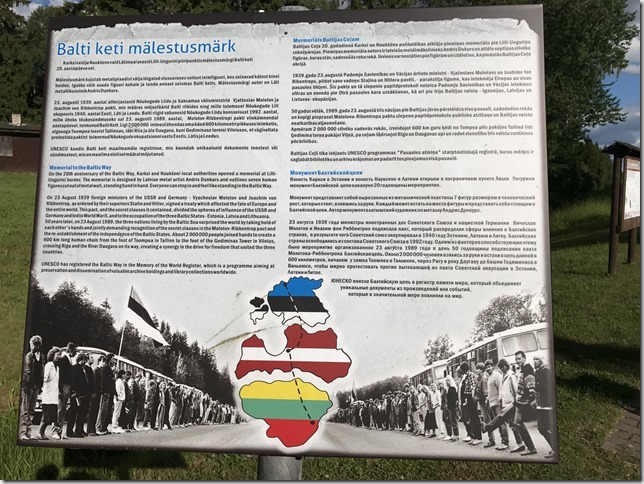 A bit after the border crossing once I was approaching Valmiera I stopped and started looking for a place to stay. Did not find one in Valmiera, but 30km further in Cēsis.
So few more kilometers riding ahead. Road was just perfect, few drops of water along the way but not enough for me to put rain suite on.
Place I had reserved was Hotel Gustavs right in the city.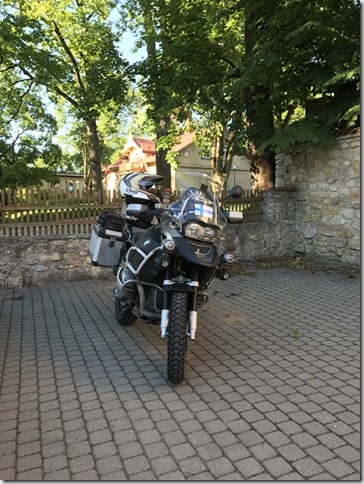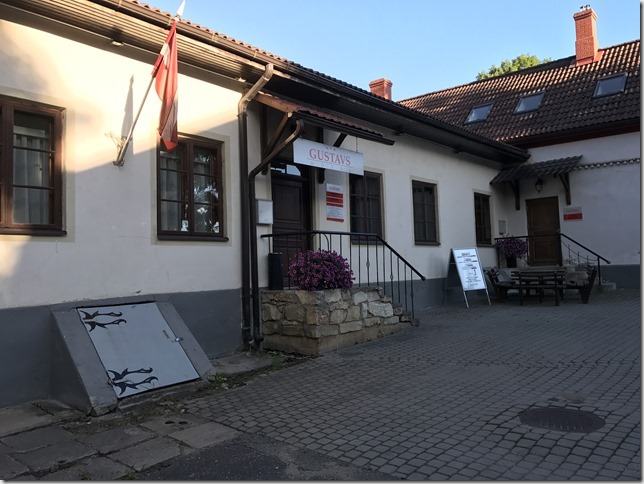 Parking was ok, not perfect as there was nobody to watch over the parking, no cameras, nothing. But it was still not visible to everybody so was feeling good about it.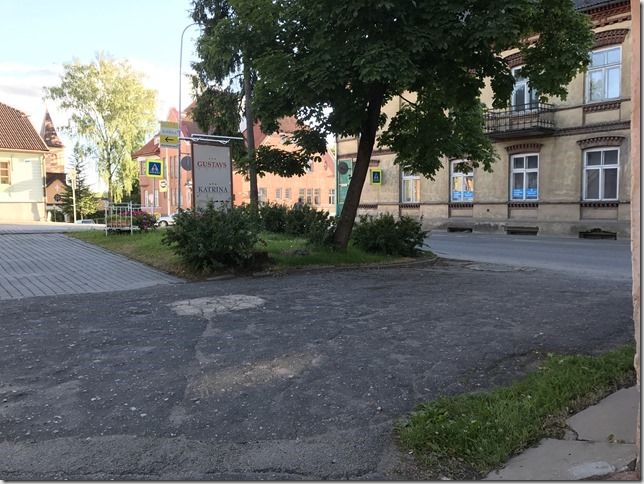 First surprise once I parked was to find out that there was no reception for check-in but needed to get to this nearby other hotel Katrina to do that. Not a big deal so some walk to start with. Just took my helmet and tank bag and went there.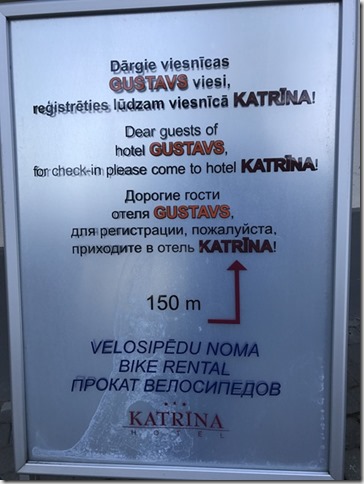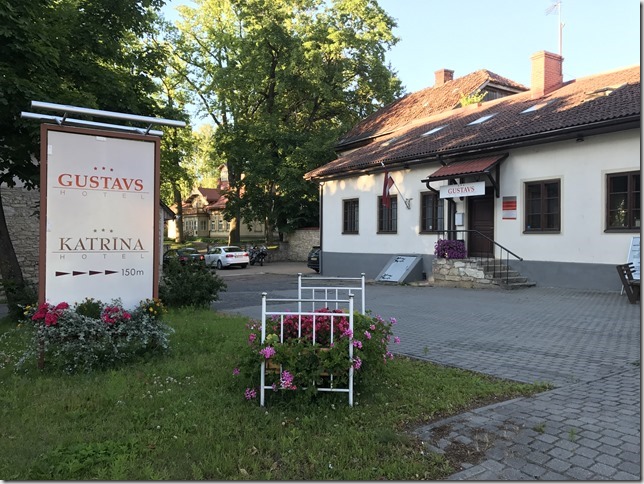 After a shower I went for a walk around the city for sightseeing and to find something to eat.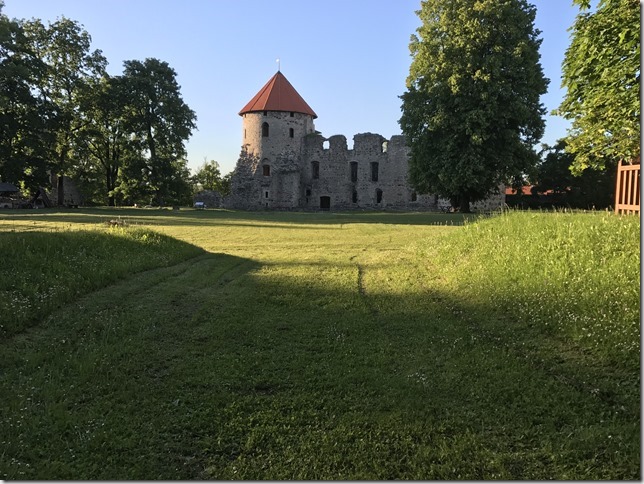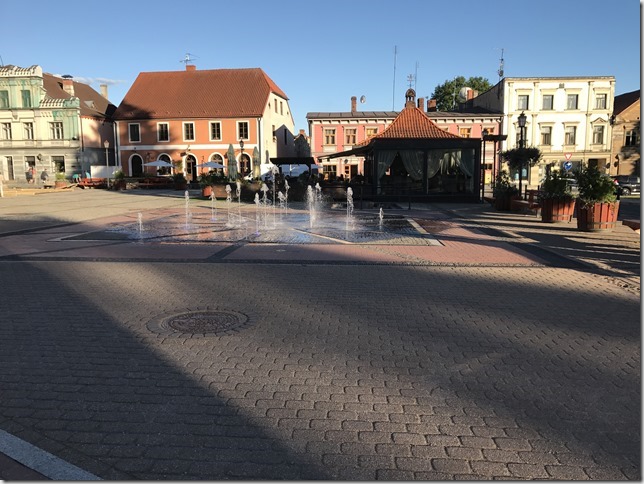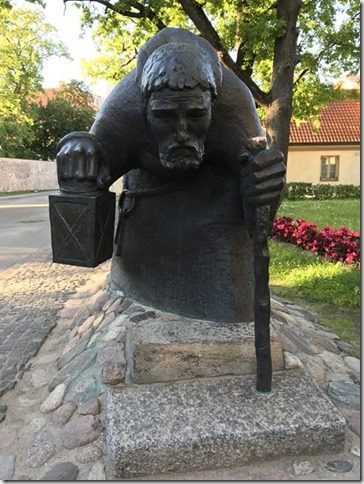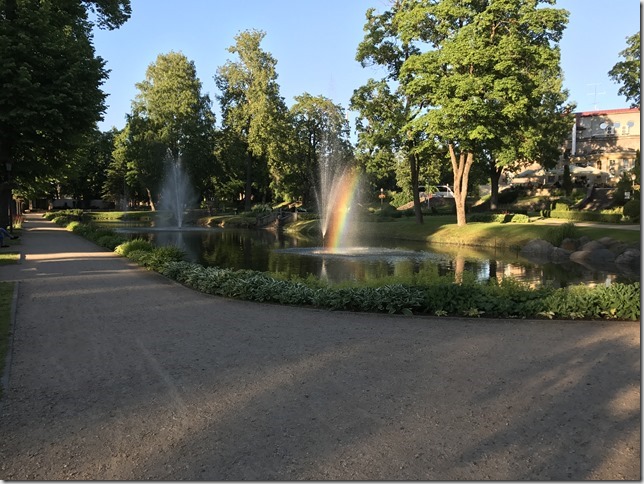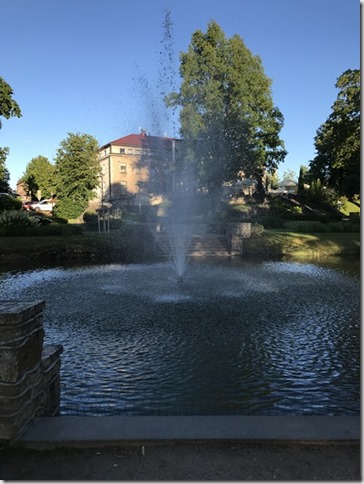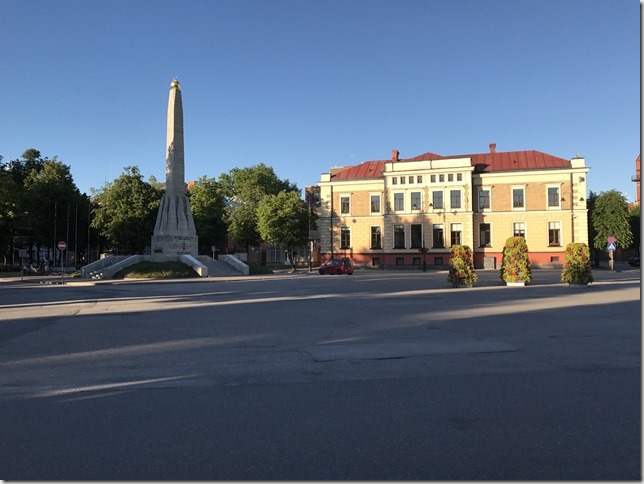 Place for food was Café 2Locals.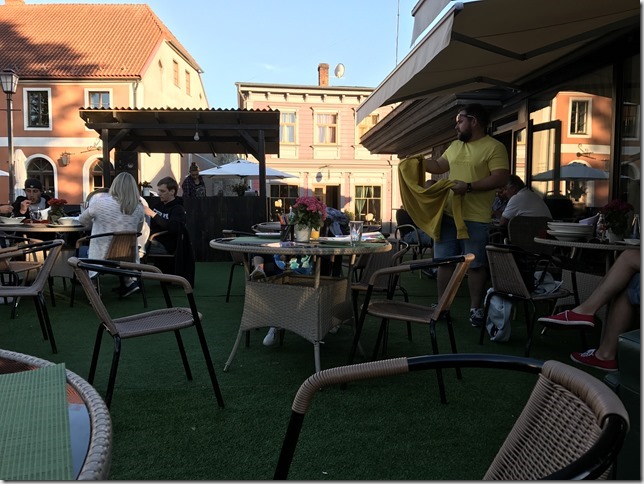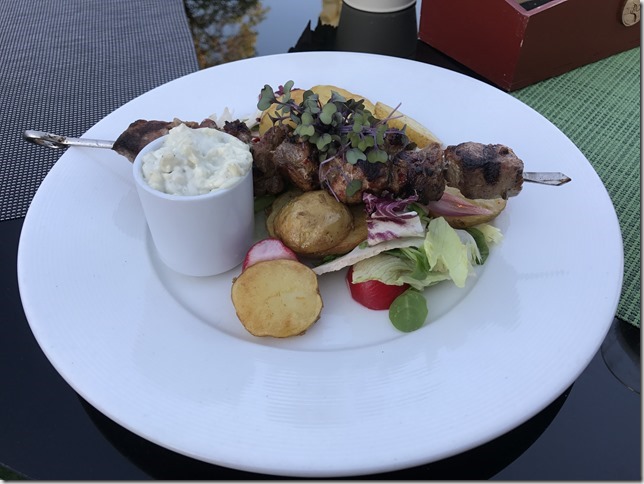 Food was fine, took some shashlik and got my hunger moved to next day.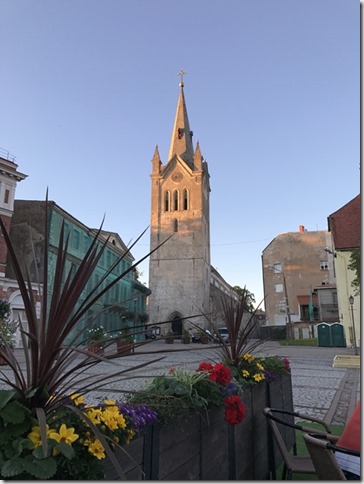 This day was 411 km in 8 hours.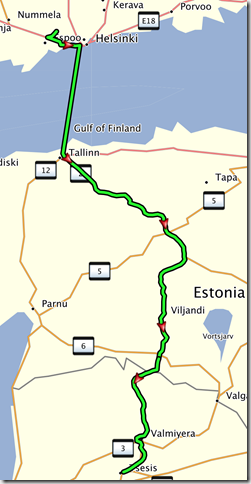 Once this day was done and went back to the hotel.