Took a bit slower morning, breakfast only at 08:00.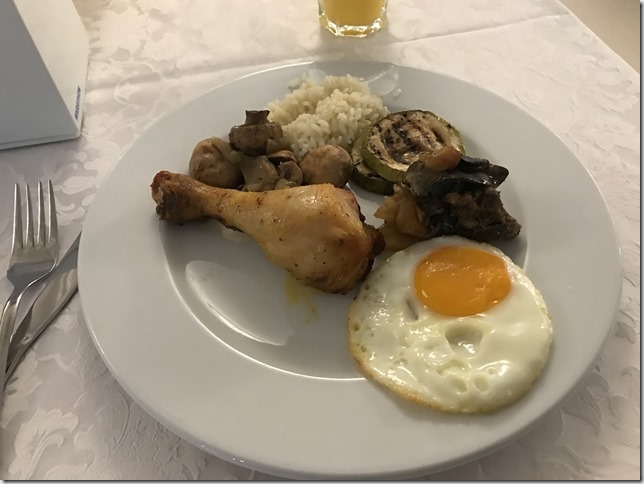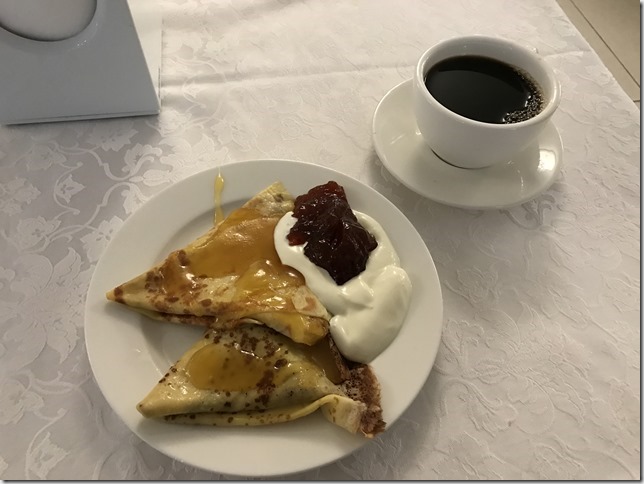 In Kiev weather was looking really nice with temperature already in the morning above 20 degrees.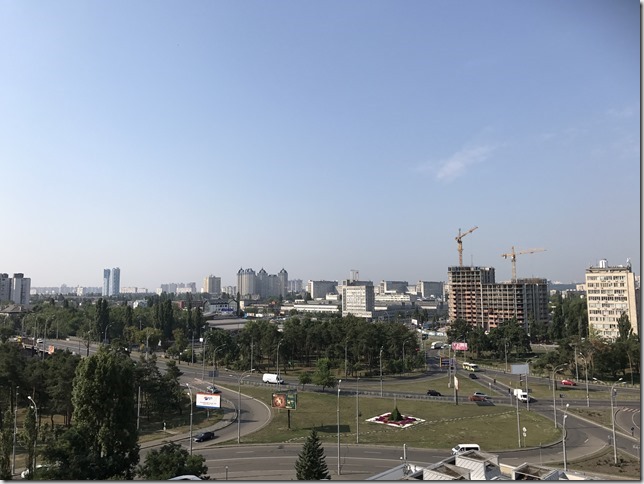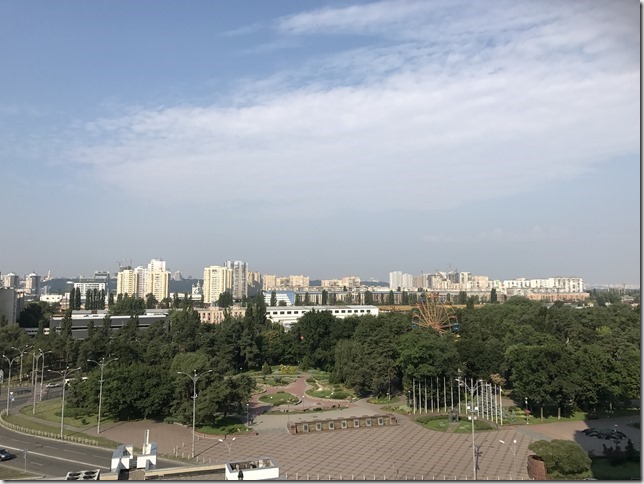 By 09:30 last pictures and Jukka & I left on separate direction: me towards Russia and Jukka towards Poland.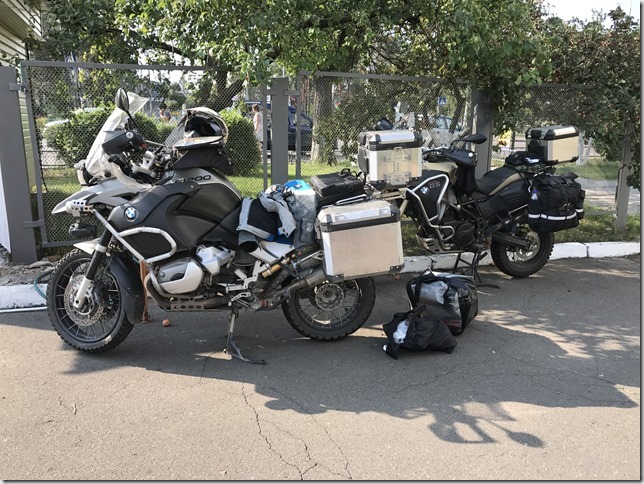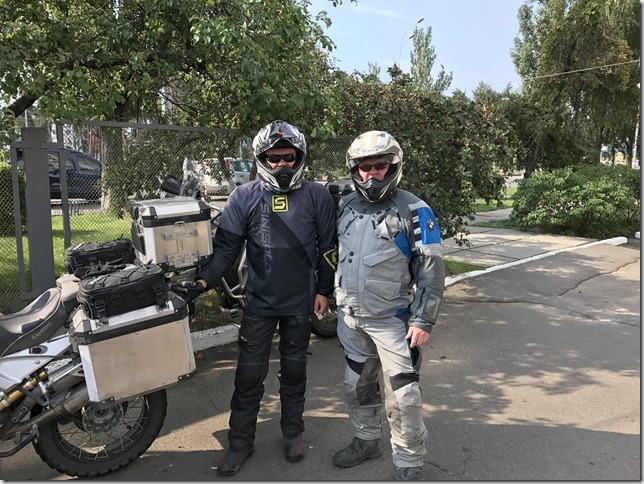 First break was just outside of Kiev to get some more fuel. Took V-Power.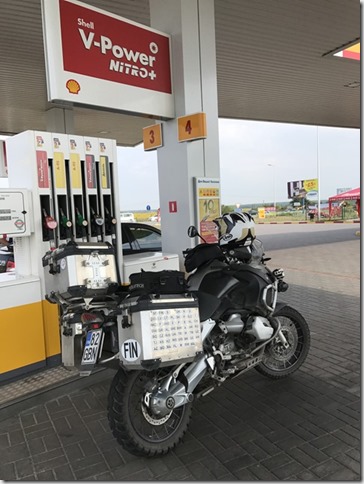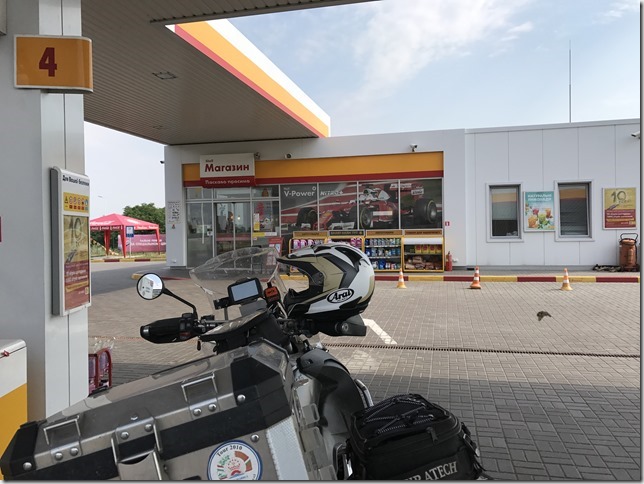 After a while it started looking like it was about to rain and just in time I found a bus stop when it started raining. Rain lasted only about 15 minutes so I could continue without putting rain suite on.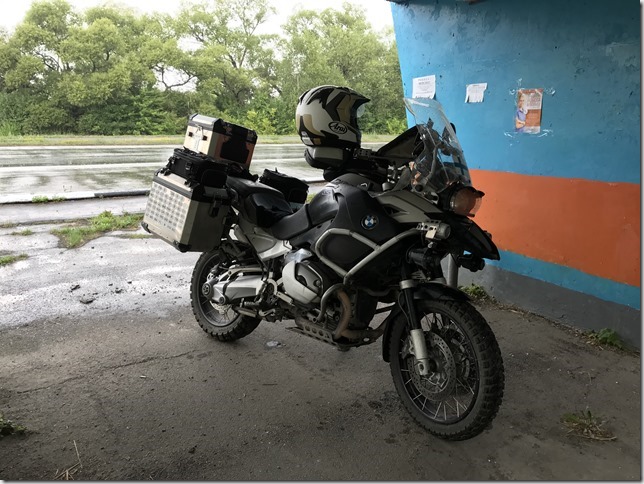 Once I got out from bigger road I drove tens of kilometers in forest tunnels like this one: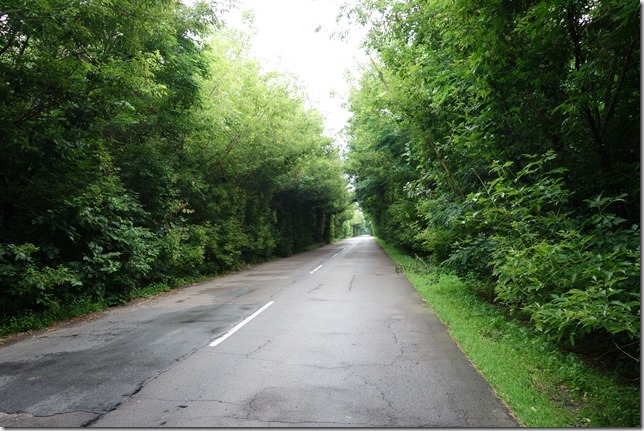 One more stop before the border to spend some more UAH I had still left.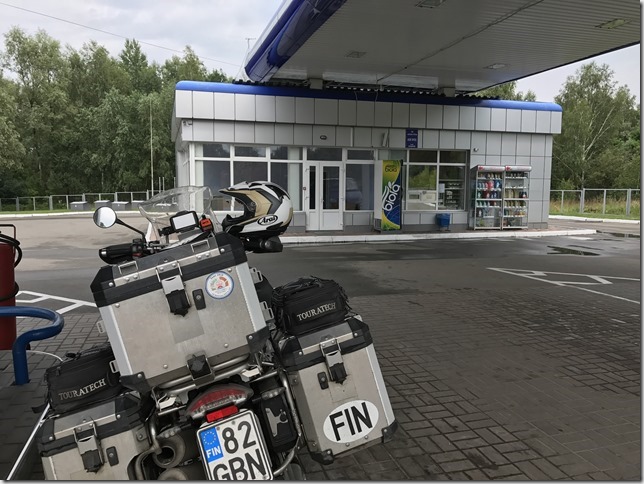 Border crossing on Ukrainian side was quite fast, only weird again was that they wanted to inspected all of my luggage's and asked many times about smoking and marihuana. Weird.
Russian side of the border when then another thing. I was second on the queue and just waited and waited for something to happen. Passport control was done quite fast, but also there I think the person was asking for me something about my visa (I have business visa) and called to somebody on this but eventually I got the stamp on the passport and ready to go.
This one car in front of me was there stuck almost two hours and after that went back to Ukraine. So weird.
I have used this border once before and even that time it was pretty differently working than any other borders. Had to sign even some paper during customs process about something, no idea what that was… have not seen that paper before… they even took copies on passport and bike passport.
While waiting on the border it rained pretty much all the time, but once I was done with all customs paper work rain stopped and I just drove directly to Bryansk.
Had taken hotel Bryansk mainly due to the price which was really cheap. Hotel itself was renovated some years back so in that sense all ok. Location is quite far from the *center* but as whole Bryansk is quite stretched city was not worried on this.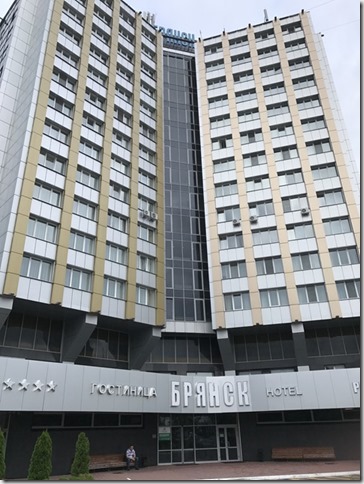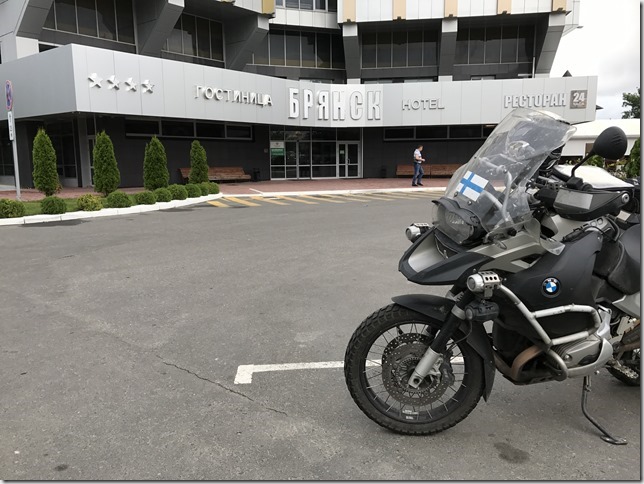 Room was spacious, only thing again to complain is the position of desk as it is pretty impossible to sit there due to bed being so close.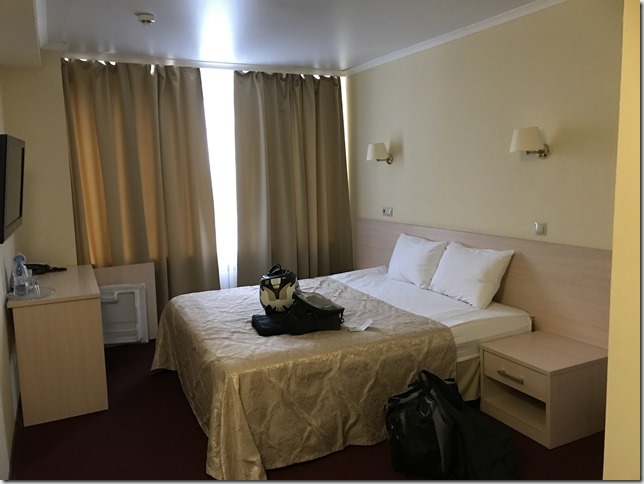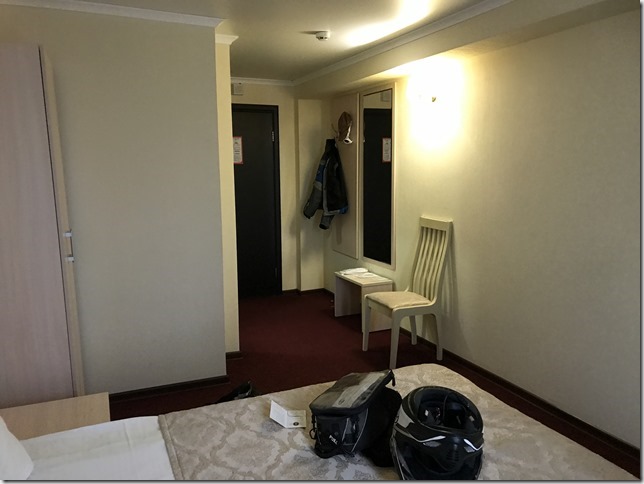 Nice view from the room though.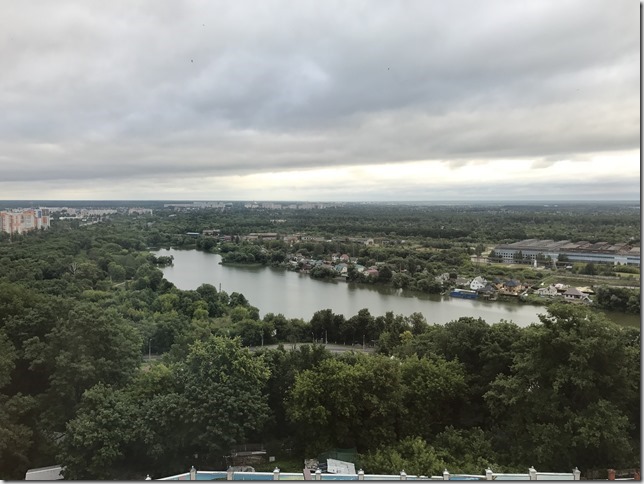 First thing to do was to walk and find an Russian operator to buy local SIM card. My previous one was no longer working and there was no way to get into Wi-Fi network in hotel Bryansk without and Russian phone number.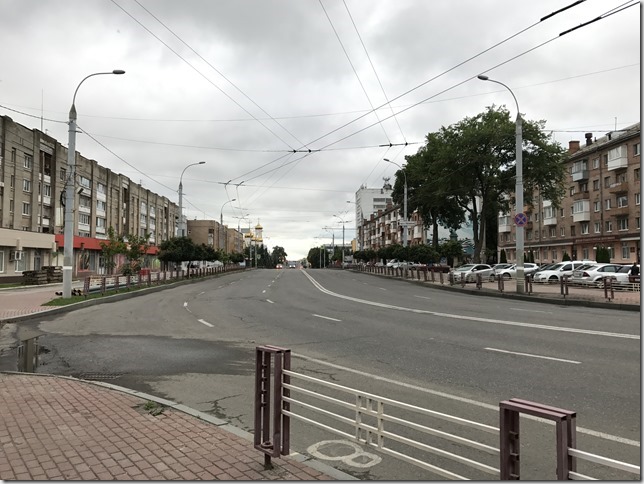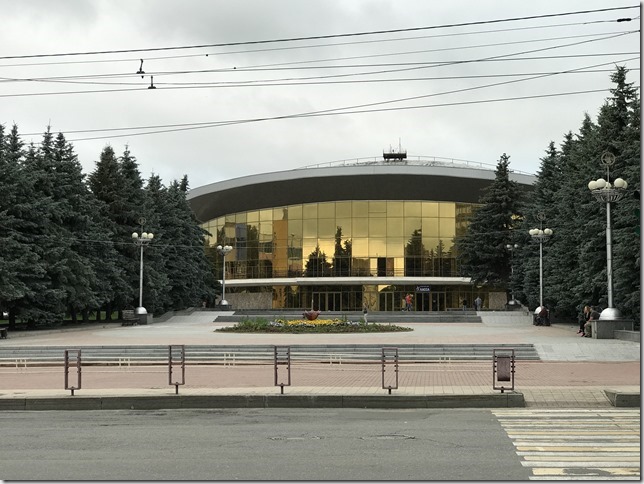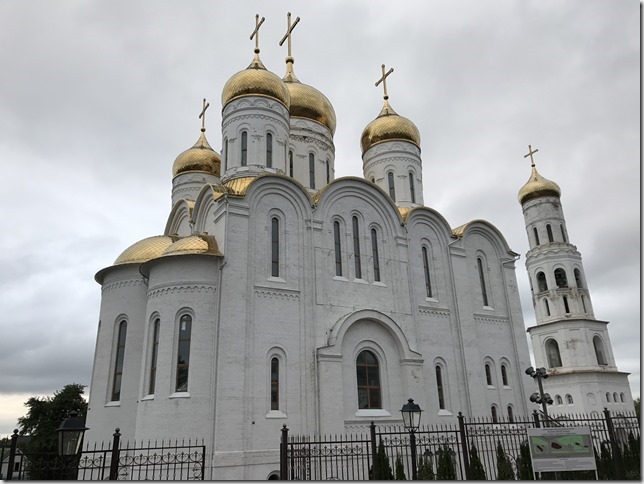 On the main(?) road there was also this section which was like total forest in the middle of the city with few houses as well. Weirdly built city.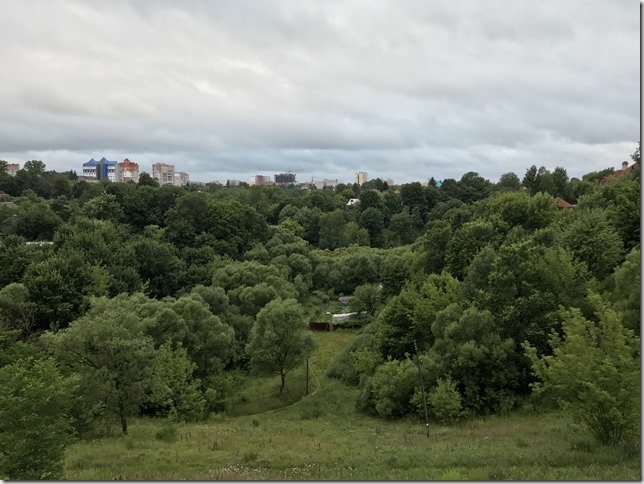 Eventually I came across MTS shop which I knew that allows sharing of internet connection from one device to multiple ones and bough 12GB service for 300 RUB. All needed to get SIM card is passport. Should be enough for these day's that I would be in Russia this time.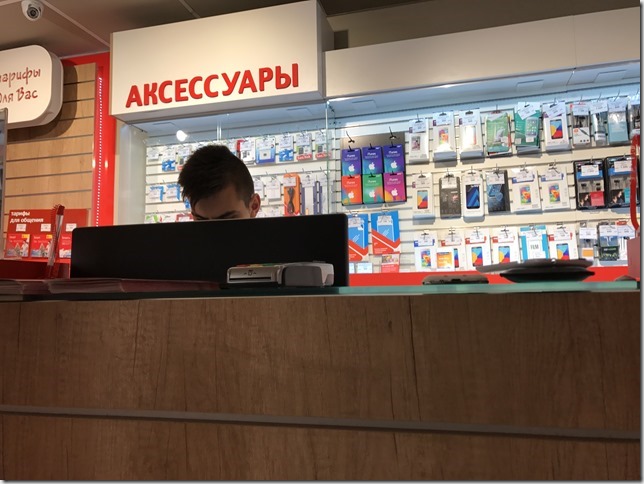 After getting back to hotel took just an turkey salad for dinner, was still so full on everything that we ate in Kiev that this was just enough. And I had also buffet breakfast included for tomorrow morning.
This day was 487 km in 9 hours.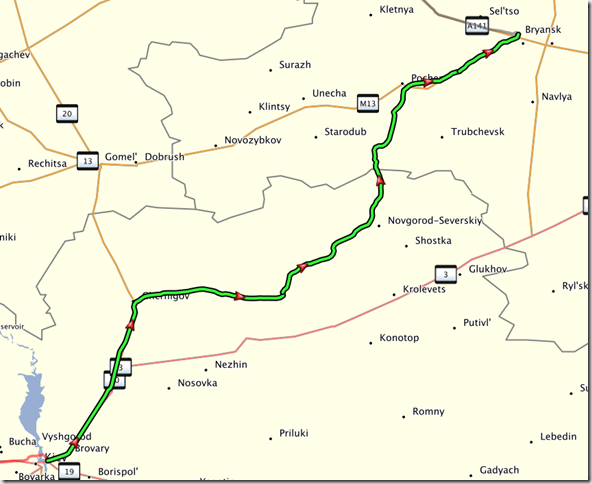 Total for the trip is now 6835 km.