Breakfast was nicely ready as agreed when I got down from my room at 07:00. Nothing big, but for the price of this place just enough!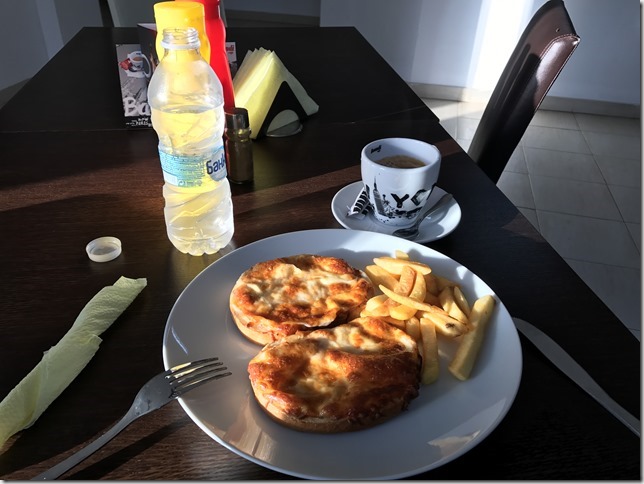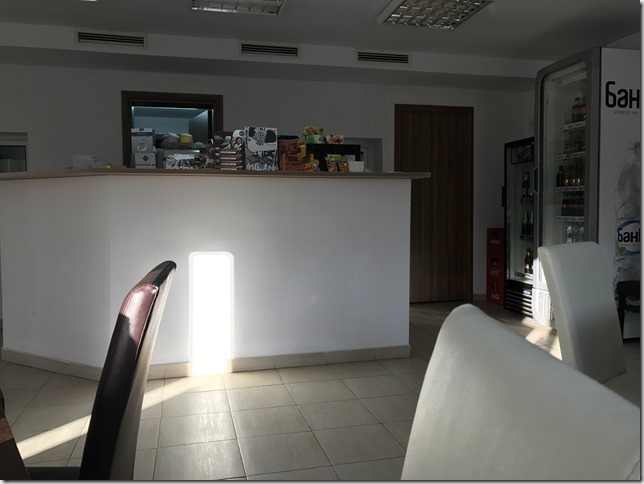 Some wires just outside of balcony, to hang some laundry for drying??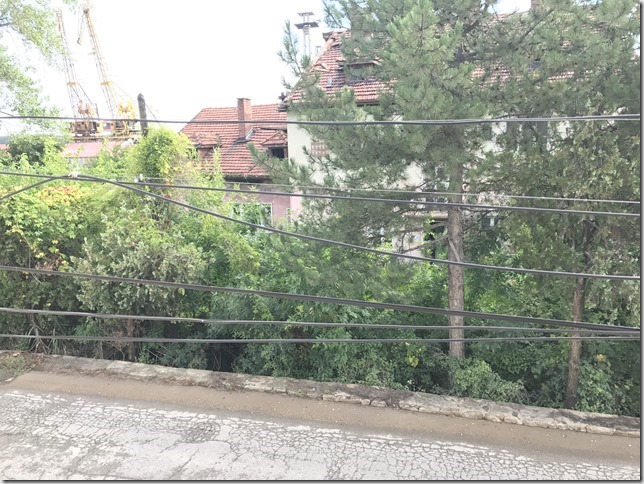 By 08:00 I was ready ride again, weather looked really nice.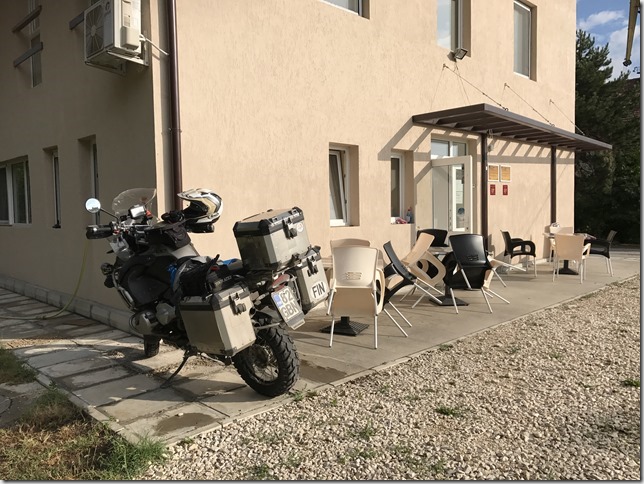 For this day I had planned a detour to see Buzludzha Monumet. For years I had planned for a visit into this place but never had a chance but now it was time for that.
Road into there was quite small so it took almost four hours to get there. Once starting to climb to higher altitudes weather went all foggy and wet, not raining but very thick fog.
I drove up from the north side, road on that side was on quite bad condition.
So on top of the mountain there was not much visibility except 10m or so… too bad…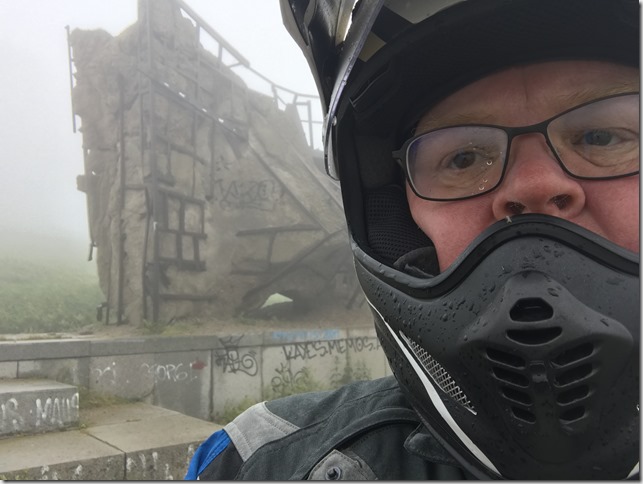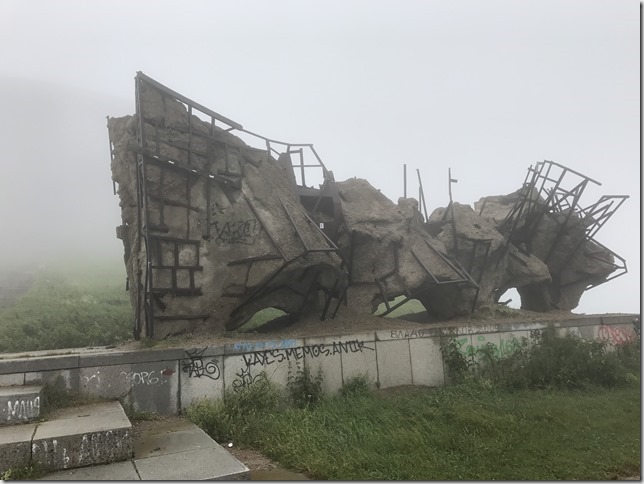 Walked around the monument, all the doorways were barred so as of today nobody is getting in there. In previous years there had been lots of pictures taken also inside the monument, but not anymore.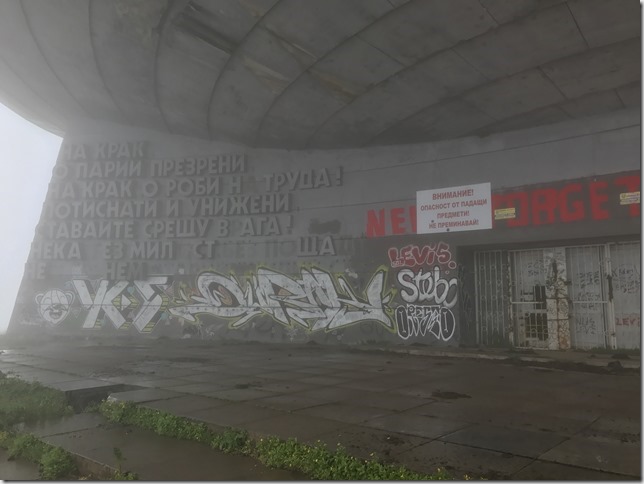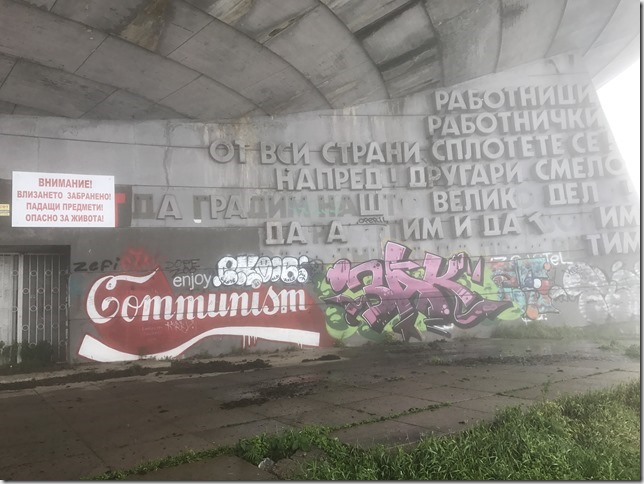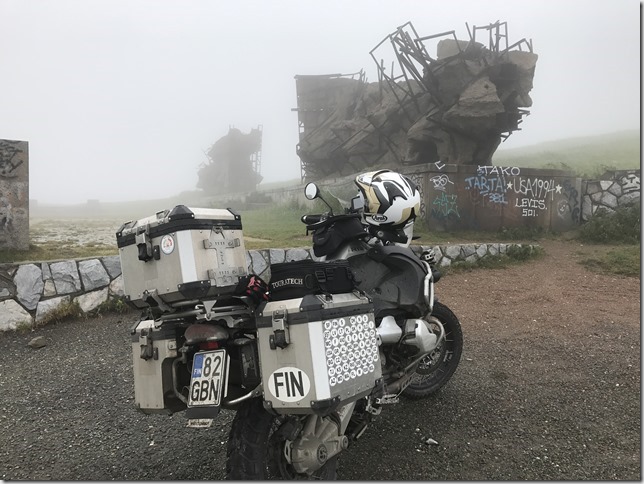 Behind the fog it is!
Well, been there, done that. Time to move on. I started driving south side of the mountain down, road on that side was on better condition than on the north side.
Once I got down from the mountain weather cleared again and it started warming up. Soon it was 25 degrees again.
I had not made any reservation for the hotel so plan was to drive again as long as it feels good and then stop to find a place to stay. This moment occurred pretty soon after I passed Sofia. Road had been quite good so I was really early at the Dragoman Hotel in Dragoman. Price again decent 27€ and room was quite big, clean and nice.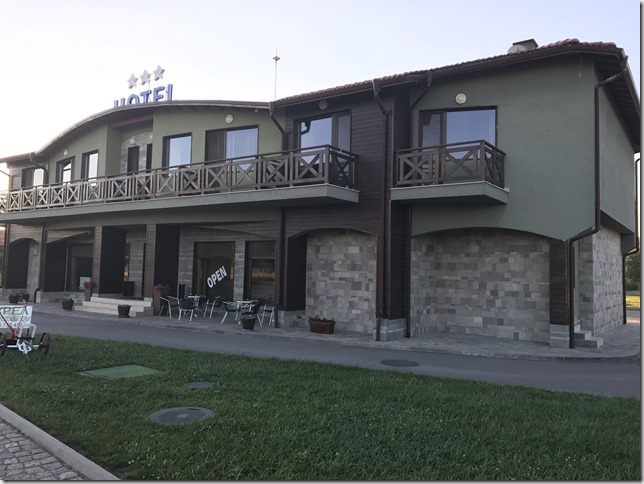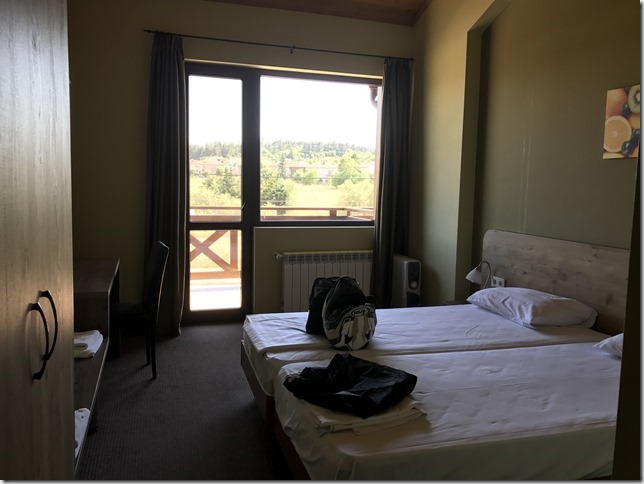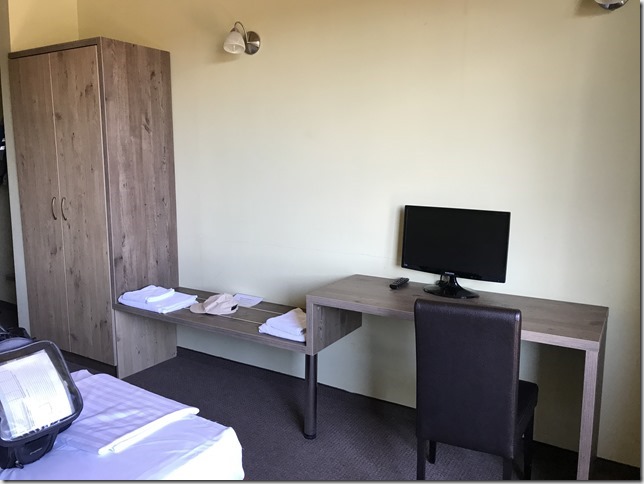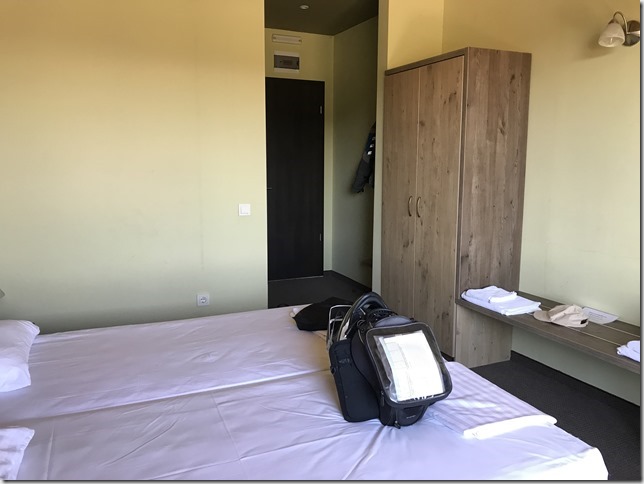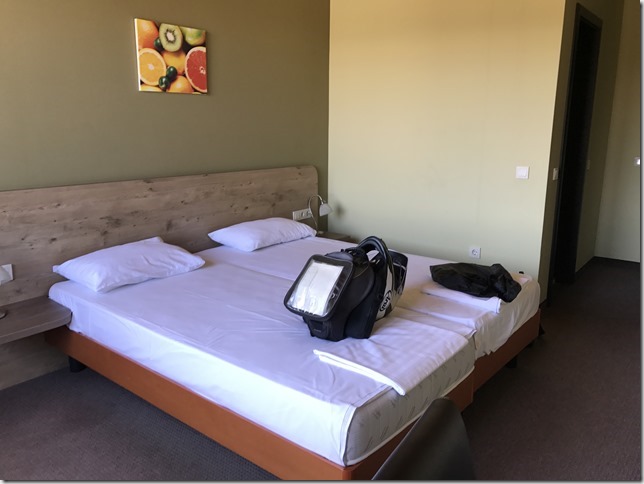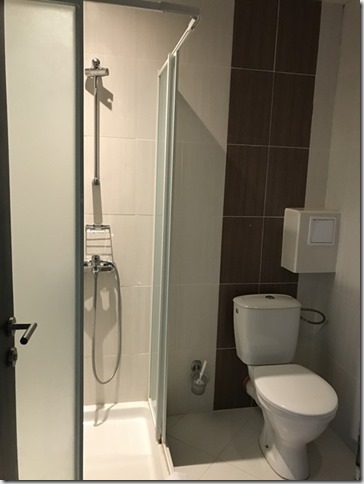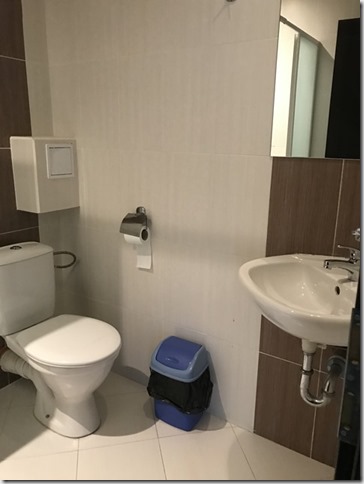 Right next to this was a restaurant with a big swimming pool.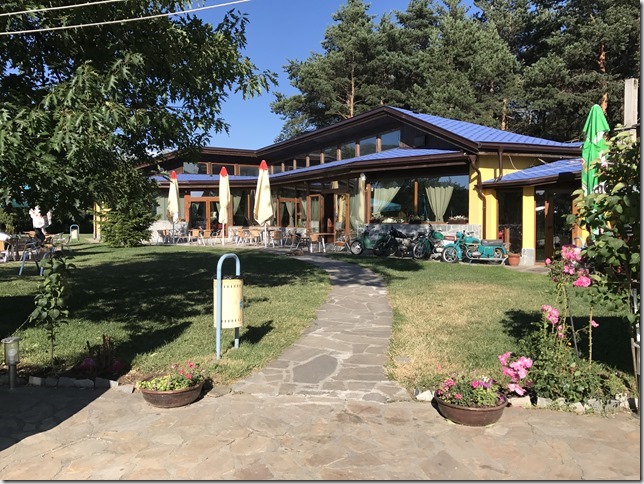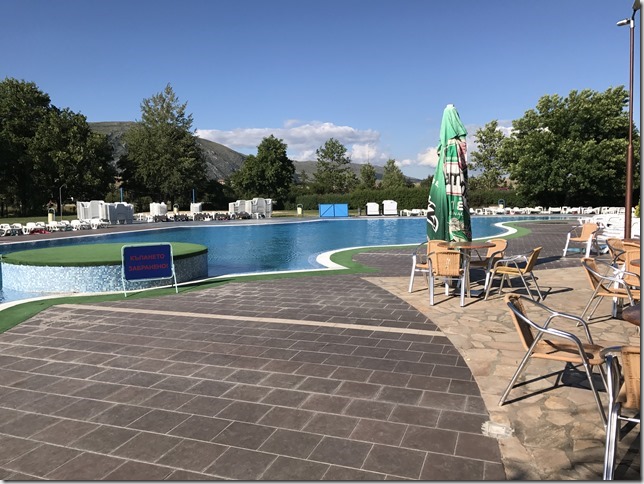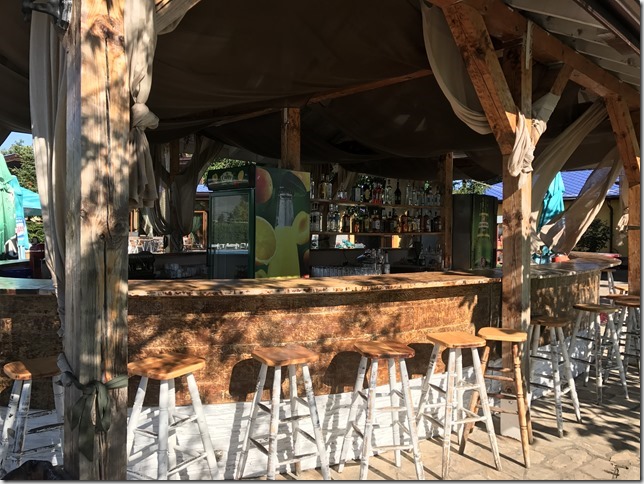 Took some pork swirls and those were just great!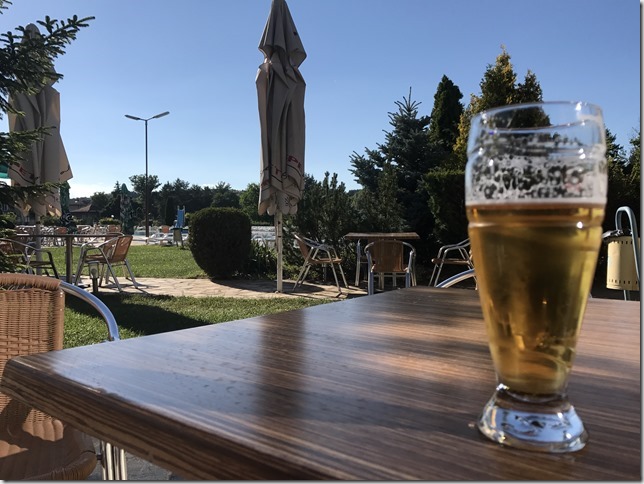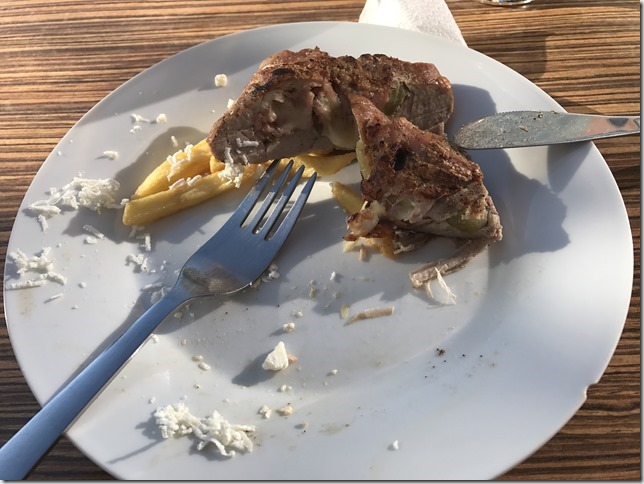 While eating I was accompanied by this cat sitting right next to me and making weird noises. Most likely other guests have fed that cat quite a lot.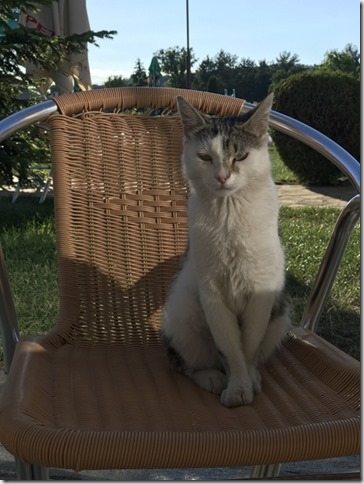 Some old equipment stored in the restaurant: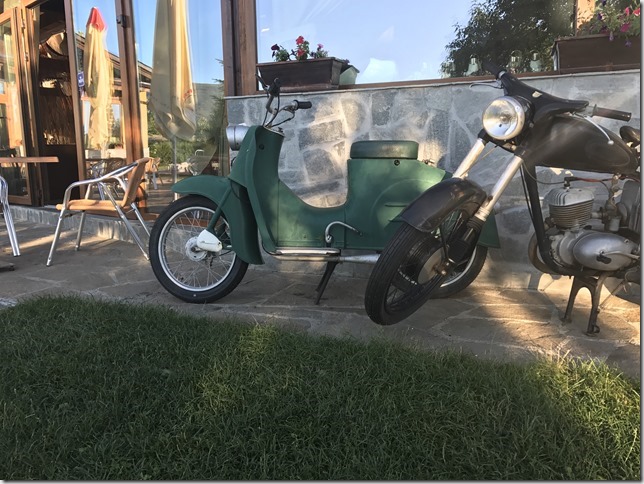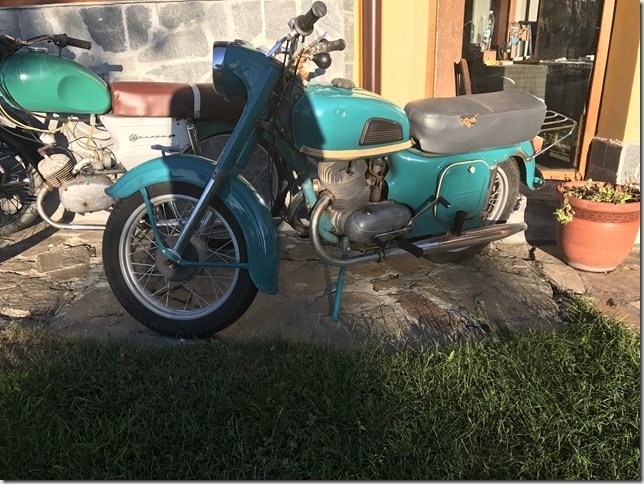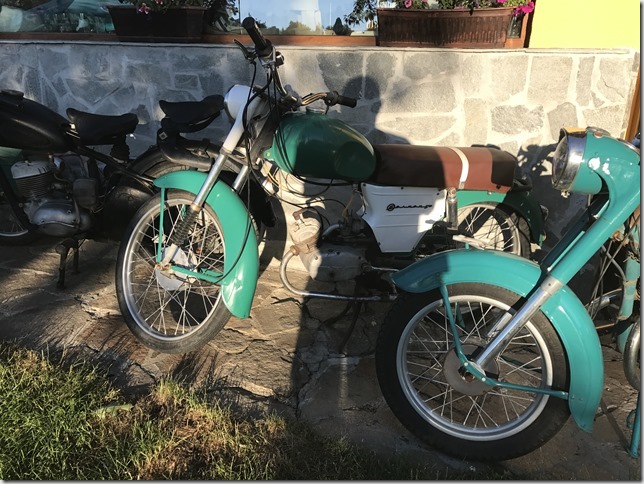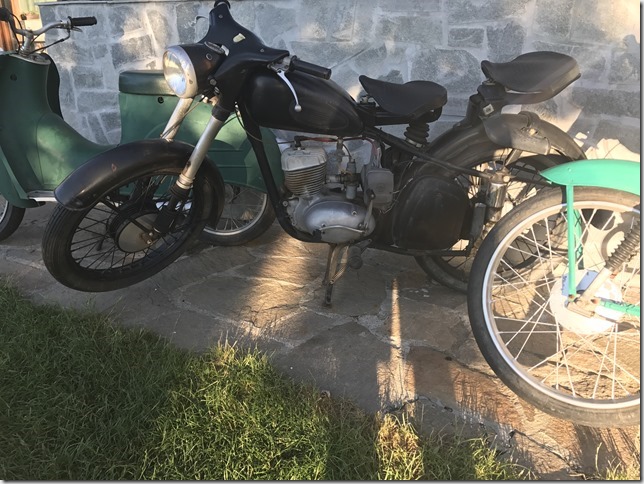 Sat there for quite some time together with a German work group who arrived shortly after I had already eaten. They had seen my bike parked behind the hotel and were asking all sorts of questions were am I going/coming/been etc. Was nice to chat a bit and take some sun as well.
In the room I did have a balcony so tomorrow going to have much better smelling laundry than before on this trip!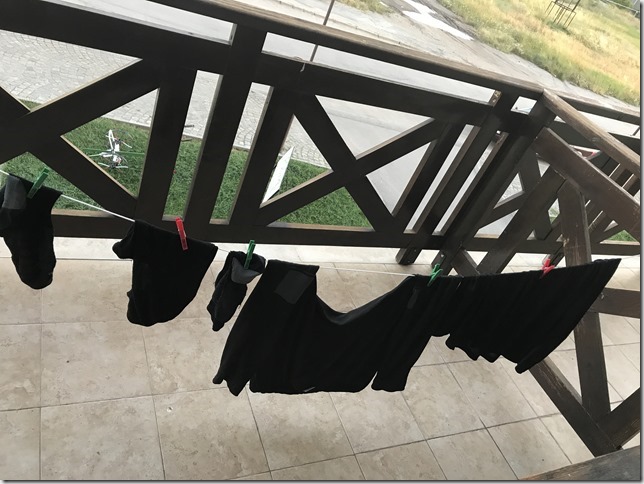 This day was 478 km in 8 hours.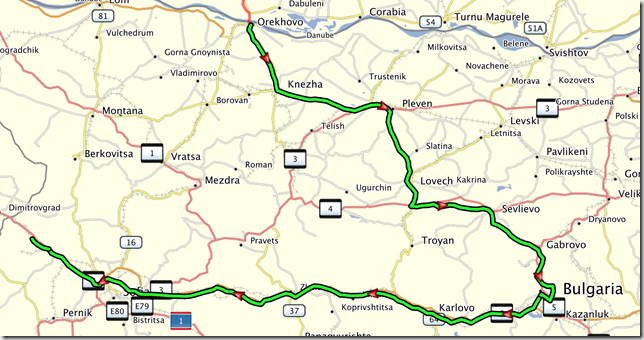 Total for the trip is now 3289 km.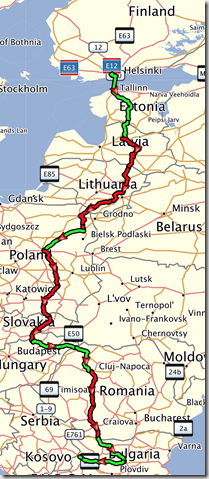 Got some comments yesterday from people following my SPOT trace that they were wondering were am I going, Greece, Turkey. But no, I'm now heading west at least for 1-2 weeks. Need to see after that what is the direction.