I woke up quite early so I used the time before breakfast to find a hotel for one more night. I had also some drying to be done, my socks were not completely dry after a wash last night but I had a dryer in the room as well.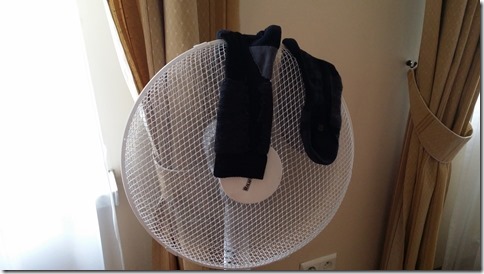 Quick check that bike is there before the breakfast.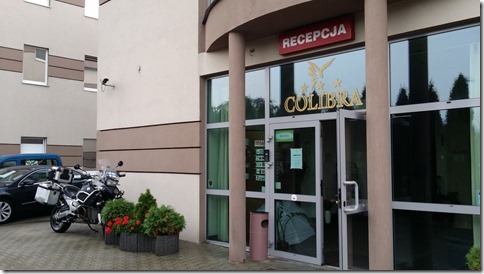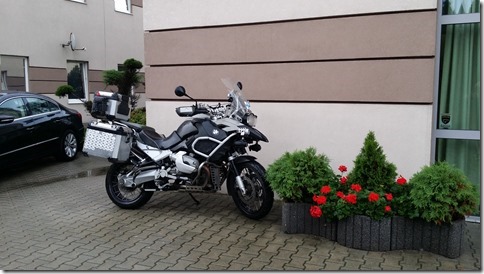 And then to get something to eat. Breakfast did not disappoint me this time either. Similar stuff than last time and only one other person having breakfast at the same time.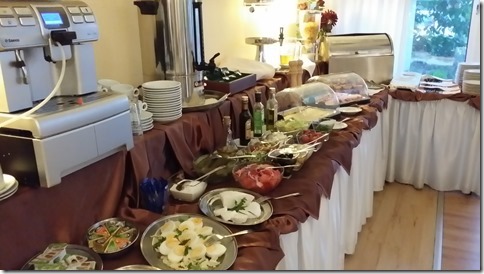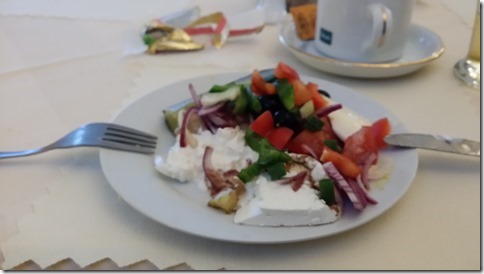 Route I had planned had no big surprises, only difference this time was that I was driving via Bialystok.
By 9:15 I was on the road again. Few stops on the way to drink and once to refuel and get some burger meal from Hesburger.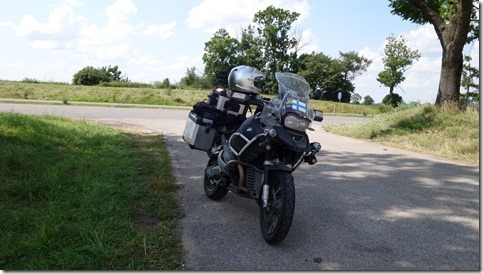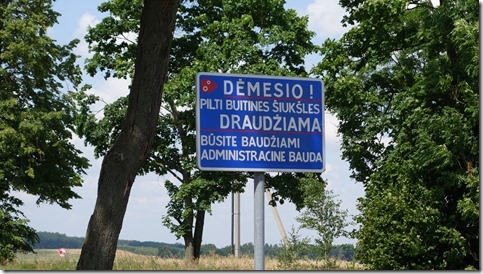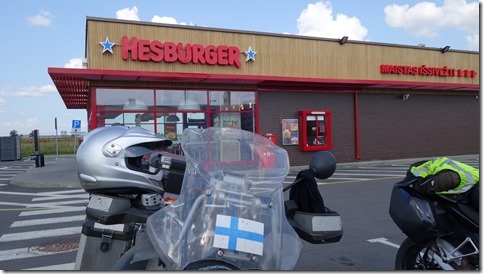 There was also two German bikers having same stuff, chatted a bit with them while eating. They were on their way to Helsinki and then taking ferry back to Germany. Their holiday was pretty much over as well.
So after burger I drove to Riga and into my next Hotel Vilmaja. This was a small hotel just few kilometers out from center of Riga, really in the middle of nowhere. One grocery shop and flower shop and a local very small restaurant where I had dinner later.
On the way I had one surprise left: last turn out from the Via Baltica road let me drove some 10 km gravel road. Some loose parts, but otherwise just a perfect road to drive with my GSA.
I had my bike parked behind the hotel with few other bikes, this one on the left was a Australian-British couple driving around and waiting permits so that they could move to Australia together with their Harley bike.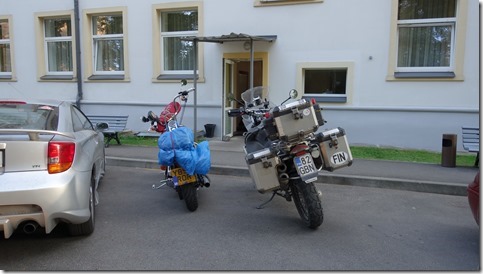 Before doing my usual walk around the area I sat with them for quite some time and talked on the place where they and I had been. They mode of driving was to drive a day and then stay two or more days in one place until continuing to next town. A bit slower mode than I was doing.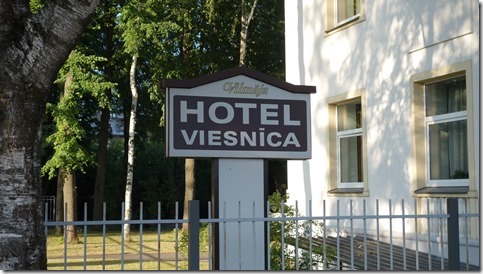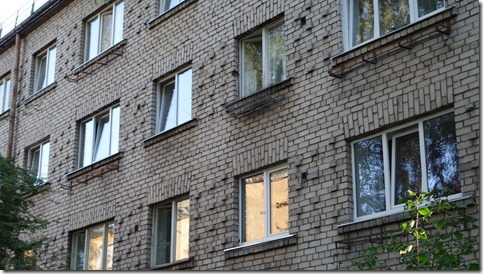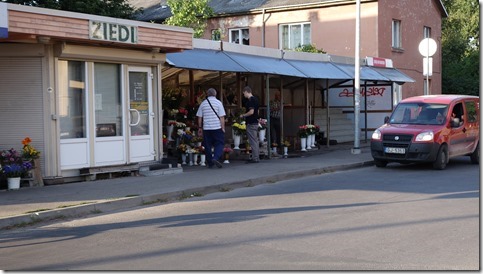 After having dinner my day was done again, not much planning but to see how long it would take me to get into Tallinn so that I could book a ferry to Helsinki.
This day was still 695 km in 9 hours.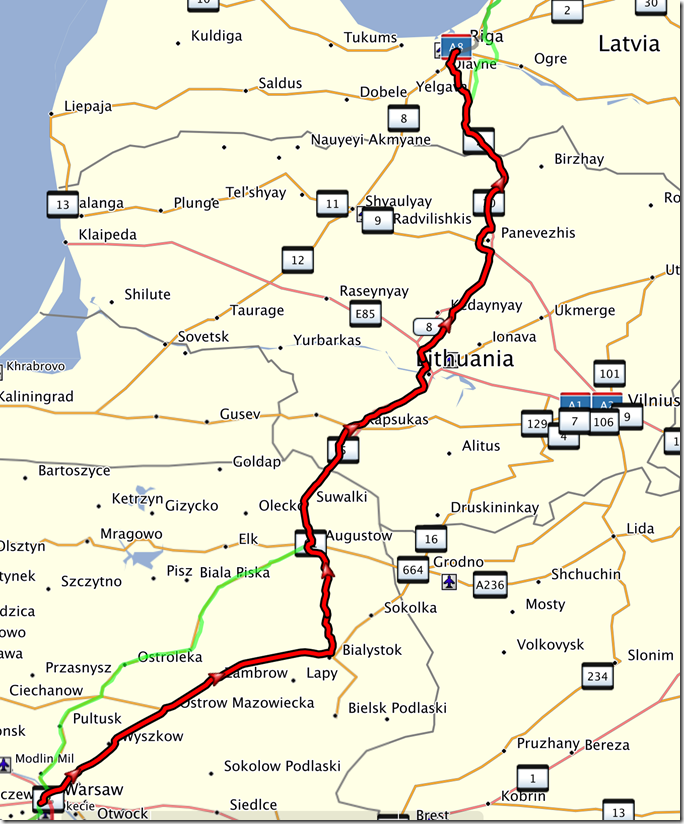 Total for the trip is now 13225 km.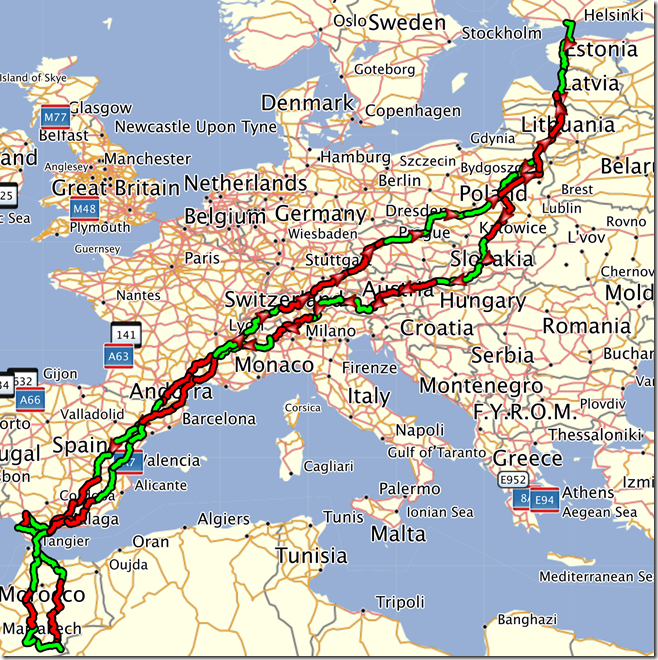 I was approaching home now very fast, one day left and some 350 km driving + ferry trip from Tallinn to Helsinki.