This day had lazy start. Plan was to start driving SS1000 Iron Butt ride from Split / Croatia to Aachen / Germany.
Same time at the breakfast room there was a group of Swedish people and they were really hard on discussing the one Finnish bike out on the hotel's parking… but they did not dare to ask anything on that.
Everything was ready by 10:30 at Hotel Zvonimir, so I decided to starting preparing for the ride.
By 11:30 everything was ready and I headed for the first gas station to start the ride, filled my tank and way to Aachen was started.
From Split to Zagreb there is A1 motorway, a toll road with 130 km/h limit. I drove with just t-skirt and shorts half of the way, until it started climbing higher and higher I decided to switch to Gore-Tex. This was not a minute too late as temperature was dropping closer to 20 degrees and it was very windy, speed limit was set to 80 km/h.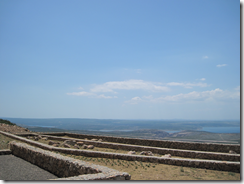 It was almost half way already to Zagreb when I started looking for a gas station as planned and I even stopped on one of them for a while until I gave up. There were very long queues on all of them and I made quick calculations on if I'm going to make it with the gas I had to Zagreb or not.
Refueling with these queues would take at least ½ hour or more, but with the speed of 130 km/h my bike is taking too much fuel to handle ~400 km journey to Zagreb so I needed to lower speed to 100 – 110 km/h. I was constantly monitoring from onboard computer on how much longer I could get with the fuel I had left and lowered or accelerated accordingly.
At Zagreb I took 22.33 L into 24 L tank, onboard computer was showing that another 25 kilometers to go at this point.
On the way to Zagreb one Finnish car spotted.
There was also funny thing at the end of the toll road: when everybody was trying to get out from it to get paid, they all wanted to use money and queue was 2-3 kilometers long. When paying with credit card, no queue. Go figure. Not hard to imagine which queue I took…
From Zagreb everything started smoothly, toll road ahead and going towards Slovenia. But that ended quickly: either the A3 highway was under repairs or Croatian / Slovenian border on that road was closed, but everybody was guided away from the highway into very small country roads and that was not very nice. It took over an hour to get out from there back into bigger roads and it went through very small border control which had only one man looking into passports. There went my good night sleep…
Eventually I got out from there and from Slovenia to Austria, no big surprises there. Near Austrian border at the planned stop I spotted hotel by the gas station and again after quick calculations decided to take a 4 hour break and sleep for a while. I got bike at the behind of the hotel and everything was set for a sleep.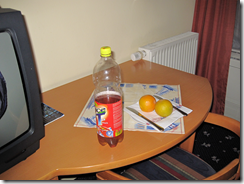 At 02:00 alarm woke me up, quick shower, breakfast, clothes on and out. 02:30 I was on the bike and riding again.
This 3½ hour sleep really made big different on the general feeling, only thing which I forgot was to put Gerbing heated jacket on for which I needed to make an extra stop. Temperature at this point was only 8 degrees. After getting the Gerbing on feeling was even better, almost like driving back in Greece!
After driving few hours it was again time to get sunglasses on as sun was finally getting up again and starting to warm up the air.
Rest of the trip went pretty much as planned, some minor adjustments on the stops. Last thing before the end was a bit nightmare again. Gas station that I had planned was there, but road was blocked and no way getting there! After couple of smaller circles I decided to make a bigger one and finally found a way into that gas station. This was anyhow a corner place so I had to get a ticket from it.
Then it was just ~70 ride to end and I managed to get end ticket some 40 minutes in advance.
Total riding 1661 km according to bike's odometer.
This was the route according to TomTom recordings that I drove today: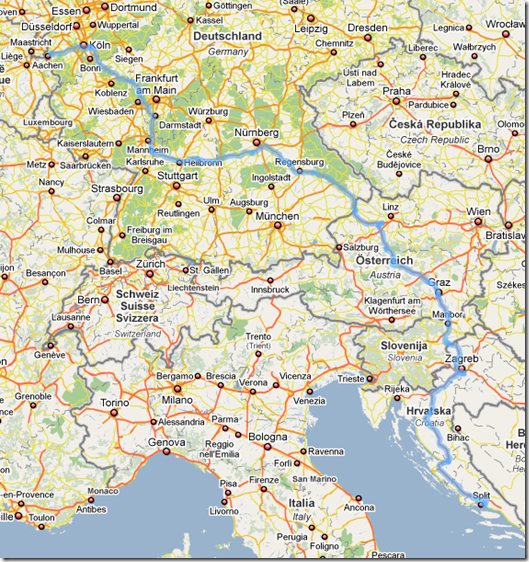 Roads were on excellent conditions and one can really ride Iron Butt rides all the way down to Croatia as there are 130 km/h speed limits almost all the way. If just no roads are being cut off… Lots of maintenance work was on the Austrian and Germany side, must have been 100-150 kilometers driving slower than usual.
Now just have to put all papers together, send them over for checking and hope for the best. Those parts in Croatia where I ended up on those small roads are going to be hard one to figure out since MS AutoRoute does not know any of them… but that is not my headache!