Day started as normal, not so early as I was not expecting long journey from Sozopol to Istanbul.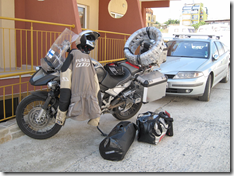 Route I chose was excellent, this was small road that approached Turkey from Bulgarian side, lots of turns and it took me 650m high. Couple with bicycles and one motorcycle came towards me otherwise I was pretty much the only one moving on that road.
Border control was really fast, nothing special.
After I got on the Turkish side, road was 3-4 lanes wide, newly done and parts of it was still under construction. Quite an contrast to what was on Bulgarian side.
Rest of the trip I took motorway, it cost 5 local currencies to drive to Istanbul.
On the way there I also made it to the local BMW dealer to see if I could arrange my oil change. Place that was on BMW catalog listed as motorrad dealer was not there, same company but different location. Got one guy to phone them up just to find out that they are all booked so it is to be seen if I can arrange this in Antalya then.
On the way to the hotel Zumo did magical things and went just off. This needs to be seen if this was just one of those moments or is it now going to be doing some fun stuff…
Just around the corner at the hotel I found a car washing place and took my bike in there to get it washed.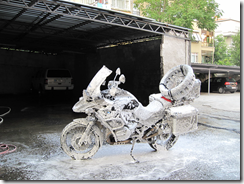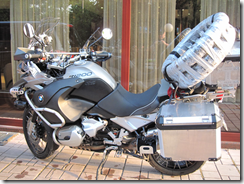 Now it really looks like a different bike again!
This was the route I took: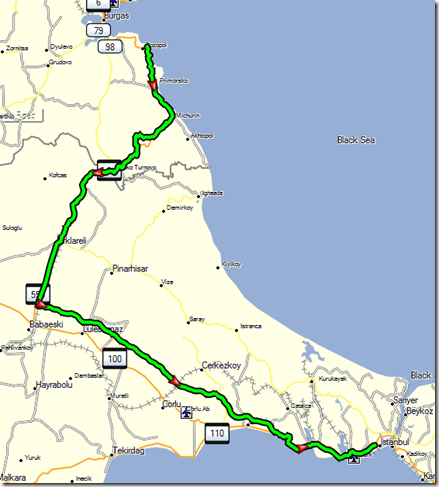 350 kilometers in 6 hours.
This comes to total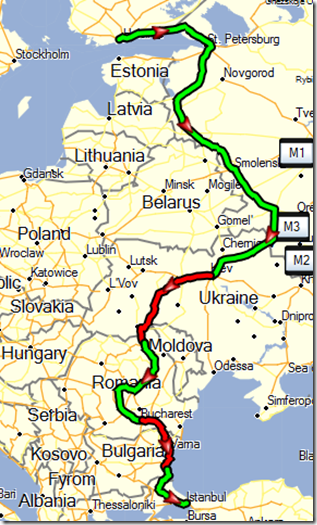 4020 kilometers done this far.