This was a lazy start for the day although I woke up early and had breakfast as well.
Left hotel Pamukkale around 10:00 and started riding towards Antalya. Nothing special planned for this day except to get into Antalya early to see the place where we would spend the next two weeks.
Did not stop on the way, just rode through fastest route that my Zumo 660 was showing. And some three hours later I was in Antalya.
To find hotel was not that easy, Kaleici – Antalya's Old Town – had really complex roads and took few trials to find the hotel. My GPS was totally lost when driving these tiny streets between houses, but eventually I did find the correct place, got my GSA parked and to the Ninova Pension.
Arriving into Ninova Pension in Antalya Old Town Kaleici.
Some pictures from Ninova Pension: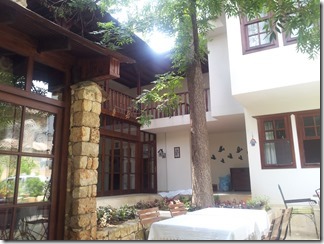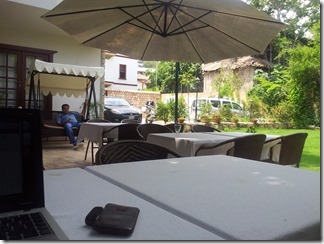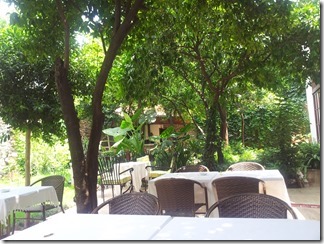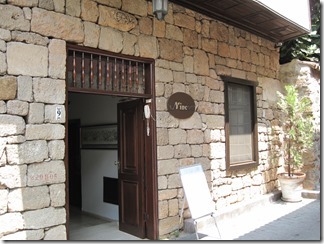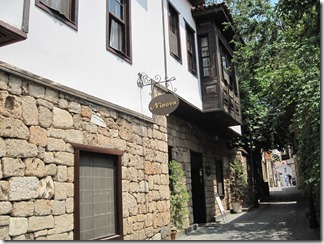 Really nice place, could have stayed in there if they would have had option for some family room –type of living.
After getting there I just unpacked, took a quick shower and went walking to the old town streets to see the place I had reserved next.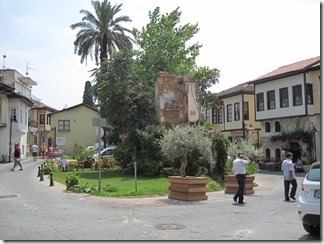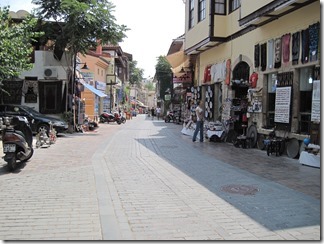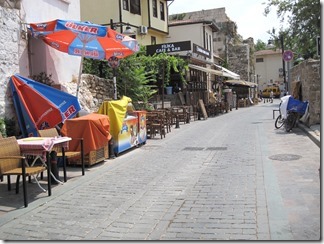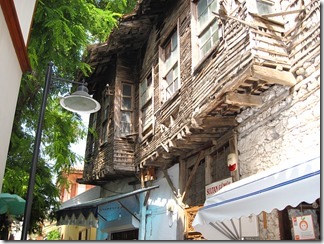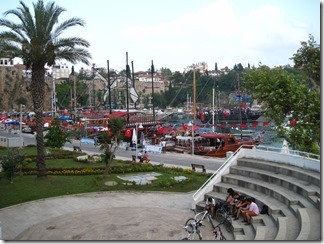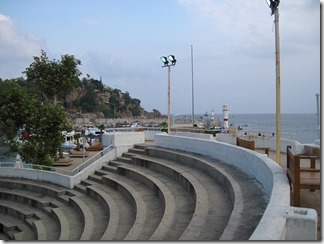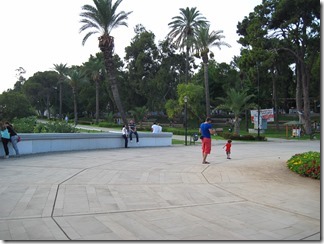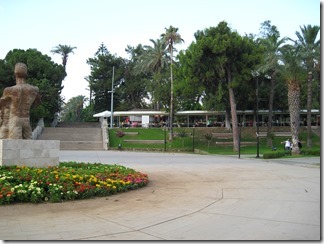 But after a while I came evident that based on the information from www.booking.com reservation, I was not able to find the place that where it was supposed to be:
So went back to my hotel and asked from the manager there where this place is. He took a quick look at the address and said that this is near Lara, not at all in Old Town! So all of the sudden this apartment had moved some 10 km from the original location: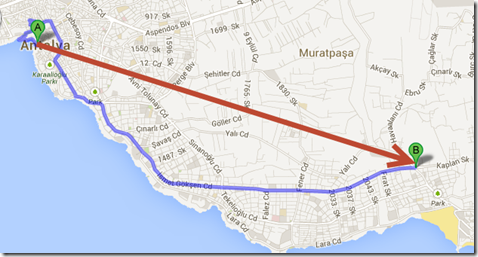 I was a bit shocked as we had really planned to stay in the Old Town and have a city vacation this time, not in some location far away from everything…
So I contacted the owner of this place and said that this is not acceptable and I will cancel this booking. And then the issues began.
This guy was arguing that I should be paying the total amount of reservation as a cancellation fee which was written there on the confirmation, but I was not willing to pay this as this place was not even near where it supposed to be… Then he also offered that his driver will drive us everyday to Old Town and back, but his was not either very promising to me…
So at this point, it was to be seen how this ends.
I looked at some other options but they were either too expensive, they did not have a pool or no two bedroom option. Though one.
But from manager of Ninova Pension I got another place what to look which had villas to rent. Wen to to see the place which was only couple of hundred meters from Ninova Pension and found out that this was one of those places I had discarded as being too expensive, but took a look anyway.
After seeing the place I got an offer from this places manager that was on the right level and close enough to the original one that I had reserved so we had a deal for the next two weeks! Got really good deal on this one!
So now I could tell my family the good news, we did have a place to stay here in Antalya's Old Town.
For rest of the day still some more walking, dinner and day was done again.
This was a really short driving day, only 241 km in three hours.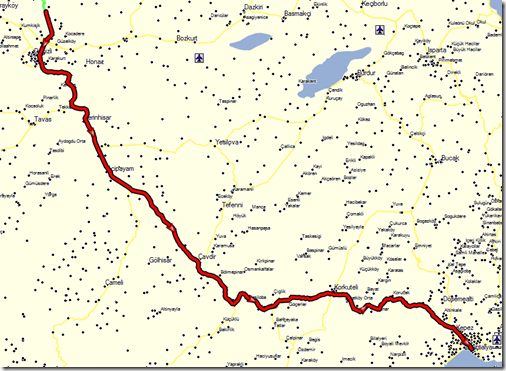 Total from Finland to Antalya became 6123 km for me this time.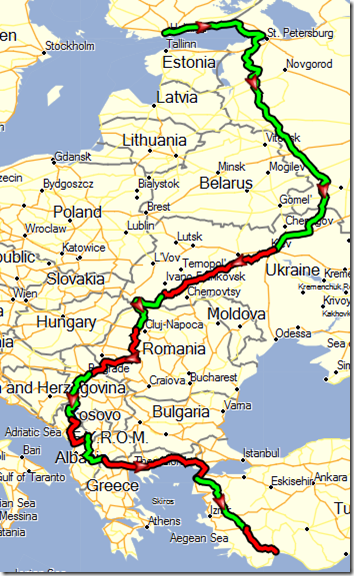 Tomorrow is going to be one more day when my GSA is moving, will have to go and agree a service time at the local BMW dealer and then drive to this new place to stay.