Day started as planned in Mugla, breakfast at 07:00 and bikes were running again at 08:00. For this day we had planned a small detour through old road via cost line to Antalya, that would bring us some 100 km more driving, but also better scenes than faster and shorter new road.
We did not stop too much, once to refuel and couple of times to take some pictures.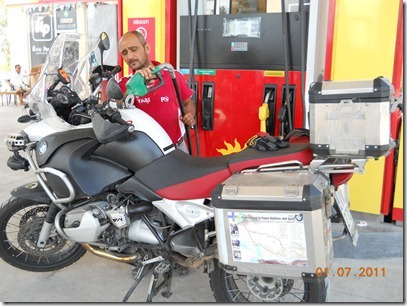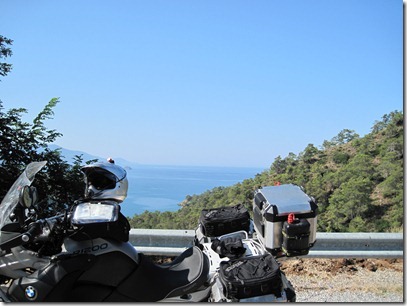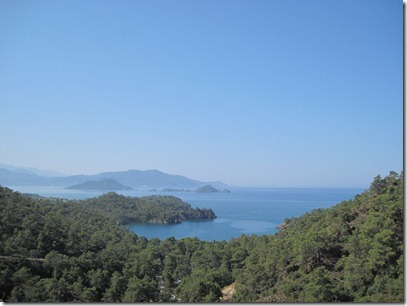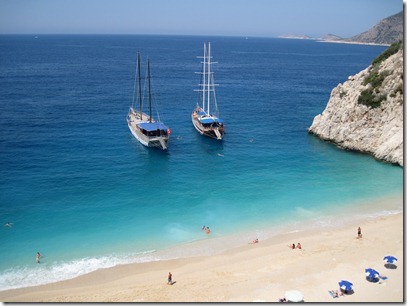 Road was pretty much same as this far, road works everywhere, only the last 150 km on the cost was already done.
At midday we had a rude wakening: police stopped us for speeding… And we were not even going that fast, issue here was that motorbikes here have different speed limits than cars… and limit is not higher… After 15 minutes we got a ticket of 140 TL, for which we get 25% if paid within next two weeks…
We had been already almost stopped couple of times, but once they saw that were foreigners (or for some other reason) they had been letting us go, but I guess reason for the stop would have been the same as this…
Just some 9 km before our visit to local BMW dealer, we needed to make an extra stop.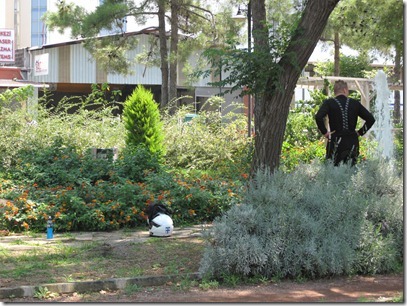 Harri was not feeling well and I gave him something to drink, but soon we were back on going. No major issues this time.
At BMW dealer we agreed the maintenance time, that was an easy task. Once we were about to leave there came this one out: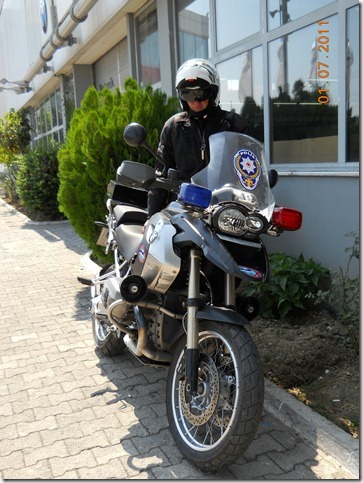 We saw this one or similar one later on in the evening by our hotel as well.
At the hotel usual stuff again, unpacking, eating and some walking. Nice surprise was that this hotel had half board included in the room rate, so at 50€ we got room, dinner and breakfast for two. Not bad.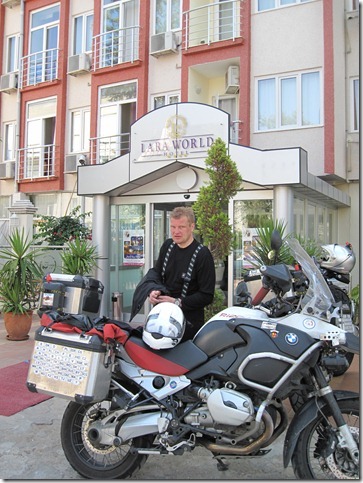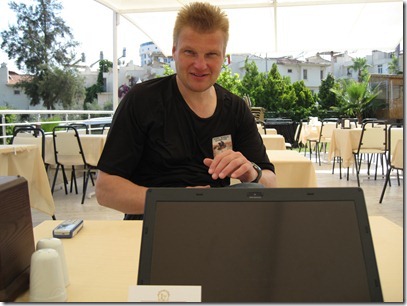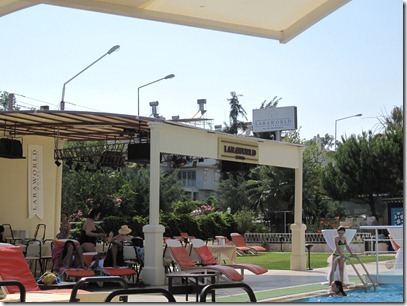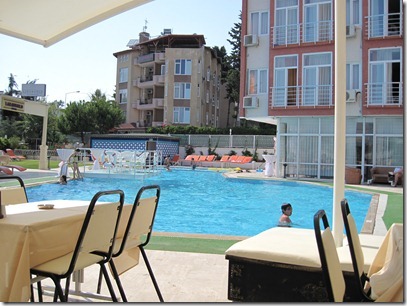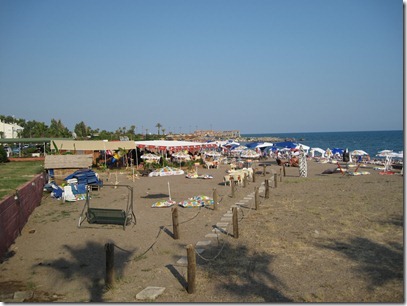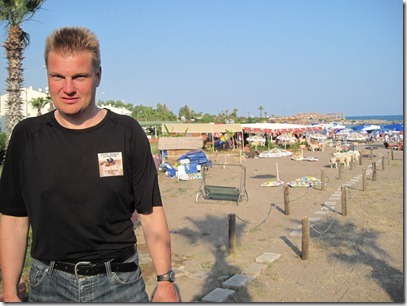 Todays driving was 442 km in 7½ hours, which included police stop and visit to BMW dealer in Antalya.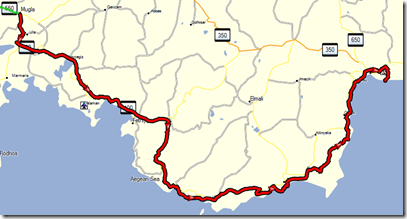 Total after this day is 4237 km: