This day was going to be a short one. Just from hotel to the Antalya Airport which was some 10 km away.
We had some issue on the hotel as they insisted on us to pay some extra for the breakfast, which should have been already included in the room rate. But as our waitresses were totally unaware of the language called English, we did not get far on figuring out what that was. Anyhow, it was only 7 TL so not too much and we decided to pay that.
Did some walk after breakfast to find a car washing place nearby, which we found, but as it was early Saturday morning, it was still closed.
Finally during packing our bikes we got an idea on paying our speeding ticked at the airport so we headed a bit earlier towards airport.
So once we got there, we headed towards airport entrance and soon figured out that we need to go through security check, which we did. And since I had my tank bag with me, it was soon caught by the x-ray machine showing some tools inside: Leatherman. Well, Harri took the bag and went outside waiting, I started looking at the customs office to get our speeding ticket paid.
While walking and trying to find that I saw familiar face, it was our last years Aurinkomatkat tour guide already waiting for the group to arrive by airplane. She helped me to find a bank since customs office was on the other side and bank should be right next door.
End result for this bank visit was, that this ticket cannot be paid. For them to process the payment it would require some Turkish identity card which we did not have… and recommendation was that do not pay that. So now we are not going to pay for that and see later on how that turns out!
We had some time to spend since it was Saturday and airport was full of planes arriving it took long time for my family to arrive.
Harri finally to get some water down the throat: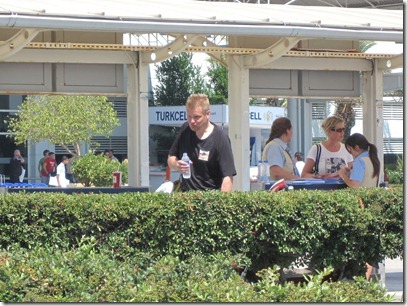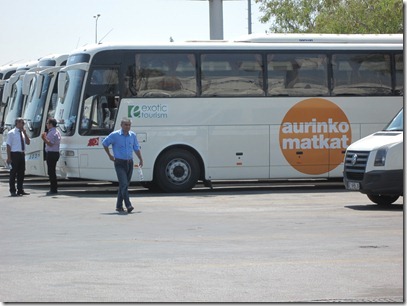 Our Aurinkomatkat tour guide and Harri: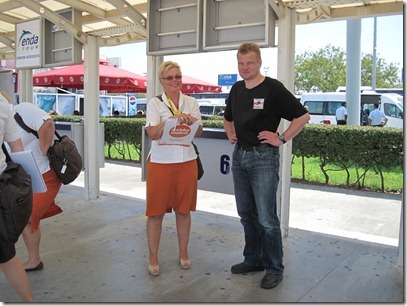 We also managed to find Harri's missing camera which we found to be lost already in Helsinki harbour. It had been relocated it into GSA's lower triangle in the front: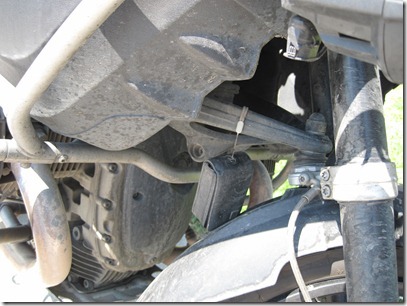 It had travelled there for the first 4300 km… So now you can see smile on Harri's face: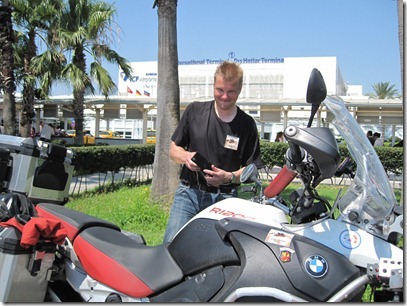 Finally also my family arrived and we could continue through couple of other hotels to our's.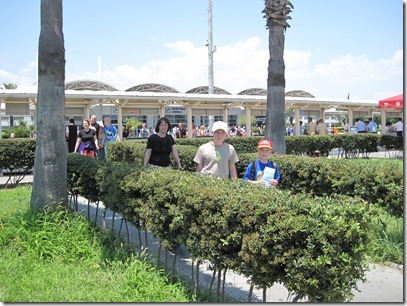 We drove 64.2 km in total for this day: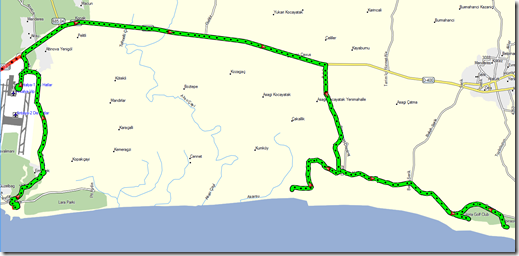 So total for the half way is 4301 km from Tallinn, Estonia.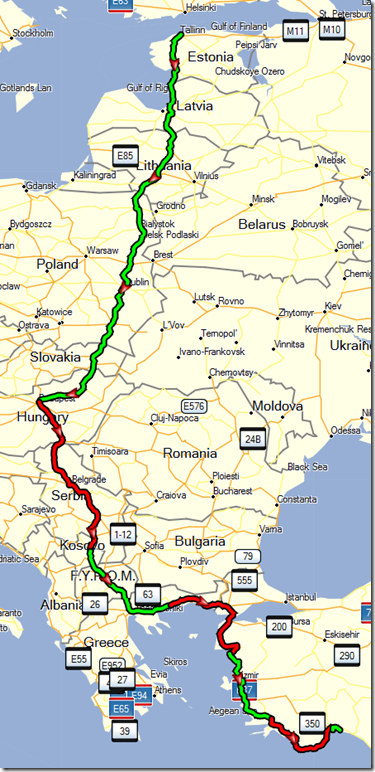 Harri had still some 40 km extra driving for his next hotel as his ferry was scheduled to leave from Turkey to Cyprys only at 23:55 on Sunday night.
And for me this means that for the next two weeks not too much motorcycle driving, next stop is at BMW dealer to get bike service.