As we were a bit after planned schedule, this was the only day for me to get onto unpaved Alp roads. Had some routes planned either by looking at routes others had driven or just by seeing from the map: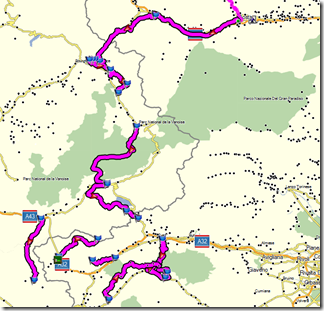 Not all of these were unpaved, some were partly and some just really nice paved roads.
Starting from Aosta first leg included sceneries like this: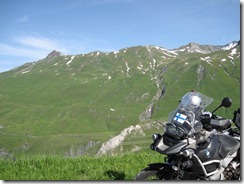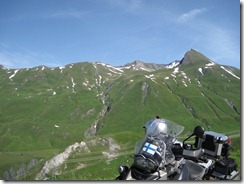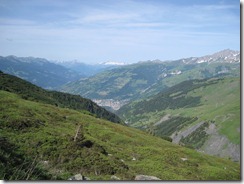 First on the route was Little St Bernard Pass. After this I went to some really nice unpaved roads from which I actually needed to take alternative route as road just disappeared!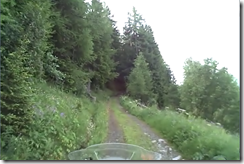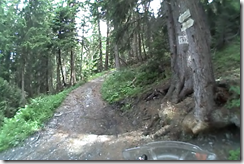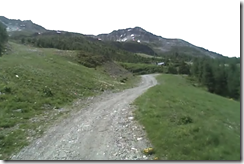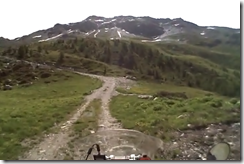 And route was really demanding, water consumption was high so first time I needed to take my water filter into use and make some water.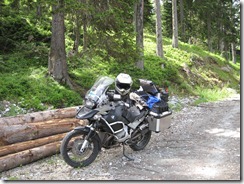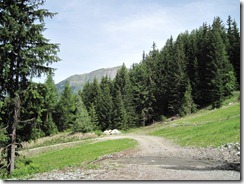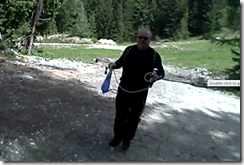 After this there was plan for one track on unpaved roads, but as I approached the starting point there was clear signs showing that all motor vehicles were not allowed to take that route. So on alternative route.
Next was Col del'Iseran: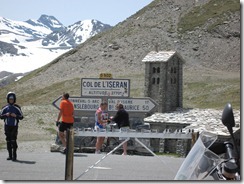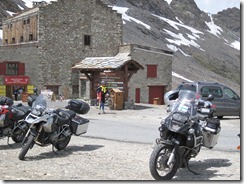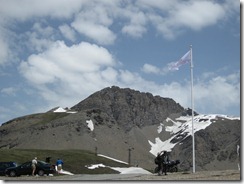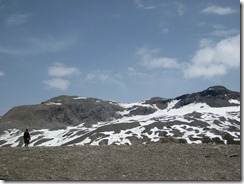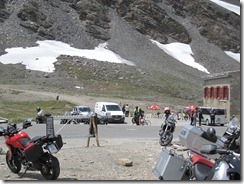 After this I had plan to drive more of these unpaved roads, but once again road just disappeared and instead of following the red path, took alternative route to next route point: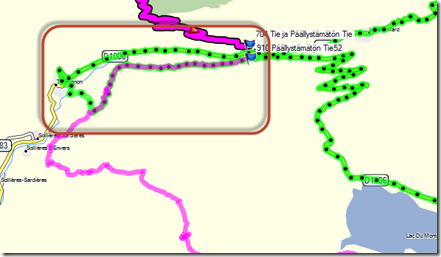 Then was Colle delle Finestre. This is half unpaved and half paved. Unpaved part was not that demanding.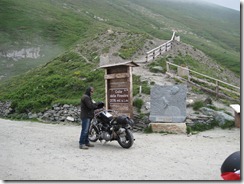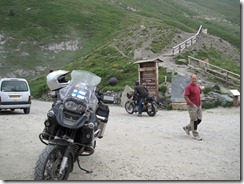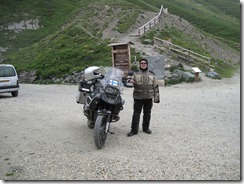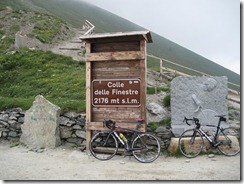 There was also two guys with HD's, asking how the road looks on the unpaved side I came from, but after talking with them they decided to go back and not take this route.
And then started the real fun Colle dell Assietta: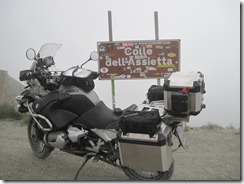 I did some last minute changes to the route and decided to take this as a last route for this day. I had spent too much time on getting here so some other routes were better to just left for next time. When I started this 34km long route, all was good: sun was shining and it was quite warm still.
After I had driven some 10km or so, weather started changing quite fast: thunderstorm. Road turned into mud and after I had already climbed couple of these uphill, there was no way to get down on same route so I decided just go ahead and hoping that road would get better. Pretty soon took the first fall for the trip. My front wheel just took another path as rear and as it was slippery I went over. Nothing really happened, bike and clothes just got all muddy but nothing broken. Had to walk bike over this worst part and walking with GSA is not really fun to do when you have issues on even walking alone on road! Eventually road got rid of the mud and I managed to get even drive with the bike.
It took 2½ hours to finish this 34km route…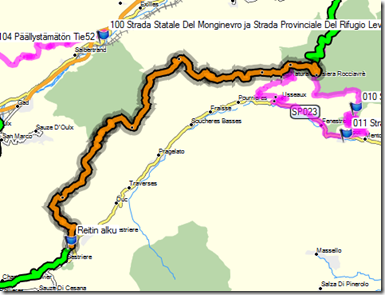 Once I got out from here, rain stopped and I drove to next planned hotel in Bardonecchia. Hotel I had looked was Hotel Sommelleir. Hotel did not look much from the outside, but all renewed inside.
Got pizza on the restaurant nearby and then it was once again time for a sleep. Not everything went as planned, but I did manage to get some taste how these unpaved alp roads look like and I am going to get back on to these someday.
This day was 327km driving in 10½ hours.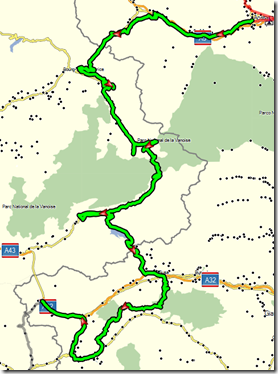 Total for the trip is now 2536km.