Merzouga was the turning point for me on this trip. One of the targets have now been achieved: Seeing the Big Sandbox, Sahara and driving in the desert! Mission accomplished.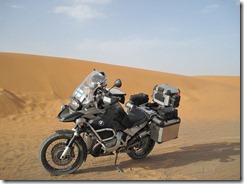 Tried to get a quick breakfast at Kasbah le Touareg (yes, that was the name of the place), but all the staff were still sleeping at 07:00… Finally some 07:30 there was some movement and got something to eat. Took also two bottles of water to go so that I would not need to stop on first store to buy water.
At start of day it was already 38 degrees…
Driving back from Merzouga I took the alternative route by turning from Rissani to Alnif and from there road to Tinerhin. Up until Alnif driving through the desert and scenery was accordingly.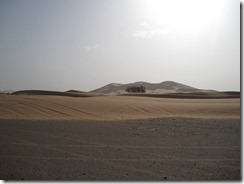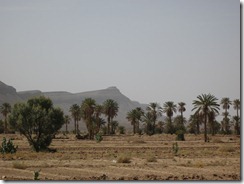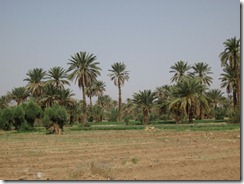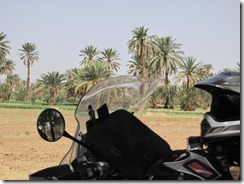 From Alnif road went up into smaller mountains.
At Tinerhin I saw first non-Moroccon motorbike. Some couple with HD (?) came across me when I went to refuel my bike.
Once refuelled I started driving towards Imilchil and was really surprised to find really amazing road from very start. Road was following a river and later on through Todhra-Gorge.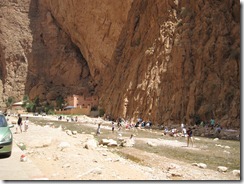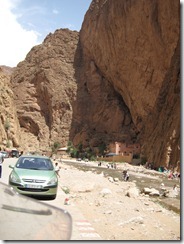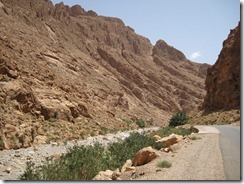 Later on road started climbing upwards and temperature dropped as well down to 23 degrees. I was freezing! Highest peak was 2700 meters.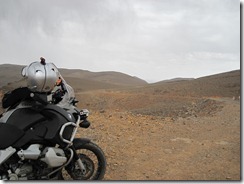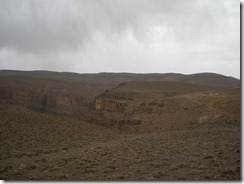 After driving some 5½ hours from Merzouga I was finally in Imilchil which was my original target for the day. Clock was not even 14:00 so I decided to continue forward.
Took quick planning session after the lake to find some nice roads to drive.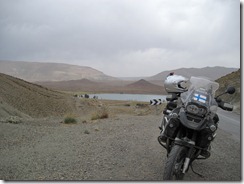 I did not find same roads in my Zumo than on the paper map, so first time on this trip decided to trust the paper version and drive with that. And it worked out quite nicely. Found the route and followed that couple more hours through small mountain roads and ended up in a city called Khenifra.
From Khenifra I found a hotel Najah after one missed one (hotel had no shower in the room, no A/C). This one was ok hotel althrough Wi-Fi did not work, but I managed to find an open WLAN connection during the evening.
Again had something to eat – chicken seems to be the choice for me in Morocco. Costs just 2-3 euros with french fries, some rice, bread, olives and bottle of water.
This day was 490 km driving in 8½ hours. Was still a bit exhausted from yesterdays, so decided a call it a day a bit earlier.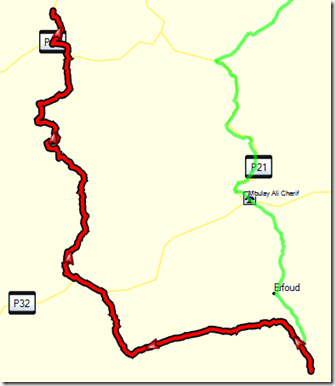 Total now for the trip is 5759 km.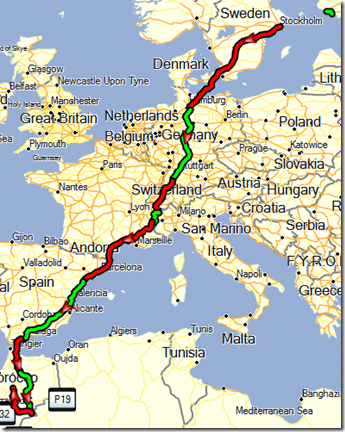 I will be staying in Morocco still on tomorrow for one more day (or if driving is good this might change again…).