During the night I had set my next goal to drive to either close to the border between Morocco and Spain in Ceuta or into Ceuta. As I did not get any breakfast at the hotel, I had some extra time in the morning which I used to re-plan the route.
Originally I had thought to take the western route but now decided instead take the eastern route and drive the coastline road. Now I can say that this decision was really rewarding!
When leaving from Khenifra towards Fes I took some really nice small road through small mountains and forests, just east of N8. By the time I was near Ifrane I missed one part I had planned, Valley of Rocks as my paper map was not detailed enough and Open Street Map did not have all these roads market.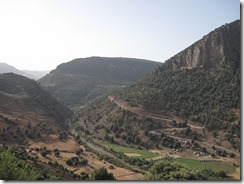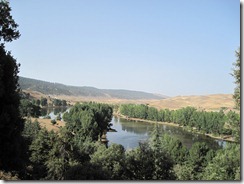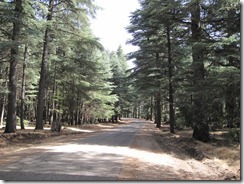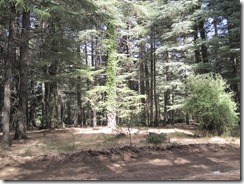 So instead of this I just took the fast N8 road to Fes and continued from there via these smaller mountains towards Taounate. From Taounate started again these really nice mountain roads where view was just amazing!
Just before coming to Ketama I stopped on a gas station to get some water and grilled meat that was everywhere by this road.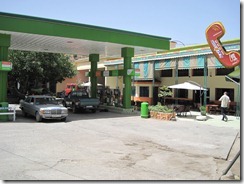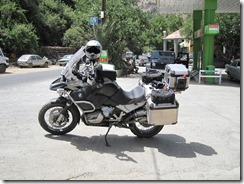 Immediately I stopped there the owner of the place came to me and started with quite good English asking all possible questions and guided me through getting the meat I wanted. I chose some lamb to be grilled.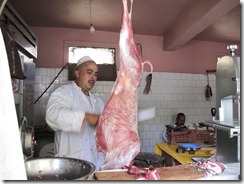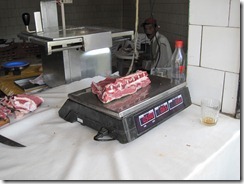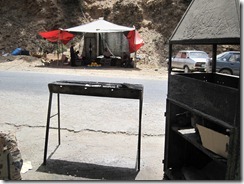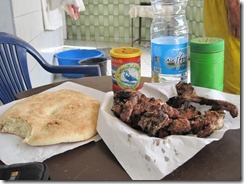 I took some 500g which was just excellent!
Afterwards this owner took me even into his home for a tea. This was just some one kilometer back to where I came from. Had an hour extra stop for this until I continued. Would have been very welcomed to stay overnight as well, this owner's family was living in Fes and he had whole big house on his own!
But, eventually I continued forward to even smaller connecting road from N2 to N16 which was again just amazing views.
Once I got into this N16 by the Mediterranean sea, driving speed started raising as road was in excellent shape and I could easily drive all the curves with 90-100km with my fully loaded bike. GSA started getting closer and closer to earth on these turns. Grip on the road was just amazing.
Even though I was driving really fast, target would not get any closer, there were just too many curves!
But finally I arrived to Tetouan, quick refill with cheap Moroccan fuel and towards border crossing. There was a bit of an queue, but I just drove in head of it, filled in papers and went through. Total time on crossing was some 20 minutes. I did not really catch why some of the Spanish and French plated cars were not filling the forms and some did. There must have been some rule on this…
Once I got into Ceuta problems started. Hotels that I had been looking into were full and there was not many to choose from. Starting from less stars in the hotel, but once I got to the 4 star hotel there was room already. I checked into hotel Ulises and was a bit amazed as cost for the hotel was only 70€ including breakfast. I have paid more on much worst hotels than this!
Managed to get parking on the street behind the hotel, have to see on the morning what is the condition of the bike over there…
Total driving for this day ended to be 609km in 14 hours. So yes, again a bit long driving day…

Total is now 6368 km for the trip and few good kilometers still ahead!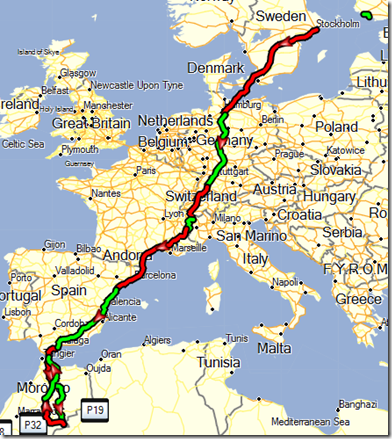 Tomorrow to back to Europe!