Day started early again, I woke up way before breakfast time and had everything packed and ready to be carried to bike before I got something to eat.
After having breakfast I quickly carried everything to the bike and paid hotel, we were set with Stefan to 08:00 ferry from Eceabat to Canakkale on Asia side of Turkey.
Stefan also showed up as agreed, but he has second thoughts on which route to take to Istanbul and he had decided not to take the ferry but instead drive there directly. So it was time for us to say good bye and hope to see again somewhere.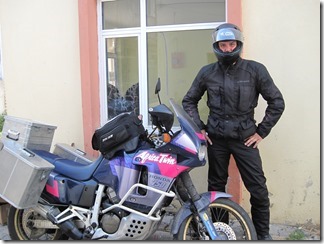 So I headed to ferry alone and got there just on time after riding some 100 m or so, ticket was 10 TL for the bike and me.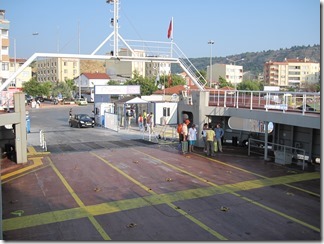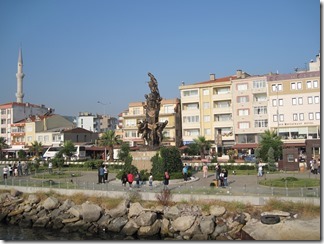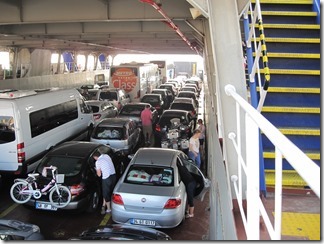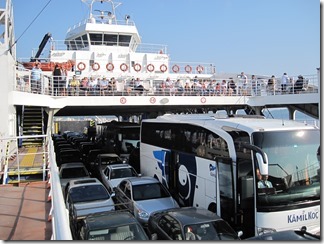 Ferry got pretty much full and took some 25 minutes to cross.
Driving out from ferry in Canakkale
From Canakkale nothing really special routes planned and route was almost perfect all the way. I had few shortcuts picked just get few kilometers out from the route so they took me to some smaller roads towards Pamukkale.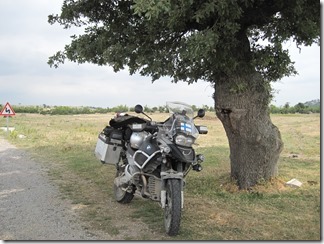 Took two breaks to drink and one to refuel my bike, other than that just direct driving. When approaching Pamukkale temperature was also getting hotter and hotter, bike was showing 37 degrees and it was feeling hot as well…
At Pamukkale I had selected hotel Pamukkale – of course when staying in Pamukkale – which was pretty good pick. When I arrived there I had cooled down room waiting for me and some cold lemonade in my hand once I got to the room! Excellent service.
Arriving in hotel Pamukkale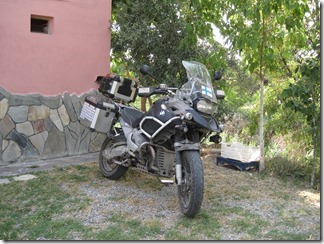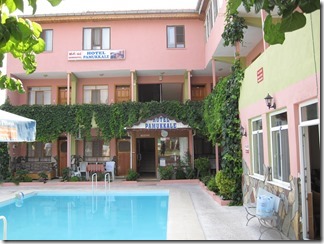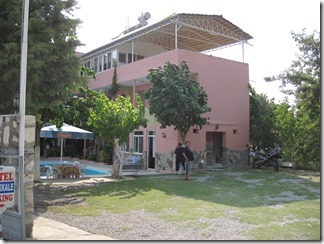 I arrived quite early just to be able to see what was this one and only tourist trap that I managed to pick on this trip. Took some 3 hour walk to see the hot springs and travertines that I had seen in the pictures. And I must say that this place was worth visiting!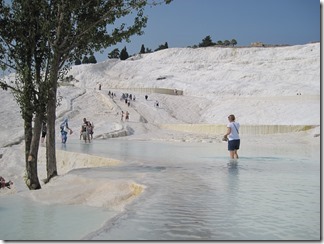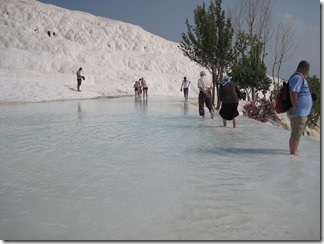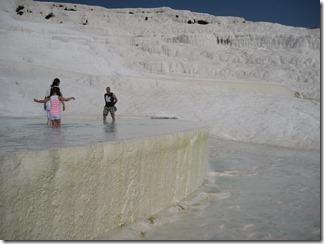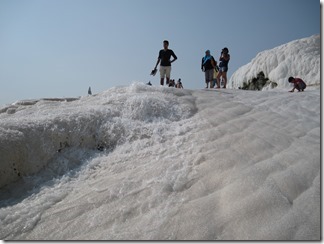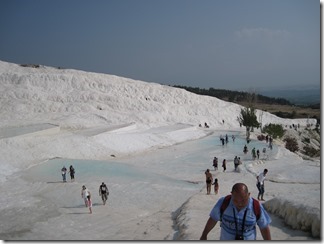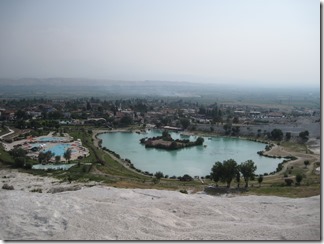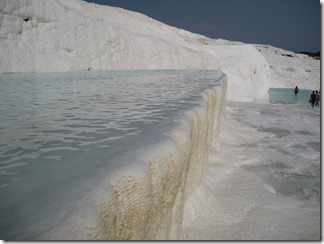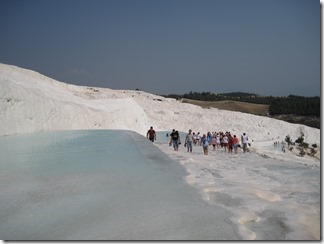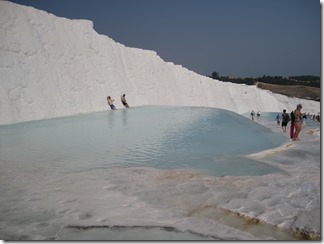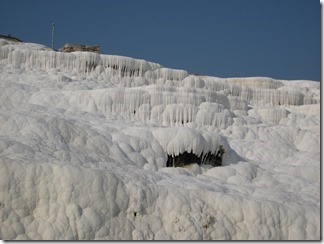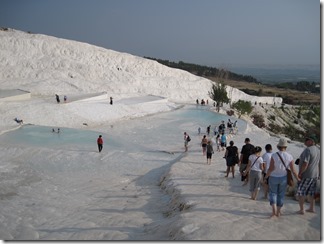 After this walk I was just waiting for the dinner and I was done for the day!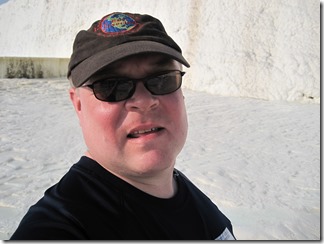 Had a late dinner at the hotel, some kebab

, easy food to eat and not very expensive.
This day was 480 km driving in 8 hours + 3 hours of walking.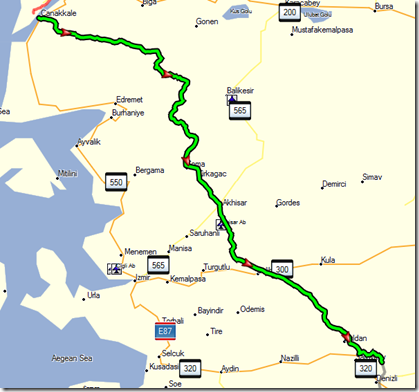 Total for the trip is now 5882 km and I am approaching Antalya very fast, actually one day earlier than planned! For tomorrow only 241 km to go.