I woke up really early, 05:00 local time as my mind is still on Finnish time zone… And I figured this out when I went to pickup my bike from garage at 05:30 and wondering why everything is so quiet…
Anyhow, got breakfast right after 06:00 – a good one in this Hotel Elegance – and I was again ready for the road.
Checkout from the hotel tool longer than expected. Receptionist started asking where I was going and once she figured that out there was all the information from the route I was taking. I was glad that some of those roads that she mentioned was already on my plan, good to hear from someone local where to go!
But finally I was out from hotel and started driving towards Montenegro.
Did not take that long until it became obvious that this day was going to be an rainy one, so just after I got out from the city, rain gears on

. Well, what can you do: When it rains, then you just drive in the rain.
Could be better.
Again I had some special routes selected and this took me into some small gravel roads, nothing too special that I could not handle.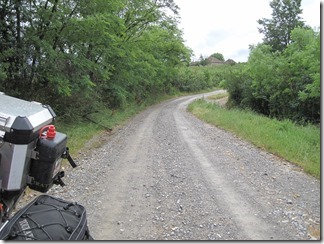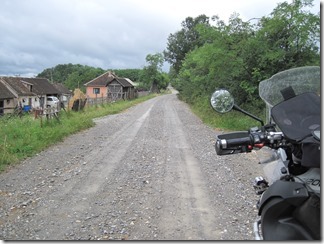 I was also driving through some national parks, like this: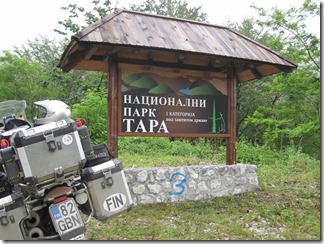 Very nice roads, different kind of ones that I had got used on this trip so far (videos to follow from this).
Rain was a bit on and off –mode, there were moments when it did not rain and then there were ones when all sky came down at once.
But slowly I was making my way into Montenegro and small village called Kolasin.
Border between Serbia and Montenegro was easy, just three cars and me there at the same time and I was in Montenegro in no time.
Roads on Montenegro side were really exceptional, too bad that it rained a lot.

I finally made it to Kolasin and found easily my next hotel – or in this came kind of homestay or private accommodation as they advertise. Place was called 'Lidija & Ljubisa Rakocevic', http://www.apartments-rakocevic.me. If in the area, will definitely stay here again.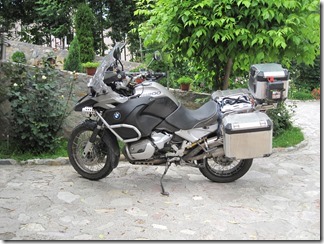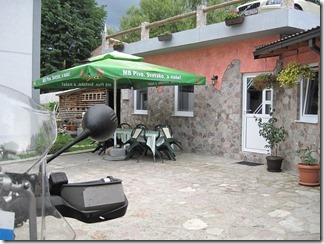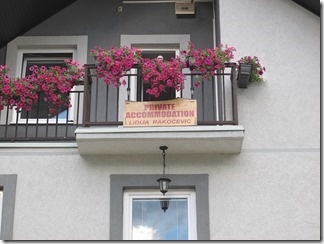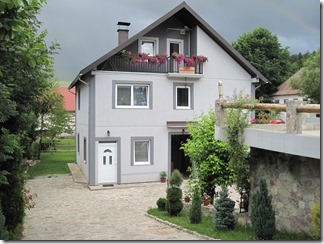 Very clean and well maintained property and friendly staff.
Went also to this very funny old looking place for dinner, food was good and price was as well.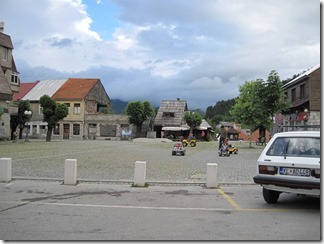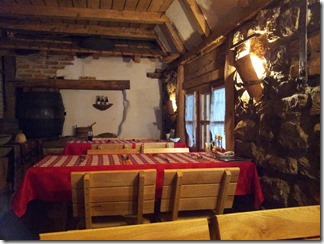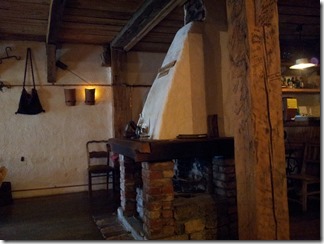 In Kolasin there is some strange looking buildings, like this one: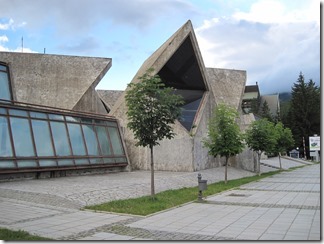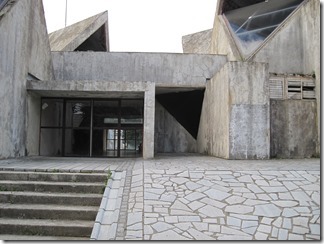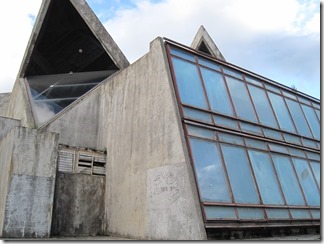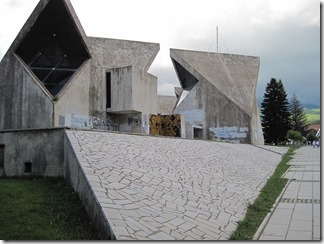 This is in quite a bad shape and if I got it right this is some sort of monument to honor some war memories. Kolasin is famous on being center of some of these activities in the past.
After dinner I was done again, ready for waiting next day.
This days driving was 460 km in 9 hours, so not that long after all.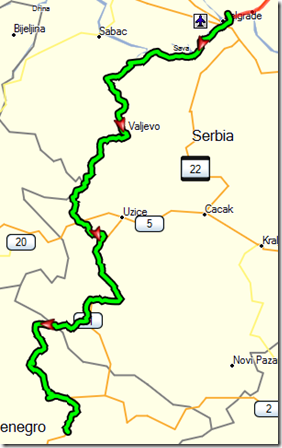 Total for the trip is now 4082 km.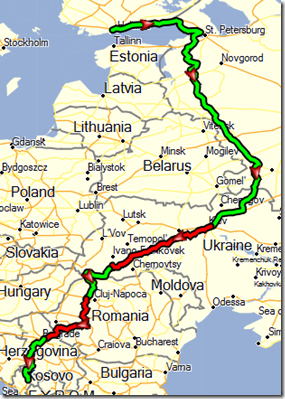 Slowly starting to turn south again!
I need to get into better connection, will then post the videos from this day as well!