This was an early morning for me, weather forecast was promising some 39 degrees for this day so better to take it early in order to be able to drive at least some hours in better temperatures.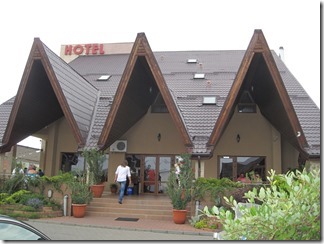 Other bikers were also starting to pack their bikes at the same time, they had the same idea of leaving a bit earlier.
For this day I had two special routes planned, one would start almost immediately after leaving and going over some mountain area. And it was great (remember to edit the video from the route in here).
It was taking me through nice little forest roads, villages, rivers and lakes. Very beautiful indeed.
After this there was some transit period to the next special route which I knew already in advance that it was going to be a tough one. Route was not fully in the Garmin map, but was in Open Street Map version and in there it was also marked as very little road.
As it turned out, I was not able to ride this through. In the very beginning of this route there was a gravel road which was really badly eaten by the water and once I got stuck and got out from it after hard struggle I decided to call it a day and just drive directly to the next hotel in Belgrad. Need to start thinking more where to take my GSA as it is a heavy bike to drive with all the luggage on it…
This is where I decided to turn back
Border between Romania and Serbia was fast and easy, nothing special and I was in Serbia in no time.
In Belgrad I noticed lots of water in areas where it should not be, I guess the rains have not really ended in here and floods were everywhere.
Hotel Elegance in Belgrad was a bit shocking experience: Once I handed over the passport to the receptionist, first question was that 'do I want to park my bike in the garage?'. Next was that here is the info for the Wifi, do I need help with luggage and then she started escorting me to the room.
Excellent service! And this was not a 5-star hotel, even on those I have not received such a service.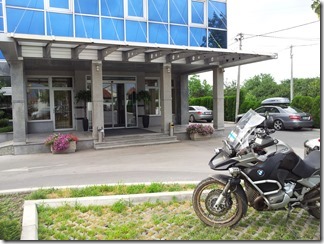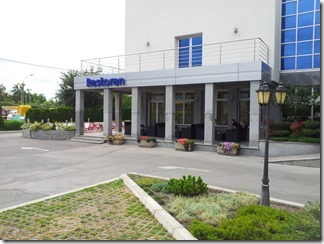 After this I just got dinner and pretty soon I was ready for sleeping.
Todays driving was 600 km in 11 hours. Quite a long day.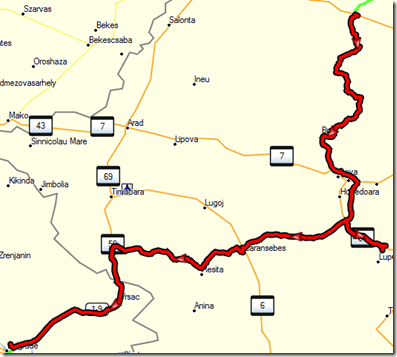 Total for the trip is now 3622 km.