Time to start this years summer trip. Wakeup time was 05:00 in the morning and as I has pretty much everything packed I was not in any hurry this time – or so I though.
Just as I was about to leave and put my luggage into my motorbike, I could not find the key for it! Then I remembered that last night I was putting some stuff to the bike and I had probably left the key into my trousers pocket. And Anne just turned on the washing machine with my trousers in there. But after 10 minutes waiting to get all the water out and door opened, key was found and this time it was clean as well.
So after this incident, bike finally packed and ready to go.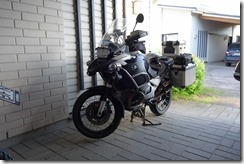 Couple of other bikes boarding this 07:30 morning ferry as well, some going to Italy, some not that far away.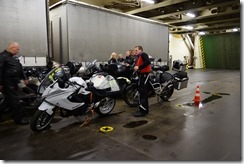 Ferry left few minutes earlier than schedule and so it reached Tallinn few minutes earlier as well. I was well before 10:30 already driving out from Tallinn and heading towards smaller roads. But before getting into those, my bike turned 110tkm to the meter.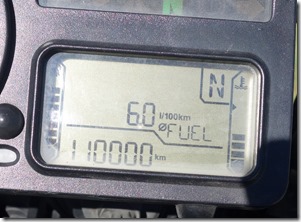 Pretty after this my planned route changed into gravel roads, at first it was quite bad, lots of loose gravel but as I selected big mountain on my ESA settings, everything was fine again. Road could not have been any better.
Had two stops on the way to drink, once by the road stop and once I just drank when waiting train to pass.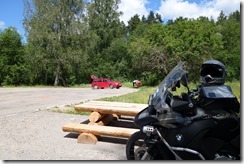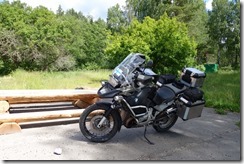 At one point road turned into this and I decided to take a detour as there was no way of knowing how far this would continue. There was some roadwork but trucks and other cars were just driving through this.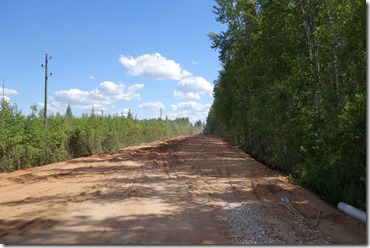 After going around this piece, road was all good gravel and asphalt again.
I arrived to the hotel in Daugavpils at 18:00, there was receptionist already waiting outside and once I got in she had all the paperwork done and all I needed to do was to sign it and pay for the room.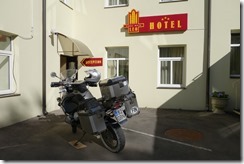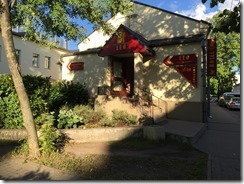 Got bike parked nicely behind the gates and under video surveillance so should be ok for a night in here.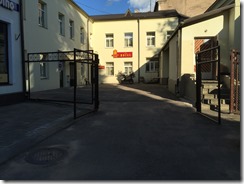 Did a city tour to find something to eat and day was done. Had quite a hard day, lots of km to drive and I was eating quite a lot of dust during the day.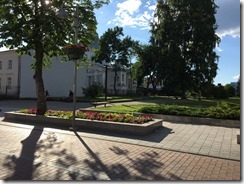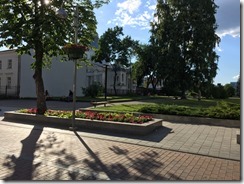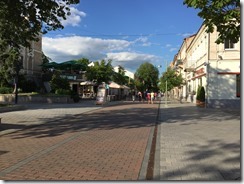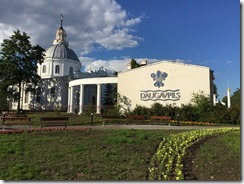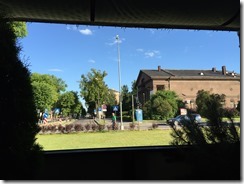 Today's driving was 574 km in 9 hours. All in all, it took 12 hours to arrive into Daugavpils after I left from home.