Just another lazy morning, decided to take it a bit easier after two long riding days.
Met Sergey and Victoria briefly after 09:00 and I finally left from Vik-Jan at 11:00. My bike was nicely parked behind the gates together with all firewood.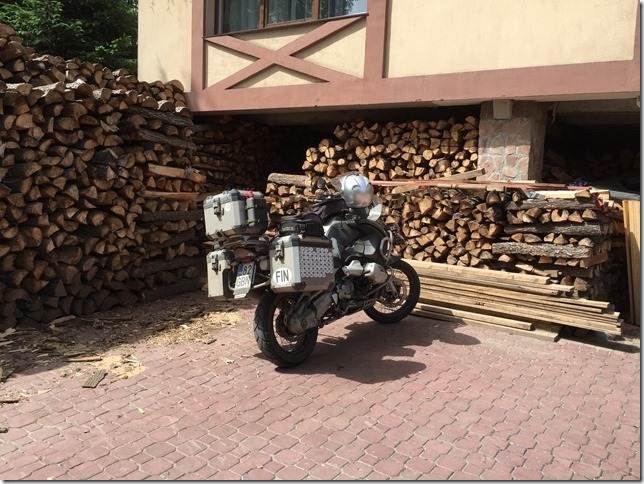 First half of the road was again in quite bad shape most of the way, but then started newly build highway. First and only stop was to get something to drink as weather for again getting hotter, over 30 degrees already on the way.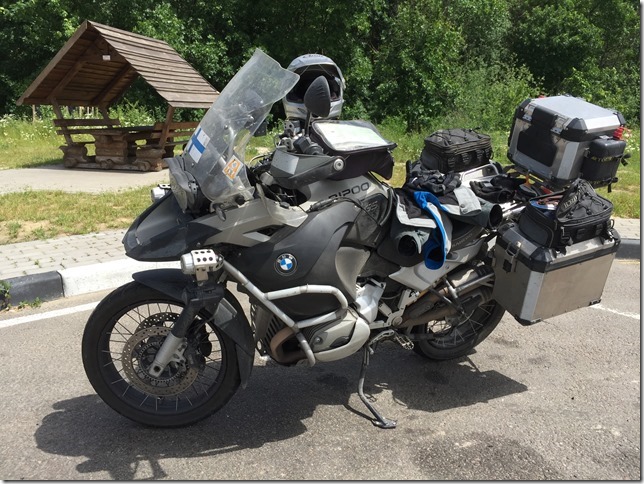 Last 5 km in Kiev was a slow one again due to road construction work and traffic jams, but eventually I got into the hotel Oberig and got bike parked behind the gates in hotels parking place. Not sure if this was also for guests, but hotel guard let me nicely in after finding the door bell to get him to open the gate.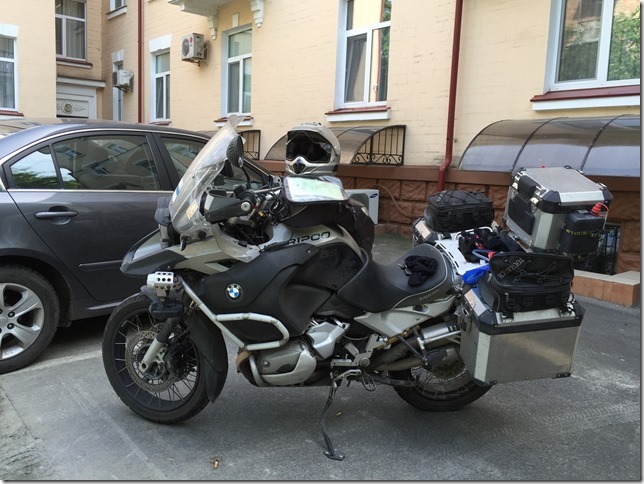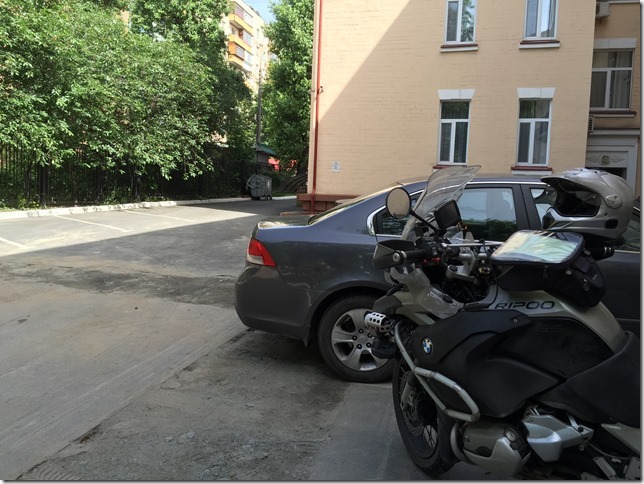 Hotel Oberig is quite nice clean and modern hotel, had a basic single room not facing the main road so traffic noise was not coming that much into the room.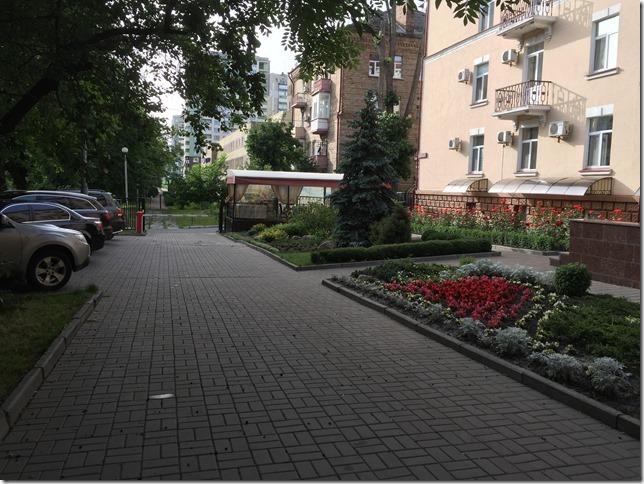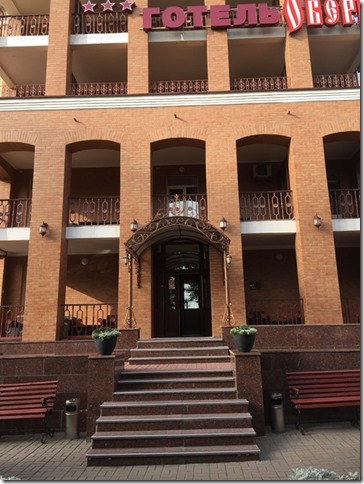 While having an evening walk around the area found this nice little thing on how to warn others that there are holes in the roads. This might be also good to get fixed and not just put an car tire into it…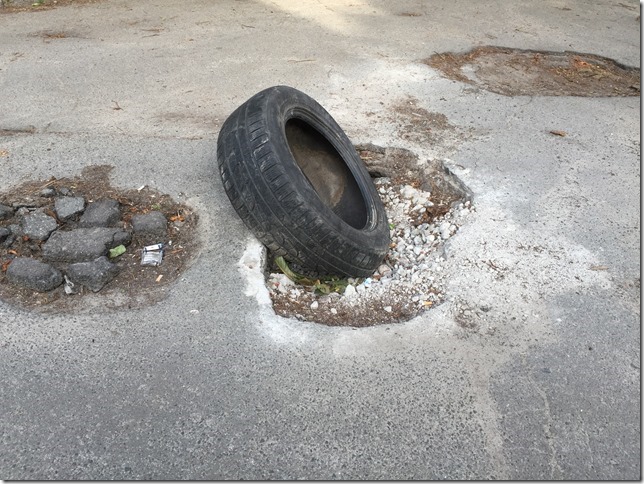 Rest of the evening went by having a small dinner with lots of issues with language. All menu's were in Ukraine so needed to use a lot translator on my phone to get some food. I'm using Microsoft Translator app on my iPhone and have downloaded all needed languages into offline mode and it seems to work pretty well.
Ukrainian roads are quite hard when riding faster, during the evening I can still feel some new muscles on my body letting me know that they are there. Hopefully tomorrow morning will be a bit better and I get used to this riding mode again. This is excellent practice for the part in Mongolia.
This day was only 328 km in 5 hours.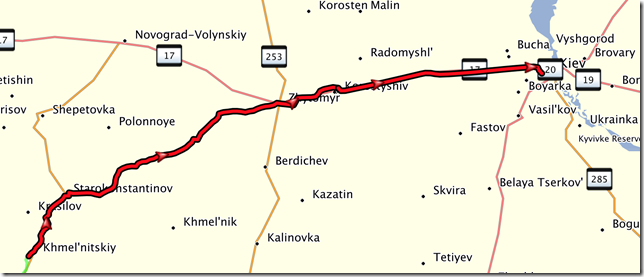 Total for the trip is now 7217 km.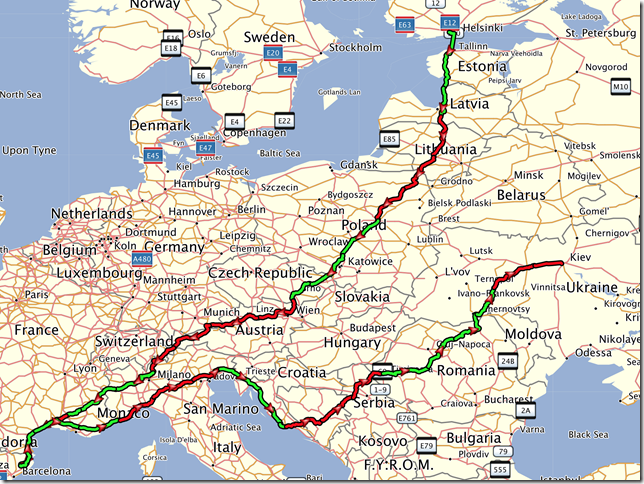 For tomorrow I need to still head a bit north to get around the conflict areas and into Russia to meet Petteri over there.