Tried to have breakfast at 07:00, but took a bit longer before they were ready with it. But eventually got that and it was the best one on this trip, had pretty much everything in it.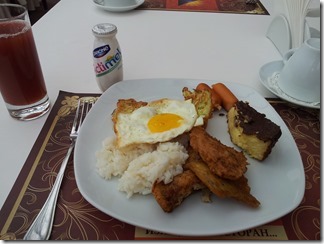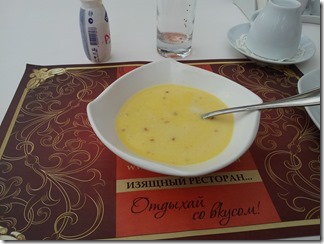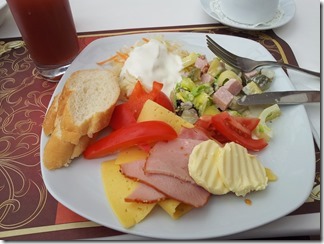 So yes, not much need real food for rest of the day with this!
For rest of the day had last bits of Crimea to be seen and first target was an old military airfield that was just nearby.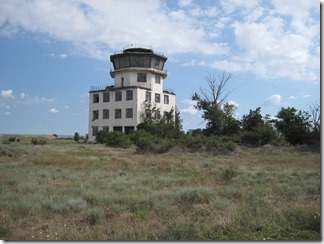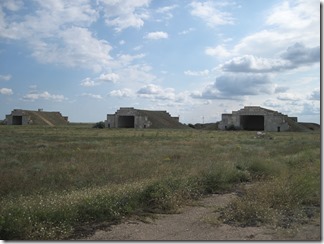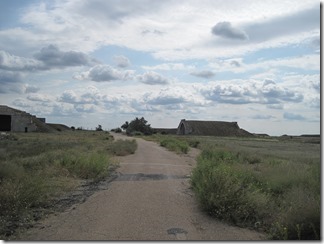 Not much left from it, runways were growing something so could not even try how fast my GSA would go

.
Also met two Ukrainian bikers who had been spending weekend in some beach. If I got it correct they were actually heading on the same direction as I but they were on much smaller bikes.
Rest of the day was just enjoying scenery before moving into bigger roads. Had one break to drink and second one was at the hotel.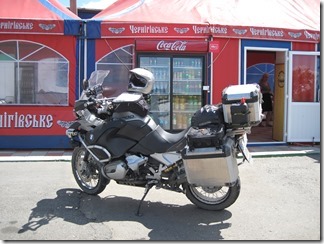 Hotel Atrium in Melitopol I had reserved in advance was excellent choice. Got my GSA parked behind the locked gates just under my window.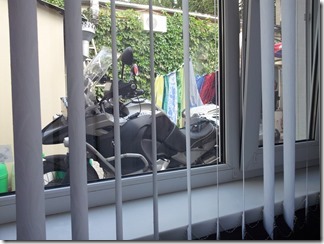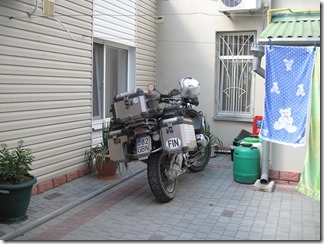 City itself was also a quiet one. Had some issues on getting some dinner as nobody talked any English in nearby restaurants so I ended up getting some bread and pizza slice from local market and eating those in the hotel room…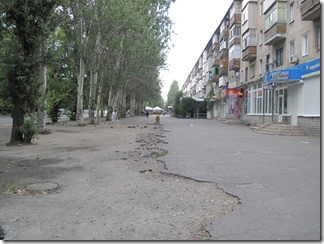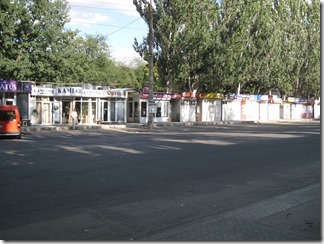 Total for the day was *only*427* kilometers in just 6 hours. I had some miscalculation on what kind of roads were ahead. Used the extra time just to inspect the bike, tires have had some big punctures but they were still keeping all the air in.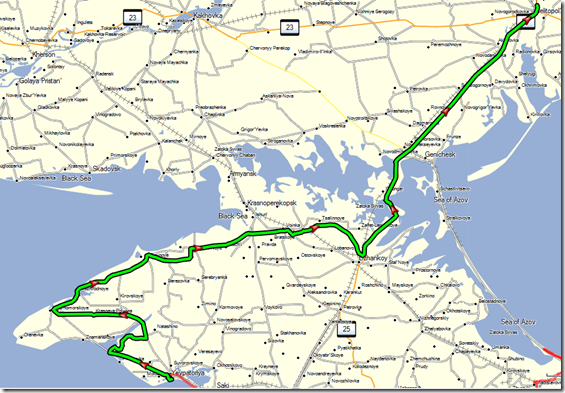 Total for the trip is now 9889 kilometers.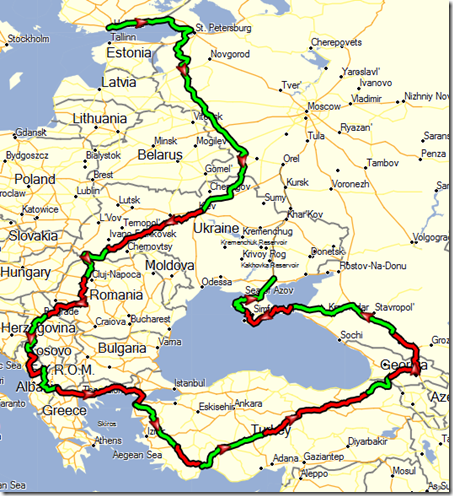 Crimea is definitely a place for another visit. Nice place, just needs more time than just these 1½ days I had reserved for it.