For this day we had an early morning due to border crossing from Morocco to Ceuta. By 06:30 we were checking if there is any breakfast which was a bit missing…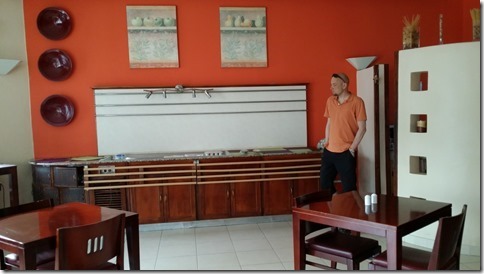 Pool area was all empty at these hours.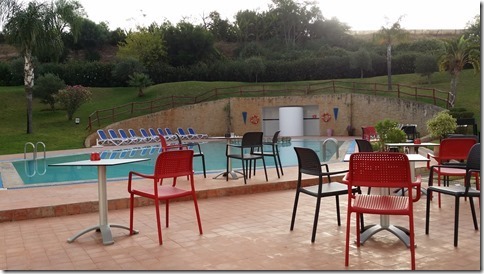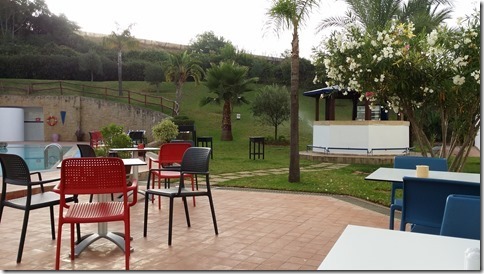 But after waiting few minutes it started to arrive and we got some juice, coffee, bread and yoghurt.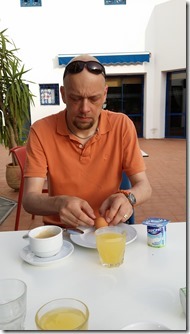 One other guest was having breakfast with us, obviously all locals were still enjoying Ramadan.
At 07:30 we were On The Road again driving towards Ceuta. Had couple of breaks on the way to drink and spend our last Morocco money into fuel.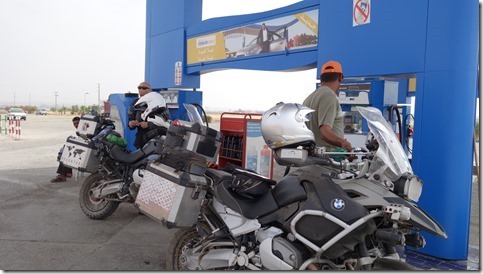 This stop was on the crossing I took two years ago on my first day in Morocco: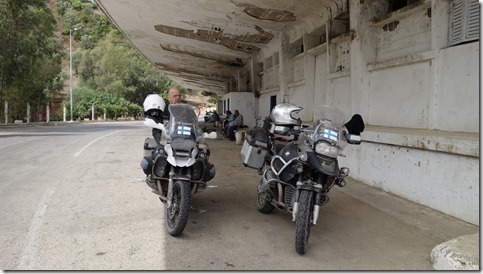 Just in case decided to take the paid toll road as well, that would save minimum 15 minutes compared to slower coastal road.
On the border it was pretty obvious that it would take a while before we could get through so it was good that we took our time. And we would loose two hours as well when entering Ceuta due to to time difference.
Eventually it took less than an hour to pass through to border, almost felt like home when on Spanish side of the border again!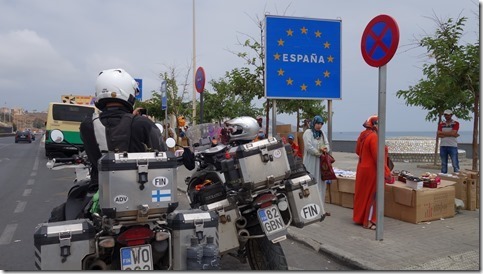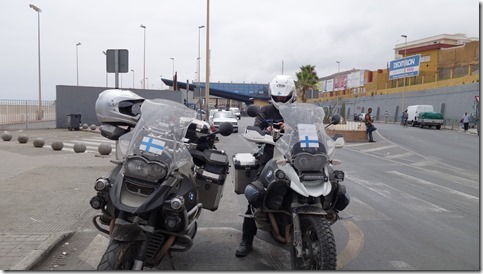 Next was to fill tanks with cheap fuel.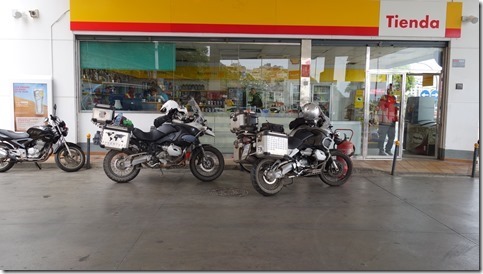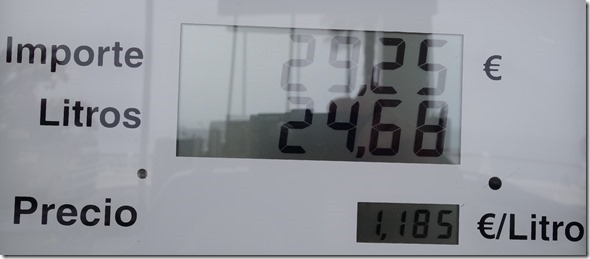 At the harbor we got tickets just before the gates and started waiting for boarding.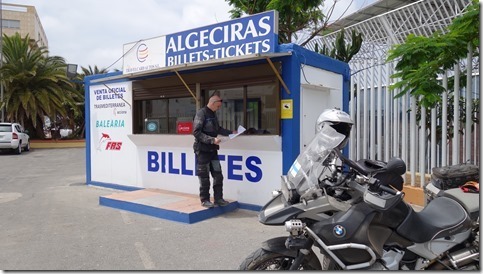 Same people were again waiting for us to tie down the bikes as when we came, I decided to tie my own bike.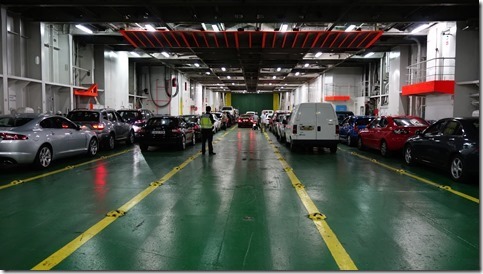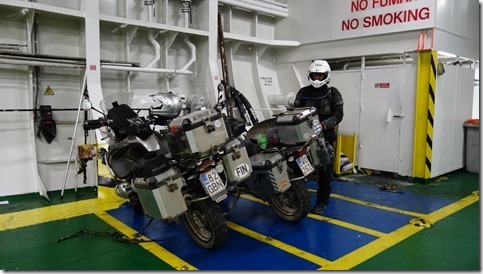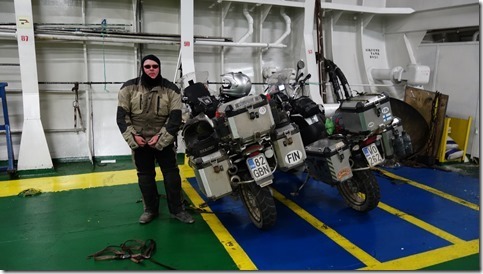 After some 1½ hours we finally arrived to Algericas and we started to drive towards Fuengirola. I had decided to take a two nights stop there to get my clothes washed and to rest a bit before continuing forwards, Janne was still planning to leave next morning.
This time we took the slower coast road and we arrived just after 19:00 and checked into Hotel Las Rampas which was just around the corner from Hostal Cuevas we stayed with Anne. This hotel was a bit expensive (142€ for two nights) but divided by two not that much anymore.
Once I got my clothes washed was time to get something to eat – and drink.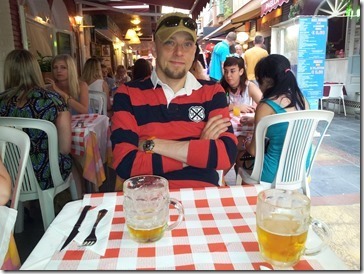 Pizza and a steak: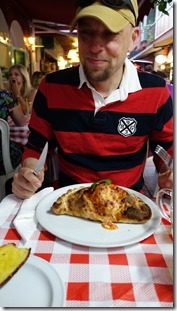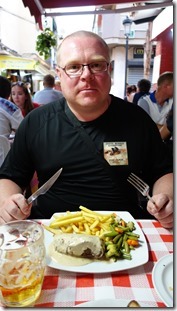 And once again, day was done.
This day was 432 km in 10 hours.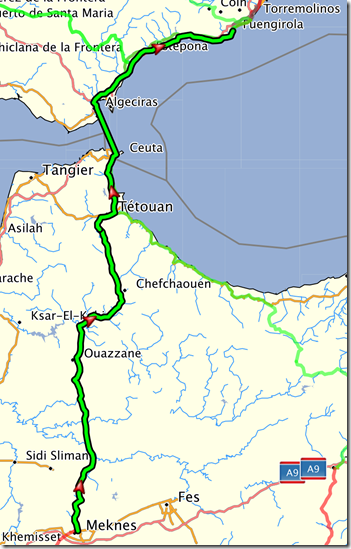 Total for the trip is now 8621 km.