Had a small breakfast as I had reserved a ferry ticket with an entry to Business Lounge where I would get proper lunch. This has become a tradition, my last treat before getting back home after these holiday trips.
By 08:00 I was on the road and heading towards Tallinn. Did not stop even once on the way, just drove the 317 km to the harbor with a small detour to get some drinks.
I got well on time to the ferry, few other bikes were there as well, coming from an weekend biker meeting in Estonia.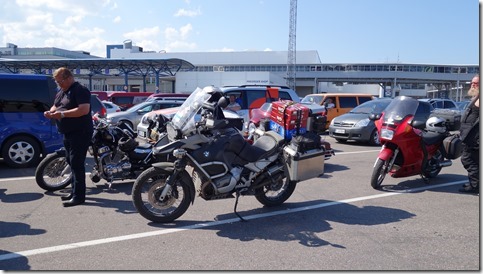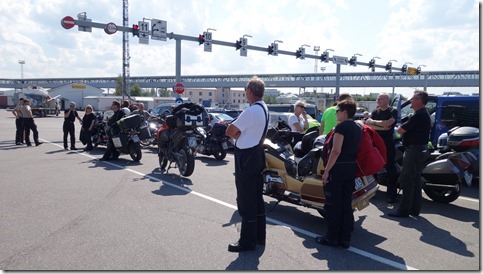 Before ferry took off, I was already sitting in lounge and created my own working and eating place there for the next two hours. I was there almost on my own as it was Sunday afternoon, not many businessmen going into Finland these hours.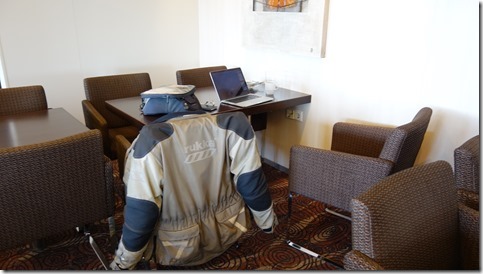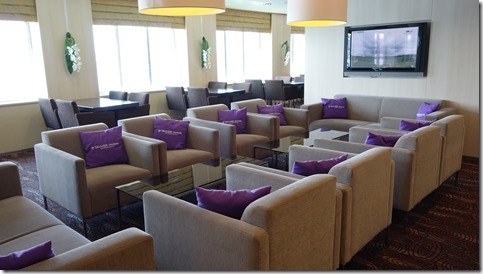 Had an excellent lunch in my own piece, coffee and dessert and all.
After two hours ferry was in Finland and it was time to drive back home.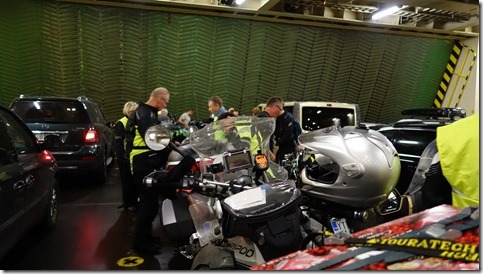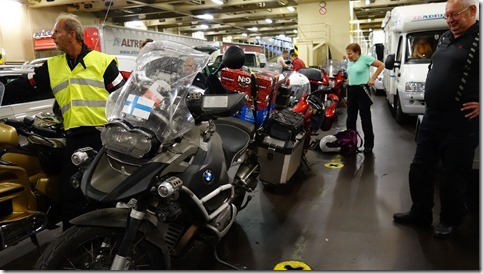 From the harbor in Helsinki I had only 23 km to home which was basically nothing. And when getting home, our dogs just went crazy when they saw me.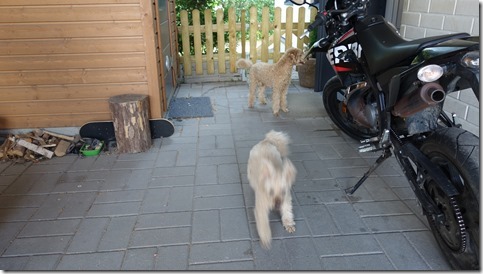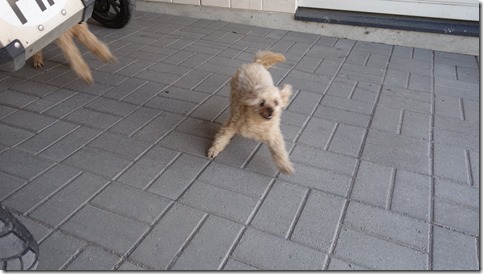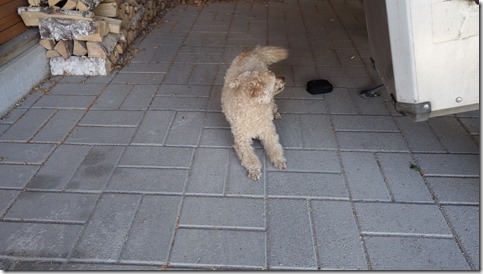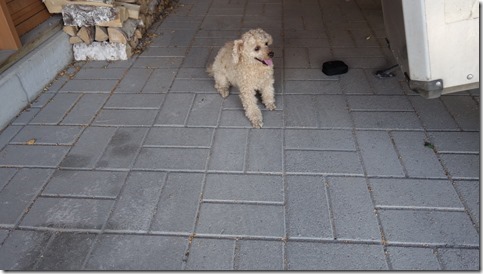 And the usual home coming picture.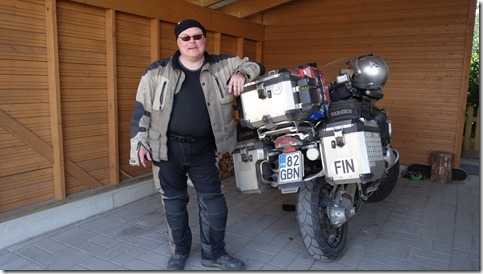 This day was 340 km driving + ferry trip which all in all took a bit over 8 hours before I was home again.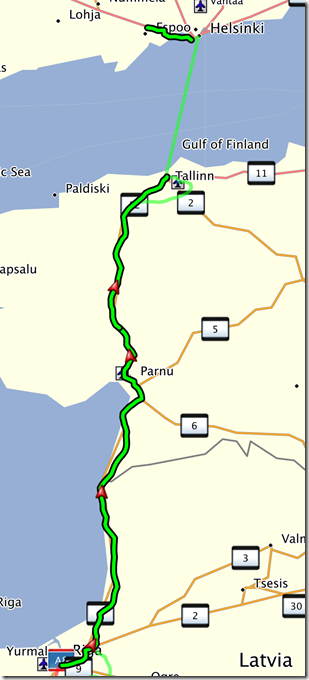 This holiday trip was total 13565 km driving.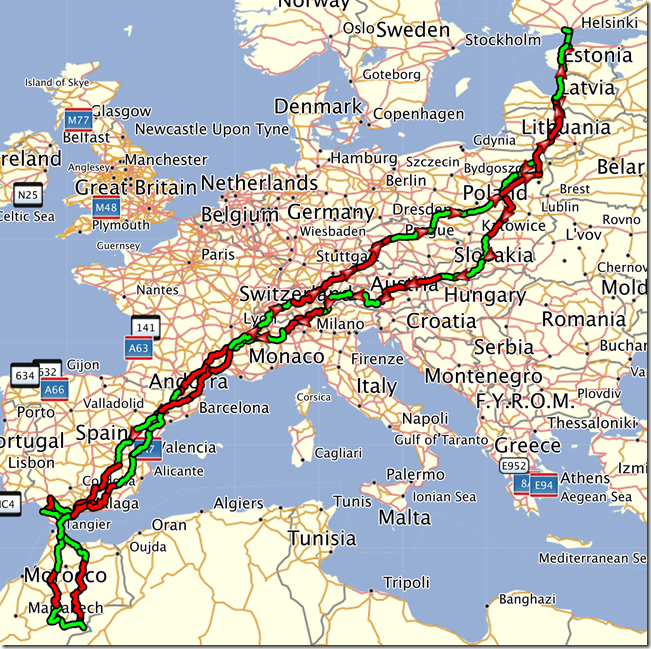 All what was left for today was to get most of the stuff out from bike and then to the sauna! Safe and sound back home, trip done!