Got everything packed on the previous day – finally – and was just waiting for the morning to see how early I would wake up. At 04:14 I was already up and planning for the coming day. I was not able to book a morning ferry, both of them were already booked so I needed to take 13:30 ferry from Helsinki to Tallinn.
Not too bad, I got some time to rethink how to pack everything and it was really needed as well.
And I got also something to eat before leaving from home.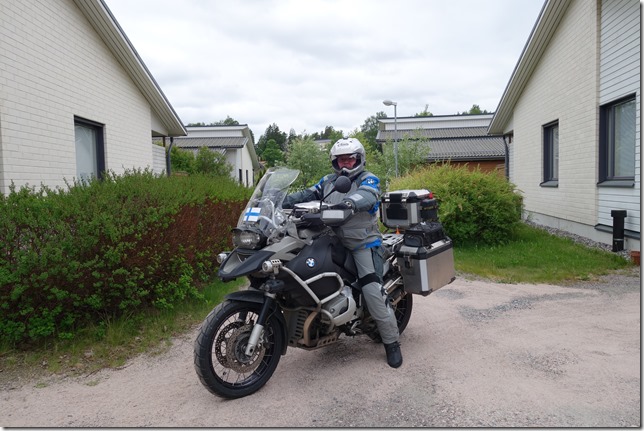 By noon I was ready and started driving towards ferry. Some Spanish bikers were all that there were besides me and those guys were fully packed!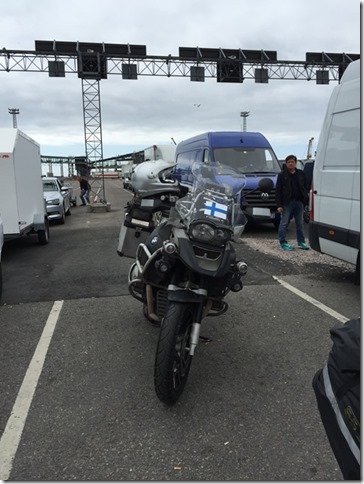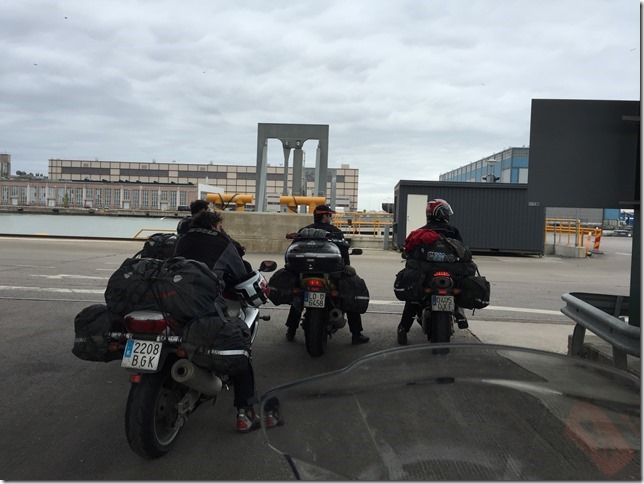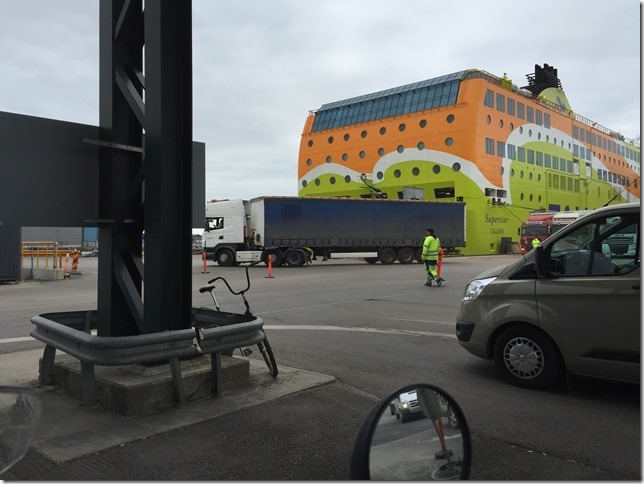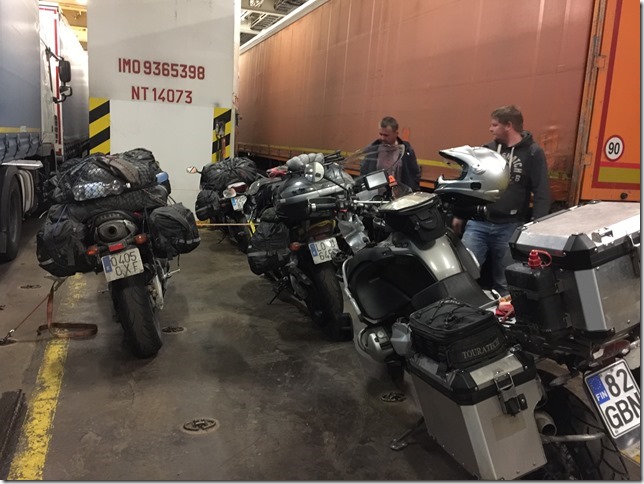 Eventually got into Tallinn as well and this time it did not take an hour to get out from the ferry!
Drove fast to the place were I had lost SPOT during last weekend with my KTM. I had looked the place carefully from the helmet camera video and I managed to drive directly to the place where it dropped and there it was!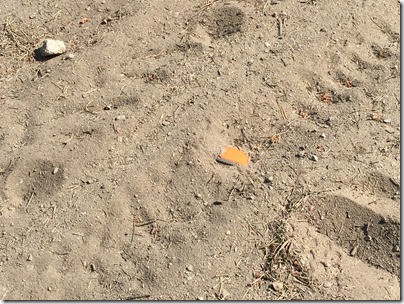 Probably I was the one that drove over it, somebody else had been there as well, but did not bother to see what that was! Device still fully functional, no harm done for it. Now I have two of these with me…
After finding SPOT was just  a boring ride to first place to sleep.
Took one stop to drink as it was quite hot, 26 degrees even when I came to the motel Brencis.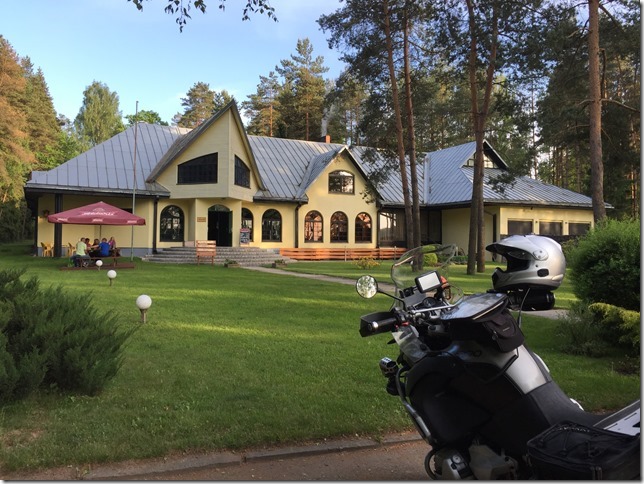 Had to take my cooking equipment out as kitchen was already closed, so some soap for dinner and coffee as a dessert. Hopefully breakfast is there in the morning!
I have been in this motel before, very cheap, not fancy but clean place and price is extremely good: 20 euros per night including breakfast + 3 euros for the garage for motorbike.
This day was some 454 km total.