This day was all about transit back to Finland. I had set the target to drive to Warsaw on this day and as there was too many kilometers my choice of road was autobahn.
Yesterday was a working day again, had a customer visit in the area and did also some other stuff. But now I was riding again.
So by 7:30 I had my breakfast, checked out from the Hotel garni Käferstein and back on the road again. This hotel was actually very nice place, not much services around it but hotel staff was very friendly and keen on keeping guests happy. Will for sure visit there again when in the area.
I had two stops on the way, both of them to refuel the bike.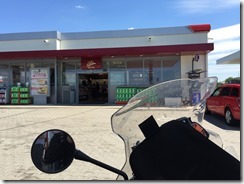 While driving I _remembered_ that I do have a steering damper in my bike so decided to put all the adjustments to the maximum and see how that affects driving. And it did – a lot. Now I was able to drive 140km/h, but anything above that would make bike very unstable again.
On the way temperature started raising as well, on second stop needed to take gore-tex out from my jacket. When arriving into Warsaw temperature was already 34 degrees. Last 10 kilometers took a while and I did sweat a lot…
But finally made it to the hotel where I have been staying many times, including this trip already once. Got bike parked in front of the hotel again, just outside of reception window.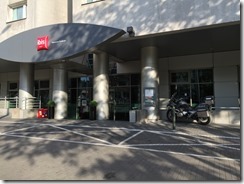 When arriving to Warsaw I already got a call from USA, so rest of the day was working mode again. At some point I did manage to sneak out for a dinner and a walk.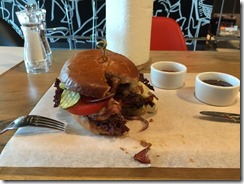 This day was 957 km and 9 hours. Route was partly same as I took already and from now on it will be exactly the same.

Total for the trip is now 5305 km.