This day was going to be a long one, so breakfast at 06:30 and right after 07:00 I was on the road again.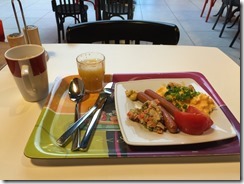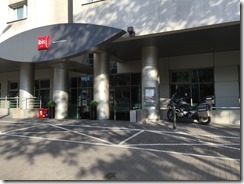 Day was going to be a long one as I was bit trying to get to the earlier ferry and back home by tonight. That's why I did not book any place for the evening, but just decided to see how far I would make it.
Had only two stops on the way, one for fuel and other just to put more clothes. It was not that cold, but really heavy side wing and every time truck passed whole bike was shaking quite heavily.
After riding some 8 hours it started to be clear that I would not make it to the ferry on time so decided to head towards Pärnu and Aleksandri Pub for the night. Had been there before as well, so known place.
Just before Estonia border there was couple of traffic lights in place as they were fixing the road. Took almost an hour to get through as I needed to stop on all of them for 10-15 minutes. Next time need to take a detour around this area!
Aleksandri Pub had plenty of room left, only two other Finnish bikers and one German couple with car over there.
Had dinner with the Finnish guys and then it was time to sleep again. I was going to leave early again, right after breakfast.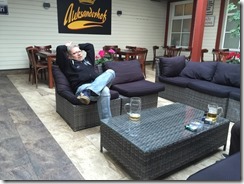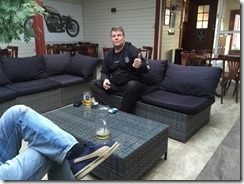 This days driving was 864 km in little less than 11 hours.
Total for the trip is now 6169 km.