Had an lazy morning, woke up early but had breakfast only after 07:00 and then had even lazier startup for the day.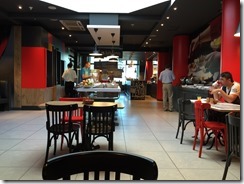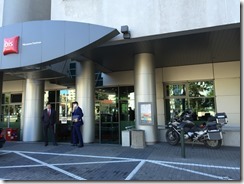 By 09:00 I had packed everything and was On The Road Again.
Getting out from Warsaw is always a bit of an issue, red lights in every crossing. For me it was otherwise good as I was leaving town in the morning, on opposite direction traffic was all jammed.
My route was taking me through all sorts of small towns and villages using small roads. I was really in the mood for relaxing, not passing any other cars (except few which were driving really slowly) and taking it easy.
Had one break on the half way to next destination to drink and eat an apple I took from the breakfast room.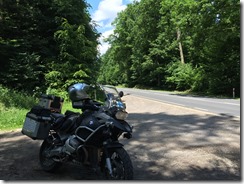 Rest of the day was just more driving and enjoying the scenery. As I was approaching to the end and Tatra mountains road was turning into more interesting one as well with all the ups and downs and curves.
Got my GSA parked nicely right next to the Hotel Saol entrance in Krynica.
At the check-in I noticed a sign for Sauna! After asking for it the man in the reception put the Sauna on after some 45 minutes went back and got into the Sauna! What a great end for the day!
Sauna was in the basement, almost like typical Finnish Sauna but sitting was in three levels and at first it was really hot. After adjusting it a bit it became much better. I can imagine that the Harvia kiuas in there is burning a lot as all the wood around the kiuas was all black. Also, there was no air flowing out from Sauna except through the door. Somebody should go and tell these people how to build Sauna over here.
After Sauna I needed to cool down a bit and then to walk a bit and to find some food.
Also we made a decision that Max will fly over to our destination together with Anne and then ride back to Finland with me. So on the way home I'm not riding alone! Now just need to change the hotel to something that will accommodate three of us there.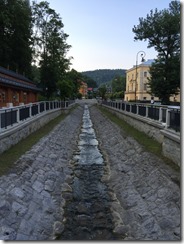 Very nice city this Krynica.
Food time was a bit passed already (or then too early) but in a street type of restaurant right next to my hotel I managed to get a decent dinner at very low price.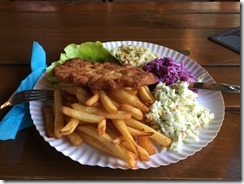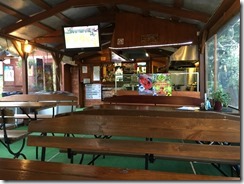 This day was 398km in 7 hours.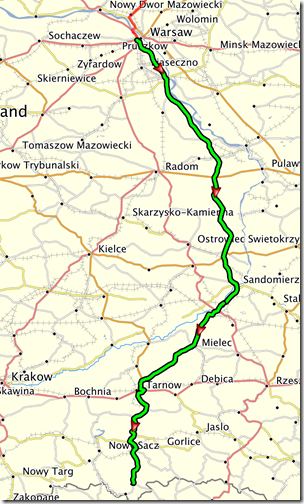 Total for the trip is now 1643 km.