Day started with a small breakfast gathering, there were two groups with bicycles having breakfast at the same. One group was from Germany and other was from Denmark.
After having breakfast quick packing and driving started again.
Shortly after I had left I noticed that route on my navigator was not exactly the one I had planned. It was trying to take me through highways which I try to void, but after manually navigating to smaller roads again I managed to pass those big ones.
Navigator is still a big new to me and it somehow looks like it is still trying to route me through for example toll roads which I have set not to go there. Need to investigate this a bit further on better time.
These small roads took me through lots of villages, forests and other country side, really excellent route again.
Managed to take one break to drink after driving 200 km. Water consumption is getting higher and higher, temperature was now around 34 degrees and I was sweating a lot. It will take few more days to get used to this type of weather.
Just before Slovenian border I took second break to put rest of my Hungarian money into my GSA's tank and what was left over I changed into an ice cream.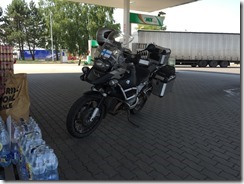 One friend was also calling as he had some clutch issues with his GSA, it had lost all oil from it. We were quite close to each other, they were now in Budapest from where I left this morning and they were coming from Croatia where I was just going to.
Entering Slovenia from Hungary was an easy one as both are in Schengen, on Croatian border I needed to show my passport – once. There was only one border control point, not two as there usually are between two countries. For some reason I had already last night put my passport into my tank bag pocket so I even got that fast out from it.
Croatian ride was quite short and I quickly found my next hotel B&B Garestin in Varaždin. Really nice small hotel again, restaurant downstairs and few rooms upstairs.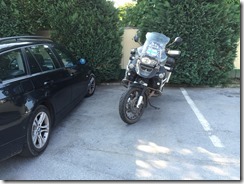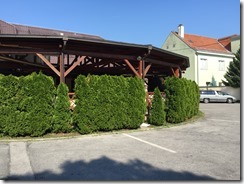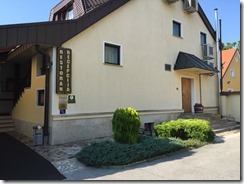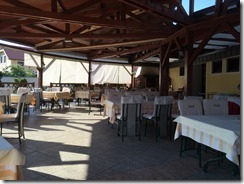 I tried to do a bit of walk around but it was just too hot. Must have been closer to 40 °C in the city.
Dinner was quite simple one, chicken wrapped in bacon and self made pasta to go.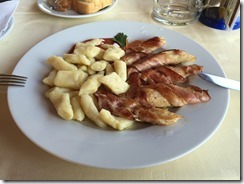 This day was 336 km in 6½ hours.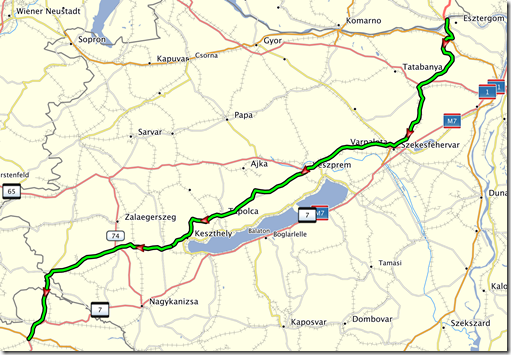 Total for the trip is now 2380 km.