It is starting to happen, later mornings. I woke up early and went down to  take some stuff already into bike and noticed that reception was totally empty at 07:00 and no breakfast waiting. Decided to take it easy and see closer to 08:00 what happens.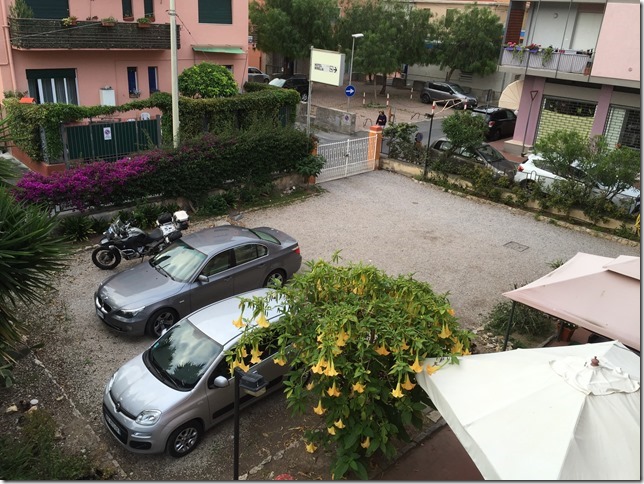 Just before 08:00 things started happening and I eventually got coffee, juice, warm croissant, bread and yoghurt. What more to expect before a riding day!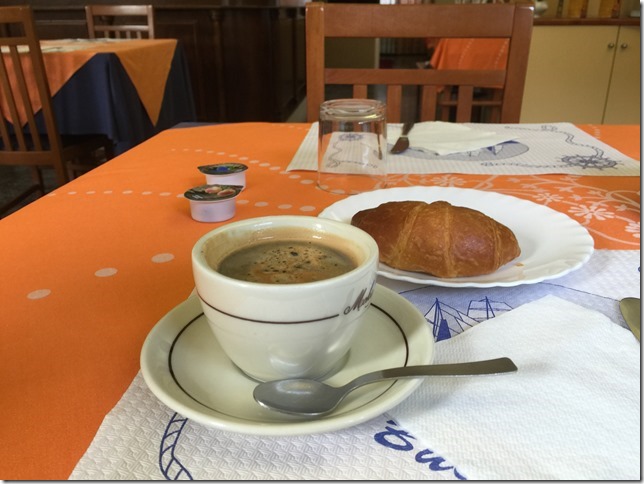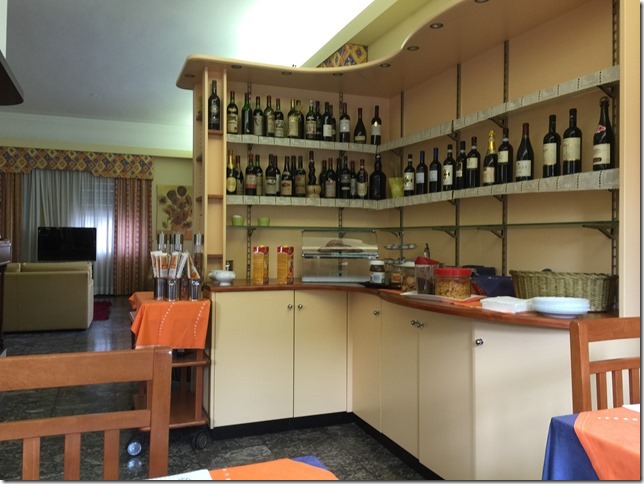 My clothes were not dried at all in the balcony, night had been really cold and humid so all of those wet ones in the backseat of GSA to be dried later on.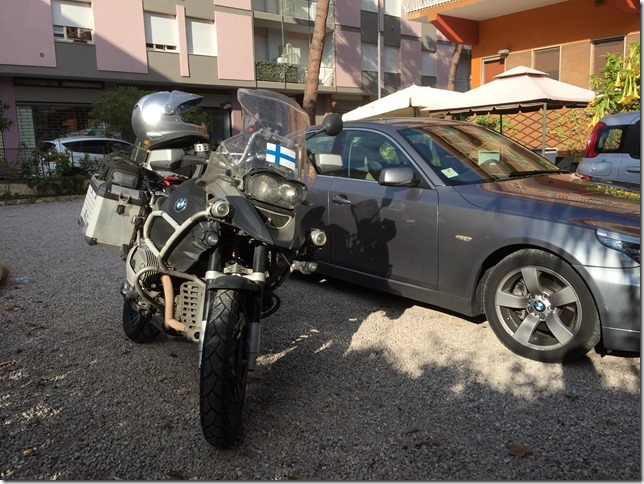 I started driving via the costal road for an hour until I thought that this is seen (=too slow) and skipped into toll road. From Gerona I went into small really enjoyable mountain road towards Piacenza and things started look really nice. Some rain had been on the way and it looked pretty much all the way that it would start raining, but it did not. Weather was just excellent 24 degrees, at the end it was 30 degrees and I started feeling the hot already.
First (and only stop) was to refuel bike and me after 9 hours ride. Riding was so smooth that I would not have stopped even here, but bike was really in a need of fuel.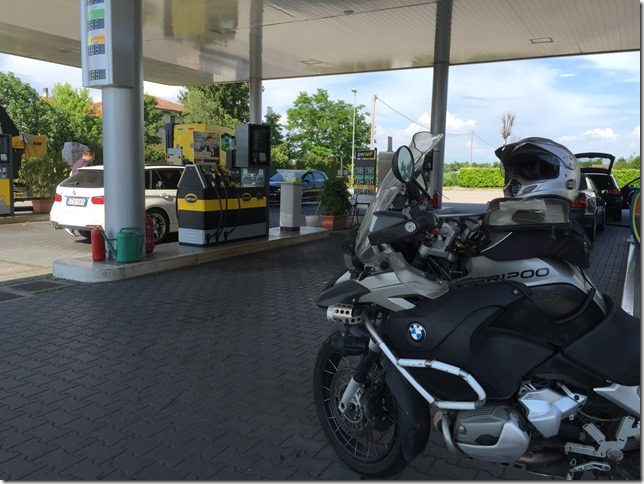 After an 10 hour ride I finally made it to the hotel Sporting in Casarsa Della Delizia. An cheap one but again quite nicely managed and clean. And an working Wi-Fi for a long time! Restaurant downstairs to get some food and a pool behind the building.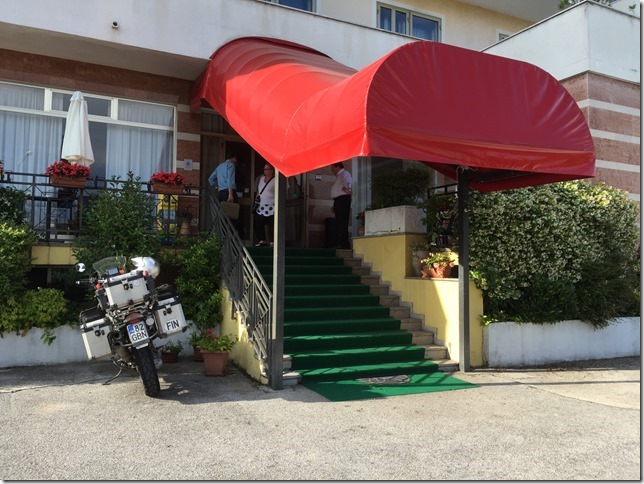 Got my clothes washed again and everything hanging outside, hopefully they are more drier tomorrow morning that this morning.
This day was 602 km in 10 hours.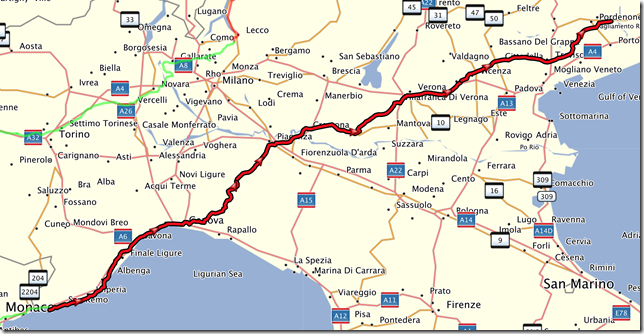 Total for the trip is now 4806 km.