Day started with normal routines, breakfast and packing.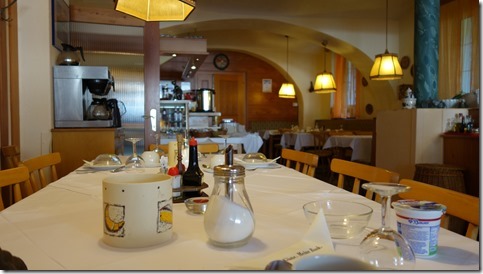 Then was time for Gasthof Hochalmspitze's *mandatory* leaving routine: picture taking.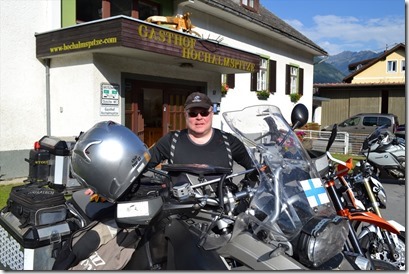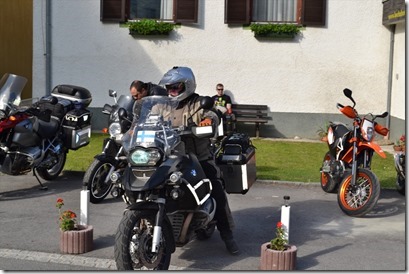 At 8:30 I was on my way again.
Has some bigger passes on the way, Grossglockner, 24EUR toll was on this: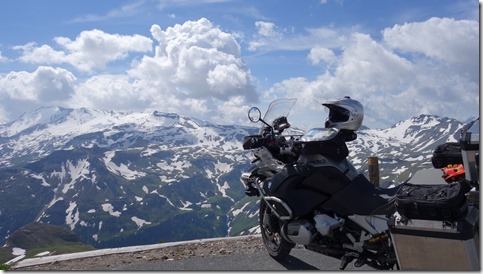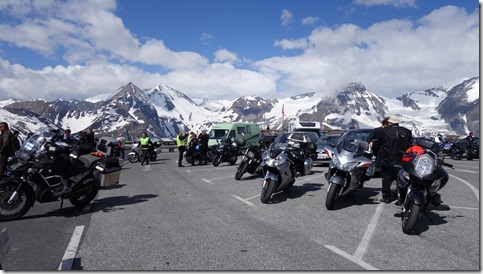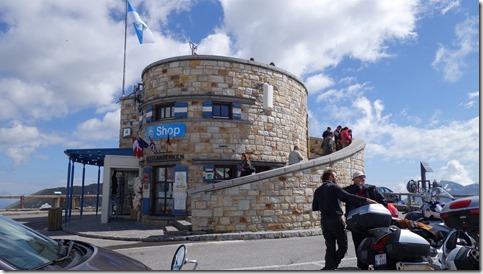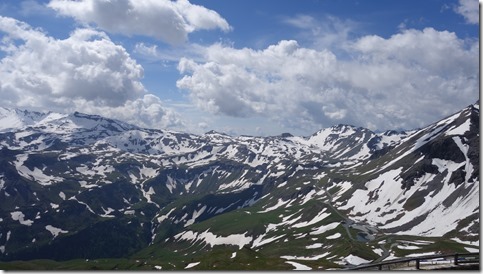 This was a nice big pass, not exactly on my taste but now this is done as well.
On the way I had some smaller ones as well like Gerlos and few others, but mainly just bigger roads just to get me more to the west.
And then there was Stelvio. Many many tight turns until coming up to 2757m, this pass is much more on my taste than any others from this day. On the way up passed one Finnish biker as well, riding two up some bigger touring bike, other than this, no other Finnish bikers seen on the road.
Just before reaching my destination, it started raining. I was only few kilometers away from my hotel so did not even bother to put on any rain suite, decided that I get wet and during the night they will dry.
Hotel Galli in Livigno was again very nice experience, lady from the reception came to show me – in rain – where to park the bike in hotel's garage and then showed me to the room as well. Very nice service.
Few other bikers were in the hotel as well and as I had my dinner – pizza, only food one can eat in Italy as rest of the food is total crap – there came three bikers from Brazil. Obviously they had rented the bikes and were now riding in Europe. And they were freezing as their equipment was not really meant for rain and cold.
Todays mileage was 546 km in 10 hours:

Total for the trip is now 3028 km.