Left Khromtau by 08:00 (time is there 2 hours ahead of Finland).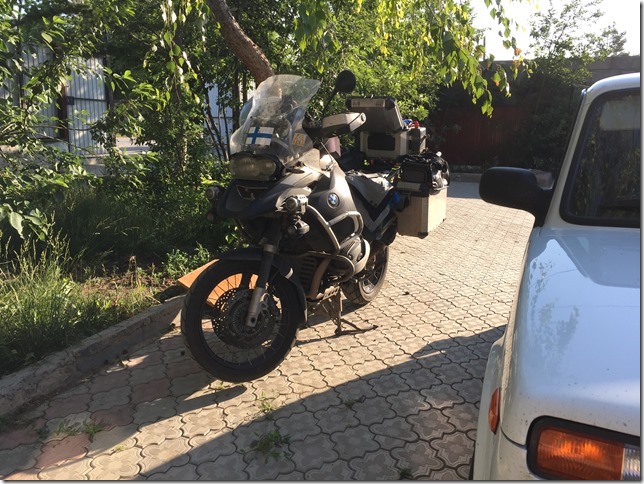 First break to drink was really in the middle of nowhere, cars were rarely coming towards me and landscape was really flat. Road was also quite boring good road, 100km straight, turn and another 100 km straight again. So to speak.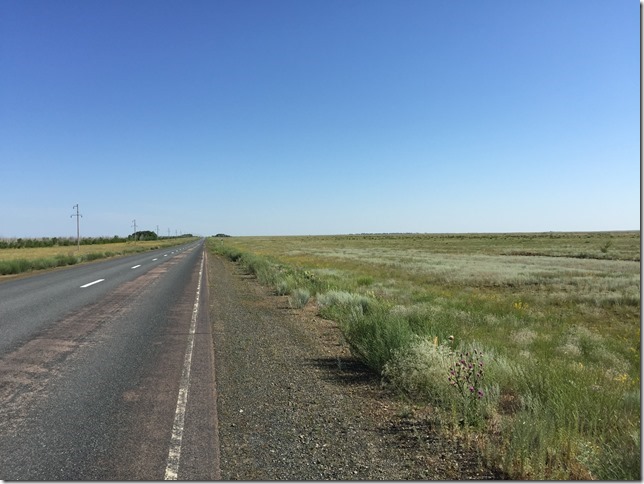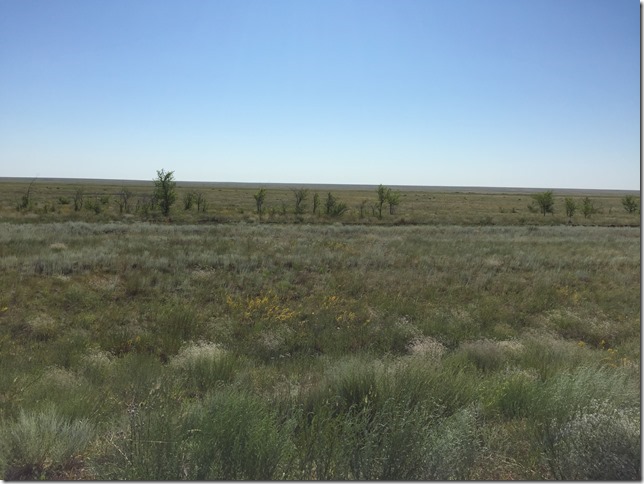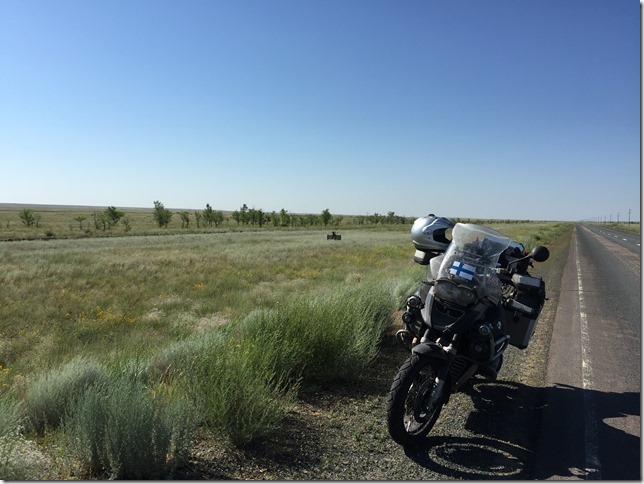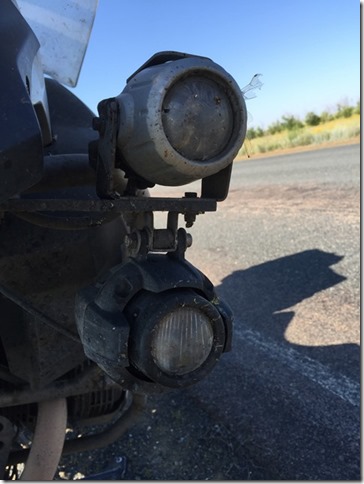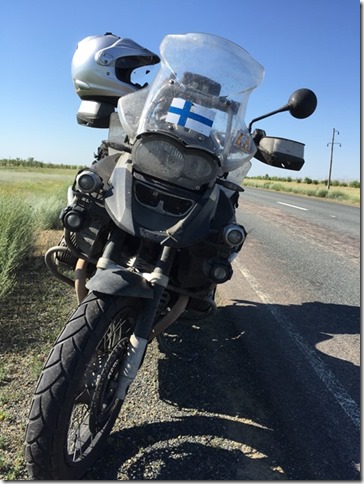 This kind of roads continued today tens of kilometers! Alternative routes circulate on the right and left side on the road.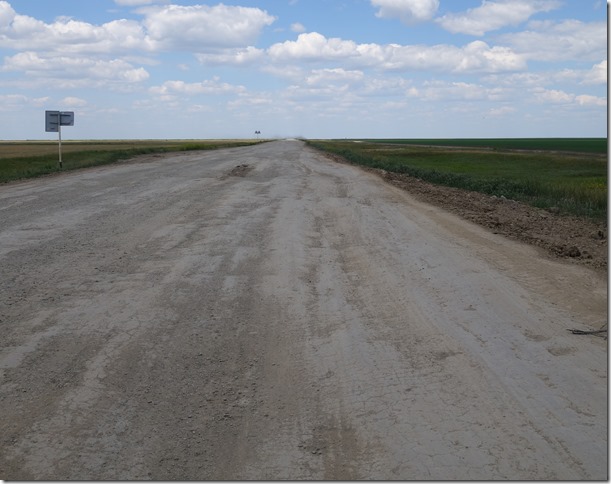 Got some more fuel again as well, no full tank here either.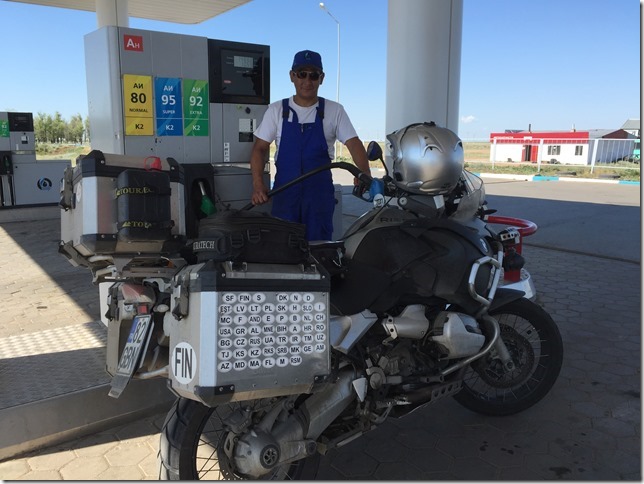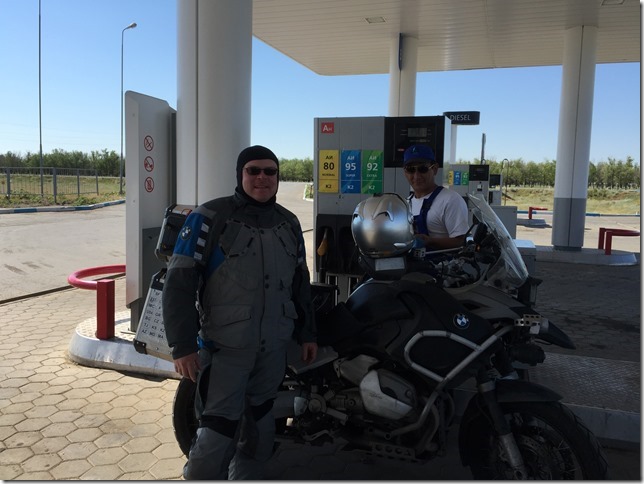 At some point I decided that I would do a break for coffee. I had still my Jetboil functional, but water I bought yesterday was all sparking so not good for coffee.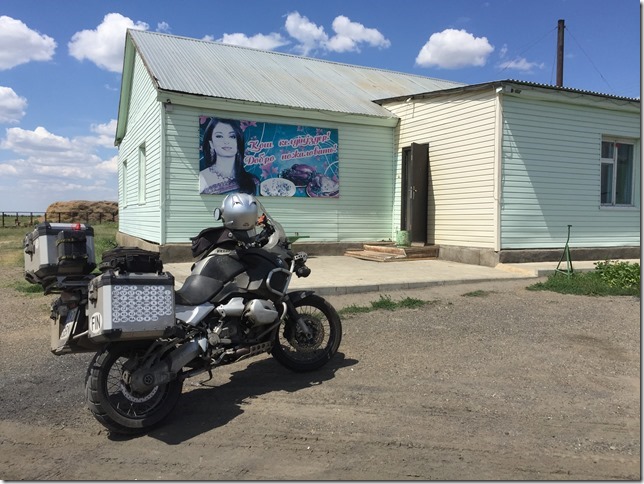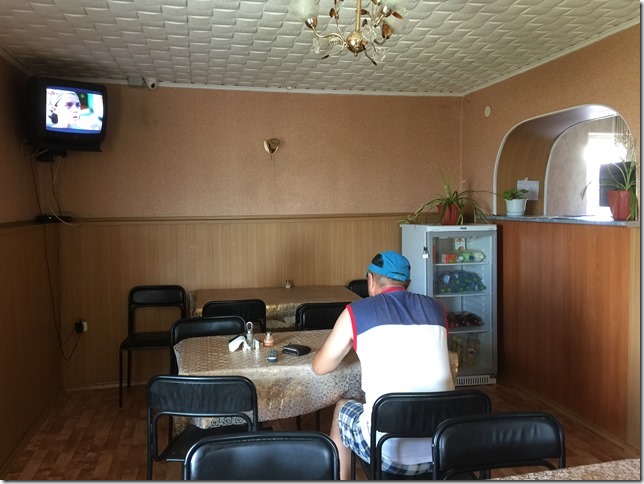 As I was trying to get a break and a coffee this is what I got: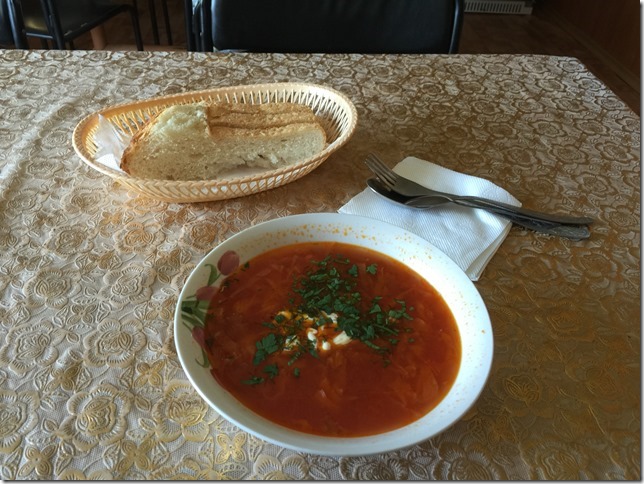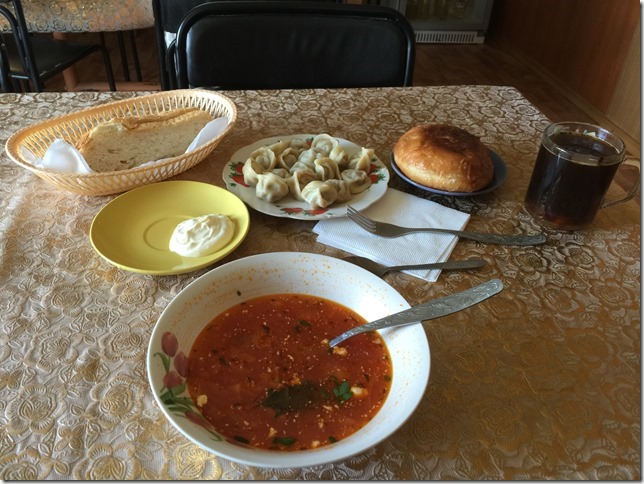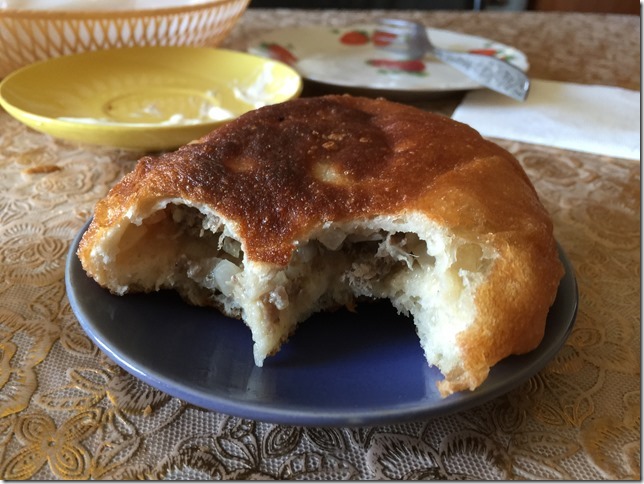 Not bad tasking and very cheap as well, now the only trouble is that I am not used to eating in the middle of the driving day so will this ruin my day now?
At Kostanay I took a break to get some more money as I had no idea how expensive next night might be.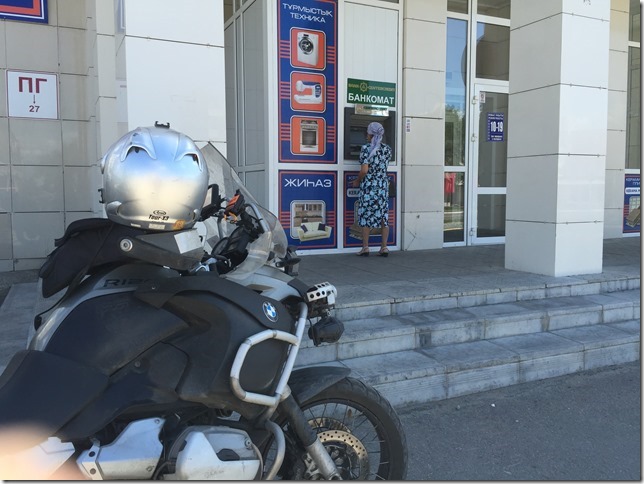 And another break for water exchange.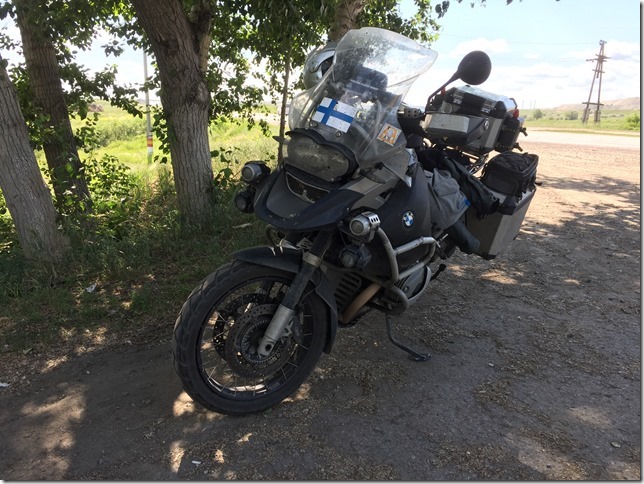 Last stop was for fuel, not all of these were accepting credit card so needed to take extra stop as well.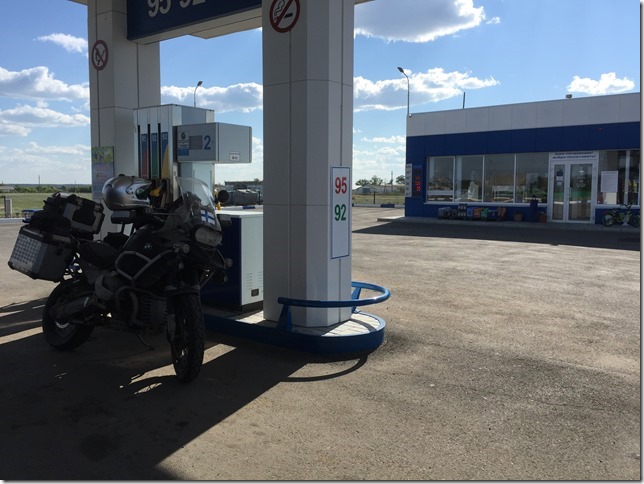 On this stop there was also a big crowd coming out from the car and wanted to take pictures with me and the bike. Wonder where those end up now…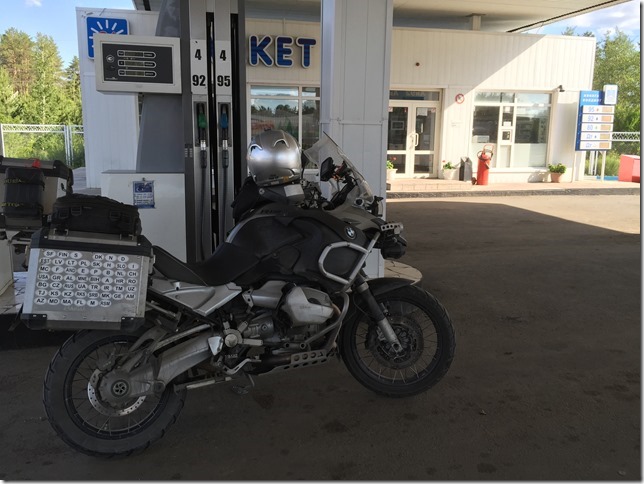 While finding a place for the night I tried 3 placed and 4rd one finally had a space. Room with bed, no toilet or shower which means that tomorrow I will start with dirty clothes. Not much choices, next place would be some 50+ km further and no information if there is a place or not.
Cost for the hotel was 3500 (abou 9 EUR) and was for 12 hours. So I need to leave before 08:30 tomorrow, should not be a problem. Wakeup is at 06:00 (time here is 3 hours ahead of Finland now).
Bad thing with this place was that no internet available and no younger people even there to share through their phone even a moment. I tried that with couple of persons so that I could get my Apple SIM activated here in Kazakhstan and get into internet through that. No luck. Hopefully tomorrow then.
SPOT serves well as a communication device to home, Ok message tells that I have arrived safely to the hotel.
Bike got place in the garage so in that way this was again a good choice.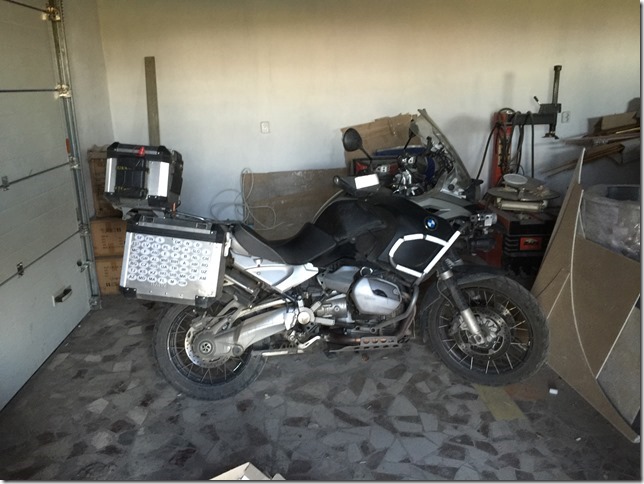 My dinner was smaller than usually as I already ate lunch which I normally don't do. Coffee and a cake served just fine.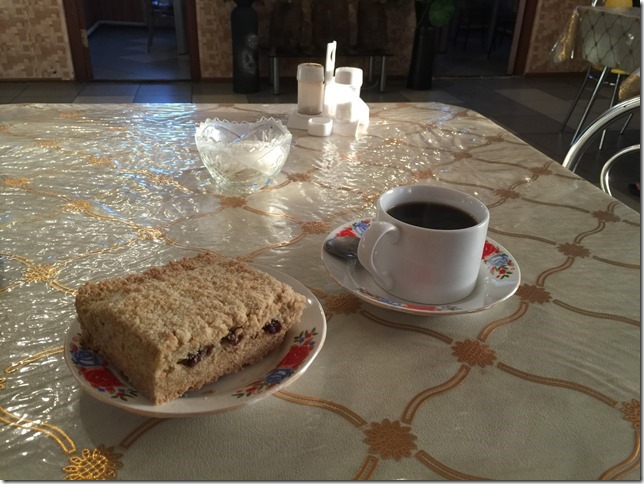 Day's best time was when I finally got to the shower only to find out that there was also Sauna there! It has been such a long time since I last had Sauna so this really made my day! Took it really easy and relaxed there before getting to bed.
This day was 905 km in 11,5 hours.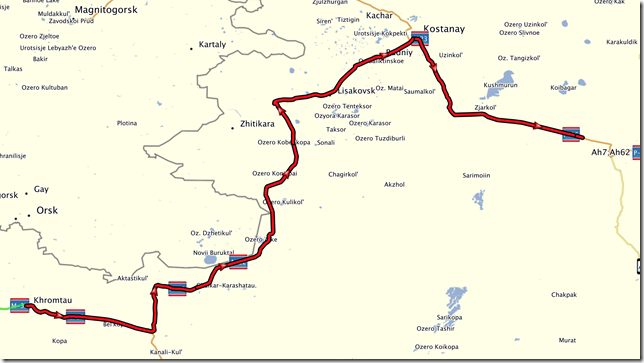 Total for the trip is now 10 409 km.