This time I really needed to wake up early as my checkout time was set to 07:00 due to me only paying for 12hrs at the hotel.
Not a big deal, managed to get two cups of coffee and I was ready to ride again.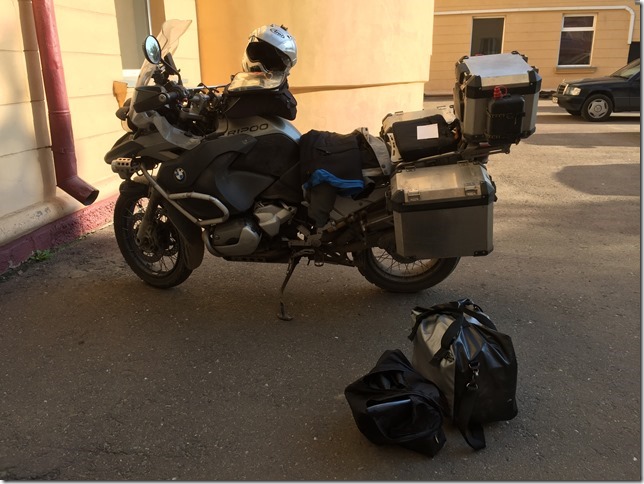 I'm still in growing mode for a beard, let's see how long this will last…
First stop just after few kilometers to spend my last Kazakhstan money on fuel.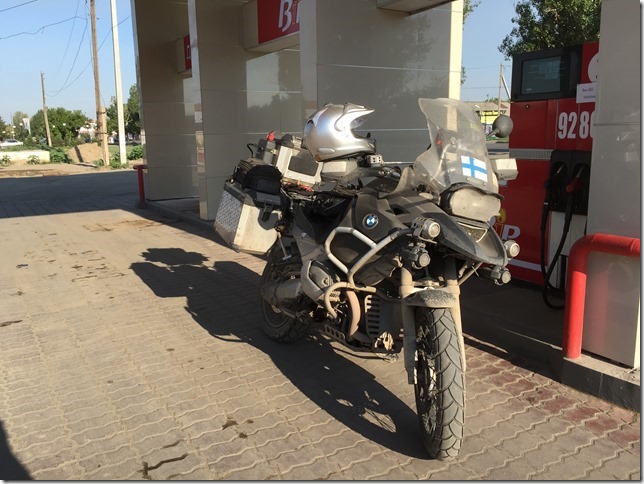 Road from Pavlodar to border was really smooth easy riding, some harder spots but otherwise just fine.
At the border first surprise, could not get into head of the queue as usual, lucky for me there were only few cards in front of me so this moved forward pretty quickly.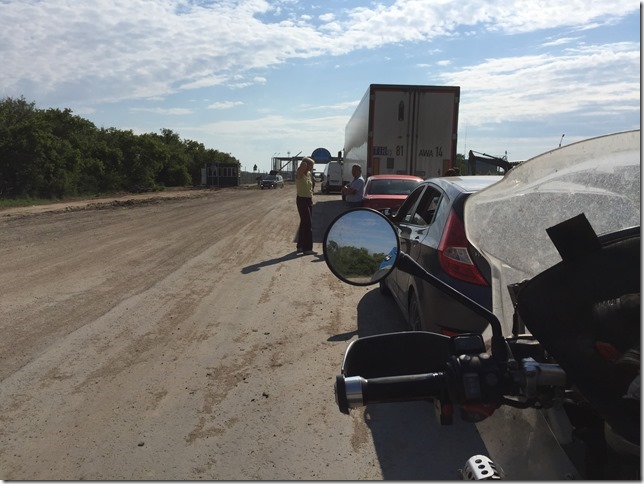 On Russian border got first surprise: they did not require me to fill in immigration paper (or bike papers since Kazakhstan is in toll union with Russian) instead they printed out this for me based on the information they got from the passport. Exit day from Russia is marked to be 19.12.2016. I guess I am leaving a bit earlier than that…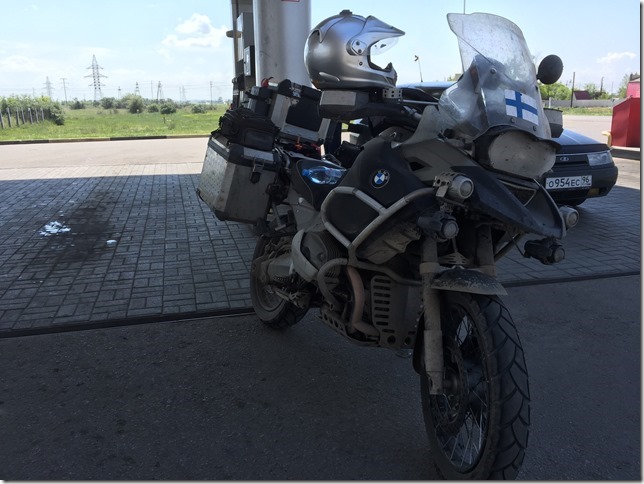 After riding some time after Russian border I started looking at my schedule and decided that I have good time to take a break and have another cup of coffee in local café in really middle of nowhere. Few truckers were also there and I could hear them chatting with each other that what is that guy doing in here.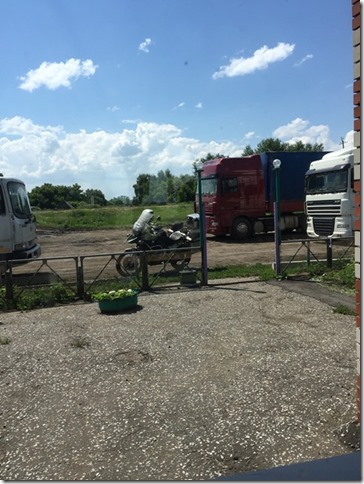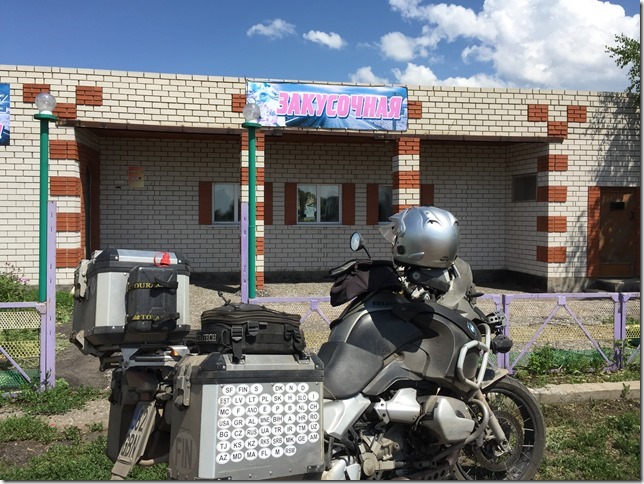 Eventually I got into Barnaul, managed to pass one big thunderstorm which scared me so much that I stopped and almost took my rain suite out but did not. Somehow it did not get to me on the way.
In Barnaul the issues started with the hotel I had reserved. I had reserved a hotel called 'Hotel-22' which is an apartment type of hotel with washing machine and all but when I got to the address there was only an unfinished empty building waiting for me.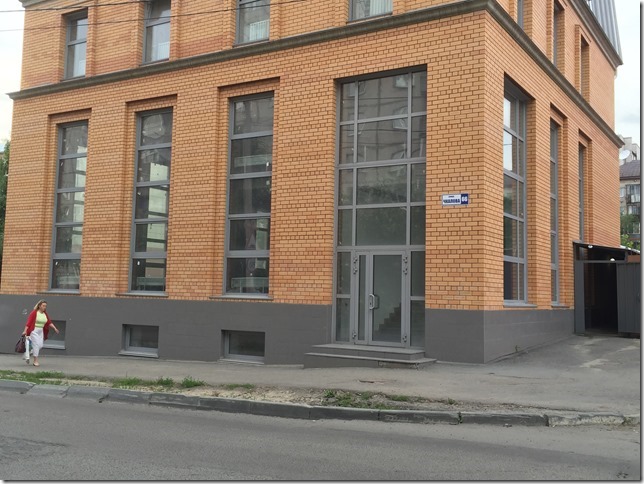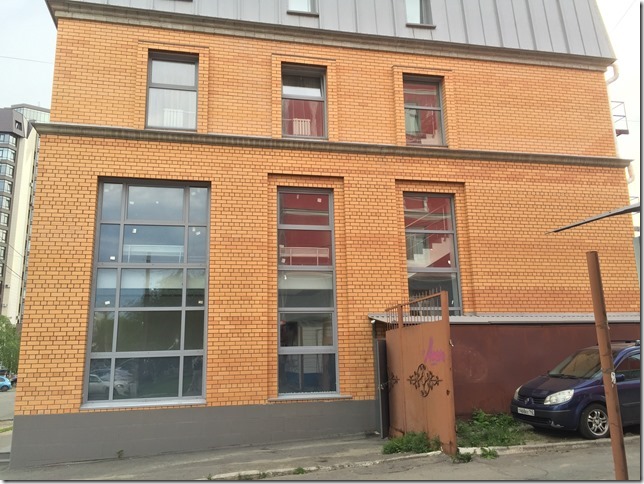 No hotel signs, no nothing. I tried to call them to ask where they are, lady on the other end did not speak any English and eventually just hanged up on me. I was shocked, what next?
I got one lady from the street to call to this hotel who also happened to speak good English and she said to me that they told me to go to the another building across to street and check-in there.
Well, I went there and found out that it was totally another hotel which had absolutely nothing to do with this other place, but they told me that they do have available rooms if I want one.
When I came out from this other hotel there was already a crowd waiting at my bike and wondering again who am I, where am I going and so on. And only other Finnish person they could think of was Ville Haapasalo who had visited Barnaul some years ago.
At the end, I got fed up searching for this 'Hotel-22' and just took the offer from this other hotel which turned out to be quite nice one, quiet, had a bath tub to wash my clothes and almost working Wi-Fi.
Pretty soon after I got my stuff in my room I got an e-mail from my tire delivery guy that he is coming in about two hours to bring my tires. Well, it took some three hours, but tires did come so rest of the trip is now saved. New pair of Heidenau K60 Scout delivered to my hotel room. I ordered these tires through Dean who helps a lot of people travelling in Russia and delivers tires for them in different cities. He has many places where one can pick up tires and then get them installed either there directly or in some other place.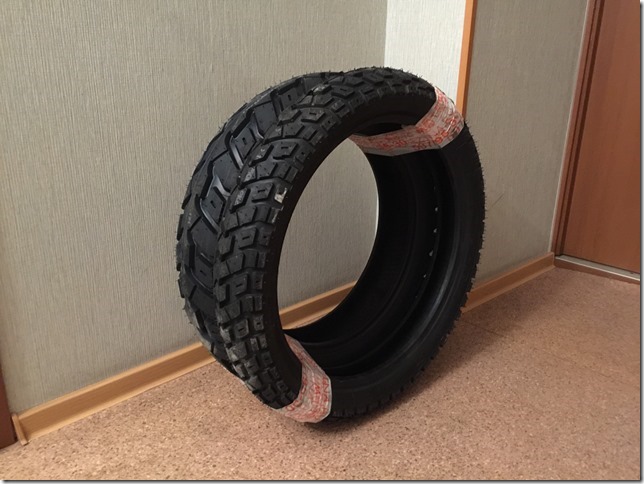 Afterwards this delivery Andrew took me for a dinner in local place which was quite empty as it was Thursday and not exactly best dinner time, but we got food and it was quite good as well.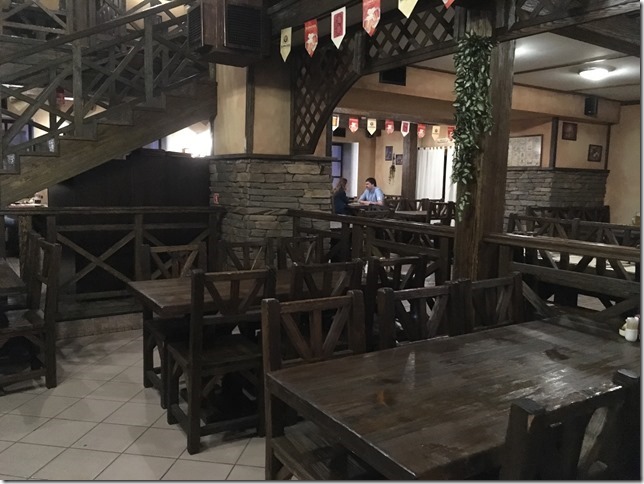 A real wood oven and fireplace for cooking, something to think also for restaurants in Finland. Nothing beats the flavor when steak is really cooked on real wood and not some electric or gas thing.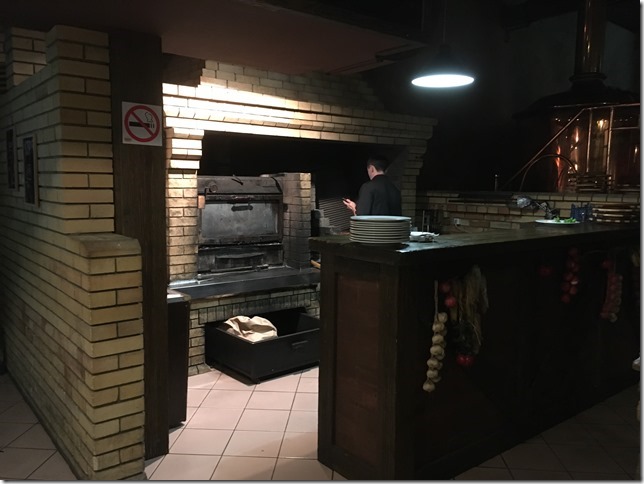 As Andrew was still driving with his car, he took some beer to go from the bar to his home and enjoyed it there.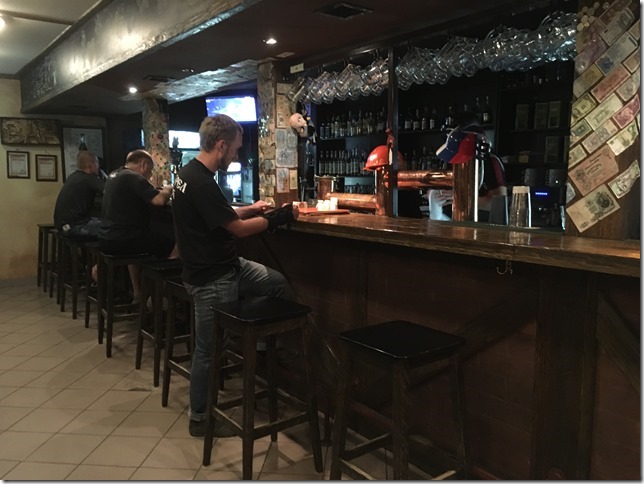 I also passed by this Barnaul's biker bar on my way back to the hotel. Place was not really crowded either, only few people inside.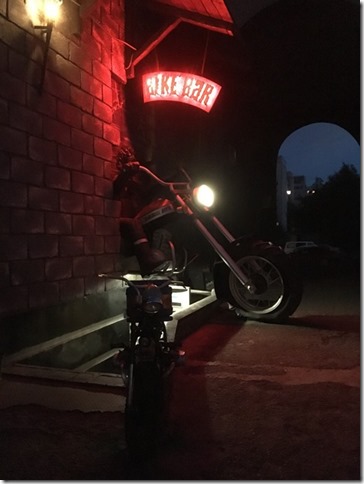 This day was 554 km in 8,5 hours.

Total for the trip is now 11883 km.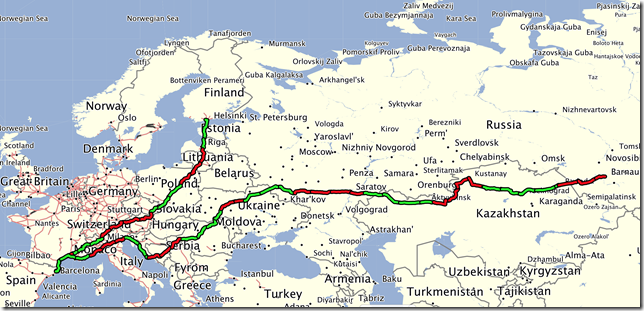 Tomorrow is a service day so not much driving but taking care of things before heading towards Mongolia.