Early morning again, almost everything was packed already yesterday and just needed to fill my water bags. For the first time I will now try how it feels to have 1.5L water in my back so that I can drink without getting off the bike.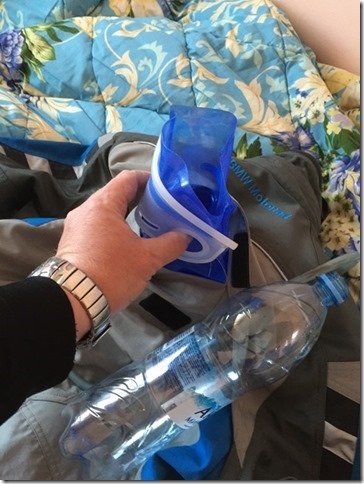 By 06:30 I was ready again and started driving towards border crossing. It was quite chilly, just 10 degrees.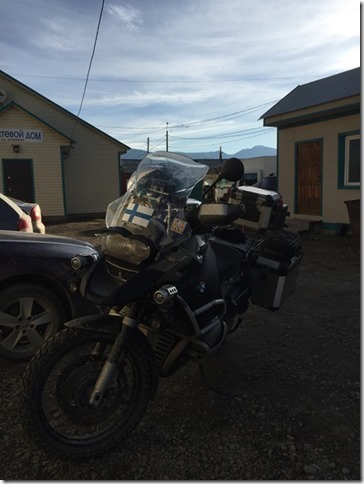 There was already at 07:00 an 100m queue, I just drove directly to the gate and parked there in front of everybody.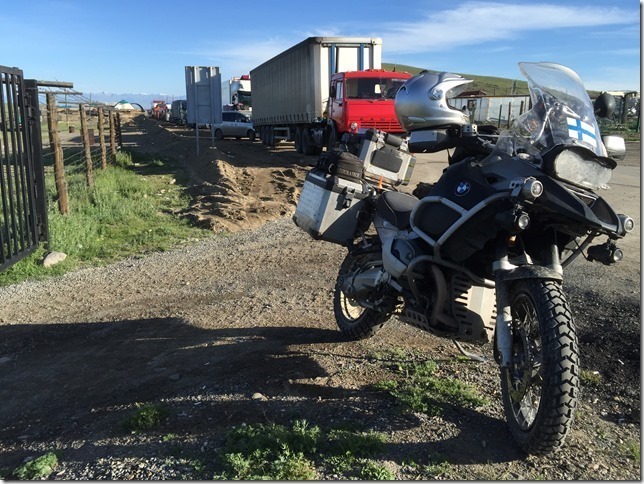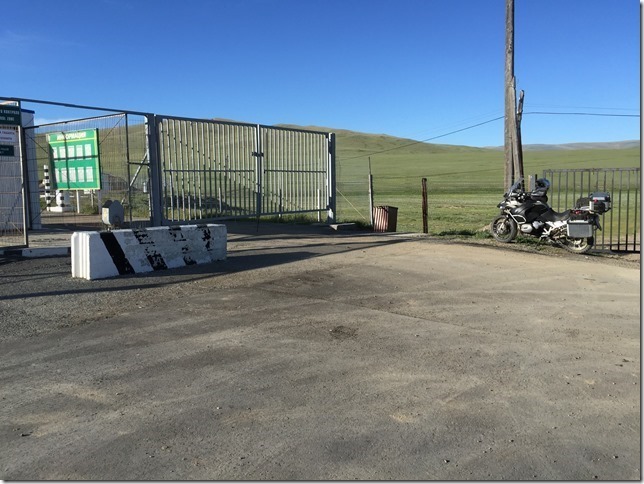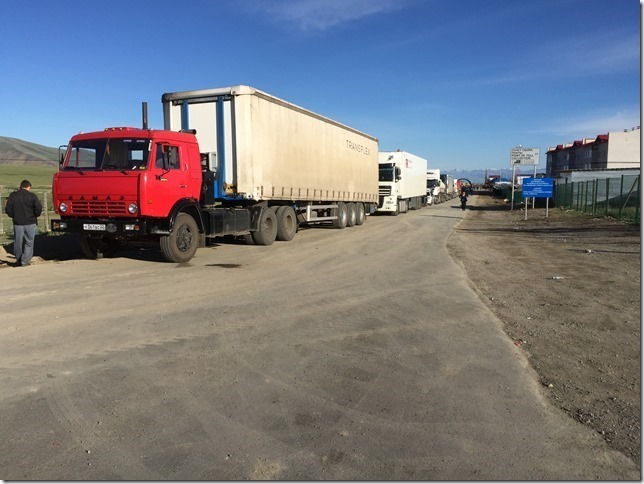 Locals were hiding vodka bottles in their bags, I guess vodka in Russia is then cheaper than in Mongolia. Sounds familiar…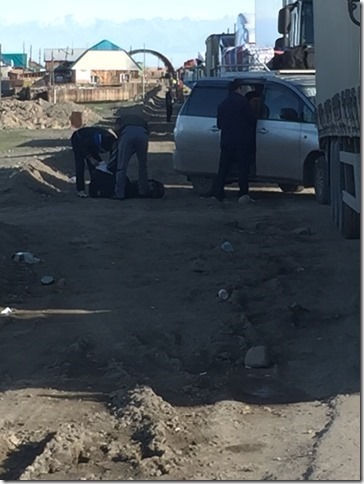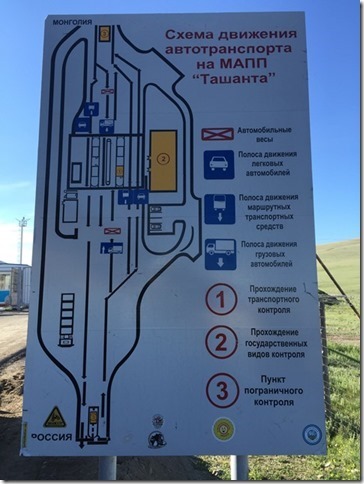 Border opened at 09:00 as it should have been, I was first one in and after 15 minutes I was already driving towards Mongolia.
There was still one checkpoint and they wanted to see if my passport was stamped or not. Distance between actual border crossings is about 26 km.
Once entering Mongolian side of this no mans land, paved road ended and gravel started.
It took like an one kilometer before first damage to the bike: Rear wheel fender just gave up, I guess there was some rock that hit between that and the wheel. Threw that quickly away and continued.
I was again first one to arrive to Mongolian border, they were not really expecting anybody and people on this side were not even there.
First thing was bike cleaning with some water stuff, man wanted 100RUB for that but I only had Visa so no payment done. This I guess was not even a real one.
Second one was just after the gates, passport and bike papers in and got two papers: Immigration paper to fill and other one to collect stamps from different places.
Next was the actual passport control and customs. One guy took my passport to work with and then it started. Waiting.
After an hour other people started arriving as well and I was still waiting. At this point I got some information that my visa had issues?!
Then there came some bigger boss and asked me to follow him, still no progress as he was just running around.
Another hour went, then this younger guy who originally took my passport came to talk to me and asked something about consul name who issued the visa. What? How would I know that?
I then told him to look from www.mongolia.fi for this and then his eyes opened and he went away.
Took still long time before he came back, this time he and some woman took my passport and started playing with their computer. Took still almost an hour and few phone calls before they finally got their IT-system working and correct information in there and stamped my passport!
I guess the issue here is that they have changed their IT-system somehow and it requires that consul name is entered there and normally this is written in visa. In my case visa was issued by honorary consular of Mongolia in Finland and this one does not have that. Or then it was something else – go figure.
But for others, just in case take this consul name with you, might speed up things.
After getting my passport stamped was the customs. From there I got one paper for bike to carry with me, similar to what they do in Russia.
Then there was still a third one, did not really get what that was but another stamp from there in to paper I got when entering the border.
And once official border was done, one more gate waiting: To buy insurance for motorbike. They were forcing to buy an insurance at the border, filled all the papers and when it was time for payment (60 000), I kindly handed over my Visa card. And of course they did not have any machine to process that as this was a fake insurance selling (I guess). They were suggesting that I will take one of the men with me on a bike to Ulgii (there is the first bank) to get money from ATM which I kindly refused and then they suggested that I will do wire transfer to their account in Ulgii and gave an piece of paper where was account number, amount, phone number and a name (I think). Took this and an insurance papers with me and drove away. Not going to pay this.
And finally, I was allowed to enter Mongolia!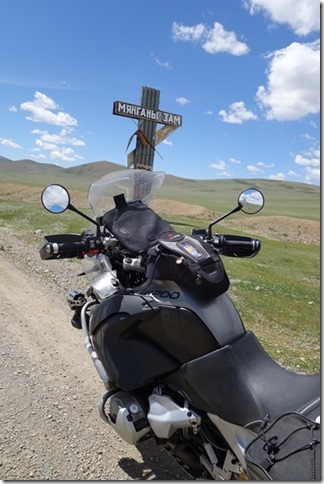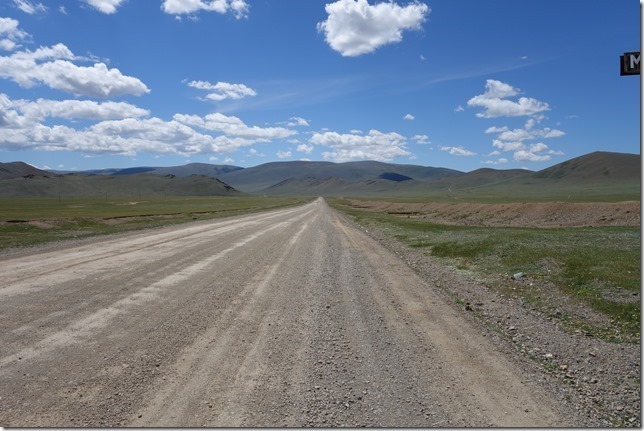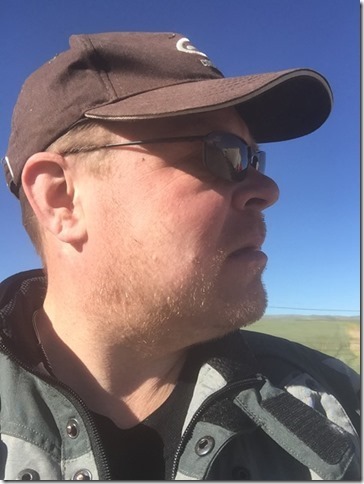 Road I was following was the main road and was in quite good shape and soon it turned into asphalt as well.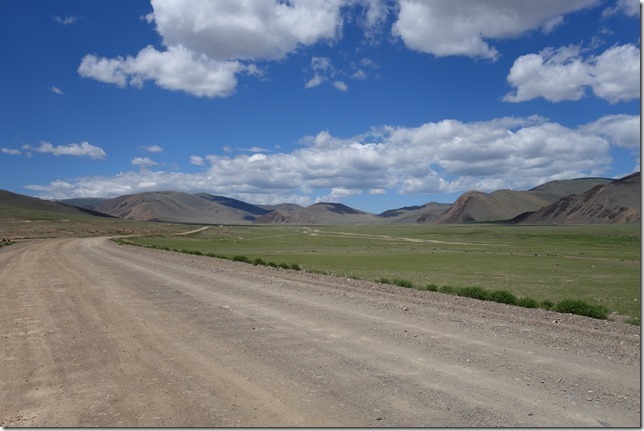 Some hairy cows in here.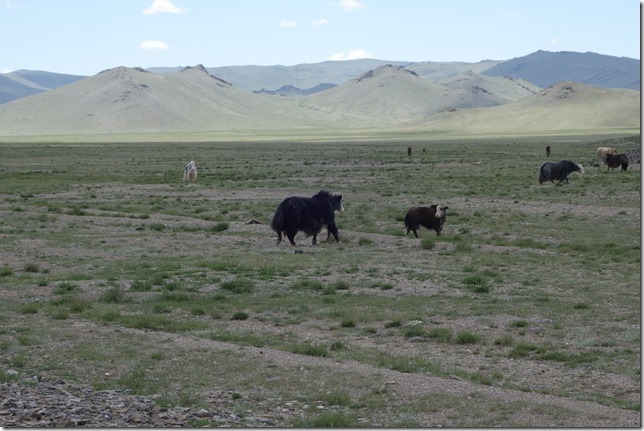 Scenery is just amazing!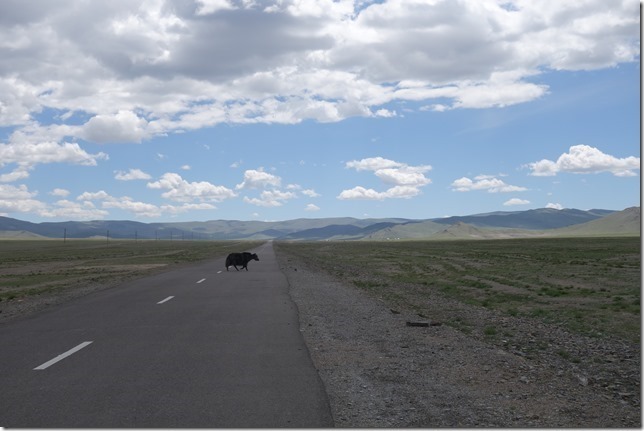 Once asphalt ended road got a lot worse.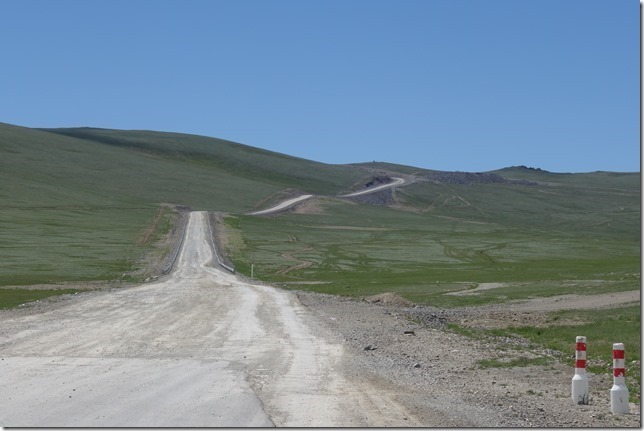 And did I already mention the scenery?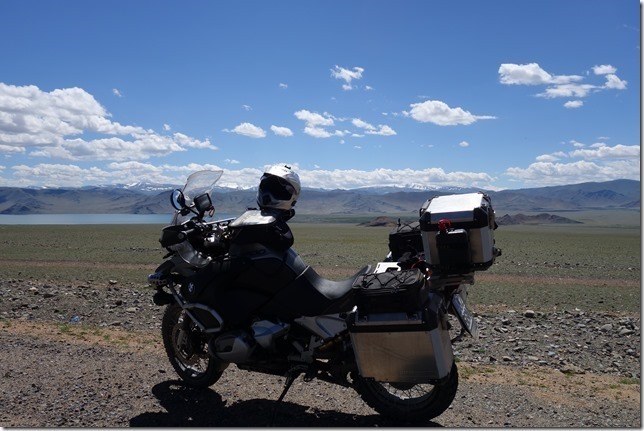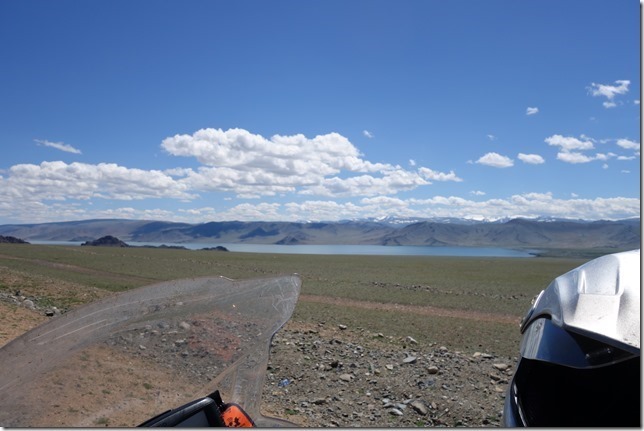 So called roads in here are interesting to follow. Many tracks go side by side and eventually some of them might go into totally different direction. Had couple of these incidents on the way and needed to take auto route calculation off from my GPS as it was doing all sorts of weird routing.
So now once I'm off route, I just look at the route in GPS and see that I'm going about into same direction as my original planned route. This is the only option in here, otherwise no way of getting anywhere in guided by GPS.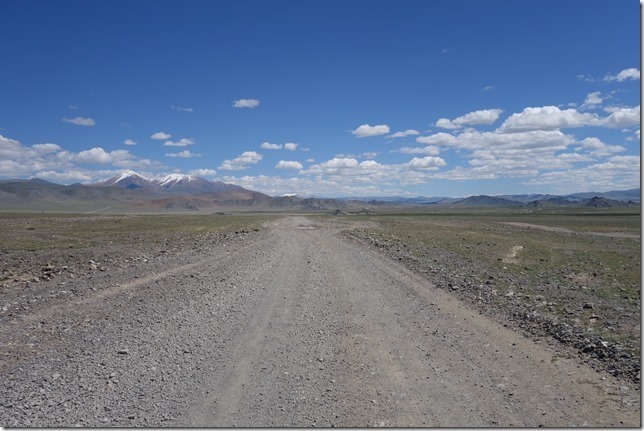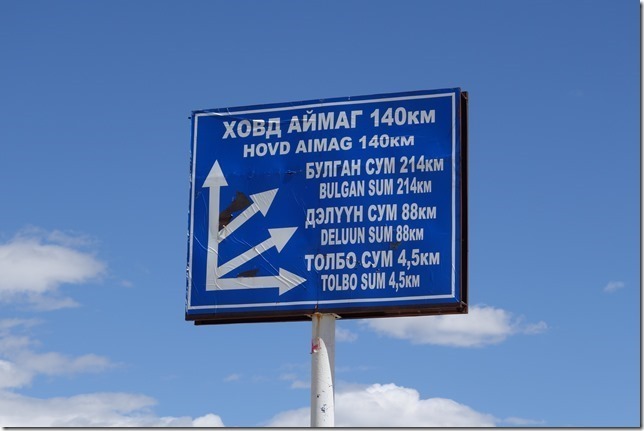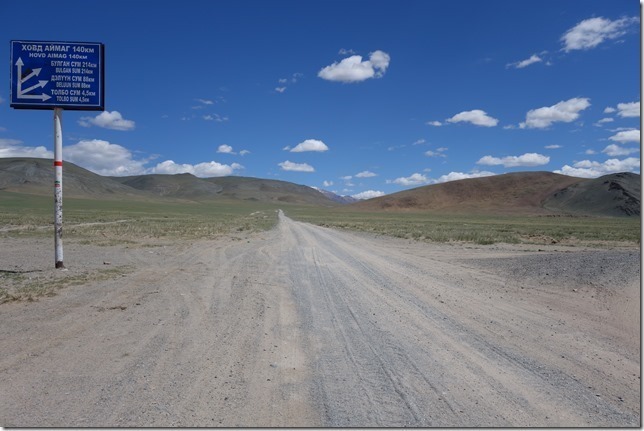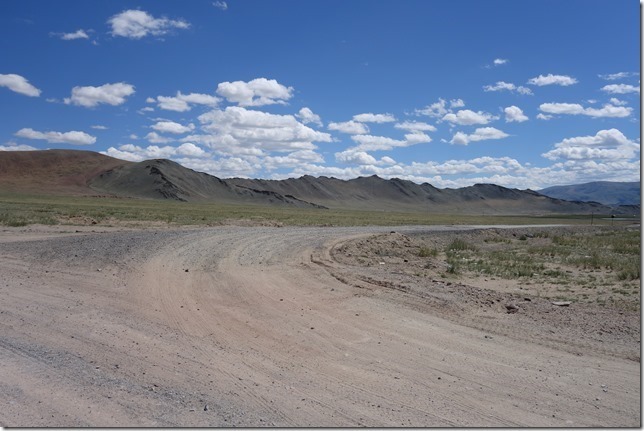 Few water crossings one the way as well, second one in here was a bad one, lots of loose small rocks and I almost got stuck into it.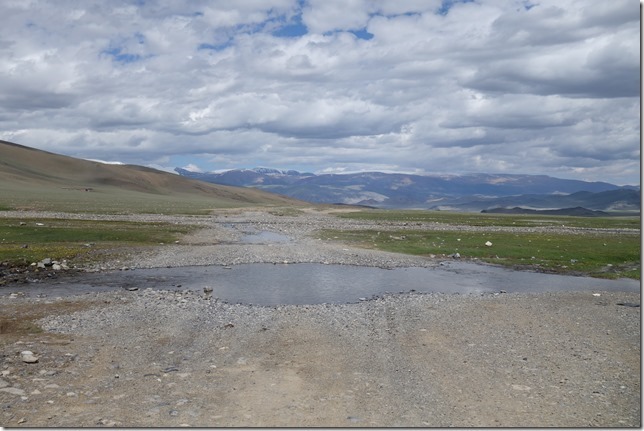 Some smaller tracks to follow due to some lake emerged on the way so needed to take a detour. There was an couple from France that came and stopped to talk when they saw me just as I was looking where to find alternative route and kindly directed me to this new route.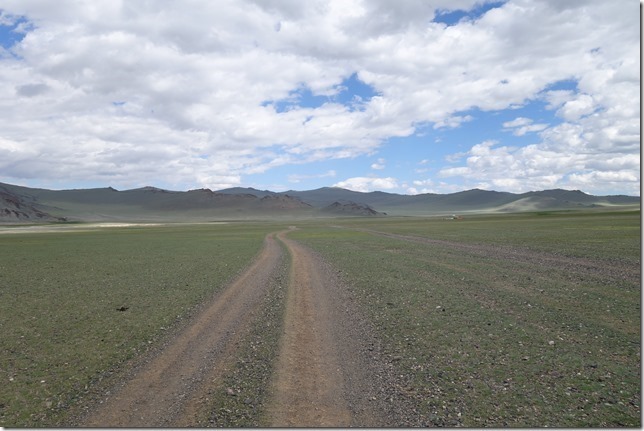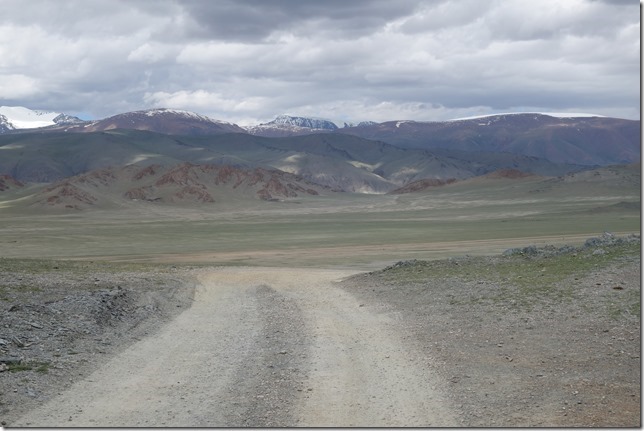 Lots of road options to choose from, middle one is new road that is just coming but people were still driving on it. Or on the two other lanes going side of it.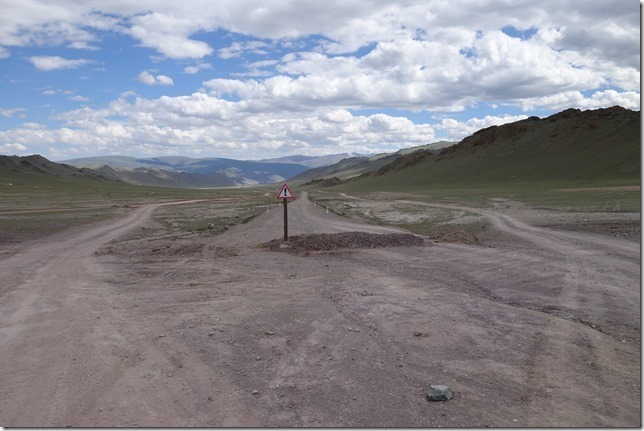 First camels spotted on the way.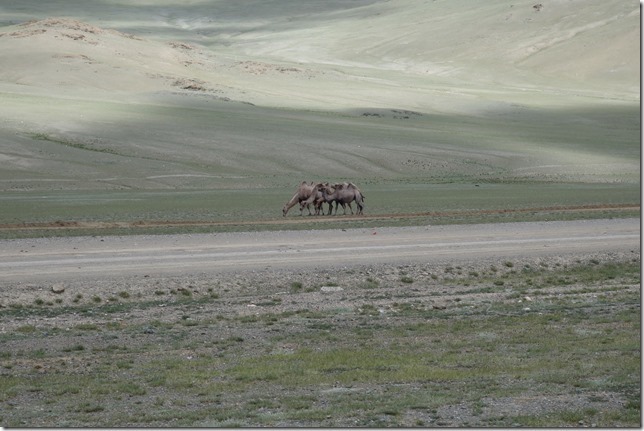 And the scenery.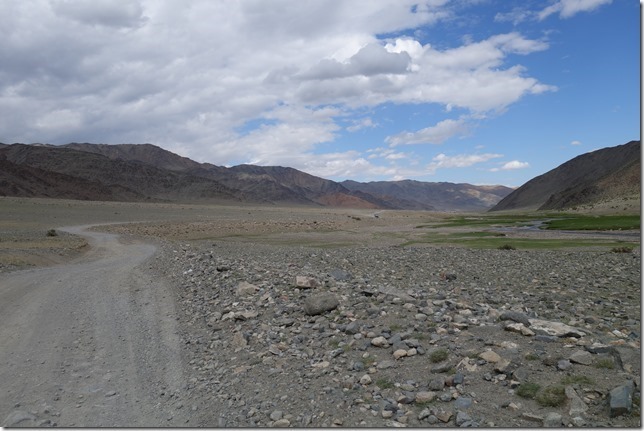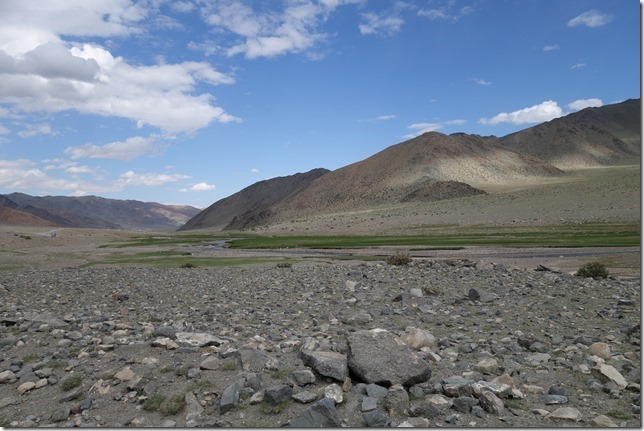 This would have been a muddy exercise if it would have been raining now. With my bike and tires, heavy work.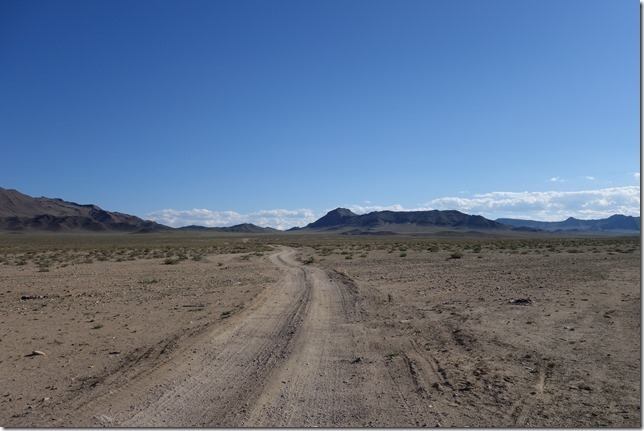 During the last 70 km I did some bigger detour, missed one track and got diverted into totally different route. But I managed to get back on track again.
Red is the track I drove, pink is planned route.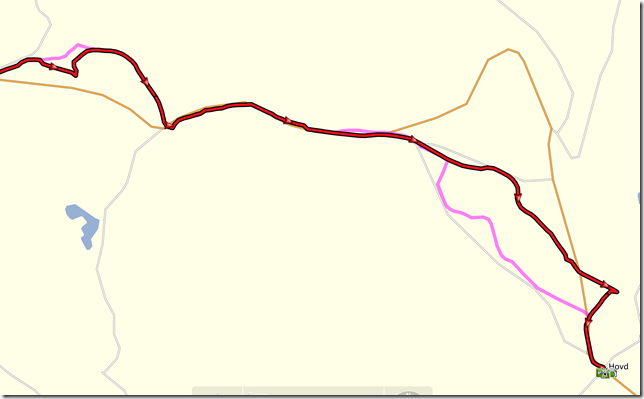 Finally made it to Khovd and started looking a place to stay.
First one was full – or they did not want me there…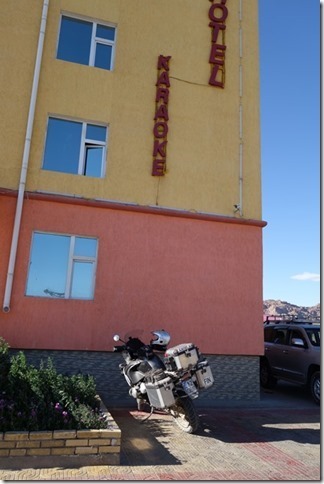 Second one had a room, now a nice one but works just fine for a night. Price was a bit high 45000 but cannot complain as I got a place to sleep.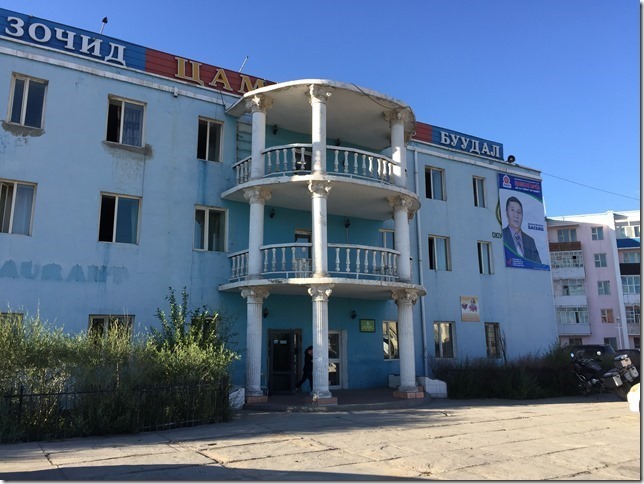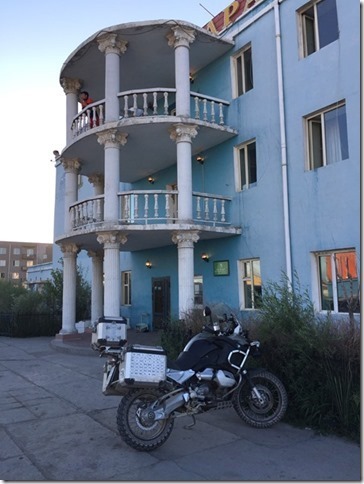 Hotel had amazingly and working Wi-Fi, got the password for it as well.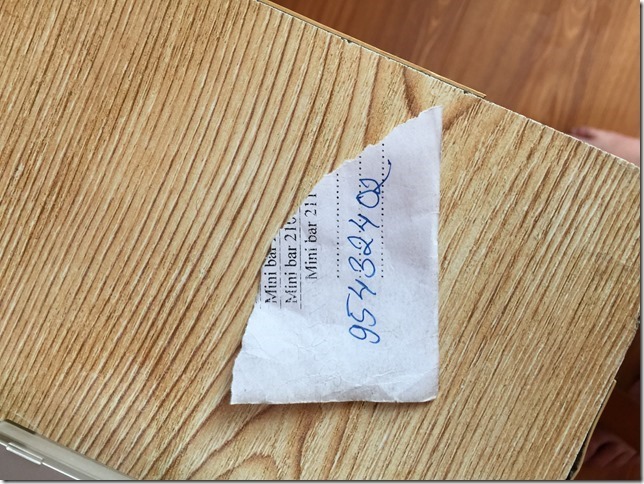 Got an shower, washed clothes since I have not been able to do that in the past three days. It was about time.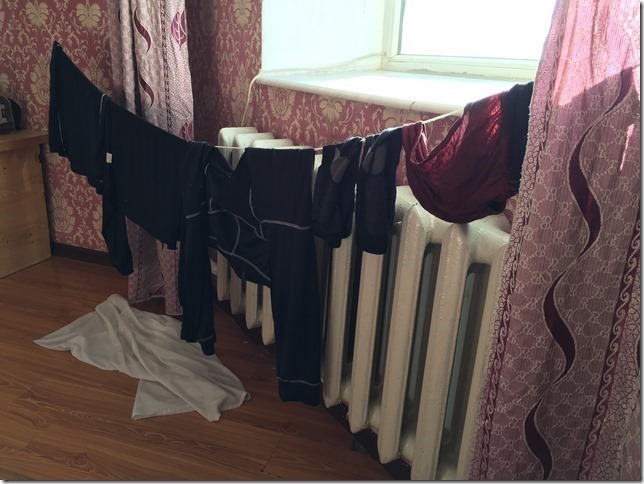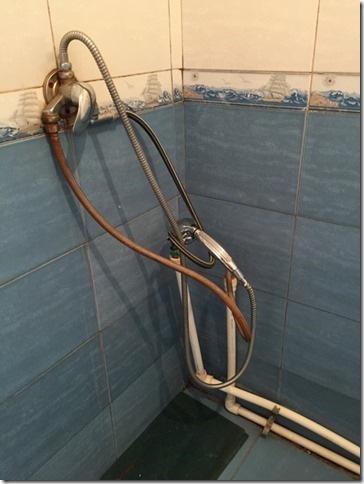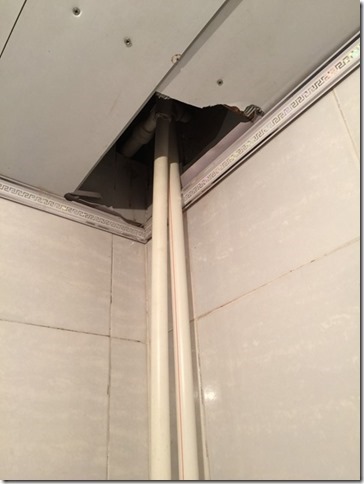 Next was a walk around the city to find food and some local currency. There was some happening in the city, by the look at it something to do with elections.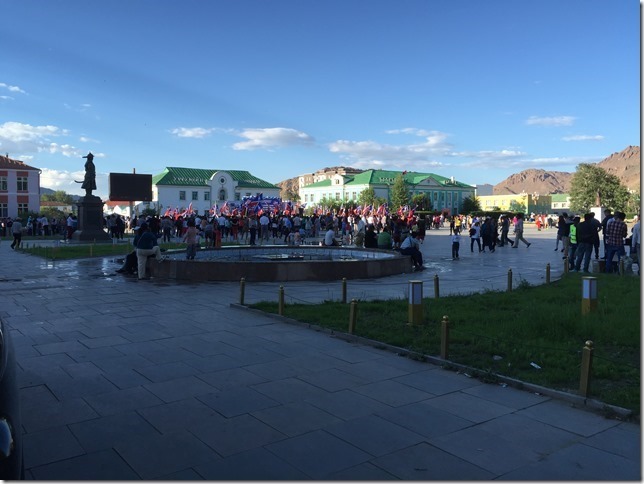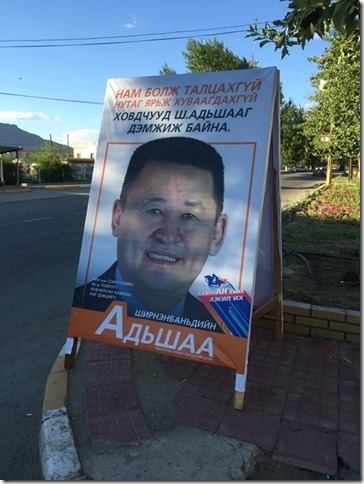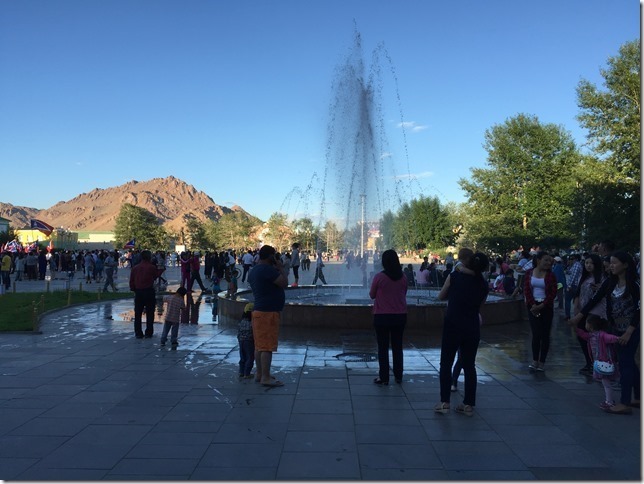 Finding money was a bit of walking, no money exchange found and after trying 3 different ATM's I finally found a working one. That one was in the new shiny bank building, all those found elsewhere did not work.
Getting something to eat was another exercise, all menu's in Mongolian and nobody talked English. Not a word.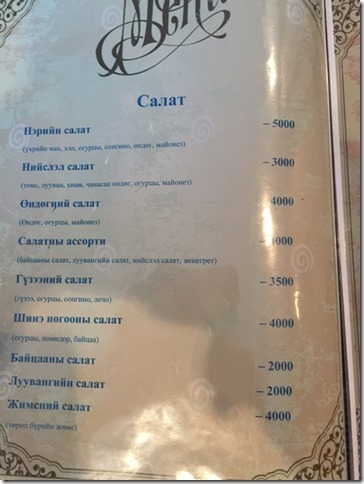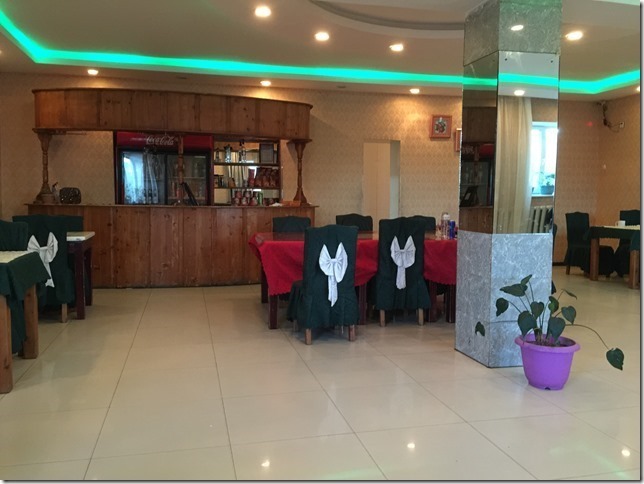 With a little help from translator I was able to a dinner which was really good (after a hard day's riding everything is good…).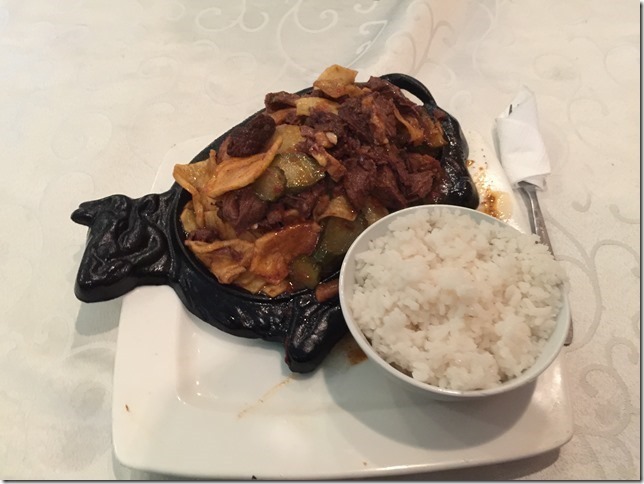 And an local drunken Mongolian to accompany me for a while.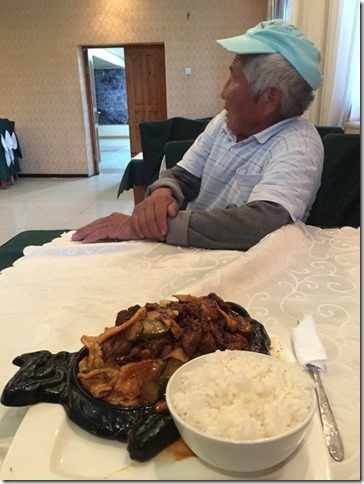 Day was done after this, some plans for tomorrow in head, but will finalize those tomorrow morning.
This day was 399 km in 11,5 hours. Border took some 3 hours.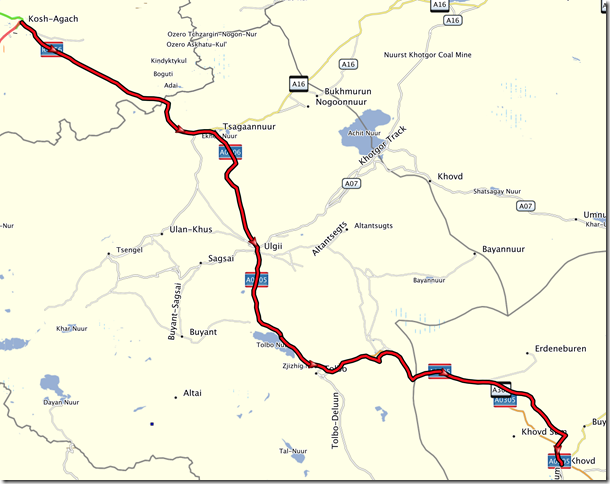 Total for the trip is now 13 195 km