Breakfast was about to start by 07:00 and I almost slept too late! Was right after seven downstairs and again – first one to arrive. Even the lights were not on.
Had quite a nice breakfast, nothing fancy but everything needed to wake me up. Coffee was just excellent, just on my taste.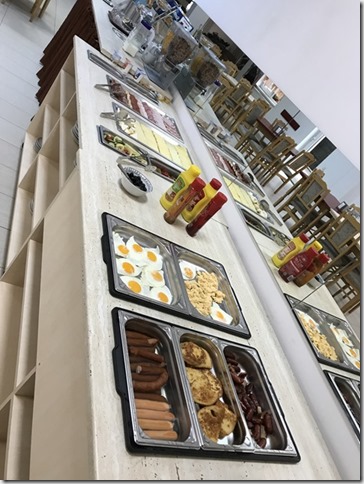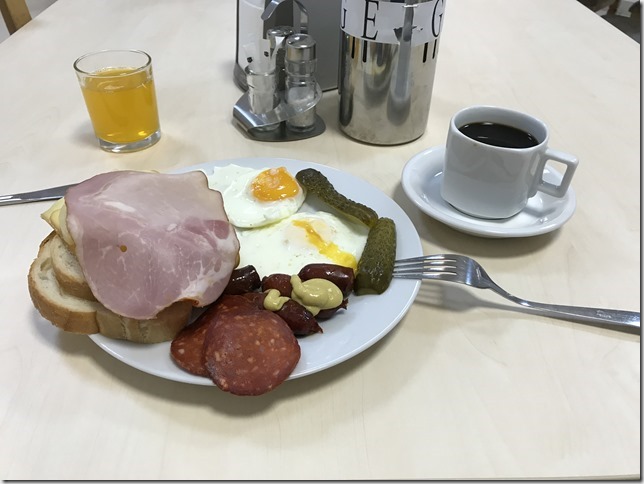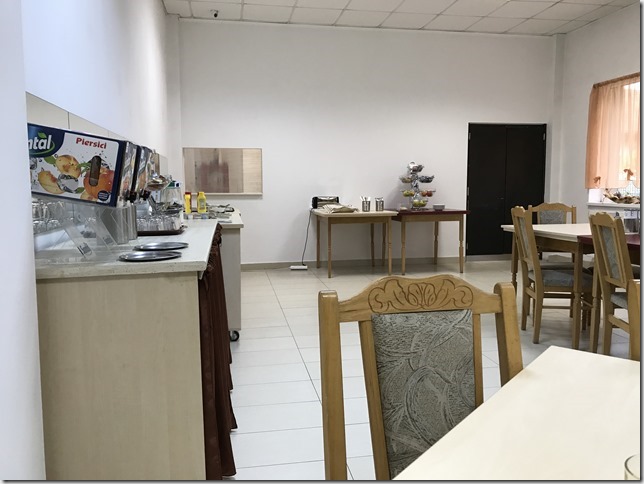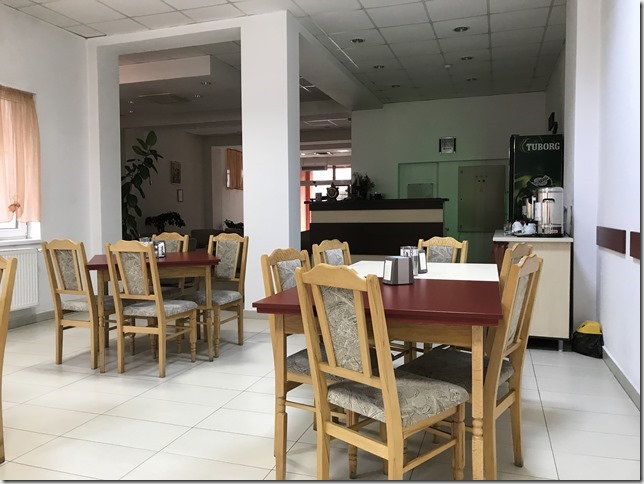 During the breakfast owner of the hotel Alexis came to talk to me and asking all sort of things about what I liked the hotel, what was good, what was bad etc. Had quite a long talk with him and also about the weather in Romania. Especially about the rains.
His opinion was that the rains were happening on the mountain areas, above 1000m. To be soon pretty soon!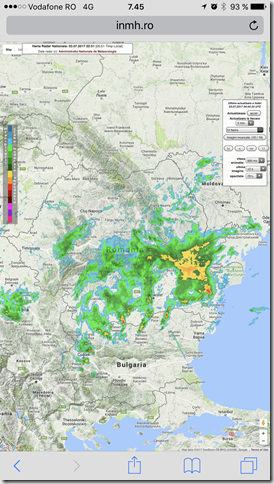 Room I had was extremely clean and well prepared, no complains on it. Everything was just spotless. With this price I could not wish anything more. For sure will return to this hotel next time I'm in the area.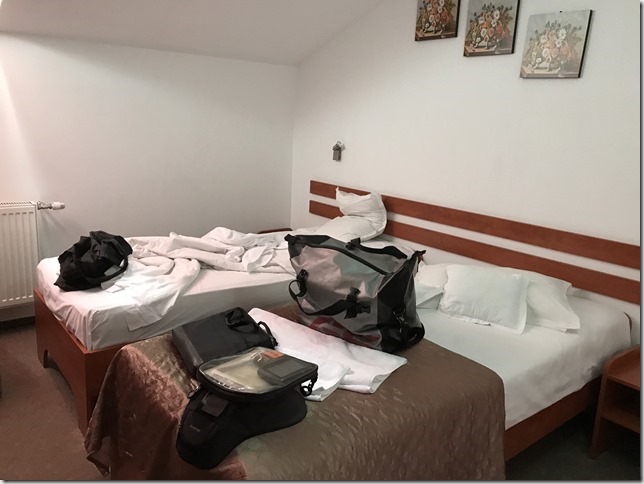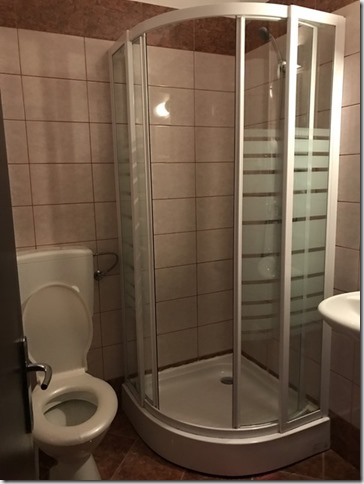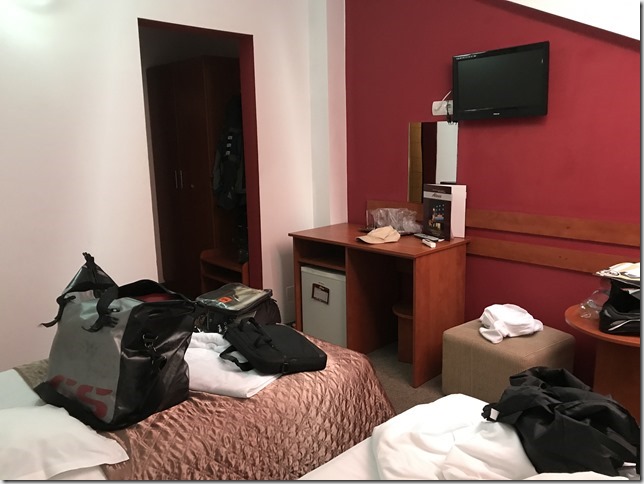 Bike waiting behind the building for me to arrive with few other cars.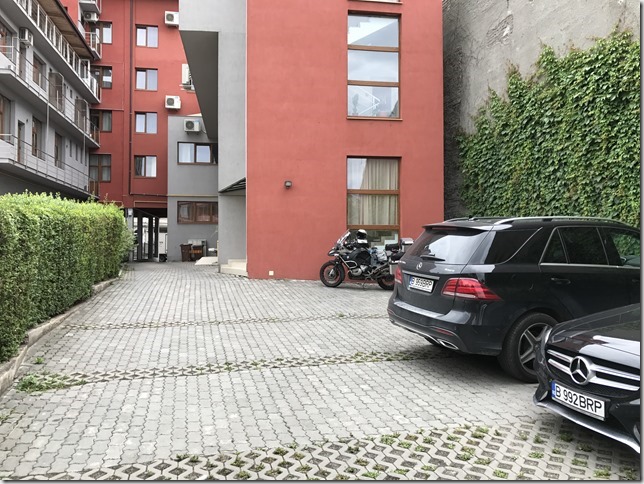 Day's first challenge was to get closer to the actual staring point of this day's highlight. It took me almost 3 hours to ride 130km to the starting point of Transalpina road.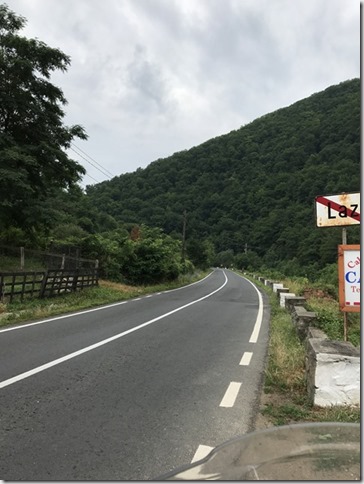 Weather could have been a bit better, really cloudy, road was all wet and it was raining every now and then, but not enough for me to put rain suite on.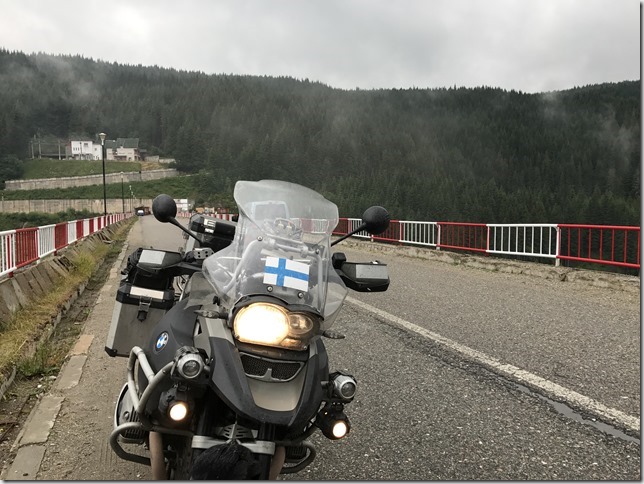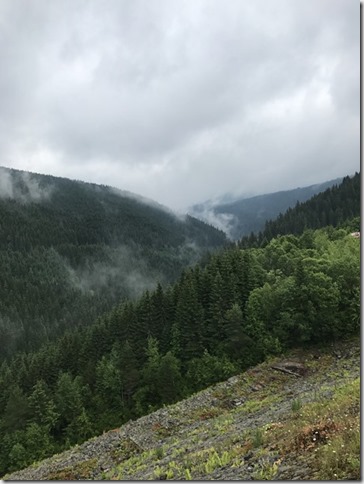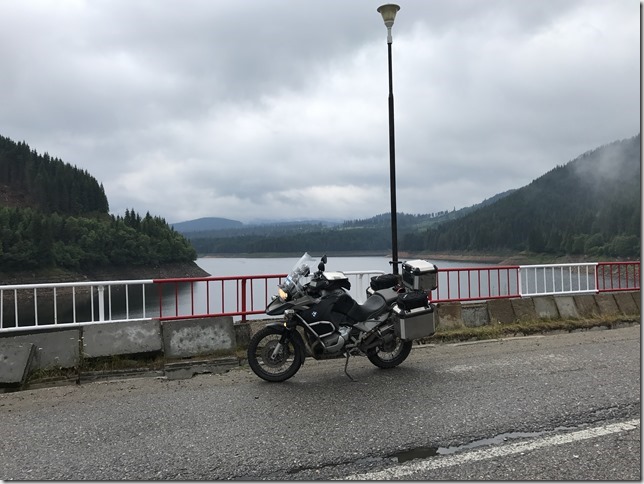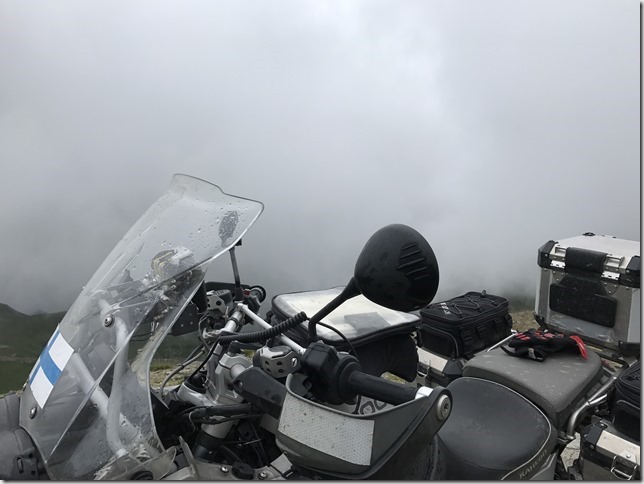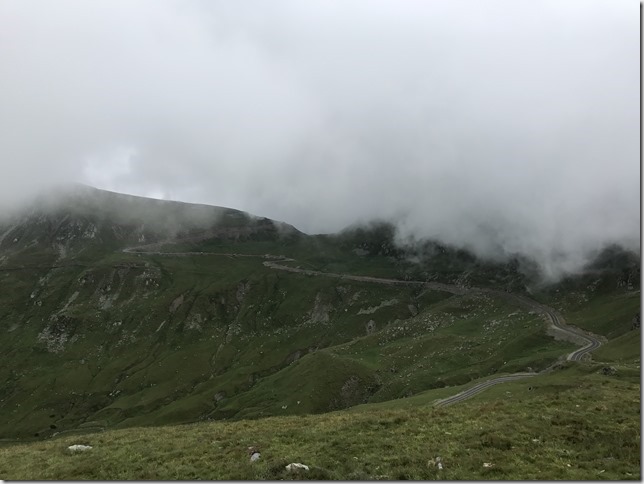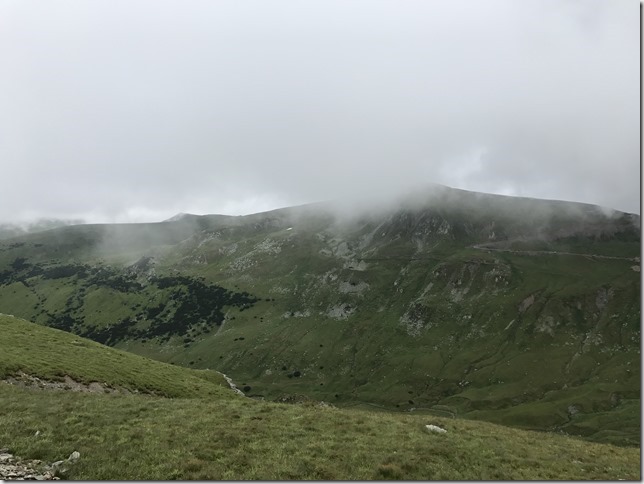 Did not take that many pictures due to all the clouds, but some. All in all, this road is one of those that goes into my bucket lists of 'done that, been there, will do that again'. Road was just great!
After I came down from the mountains, stopped in one of those P-places and immediately one stray dog was trying to get something from me. Lots of these everywhere.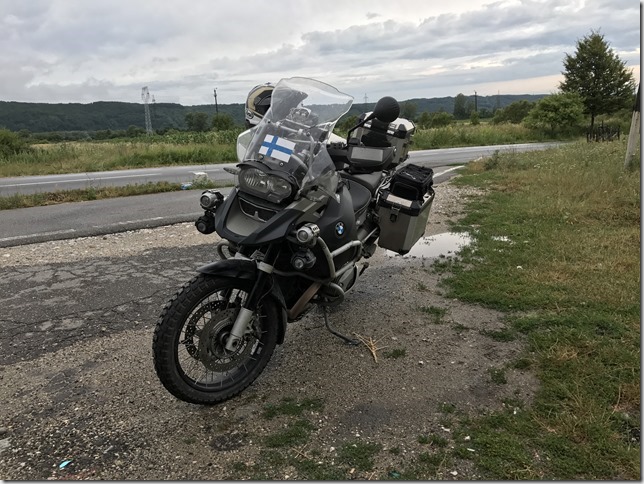 Rest of the day was just cruising through small roads of Romania and finally at Bechet I decided that enough riding for today and went to get tank full of fuel and to find a place to stay.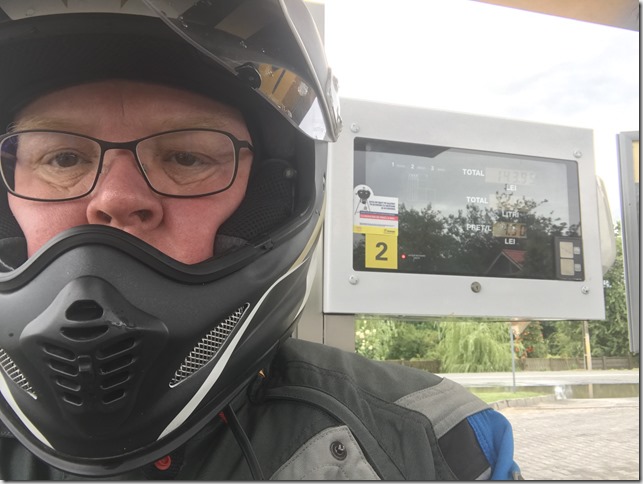 Cheapest I could find was on Bulgarian side, so quickly to the harbor and after the passport control got immediately to the ferry which left once I got in. Ferry cost was 3€.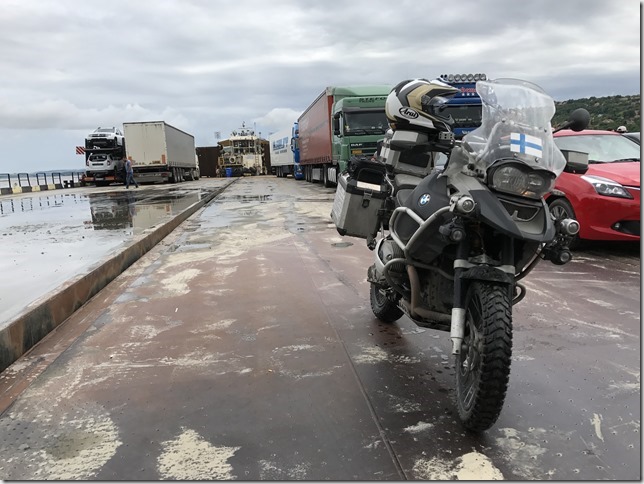 It took almost half an hour to cross the river so if you just miss the ferry you will have to wait an hour before it returns.
One family from Sweden in this ferry as well if you take a closer look. Did not first notice them but once they got out from the car one could see how blond they were, not looking like locals and that's when I looked at the car's license plate…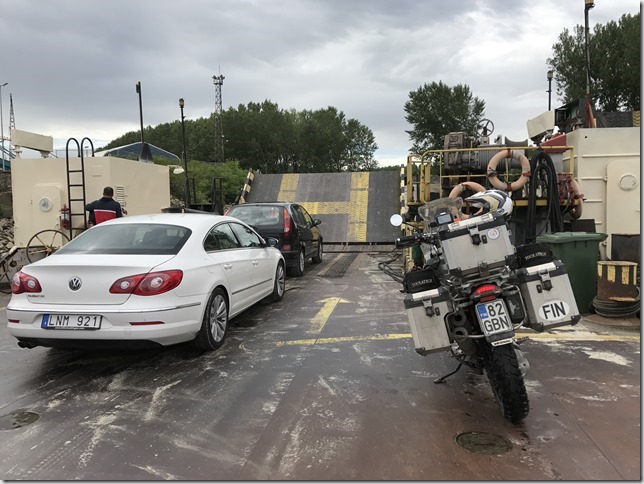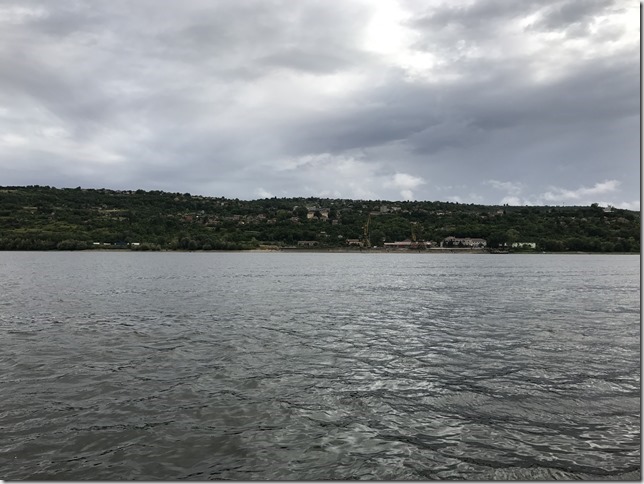 Was first to get out from the ferry and got very quickly through passport control. Hotel By The River was just few hundred meters away from ferry in Oryakhovo. No English spoken, but with little help from translator everything was well and I got a room.
Room was really modern, clean, had air con, and was spacious, nothing to complain! And the price: 16€ with breakfast!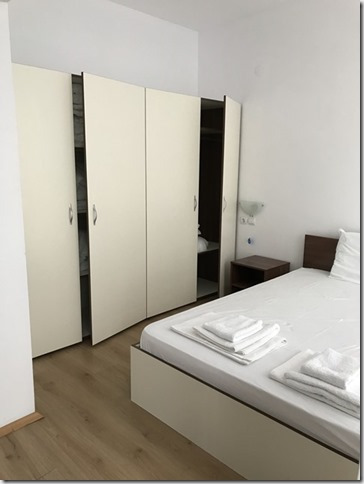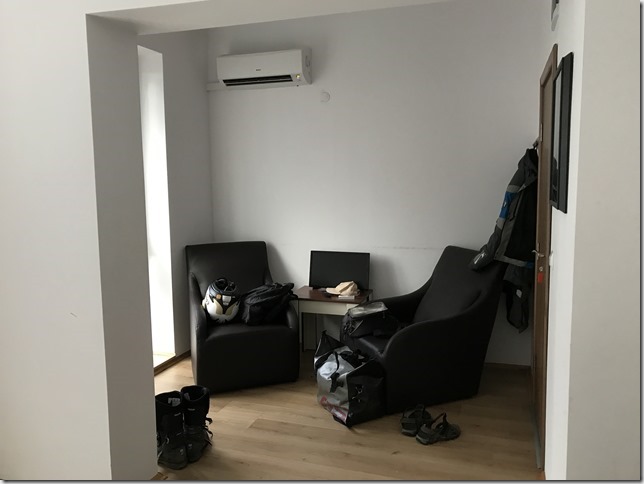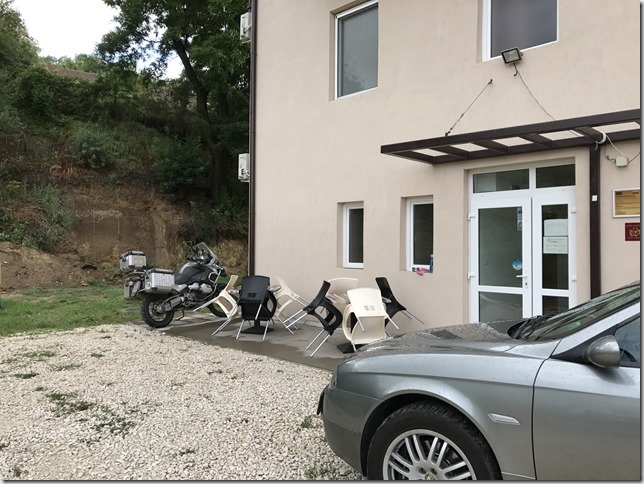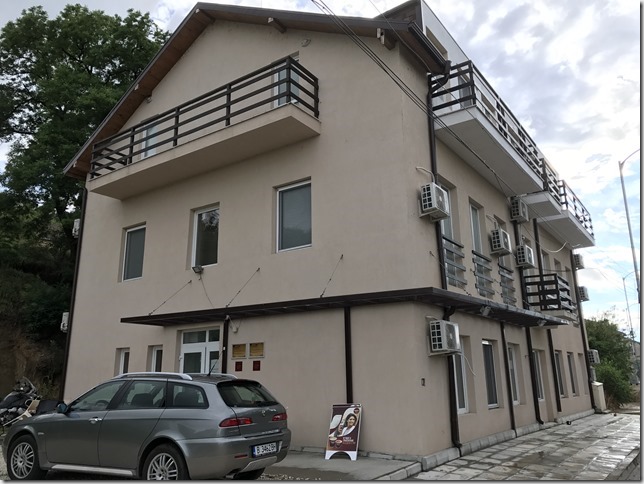 Once I managed to took a shower went uphill to the town center to find food. Small walking street going directly there, no need to go via main road.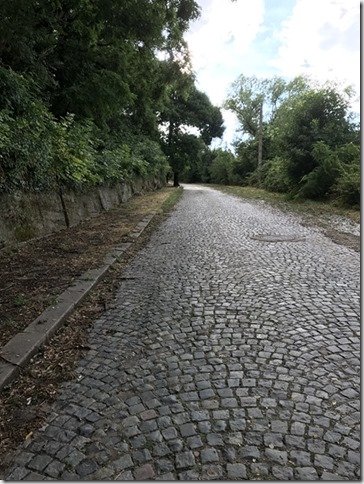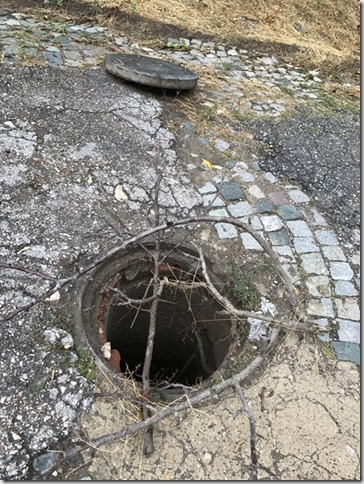 Really a quiet city, lots of abandoned buildings around.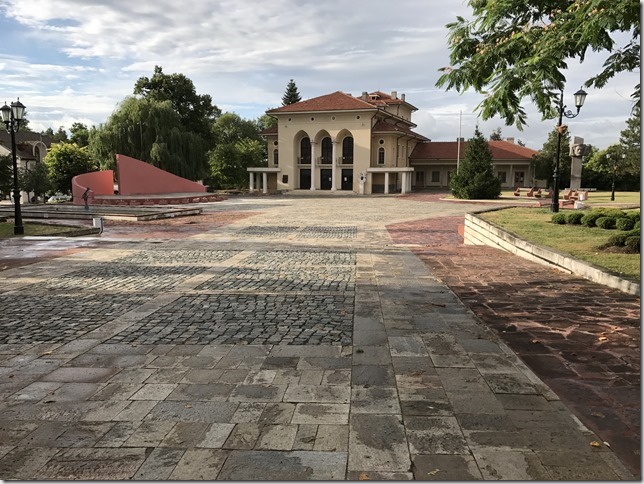 Found a place near the main square that looked like a restaurant and it was: The Old House. It was both restaurant and a small hotel as well.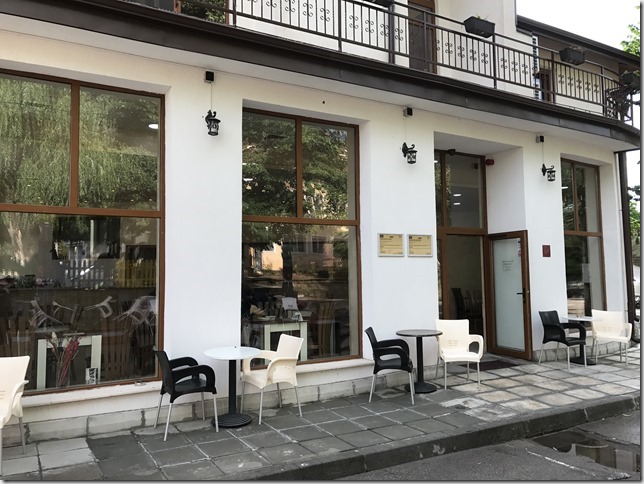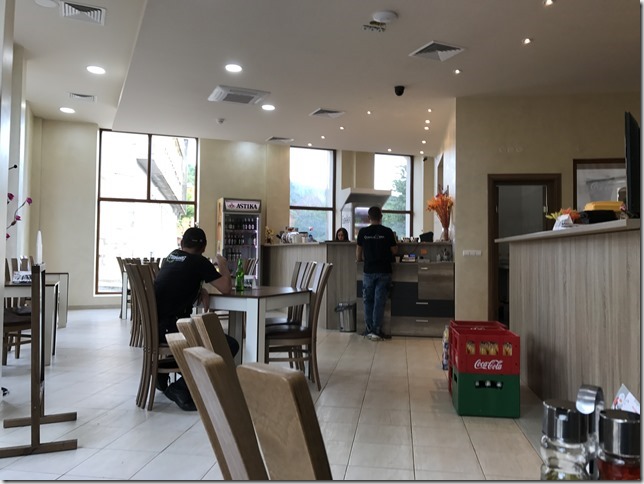 Food was not that excellent, but tasted just fine and hunger went away.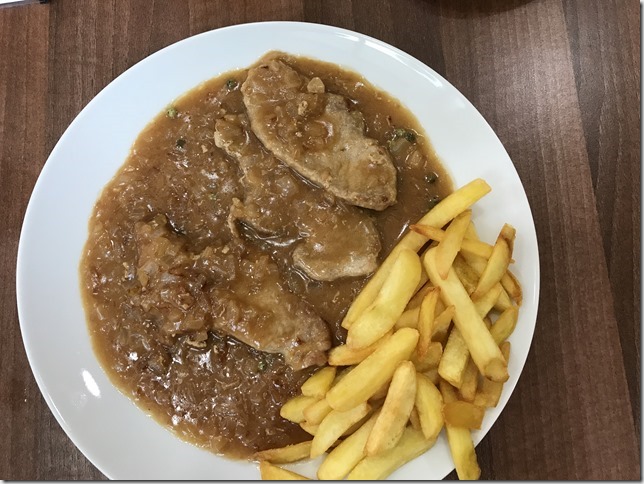 After dinner went for a more walk, found one park just even higher than were the main square was.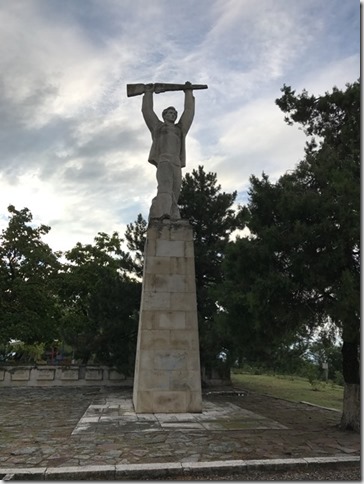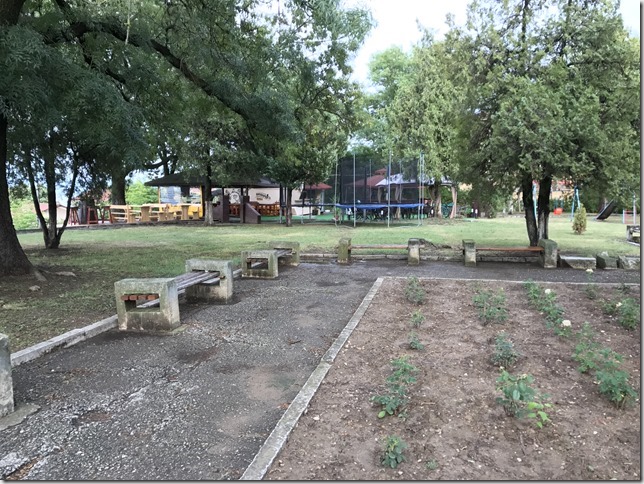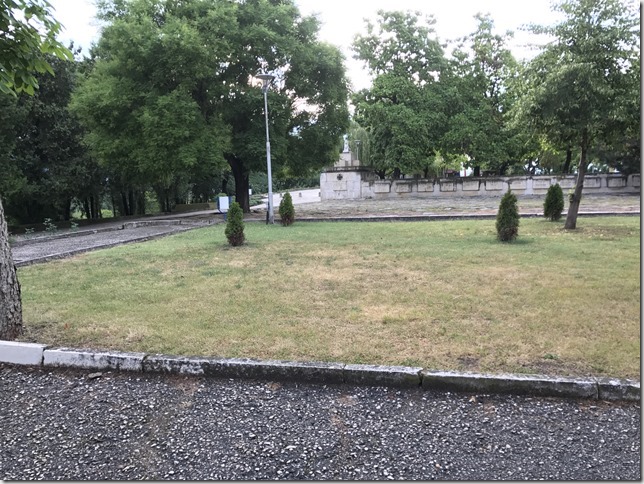 Some local art on the way: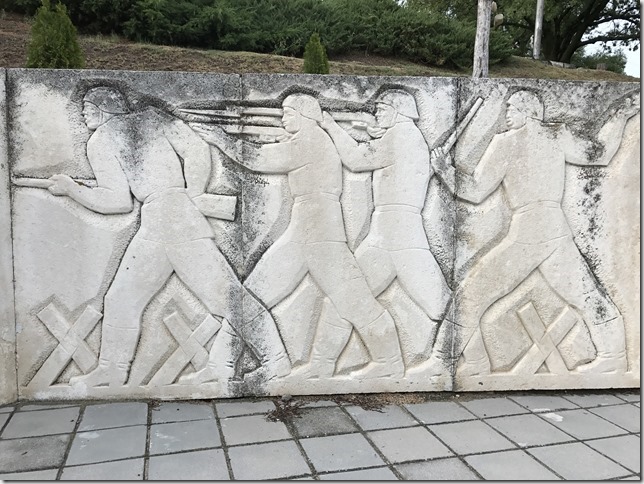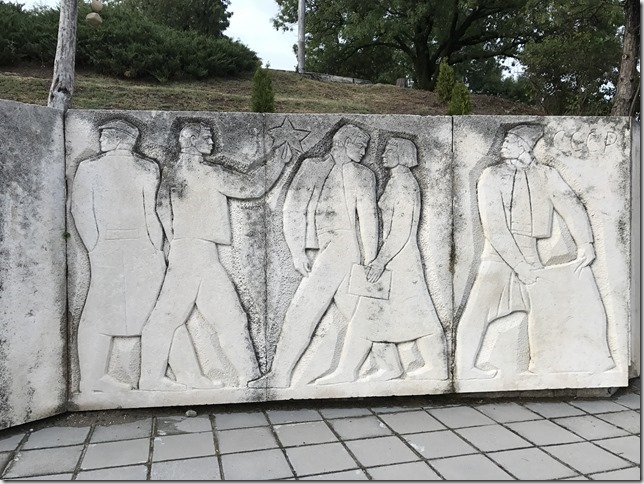 Abandoned and vandalized buildings. Lots of these around, even right in the center.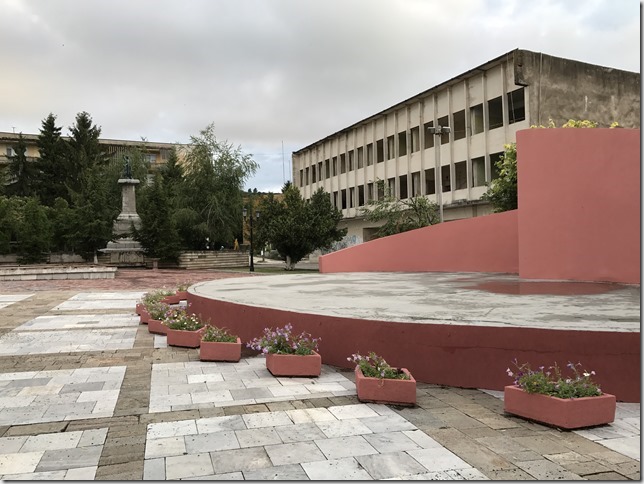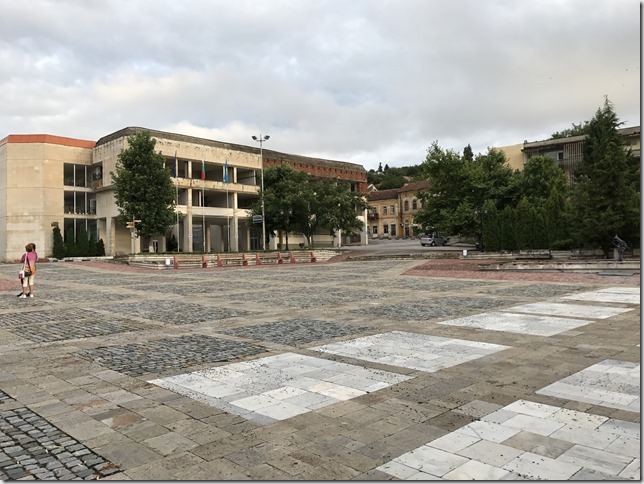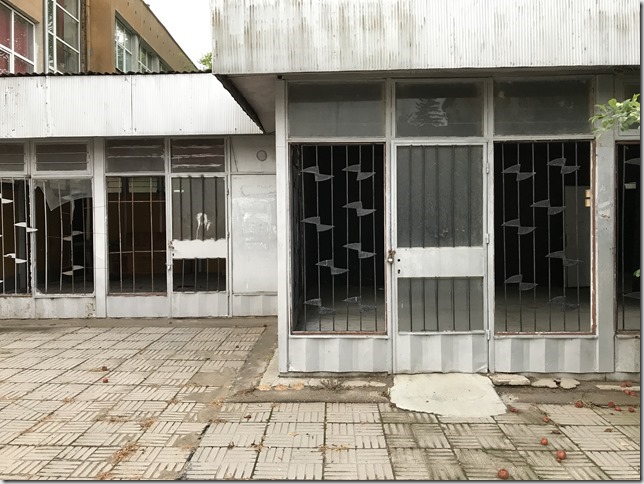 Some weird looking tree art on the way as well: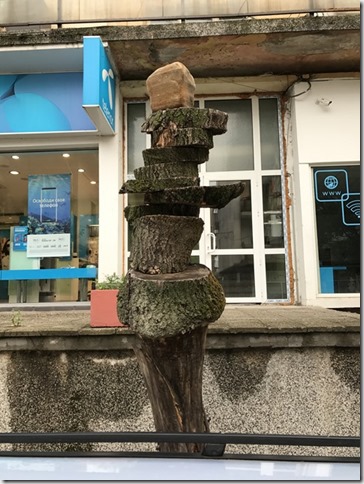 Found a shop so decided to take a dessert from there: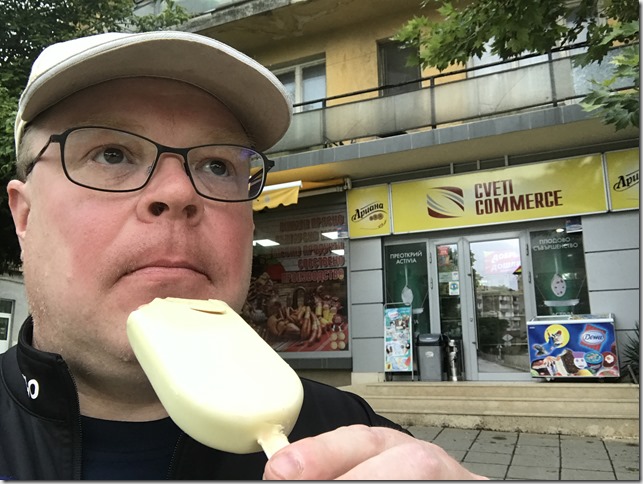 More city views when going down the hill on the main road.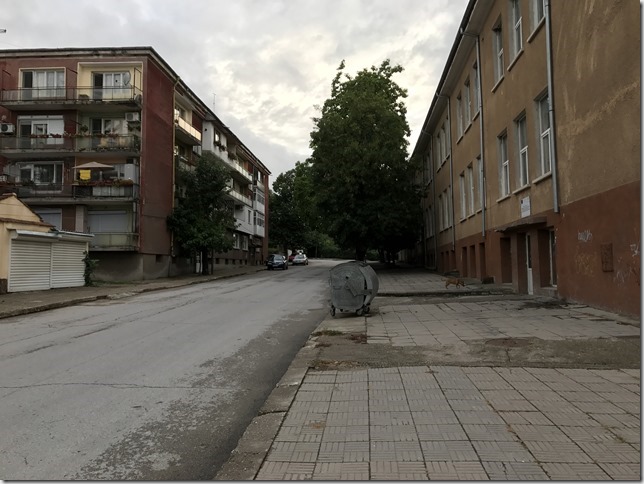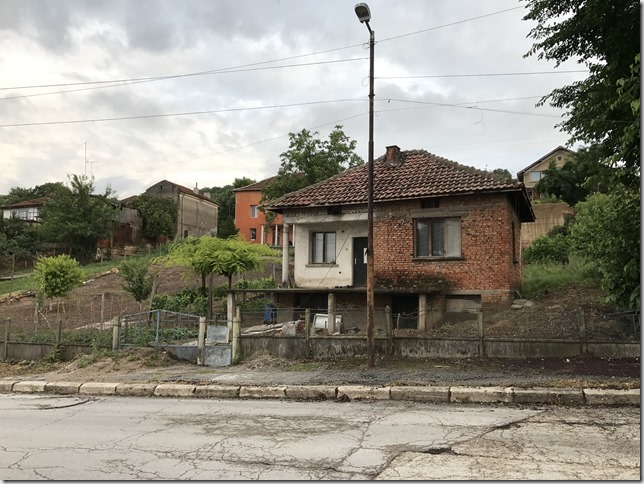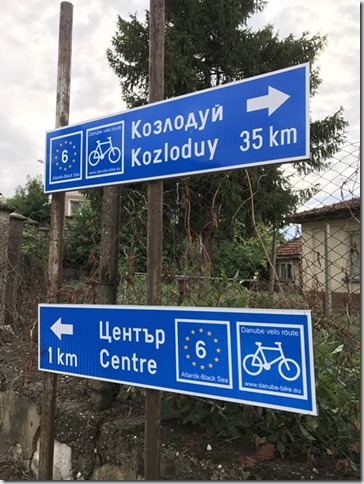 This day was 439 km in 9 hours. Quite slow roads driving into this direction.

Total for the trip is now 2811 km.