Had a good night sleep and woke up when alarm went off at 06:30.
Once I got my eyes open, started making my own breakfast since in Aranyszarvas Vendégház there was no such option available as breakfast. Room had a water cooker so did not have to take out my own.
Two pieces of porridge and coffee and I was totally awake.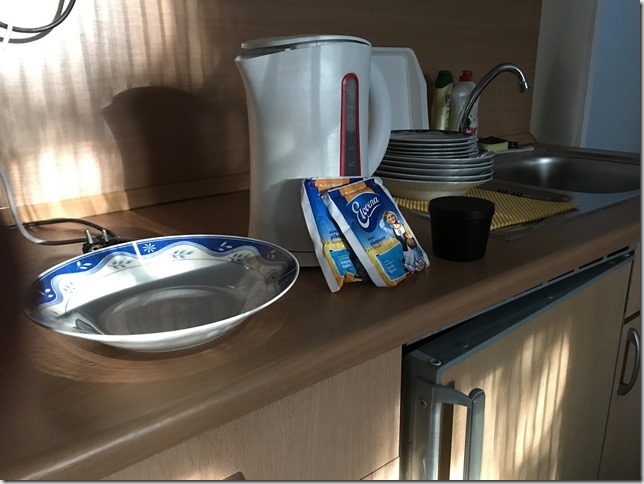 By 08:30 all packed and I was ready to ride again. Weather was looking really nice.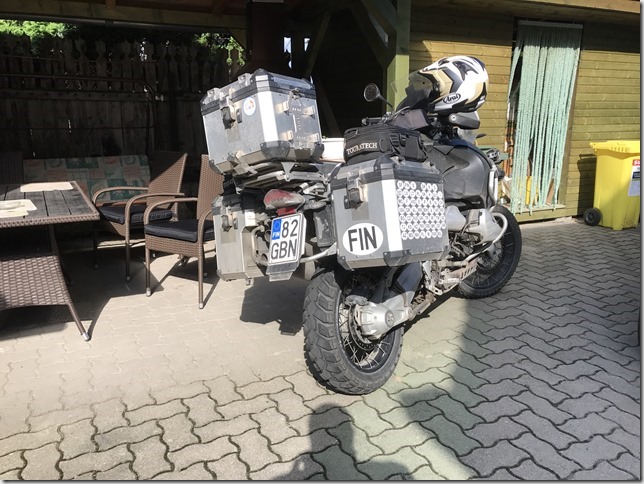 After couple of kilometers opened first part of the route, an excellent small route climbing to the mountain. Road partly in quite poor shape, but with GSA that was just the type of road I was after! Really enjoyable one.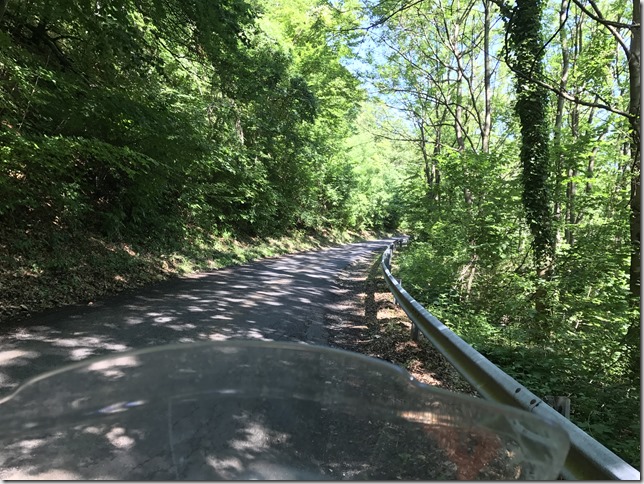 After riding smaller roads some two hours it was about time to get a break for water. Temperature was 28 degrees, not that bad but I had noticed that was starting to feel thirsty.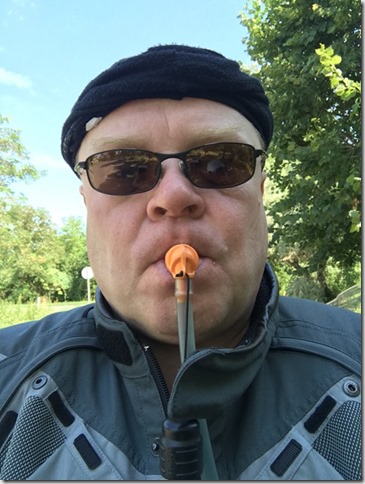 I had originally planned my route to go via Ukraine, but I saw a message on the way stating that waiting queue on Hungary-Ukraine border crossing was three hours decided to go to Romania instead.
Stopped for the fuel before the border and made quickly new route.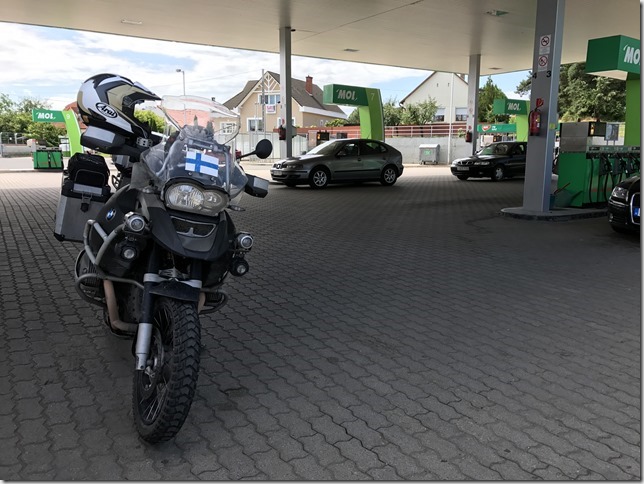 Some guys from Poland there at the same time as well, they were on their way to Romania with their totally clean and unused bikes. Mine is looking a bit different…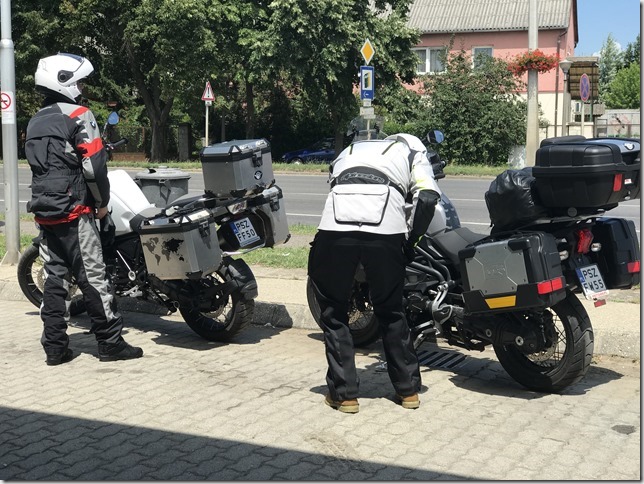 Queue on Romanian border long as well, but we went into an empty queue with some H-D drivers which then splitted into two other lanes and started waiting in the sun. We stayed with some Czech and Polish BMW's in the shade for a moment until third queue suddenly opened and we rushed into that.
We got really fast through the border while H-D guys were still waiting – in the sun!
Hungary-Romania border does not have two border checks, only one booth to check passports and you're in Romania.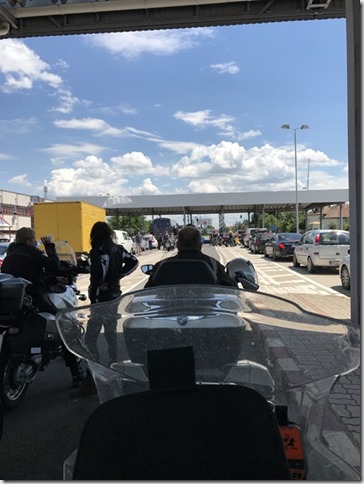 From here on started driving my on the fly made route which obviously was not the best one.
My target for the day was to reach Cluj-Napoca and once I was in the city started looking at a place to stay. Found a place called Hotel Alexis which looked promising so did an reservation and went there.
Got bike parked behind the building in small parking place, nicely not visible to anybody from the street.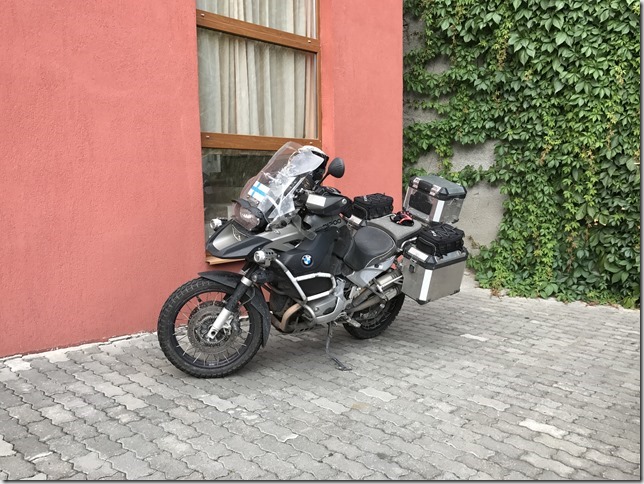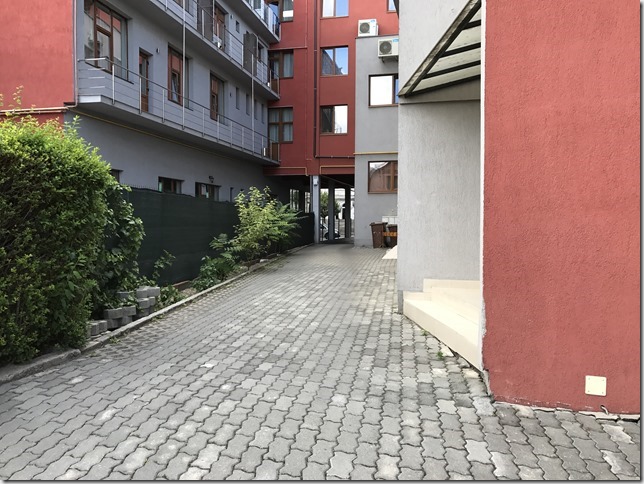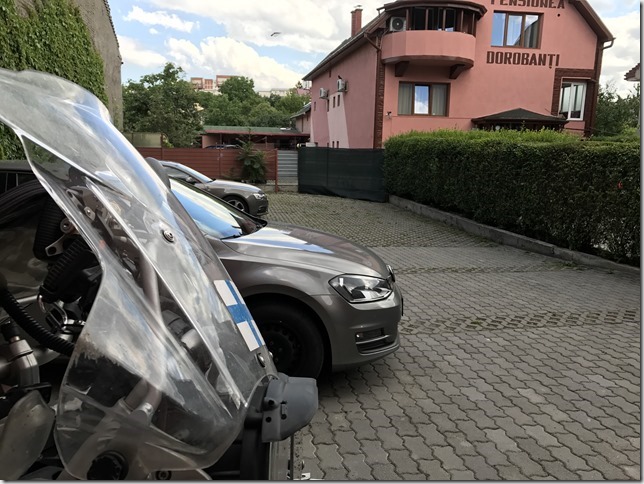 Weather was also starting to look really bad, was thinking that it was about to start raining.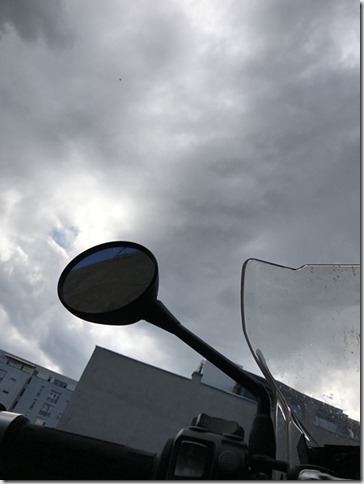 Staff at the hotel was speaking good English so check-in was fast and smooth.
Once I got settled in I went for a walk and to find some food.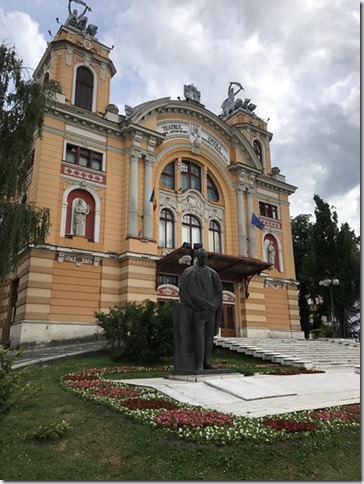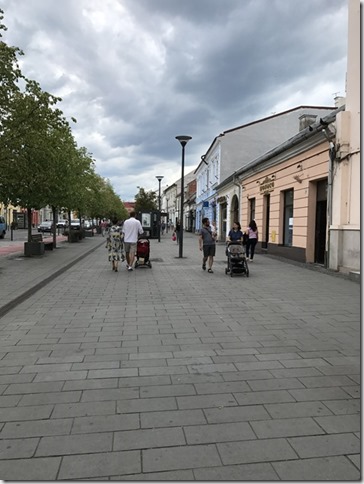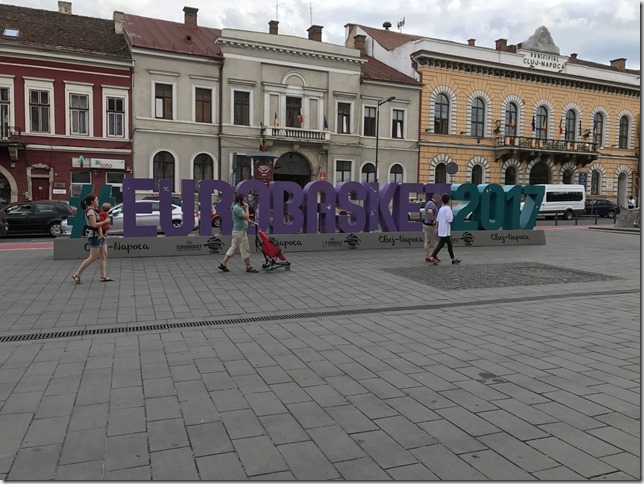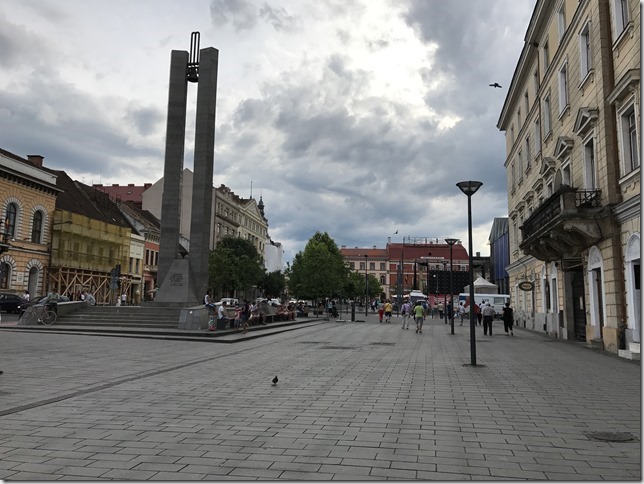 There was some big event being built in the main square, which turned out to be some opera show, free for everyone. For a second I thought about seeing that but then came into my senses again…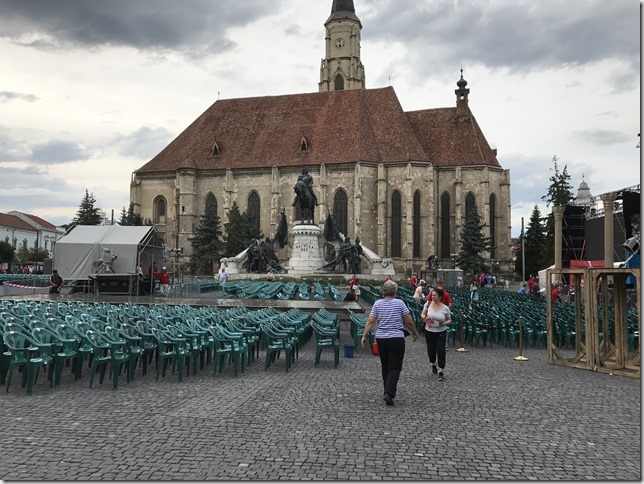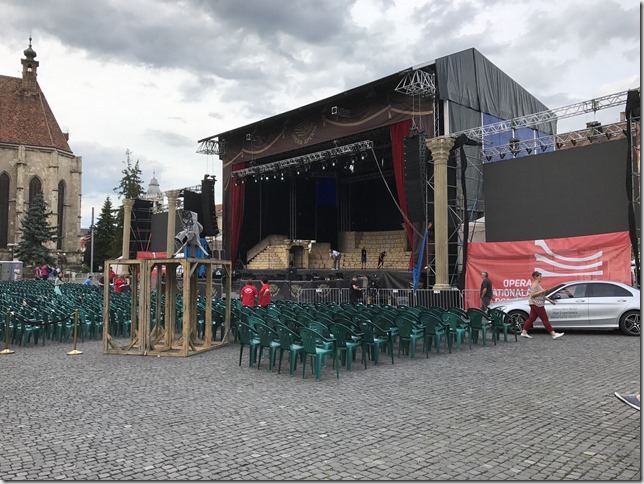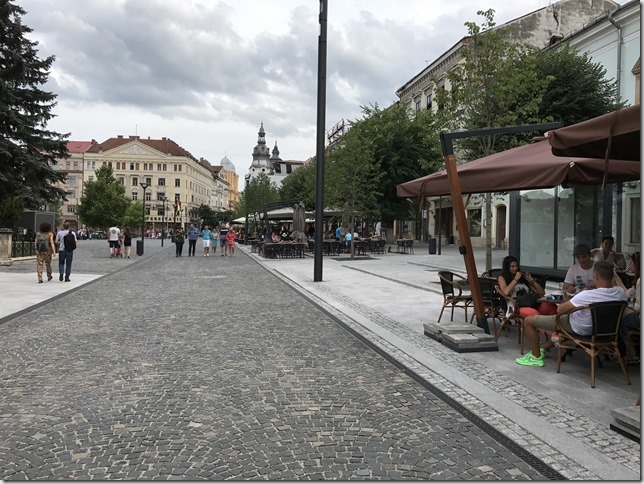 Chose place called La Piazzetta to have dinner and got a very tasty pizza in there.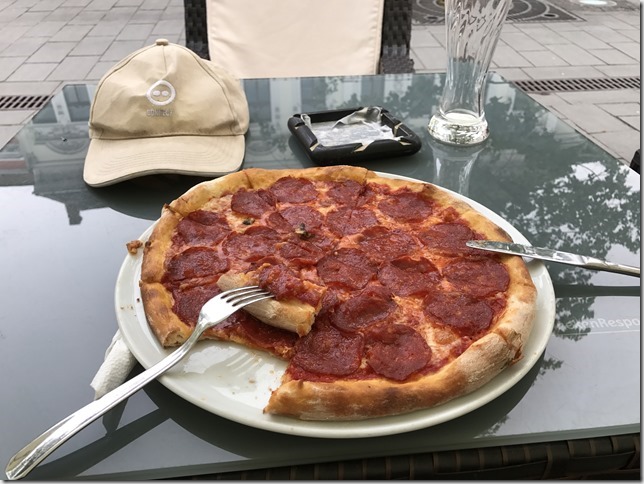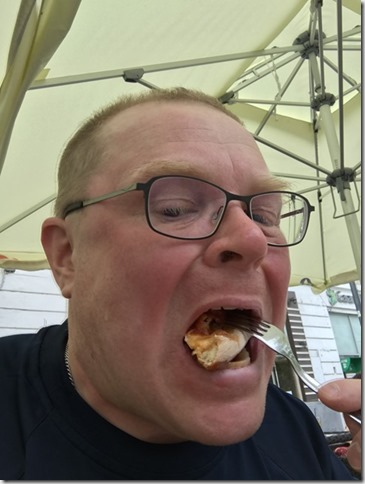 After dinner continued walking and could not get enough of all these different wiring work that was done all over the city.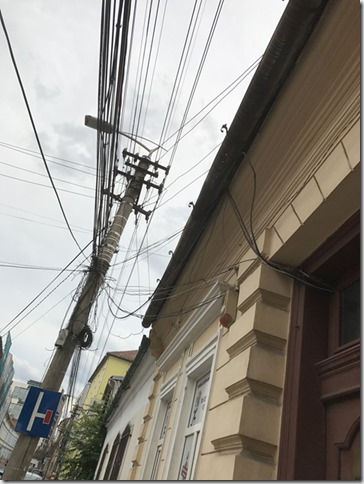 Back to Hotel Alexis and day was done again. Did not start raining after all although it was looking a lot like that.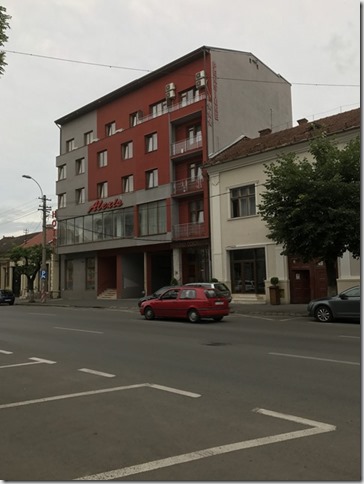 This day was 432 km in 7,5 hours.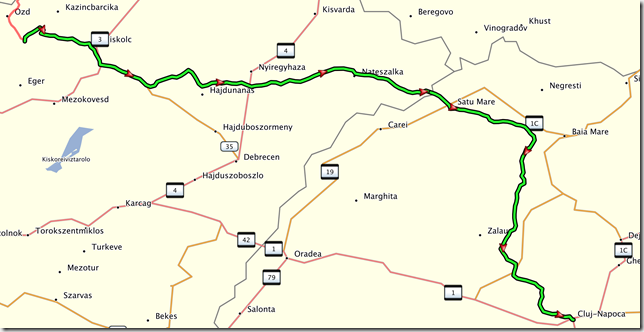 Total for the trip is now 2373 km.