I woke up very very early at 04:00. Could not really sleep so I started planning for the next day.
As I was not feeling that good from all the driving I had yesterday, I was looking at other options. Original plan was to drive from through Georgia directly to Vladikavkaz in Russia, but with these roads and kilometers this was not looking to be an option.
Slowly the plan formulated so that I will start driving towards Georgia on the route to Vladikavkaz and just take the break for the night when I feel like it.
So around 07:00 I was again ready to go, packed bike and on the road again. No breakfast given in this hotel Baraka, had reserved some candy from local store last night to cover this.
Some pictures from my hotel room and around the hotel: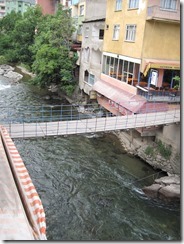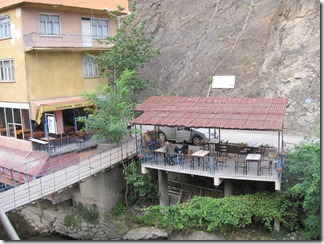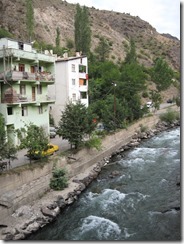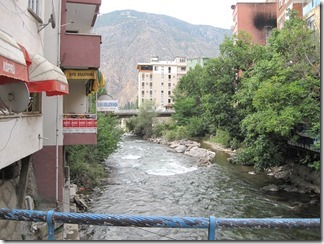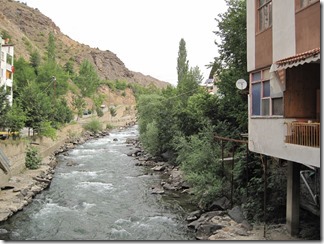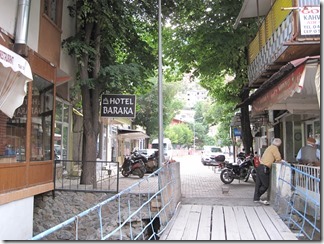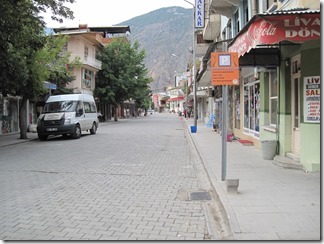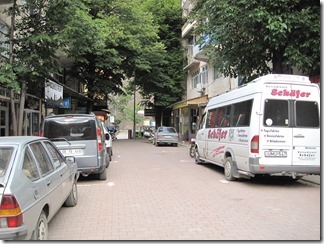 Road out from the city was quite good for couple of kilometers, but it turned to road building site again and speed dropped very rapidly.
In one of the tunnels on the way I almost fell with the bike, tunnel was all covered in mud! In the video below you see some sudden movements, it really felt even worse than it looks in it!
Mud in one of the tunnels caused some issues
I slowly made my way, scenery was again very rewarding.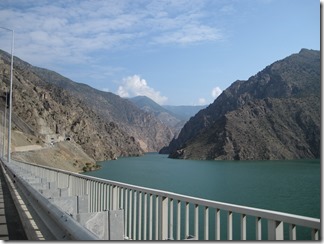 At some point I realized that the road in my GPS was going into different direction than the road I was driving. No idea where I should have crossed the river… Green line is the actual route I drove, purple is the planned. I'm pretty sure that the purple line road was not there and certainly the point where they should meet was not according to the map seen in here or in Google Maps!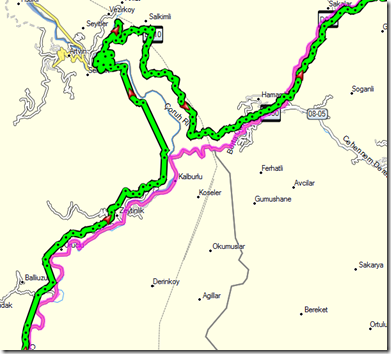 So I ended up driving some 50 km extra, but roads very on that side quite nice so no problem with that.
On second half I was also driving on quite high and was feeling a bit of headache, probably some sort of high altitude sickness. Similar symptoms I had on Pamir Highway.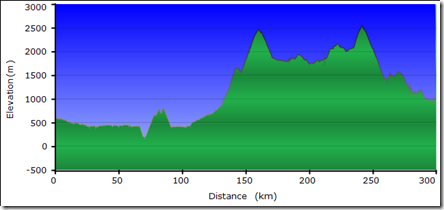 This was a picture about a village up in 2.5 km. Cannot really believe there were people living on those…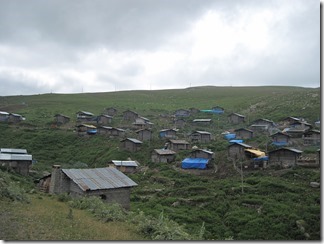 Road towards Georgian border was pretty ok, border was fast and I was in Georgia. I took the Posof-Vale border crossing, not the one by the coast.
After crossing the border to Georgia I had already made up my mind that I will take the hotel from Akhaltsikhe, my headache was giving me too much trouble to continue.
Quickly found the hotel in the center right after 13:00, did not give much thoughts when I saw this hotel Lomsia. Quite a new one, damage for this was 150 Lari which was quite a lot but I was not in the mood for searching alternative. And they accepted Visa for payment.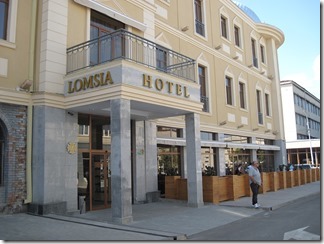 After checking into hotel I took one more ride to wash my GSA. And of course this turned to be a local entertainment show, there were bunch of people working on the bike and even sitting on it. Damage for the wash was 5 Lari.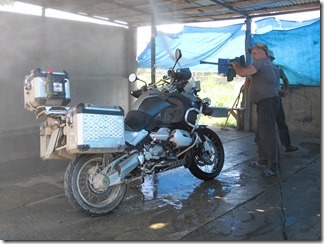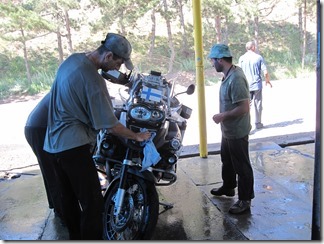 This guy sitting on the bike could not really drive this, but looked like to be some sort of *manager* of this place and of course needed to sit on it and his picture taken…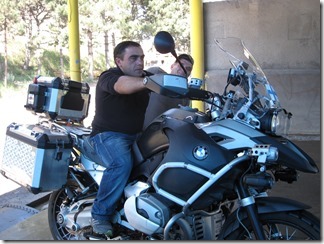 A bit better looking bike again. First wash on this trip.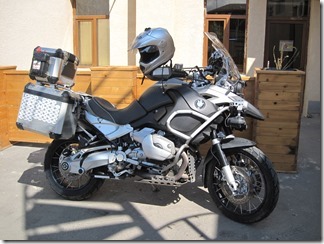 After the was went to find some food and found it really hard to find any restaurant in this town. Finally I looked down from one door in the street and found a place which looked very weird, but they had even some sort of English menu so I was again sold.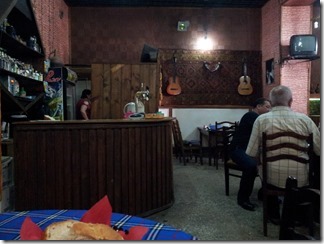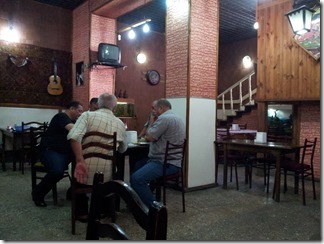 Food I got was like Finnish 'Makkaraperunat', but made from lamb meat instead of sausage and tasted really good. And with lots of salt in it. This was just lamb meat and potatoes fried in oil and some raw onions on top of it.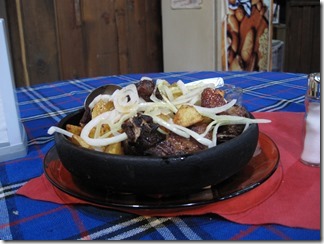 After eating this took few hours of sleep to recover. Woke up after few hours, did the planning for the next day and went back to sleep after 21:00. I was really done for the day, especially the driving from yesterday was still reminding me and also my headache was still giving too much trouble.
Total for the day was round number 300 km for the day in 6 hours.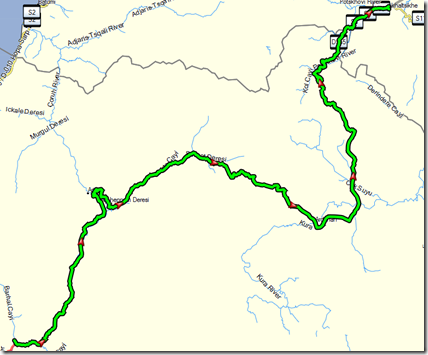 Total for the trip is now 7728 km.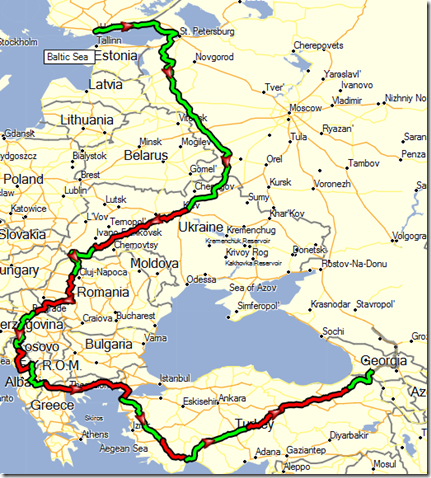 Hopefully tomorrow is a better driving day.