Had an really early morning did not manage to sleep even until my phone started ringing 06:00.
After having my morning porridge in the room (there was no breakfast option in this place) I packed everything and by 07:30 I was ready to ride again.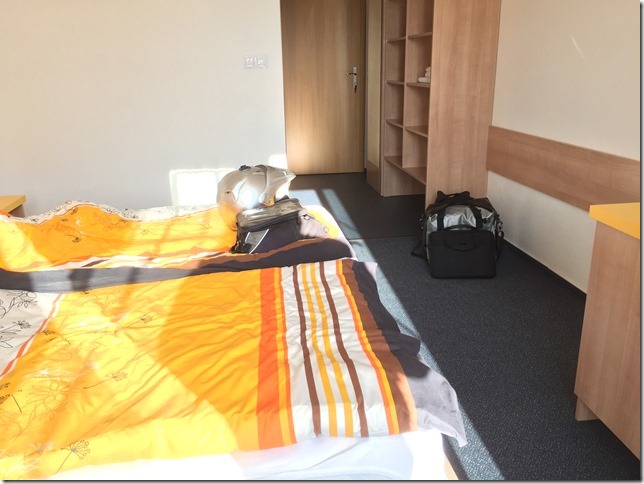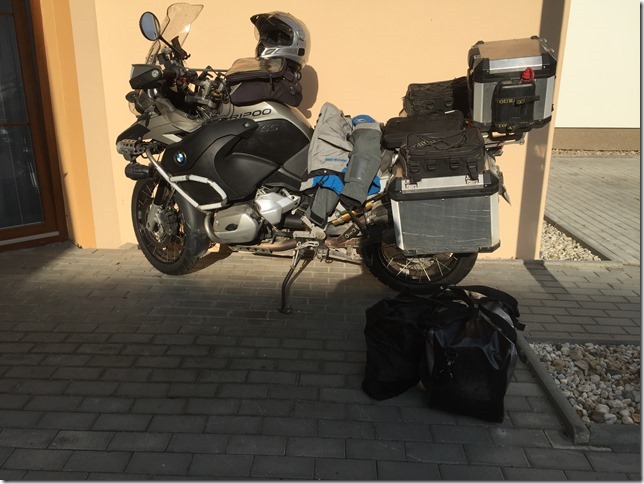 Just after few kilometers there was Austrian border waiting and I got my vignette for 10 days as I needed to take the highway to get some more mileage quickly. This was going to be long riding day.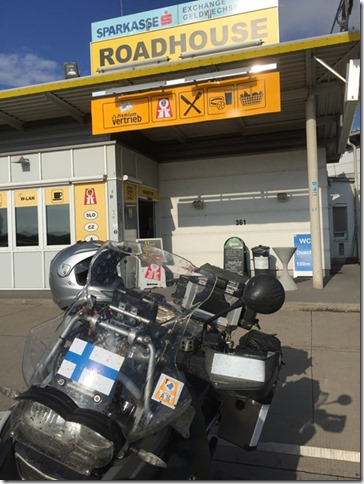 After riding some 400 km it started dropping some water just enough that I decided to take a break, refuel and put rain suite on.
It rained few drops for some 200 km and it was time for another break to take rain suite off. This was the second and last stop for the day.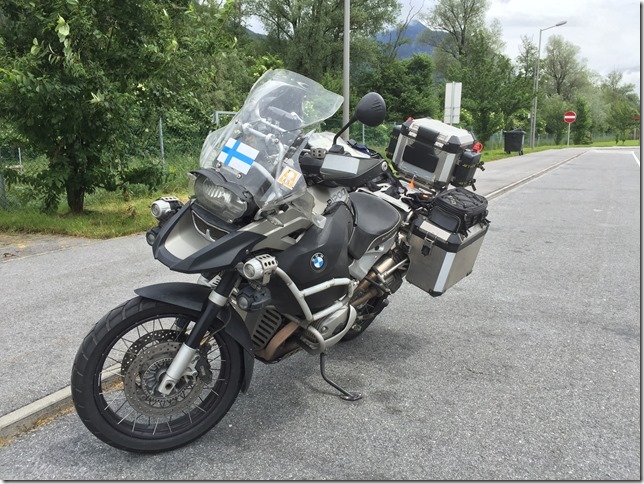 After this it was raining some, not raining but did not rain enough so I continued without any raining suite on. During the last 50 km there was also so many tunnels on the way that those kept me quite dry and I was not totally wet when I finally made it to the place for the night.
Coldest spot was in St. Moritz, freezing 8 degrees!
Route took me from Czechs through Austria, Germany, Switzerland to Italy, crossed quite many countries on the way.
This Ostello Residenza Molinatto was really a nice surprise and not expensive either. Breakfast was not at its best but that was quite expected as this is in Italy.
Got a really big room which sleeps 6, well enough for me. Nothing really in the surrounding area so I called it an early night.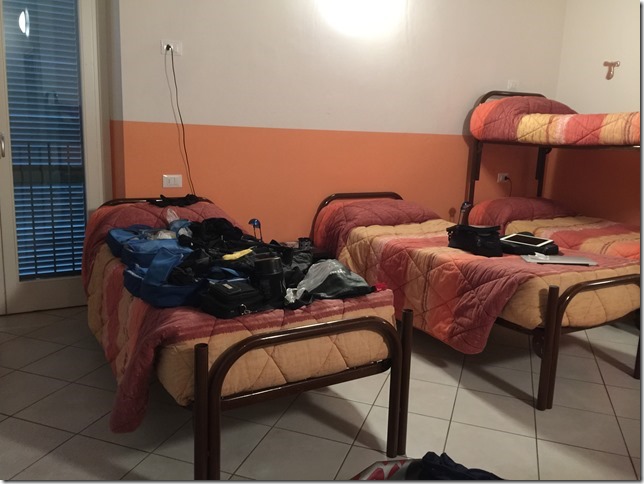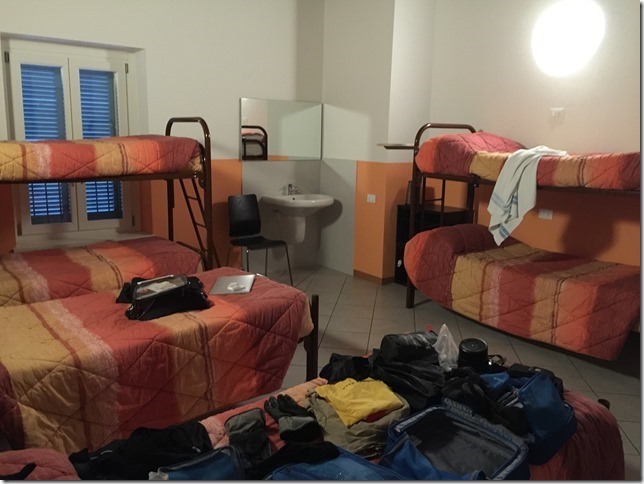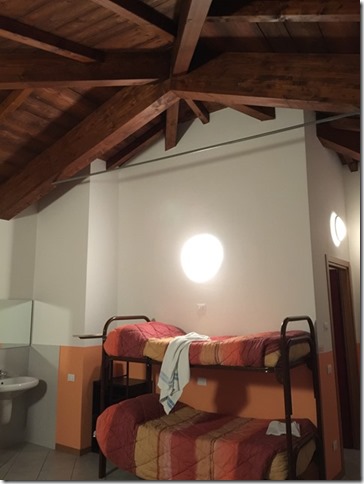 Parking is a mess in here with a big motorbike, but managed to take my space for it by blocking one place for the car. Tomorrow morning I need to see which way I get out from here!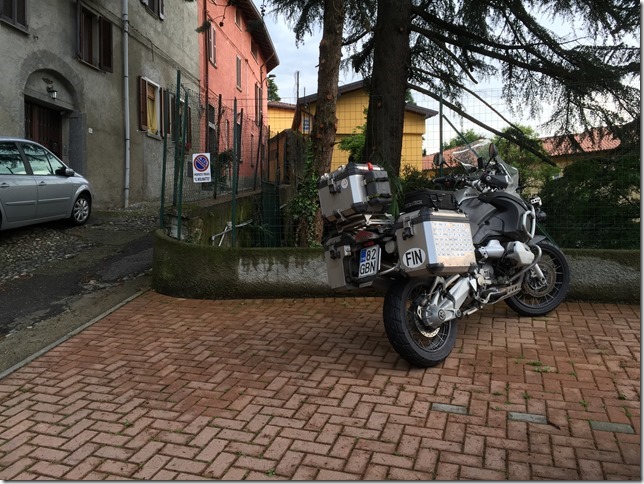 Views are great up from the hill but weather is not that nice. When I arrived it was only 16 degrees.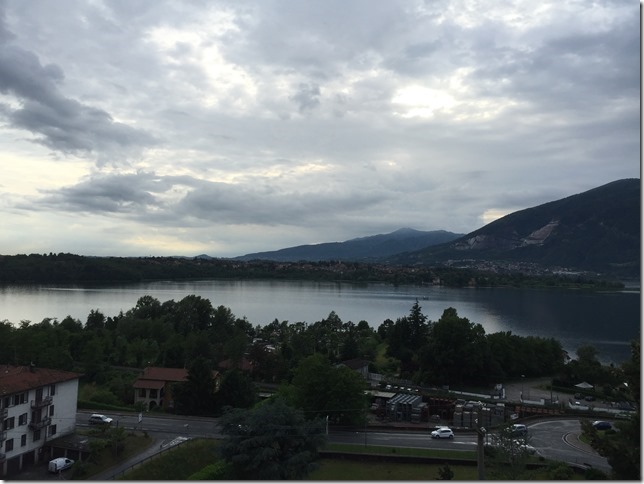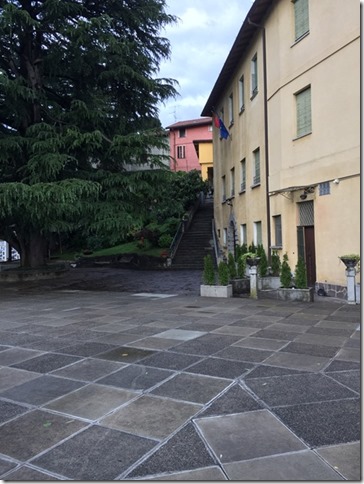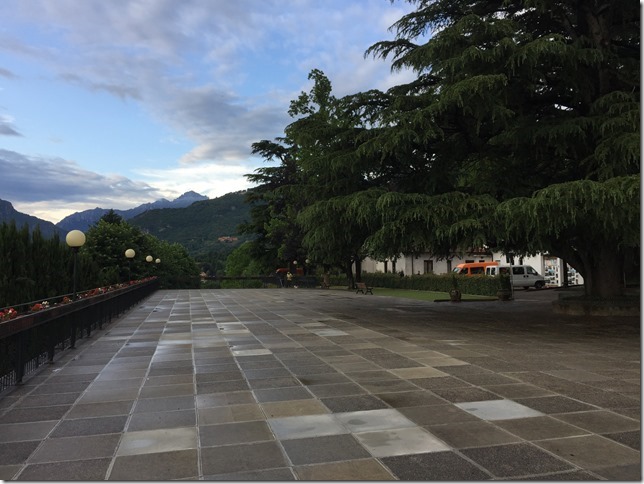 This day was quite long anyhow, 879km in 11 hours.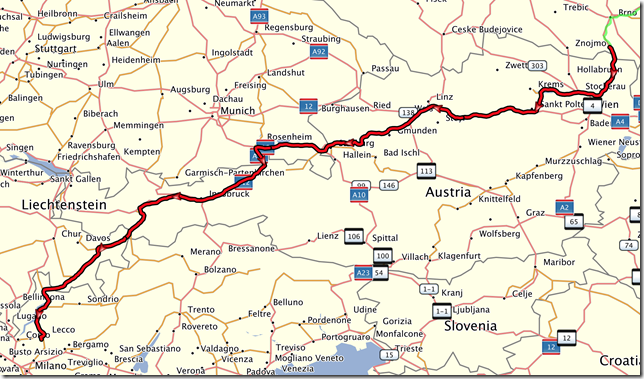 Total for the trip is now 2555km.