Day started with an excellent breakfast downstairs, there was even dark break available.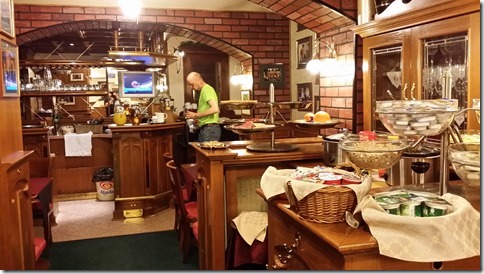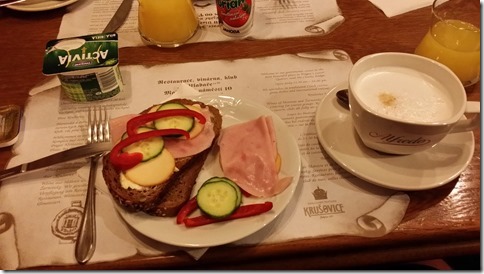 After breakfast we went outside to check that bikes are still there – and they were. Janne had his bike covered for the night, I just left it there.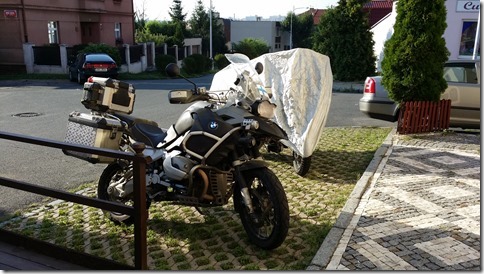 It was closer to 09:00 before we managed to leave the hotel after planning coming day. Not much of a plan other than switching into transit mode towards Tallinn and Finland.
I was heading to Warsaw and Janne was still thinking about continuing even further. I was not in a hurry since it would anyhow take three days before I was going to be at home so my plan was to divide rest of the kilometers into even driving days.
During the morning weather was still ok, but as we entered Poland it soon become obvious that we would get wet and we decided to put rain suites on.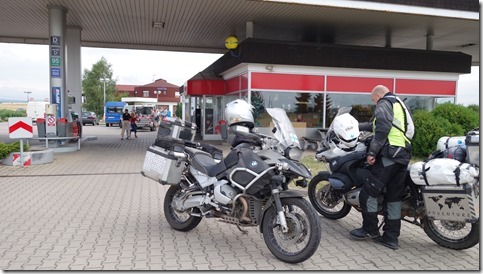 In Poland we were driving first newly build highway which pretty soon ended in a road construction site and we were back on the old road which went through all possible villages. In some of these we just passed all the cars into front of the queue, some we were forced to stay in the queue so driving was quite slow.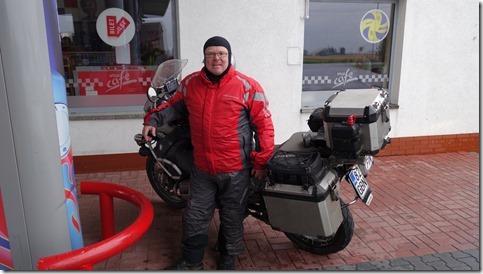 When we entered Warsaw, I headed to my hotel and Janne still continued few hours forward.
I had selected Hotel Colibra where I have stayed before, it is in good location when coming into Warsaw, no need to drive through city that much. Price is not that bad either, hotel is clean, modern one and breakfast is just excellent.
Driving for this day was 632 km in 10 hours, driving through all of these villages slowed us down quite a lot. My driving ended before 19:00 which was good time to call it a day. Later I just had an dinner restaurant nearby, did not even start to plan for next day. I would have all the time needed for the in the morning.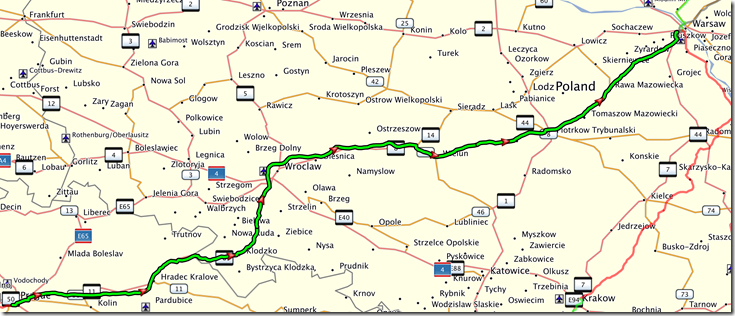 Total for the trip is now 12531 km.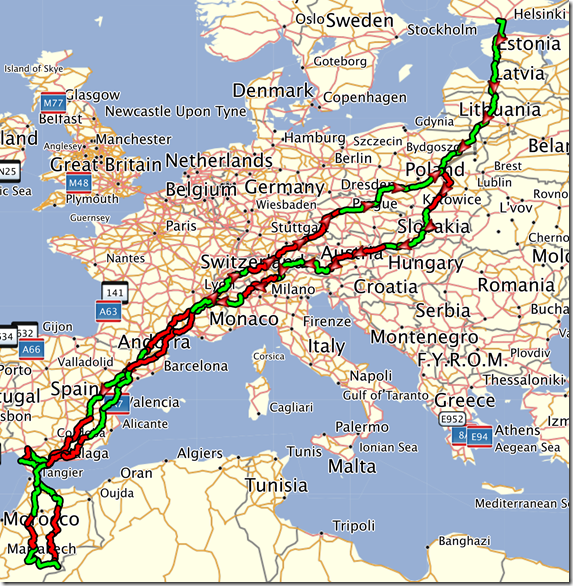 From Warsaw to Tallinn road is so familiar and boring, but will get me back home after two days.