Got an early wake up, quick checking the bike and to the breakfast.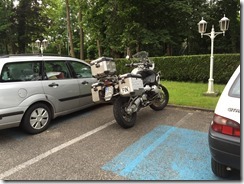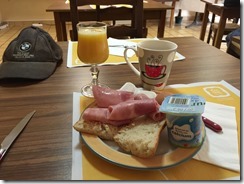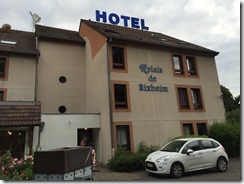 French breakfast is not that fancy, but better than nothing especially when I got no dinner.
Got a bit later start this morning as network connection was so poor last night that I could not use that to book next hotel. In the morning it worked better and I got my plans ready.
Found a nice little hotel in the middle of nowhere in Montfaucon-en-Velay and started driving towards that.
Had to do two stops on the way, one to check tire pressures again. This time I put 2.7 into front and 3.2 in rear, but end result wasn't any better.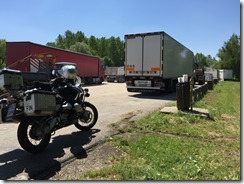 Second stop was just a quick one to refuel the bike.
After 463km and 7 hours later I was in the destination. Last 100 km was really excellent smaller mountain roads, really enjoyed riding those again. I really don't like to ride on bigger roads, too much traffic and it is really boring.
For the evening part I did a quick walk around this small village which had only few bars, couple of hotels and some small shops. For me, basically nothing except the hotel and one grocery store.
Had a sandwich from the shop to get me going until dinner in the hotel.
Hotel dinner was quite nice, nothing too fancy but plain simple food.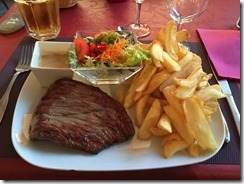 This day was 463km driving in 7 hours.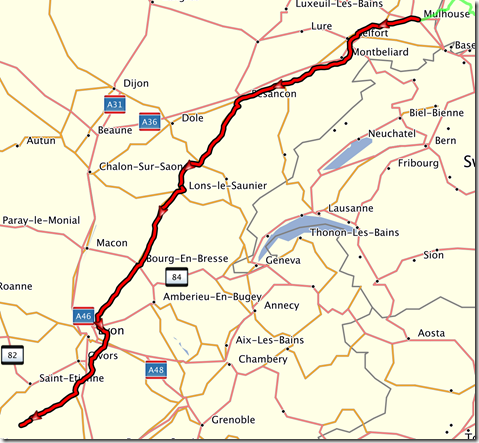 Total for the trip is now 2939km and I'm almost half way on it.