Day started early again, woke up after 05:00 already and started planning for the coming day.
Had an early breakfast, not many others were there yet.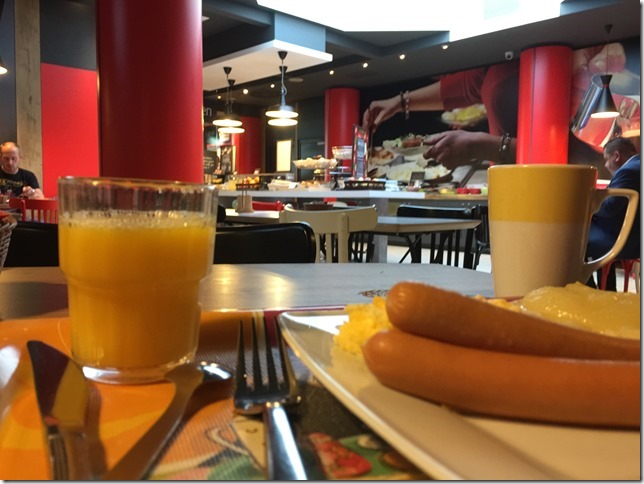 Managed to work a bit as well, had a one conference call with a colleague to guide him into right direction on how to finish tasks during my absence.
After that final packing, filled water bag downstairs from the restaurant and I was ready to ride again by 08:30.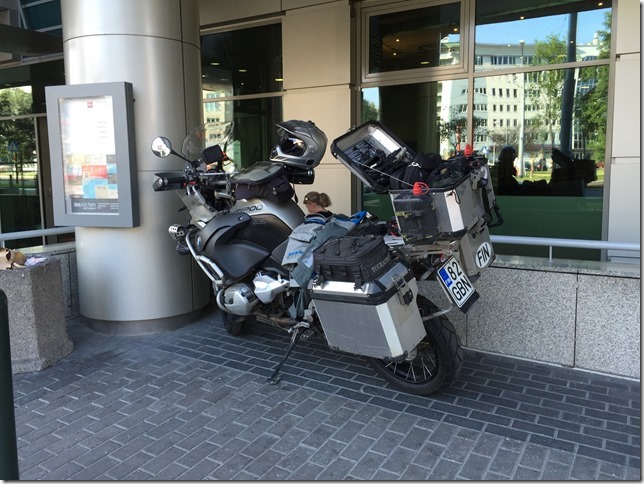 Getting out from Warsaw was a nightmare again, lots of cars on the roads. Nothing fancy planned for this day, only transit towards Spain.
After riding some two hours made a first stop for coffee.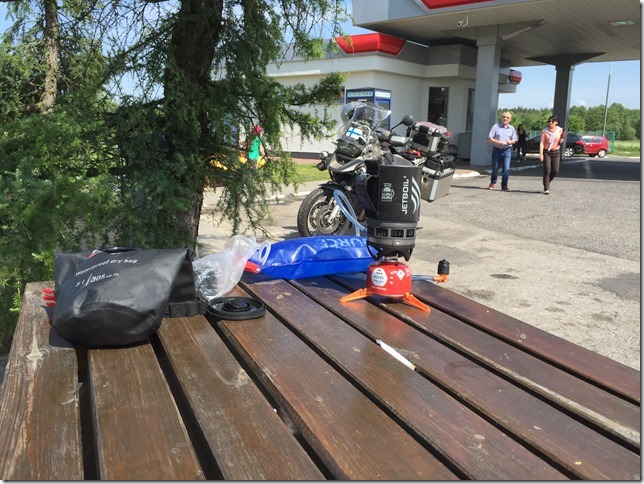 And later on another one for a quick snack and refuel a the last fuel station before entering Czech Republic from Poland.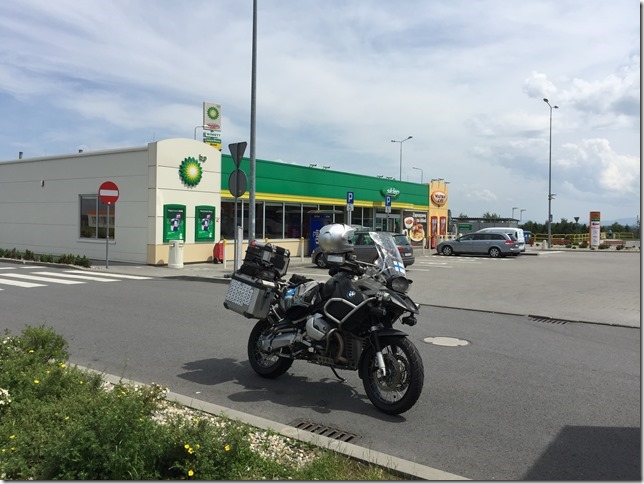 Needed to make one more unplanned stop as one of those big monsters flew right into my sunglasses and splashed into my face. Quick cleanup and then continued further.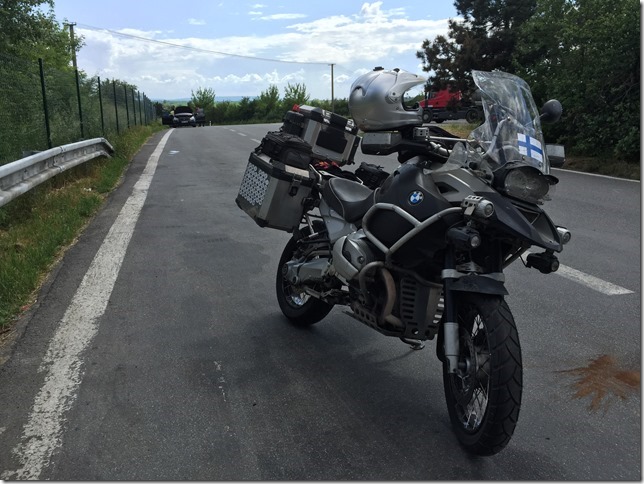 Before Brno there was lots of road works and couple of accidents making traffic jams even worse, but I managed to ride nicely between the lanes and did not need to stop even once.
Finally, arrived at Dolní Dunajovice and Penzion Volařík. Really nice new place, only downside I can think of is that there is no breakfast available and place accepts cash only, no credit cards. Other than that, can recommend place!
Lady from reception came out immediately as I arrived and guided me to park my motorbike under the roof. Place has secure parking behind the gate and yard is not visible from the small village road.
Place had even a small pool outside, now it was just covered and not open. Did not even bother to ask if I could take a swim there or not.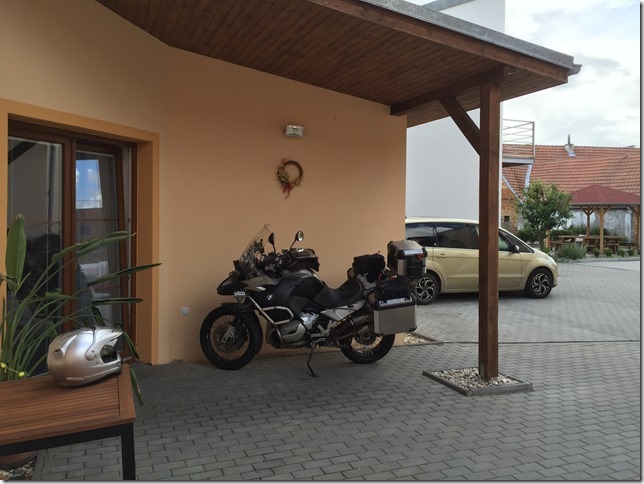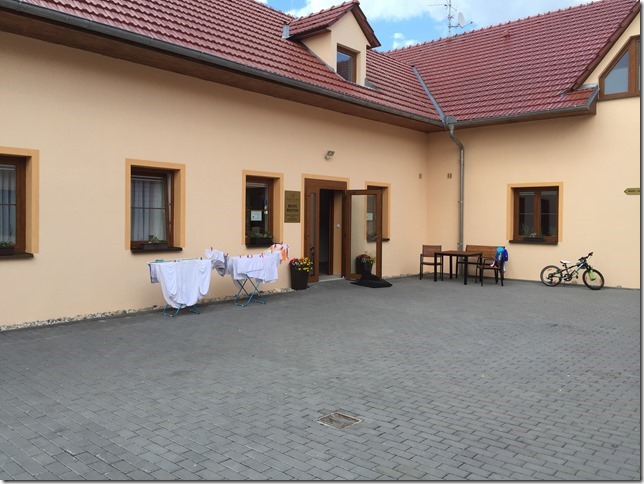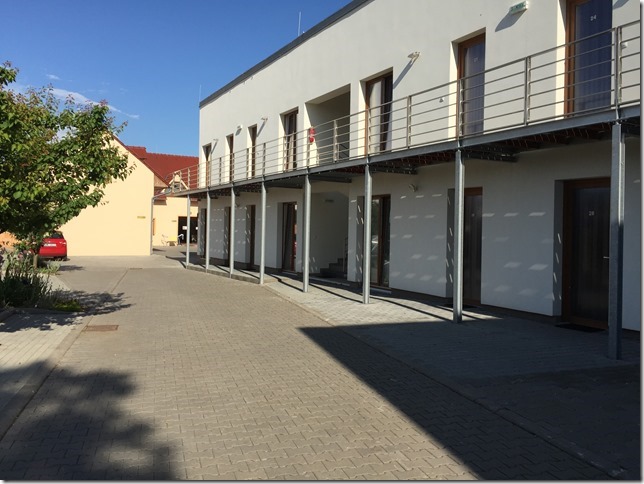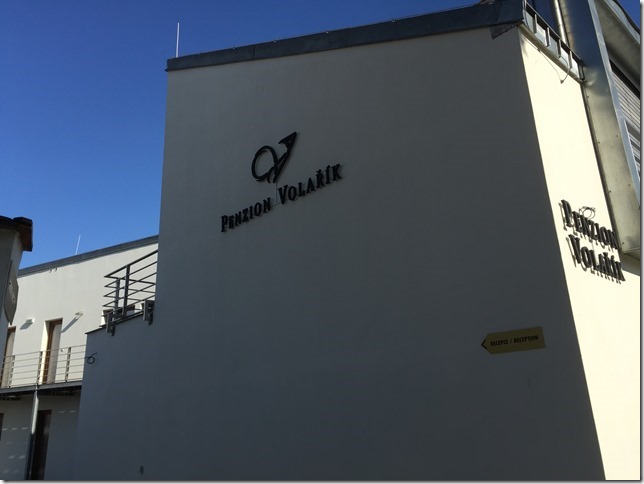 Again time to wash clothes as first thing, this time I would get them hanging outside on the balcony!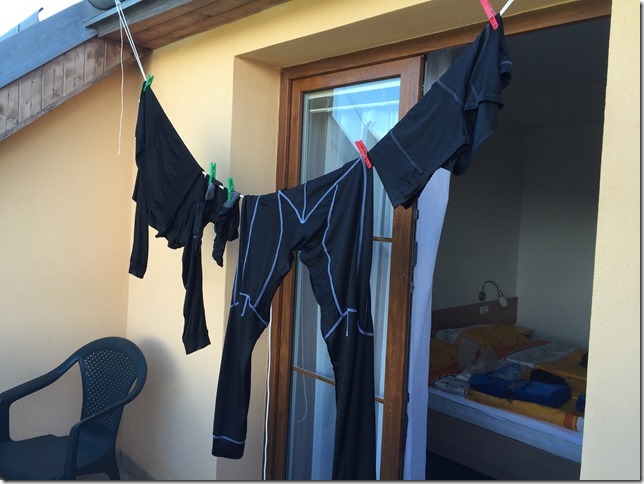 View from balcony is really an country side, tractors  playing in the field, dogs barking and people doing gardening work.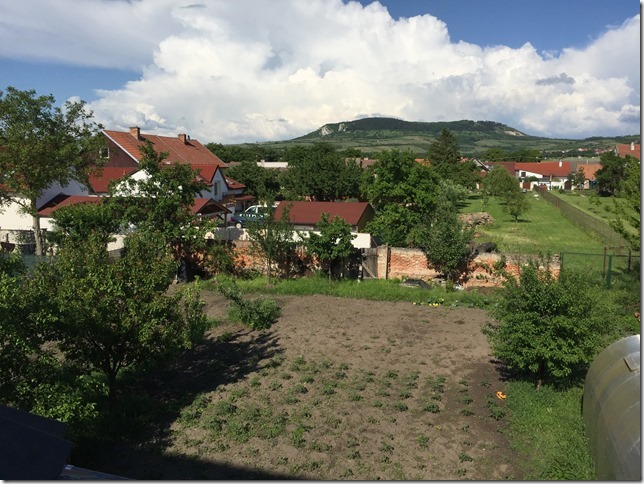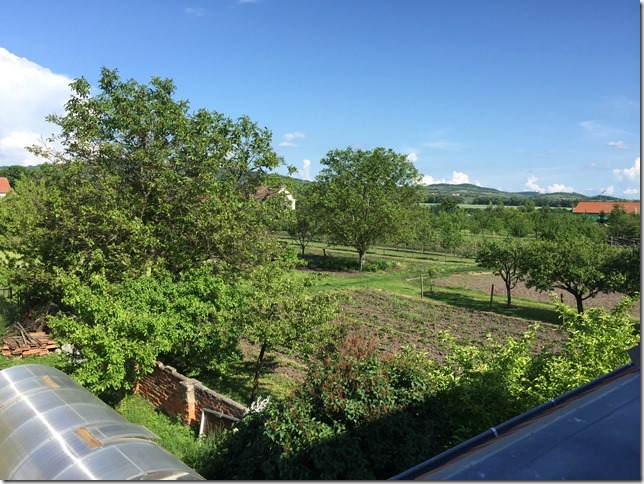 Once mandatory work was done, it was time for some shopping in local supermarket. Got some bananas, bread and cheese for dinner.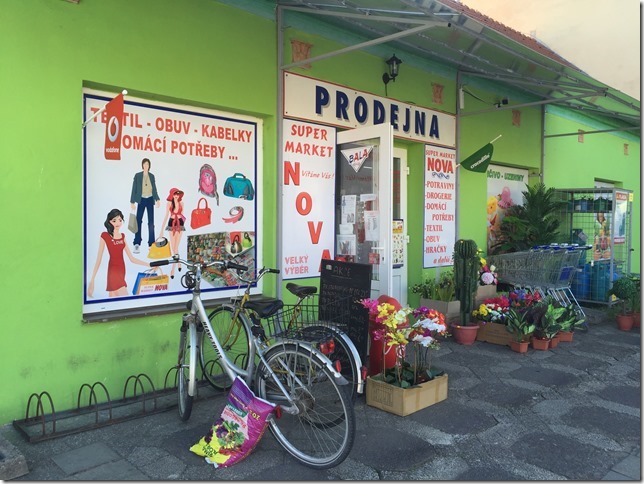 My combined dinner and work place.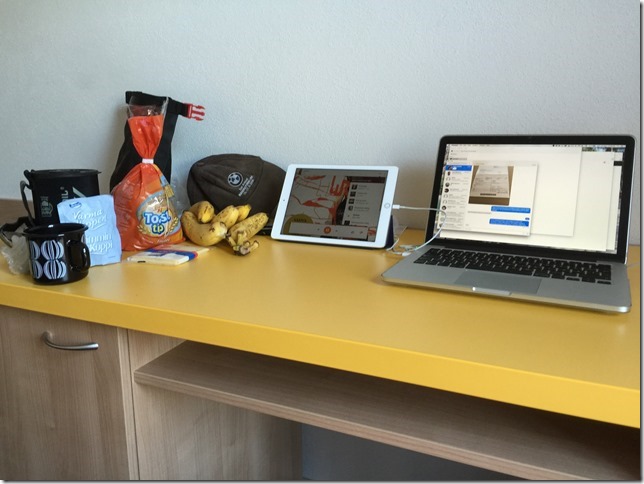 Having a hard time to work with only one screen when for years I have got used to working with minimum of two screens. Need to think a bit if I could use my iPad as a second screen. Just need to purchase additional software to be able to do that.
Day was 577 km in a bit less than 8 hours, not bad but I could have done more.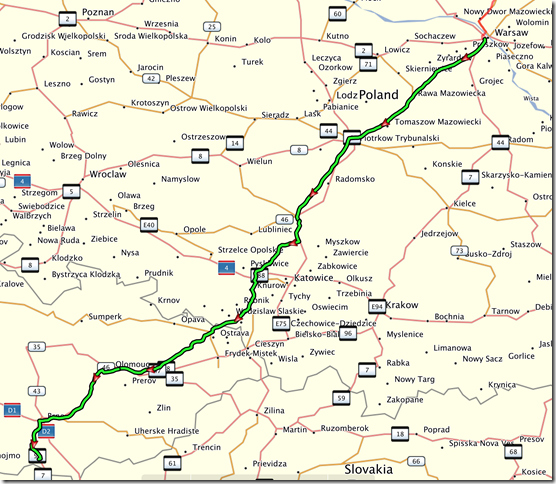 Total for the trip is now 1676 km.