Next part of the journey started early. Could not really sleep so I woke up at 06:00 and started packing again.
By 07:00 I took some of the stuff into bike and Ivan – the owner of  Apartmani Mare – came down as well.
Once I had finished packing we had an coffee together with his mom and also a group photo was in place.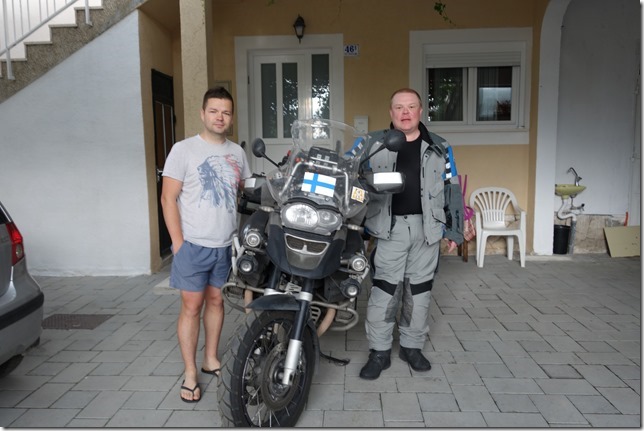 I almost put rain suite on as well, but decided to see how it goes as I needed to take first break pretty soon to get more fuel.
Just before Split I took a break for fuel and see how weather is progressing. All around Split was raining, but it took a while at the fuel station to get my credit card working and by that time rain had also gone elsewhere! Lucky me.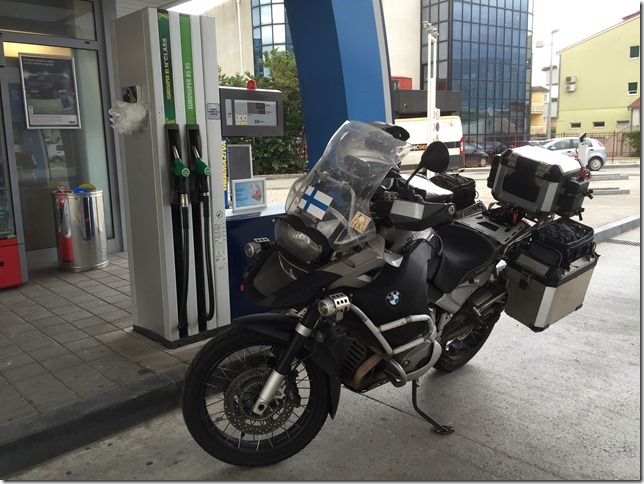 I drove through Bosnia and Herzegovina and Serbia as well, borders were really fast and smooth. Needed to show my bike papers on both borders and when entering Bosnia and Herzegovina they also wanted to see my insurance papers.
Found some really nice roads on the way so not all of the roads were boring big roads but some were really worth driving!
Next stop for water was after driving a bit over 500 km.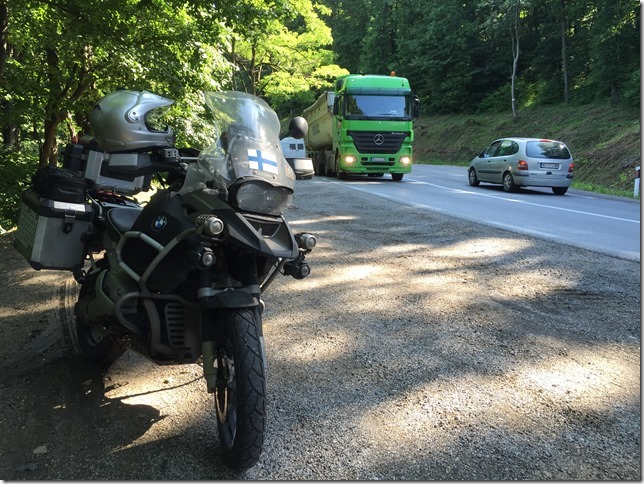 All this time rain had been in front of me, but I did not manage to catch it. I did couple of detours just in case and they did pay off, no rain at all on the way to Romania.
On the Romanian border the officer was trying to get me to buy Romanian road tax vignette on the next fuel station after the border crossing. I was not so keen on this as I thought motorbikes were  not needing that so decided that I will go to hotel first and see in the internet if this is really the case or not. And at the hotel I found out that motorbikes do not need to pay this tax in Romania!
One more stop for fuel in Timisoara before getting into the hotel Larissa.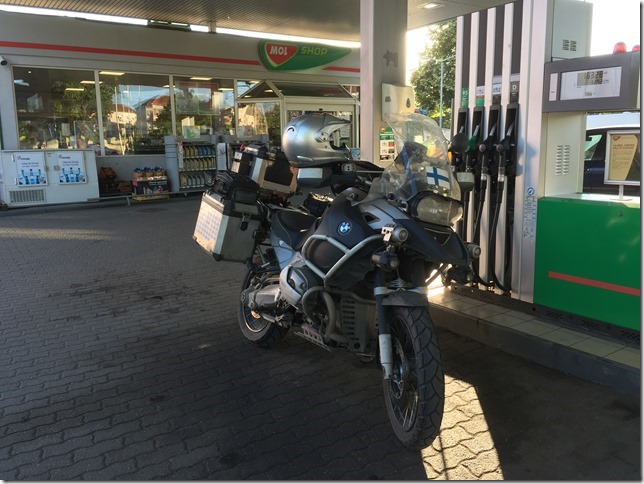 Got my bike parked behind the hotel, should be safe but it is to be seen how it looks like in the morning.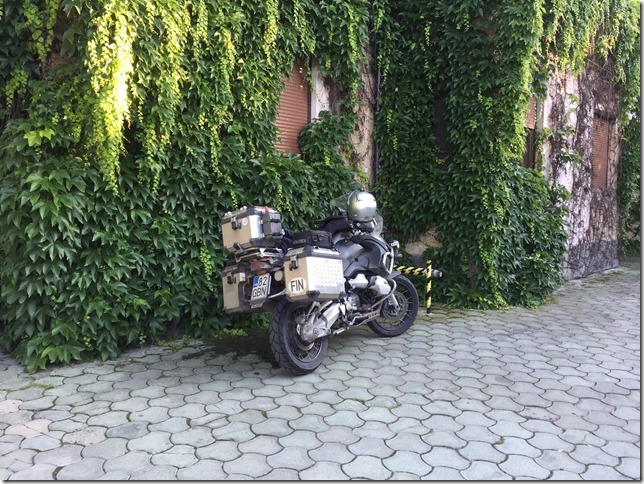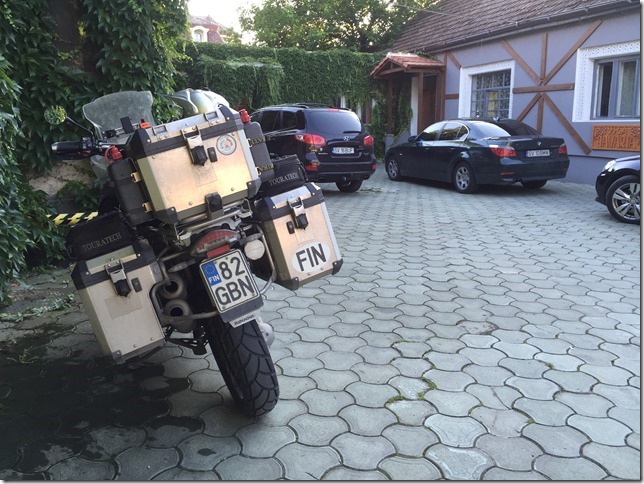 For the evening I did not go out at all, decided just to make some porridge in the room for dinner and coffee as a desert. Rest of the day went by planning next coming day and replaying to some e-mails arrived during the day.
Hotel is a bit outdated, but as the price is right and there is a clean room with a shower and bed I'm not really complaining.
This day was 705 km in 11 hours.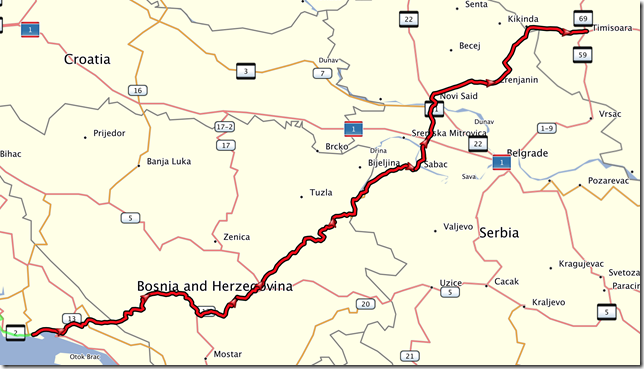 Total for the trip is now 6022 km.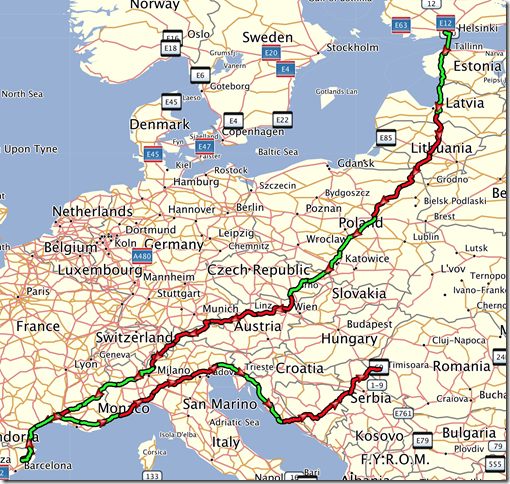 Transit towards Mongolia is now in progress!