I woke up really early, had some porridge and coffee for breakfast and by 07:00 I was already on the road.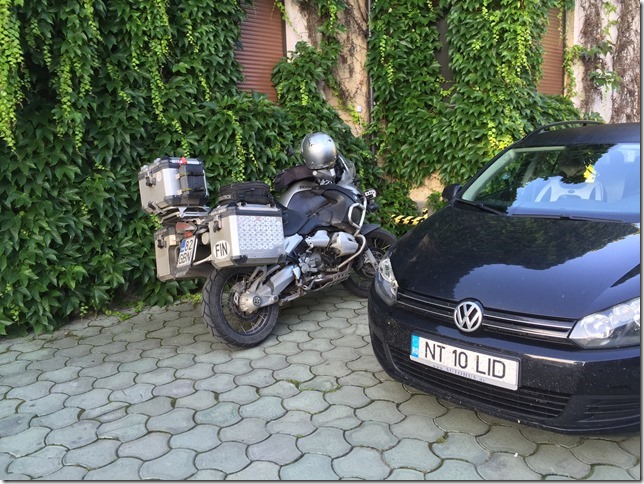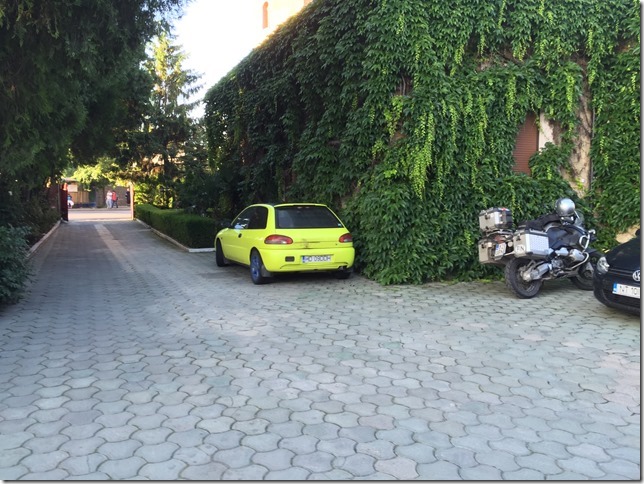 Made two stops on the way to drink, weather was really nice 20-27 degrees all the way. Romanian side roads were just excellent, good mix with highways and smaller roads which of course took more time to ride but where much more enjoyable.
Lots of horse wagons on the way, sometimes it felt that there were more horses than cars.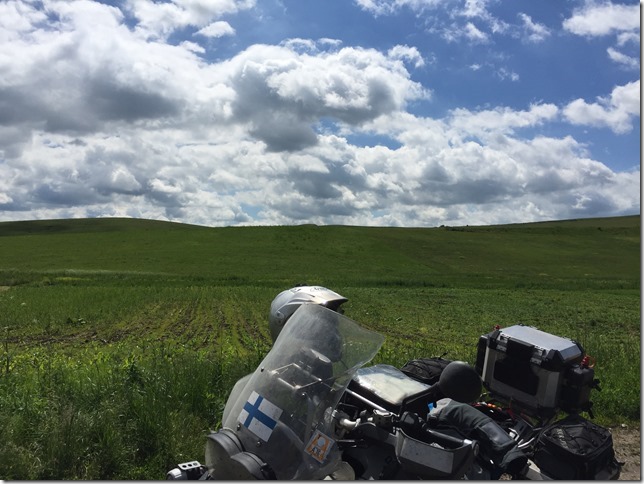 Roads in general are in quite good condition in Romania, in much better shape than I remembered.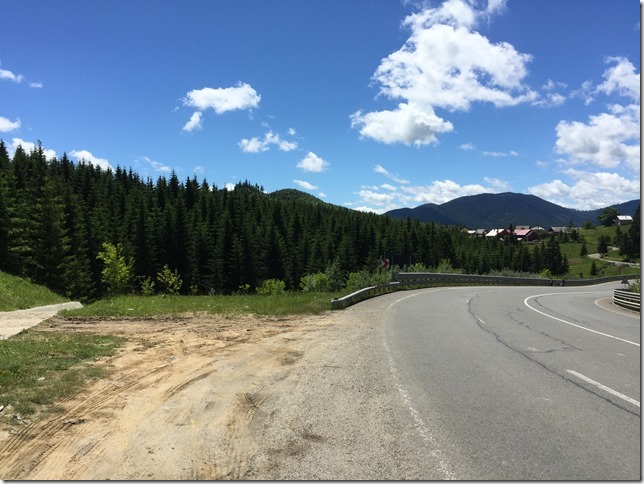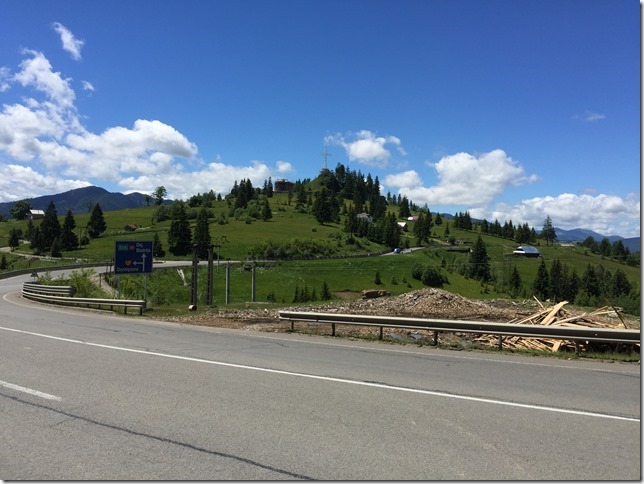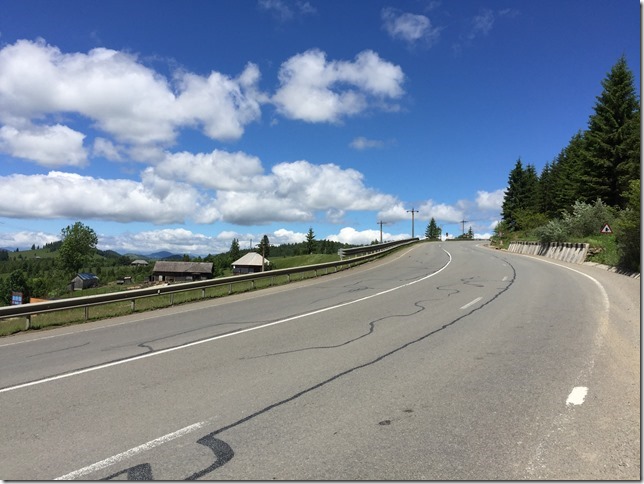 Needed to take one more stop before the border crossing for fuel, was not going to risk not making it to the next one and this was the last station on Romanian side. Much cheaper fuel on Ukraine, but when fuel is needed then I just need to have it.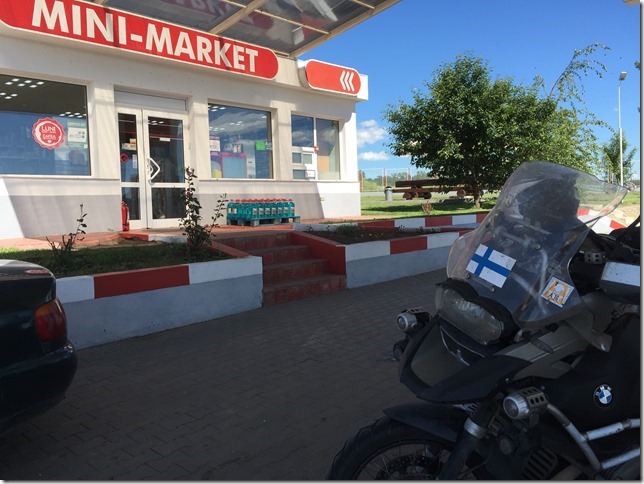 Quite a long queue on the border between Romania and Ukraine, but I just went into head of the queue and passed through in less than an hour.
Then it was just matter of riding 200 km to my next destination in Khmelnytskyi to meet Sergey and his wife Victoria. Roads on Ukraine side are a lot worse than on Romania but they turned out to be just fine once I adjusted my bike's suspension to big mountain mode. Suddenly roads were really smooth to ride. Locals were taking it quite slowly and I could pass by them easily.
Once I got there, Sergey guided me into Vik-Jan for sleeping. Their current place to live is too small for visitors and new house is still quite unfinished.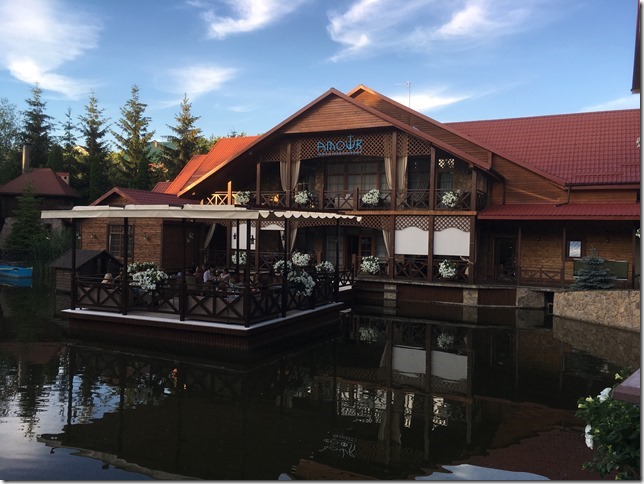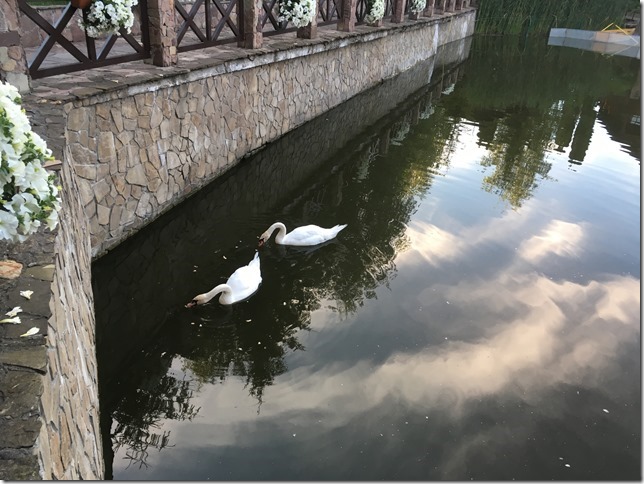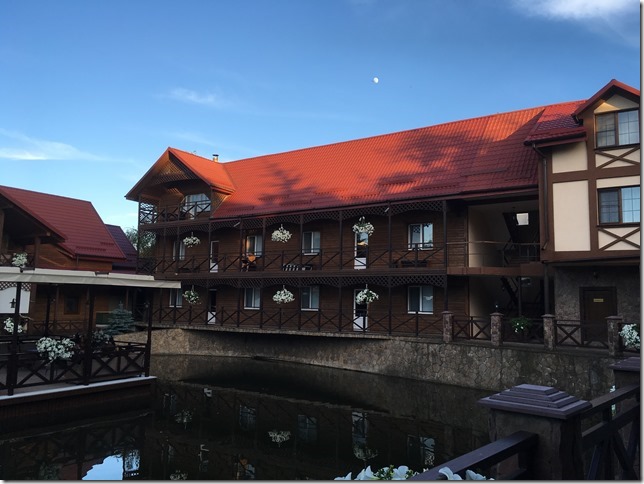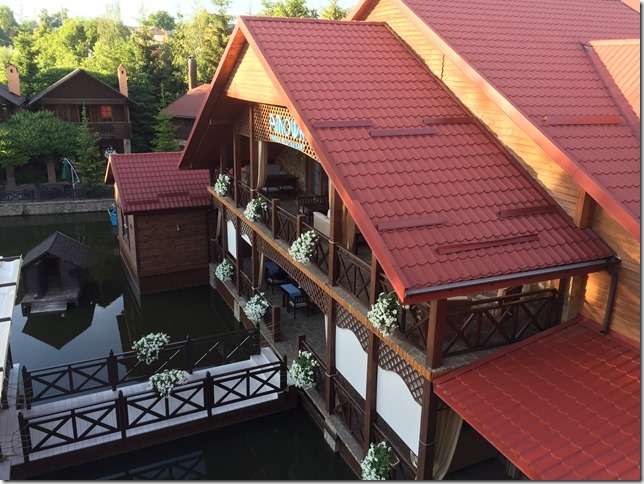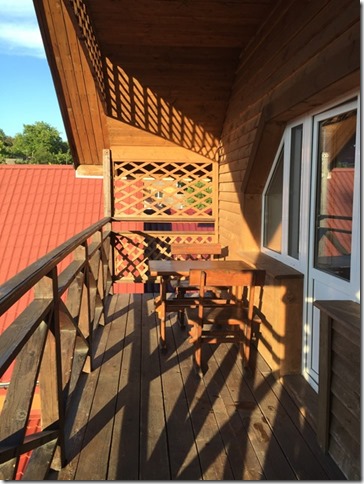 Once I got myself a bit cleaned up, went to Sergey's new place to have dinner and to see the house.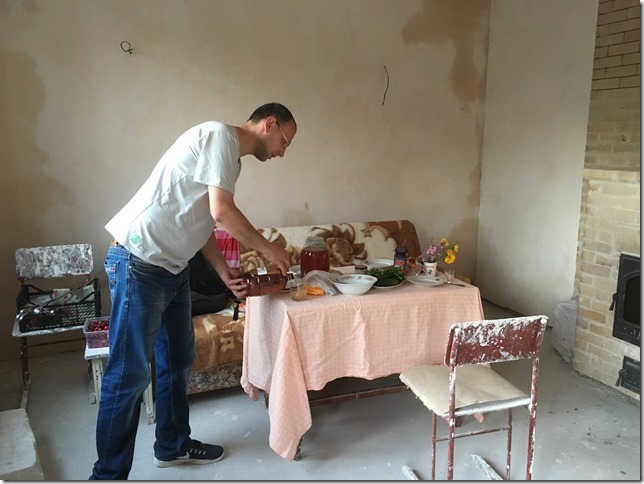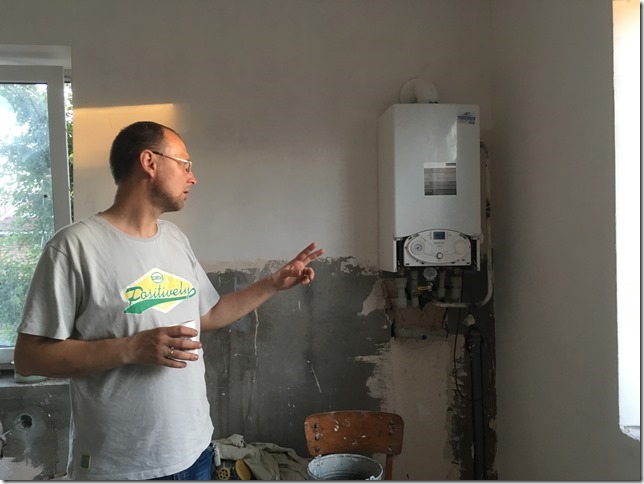 Some meat from wood oven, these were just excellent!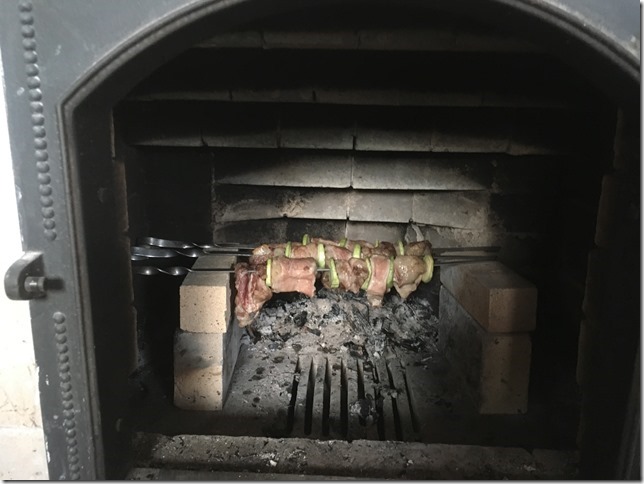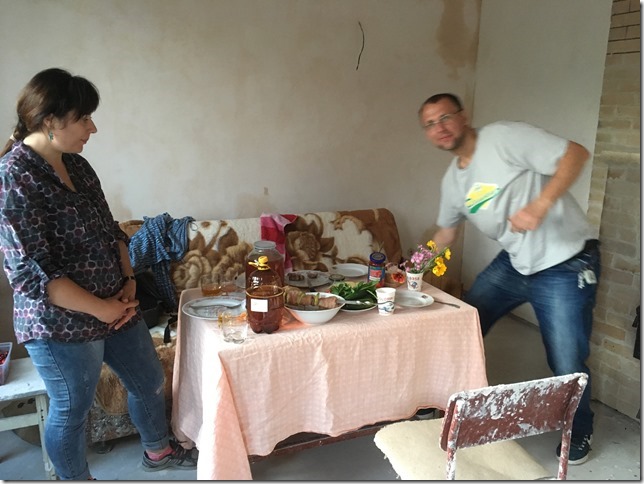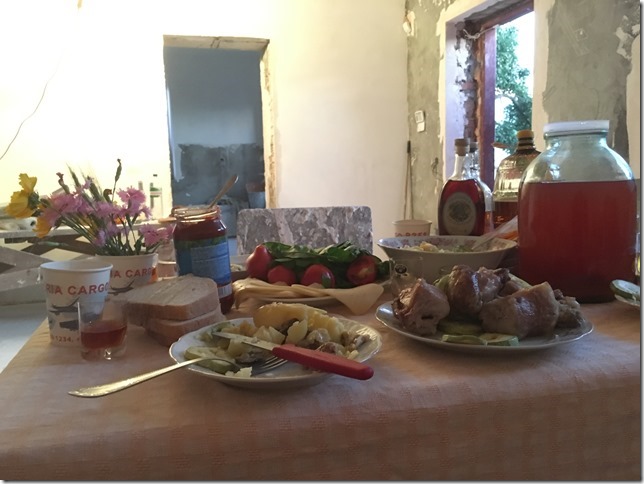 Lots of stuff to eat, most – if not all – made from organic stuff. For example tomatoes really tasted like tomato and not water like they do back in Finland.
Very much appreciated this evening with Sergey and Victoria! Hope we meet again soon, will have to come and see later on how your how project finishes and looks when you have moved in.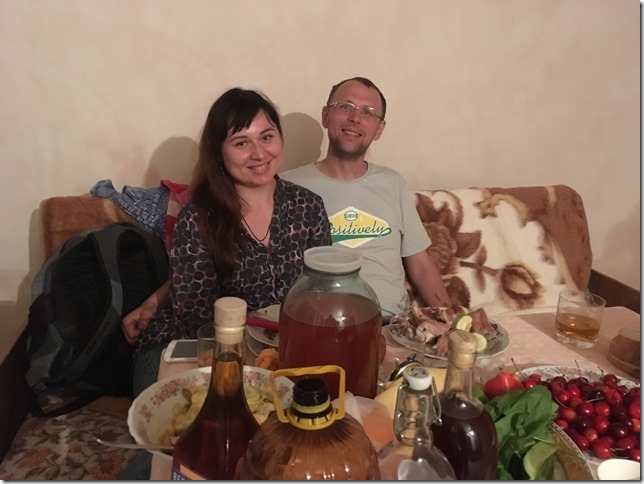 Today was 868 km driving in 13 hours, quite a long day.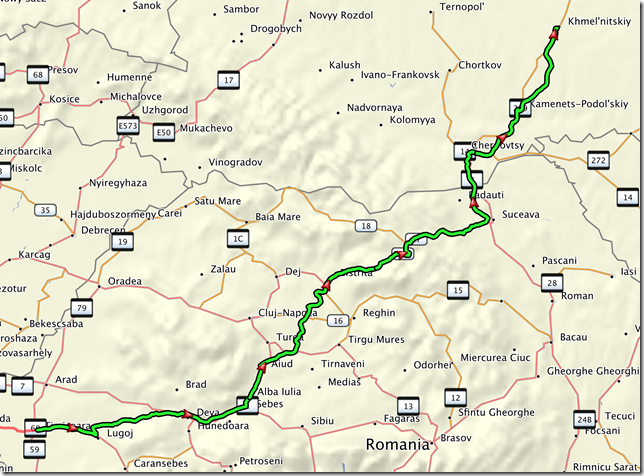 Total for the trip is now 6889 km.