Distance to home: 5247 km, estimated day of arrival: 9.7.2016.
Started morning as usual by 06:00, packed everything and got outside to the bikes.
Polish bikers were also packing their bikes and during the night two Russian bikers were also joined us on this same place.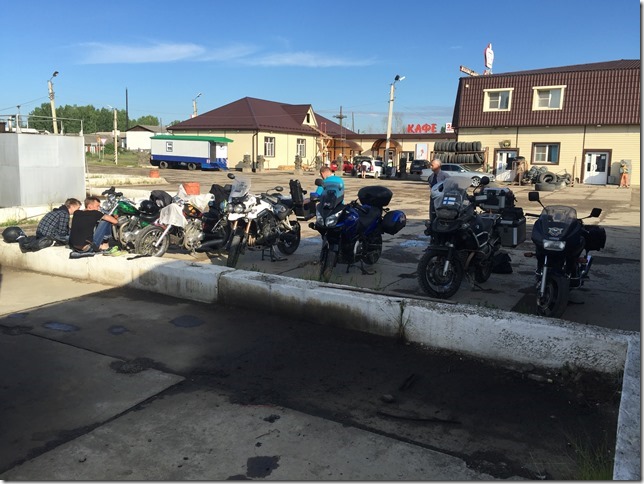 By 07:30 I was ready to ride again and started moving towards Novosibirsk.
Again plan for today was just to drive as far as I could and no real route planned as there is only one big road going west from here.
After driving some 100km I started looking for place to get more fuel. All the place that I looked had either been closed or had only 92 octane fuel and soon I was forced to get few liters of 92 just to get me to next one with at least 95. After fuel light had been on I drove some 50 km so I was running really low on fuel.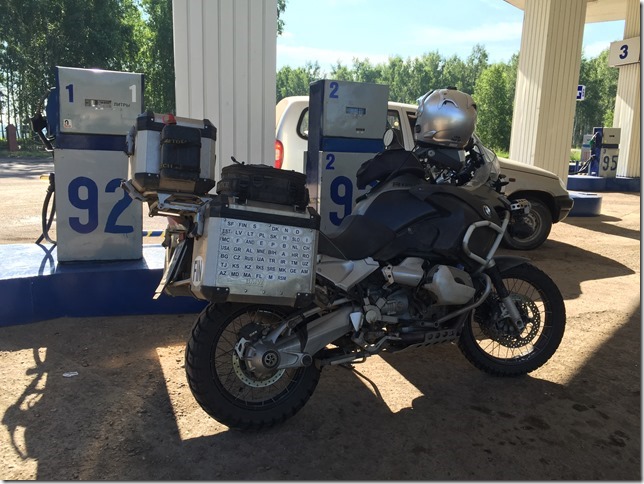 Still after this I needed to drive 60 km to get to the next bigger station which had 95 octane available. Need to start fuelling a bit more often…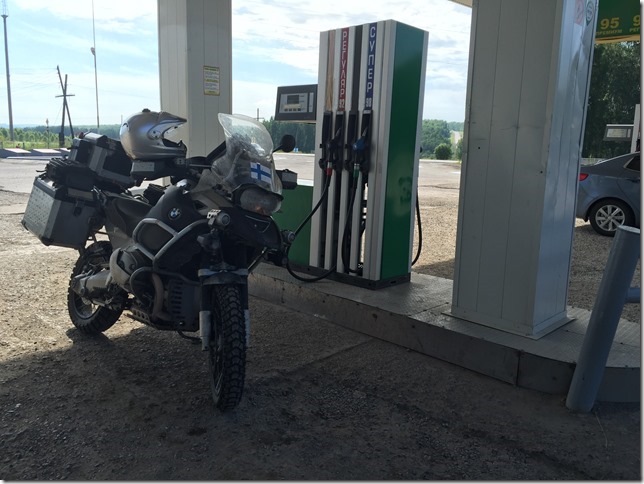 Next stop was to finally get some breakfast. Or this time it was actually an lunch.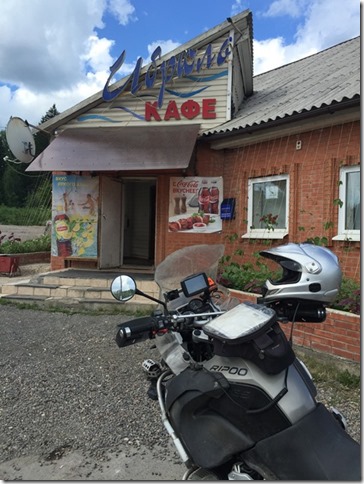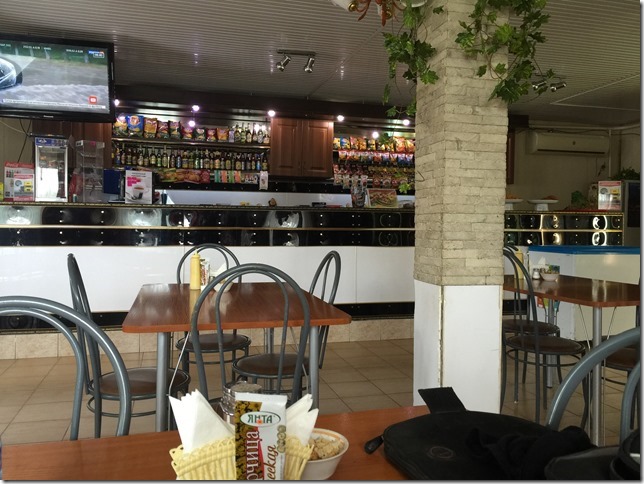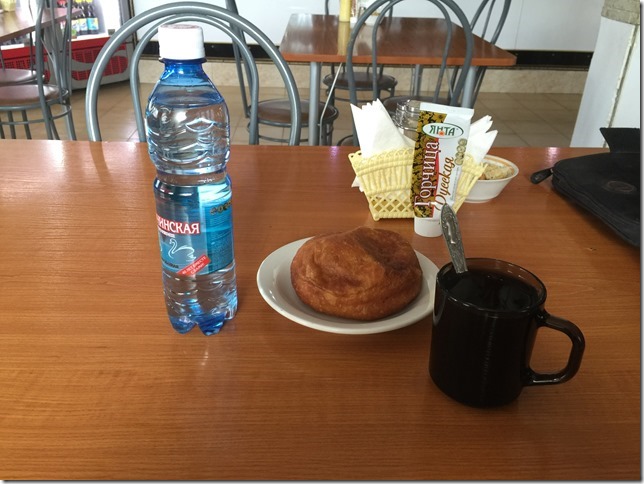 This time the meat pie was really good and also heavier than usually on these places. Price for this with water was just 90 RUB.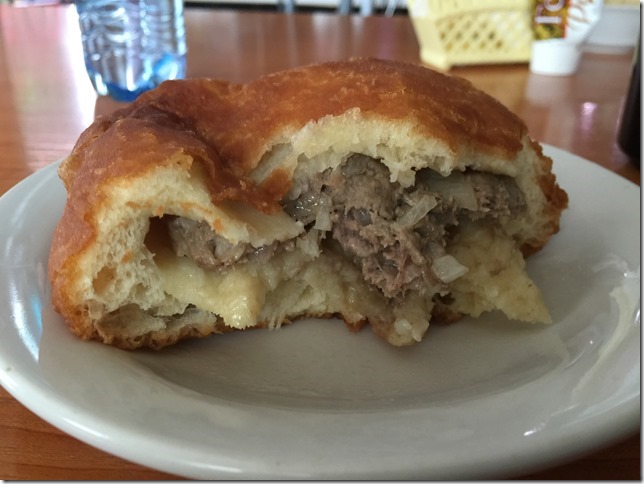 On the afternoon it started looking like it's going to rain so I put on rain suite.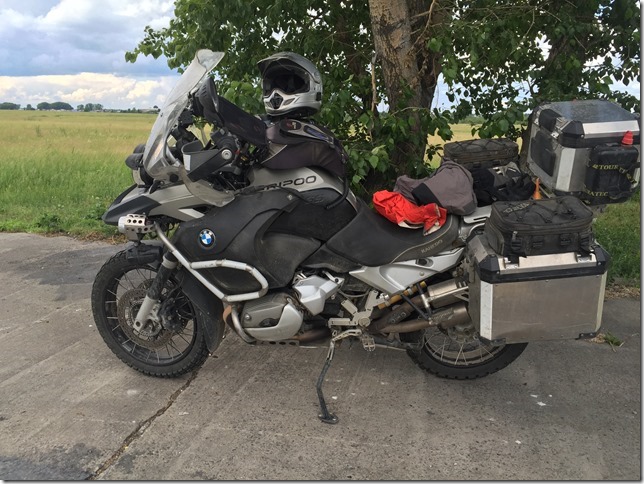 Rain did not really start at this point, there were just thunderstorms circulating all around the road I was driving. I still kept the trousers on and just took jacket out on one of these stops where they were doing some road work. Lots of these stops on the way.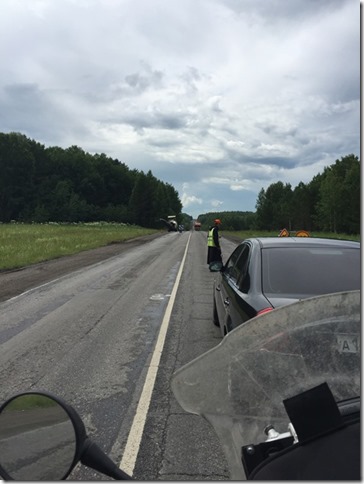 More fuel was also needed, this time I decided that I will abandon the credit card and just throw in enough money to get full tank. It was really not that nice of not knowing how much fuel is left in the tank so getting full tank will keep me more peace of mind.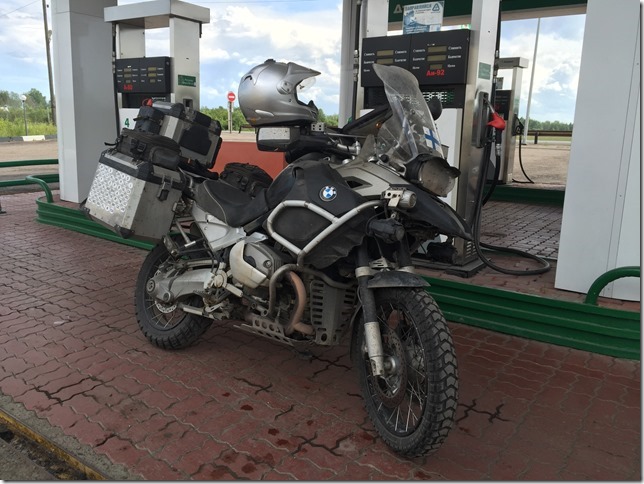 When approaching Kemerovo rain finally got to me. First time on this trip when it rained really heavily, barely got see the road and cars were raising even more water drops from the road.
Heidenau K60 Scout tires that I now have on are not at their best on wet asphalt and I was struggling a lot to keep bike going to the right direction. Road around the city was in quite bad shape partly.
I had at this point some 800 km already behind me so I decided to start looking at place to stay for a night and stop driving in this bad weather. Nothing found. All places were either closed or looked really nasty.
After some 50 km after Kemerovo rain finally stopped so I decided to drive rest of road to Novosibirsk as it was the next big city on my way towards home.
And when approaching Novosibirsk I also happily noticed that I gained one more hour when passing another time zone. Was not going to be there that late after all.
Got to the city and just looked at Garmin favorites for a hotel. While browsing Garmin option lots of mosquitos attacked me. They were the kind that were not biting me, but rather were more interested in their mates that had crashed with my bike. Good for me.
Picked two hotels and drove by them but they were closed so next option was to get my phone out and look into booking.com options. That found an good alternative, Comfort Inn Hotel. Really nice one, cheap and room had even an refrigerator and breakfast was included as well.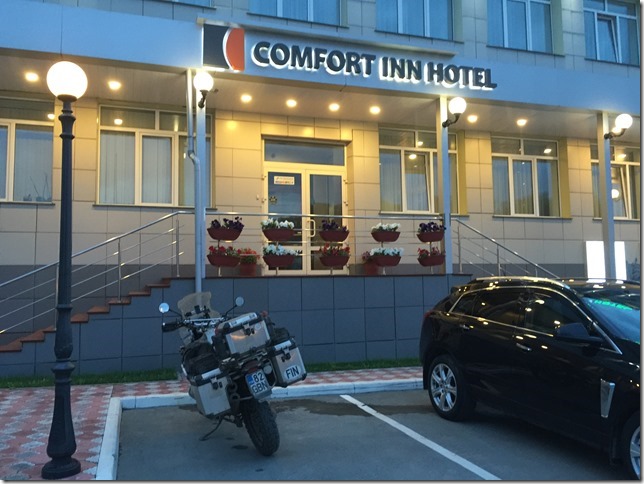 And I got also registration done for Russia. These motels I had staying so far were not even interested on knowing who I was, they just gave a room against money. In here receptionist copied my passport and immigration paper and hopefully does this registration during the night.
Last thing for the evening was to find food. Got instructions from receptionist who did not talk any English, but talked some German so we found an common language!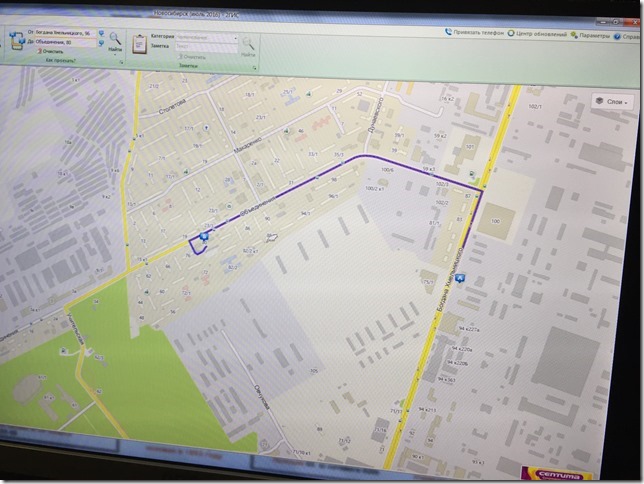 Walked to this restaurant which was some 2 km away and found this place.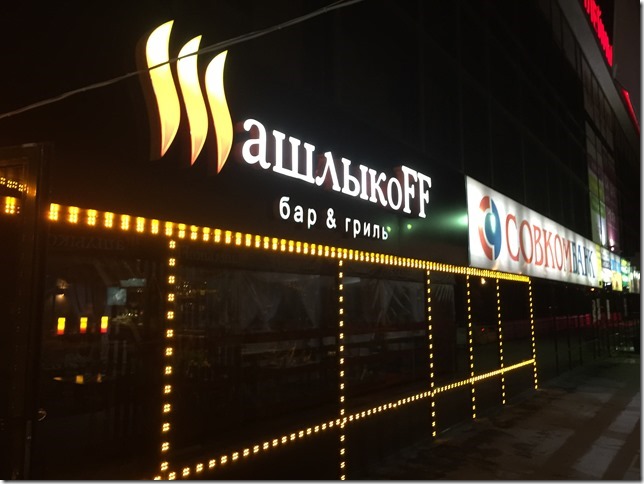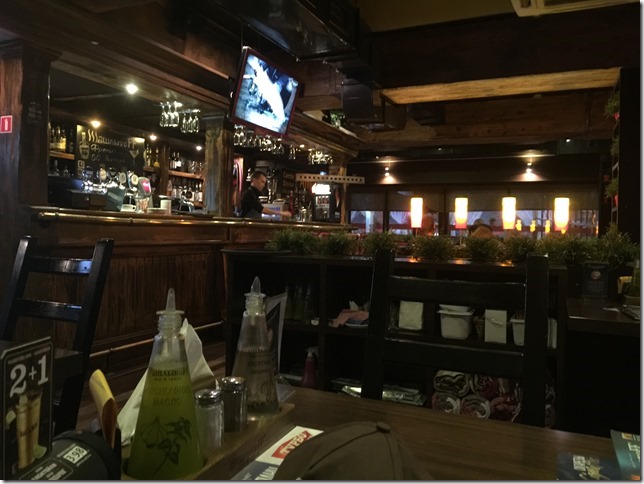 In here there was also one man talking English so I got finally some proper food ordered.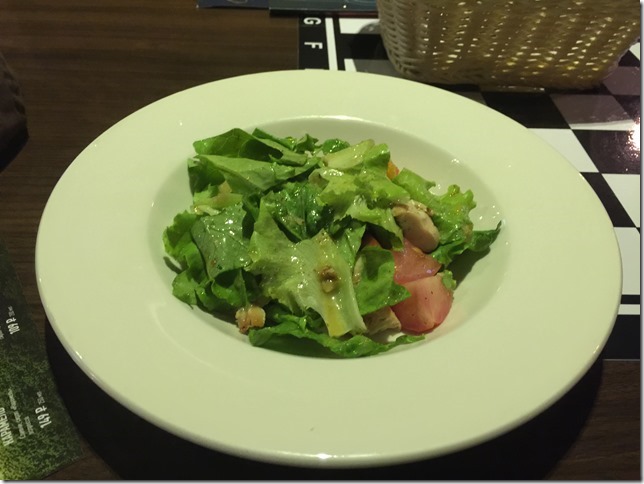 Interestingly in here there were also these potations fried in slices, not hard ones but soft.
Some cake and coffee for desert as well.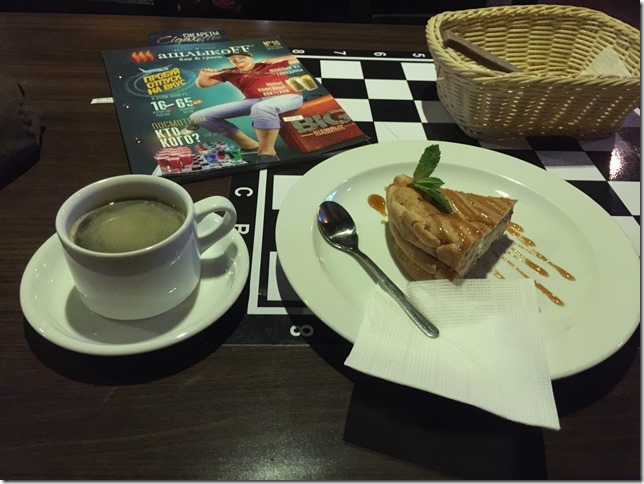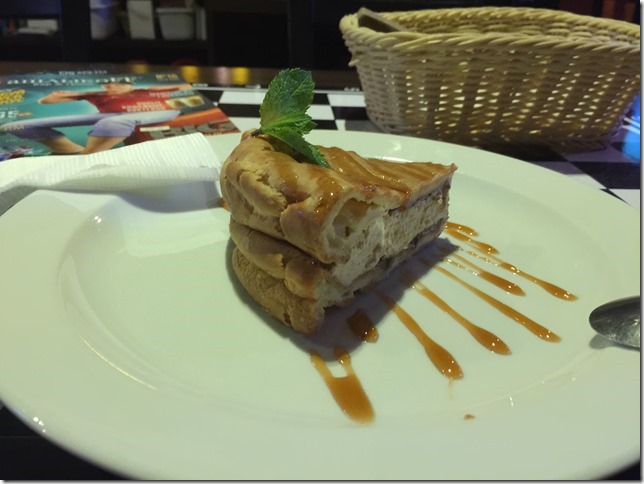 When getting out from restaurant it was raining a bit again so I decided to take a taxi back to the hotel. There were couple of options outside and negotiated the price for this 2 km trip: 100 RUB. Taxis could be at this price level also back in Finland so those could be used much more often!
Dinner was really good and day was done again.
Had still couple of phone calls with friends, one to talk about the route they drove last year. Need this information after tomorrow so lets see if he finds this or not. He had not saved the GPS log on their trip. Lets see if he figures this out during tomorrow or not.
This day was 1097 km in 14 hours, quite a long day.

Total for the trip is now 17746 km.