Had an early breakfast at 06:30, was second one over there.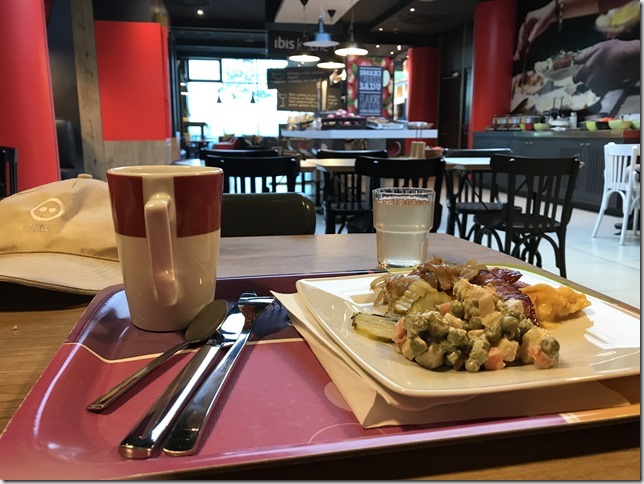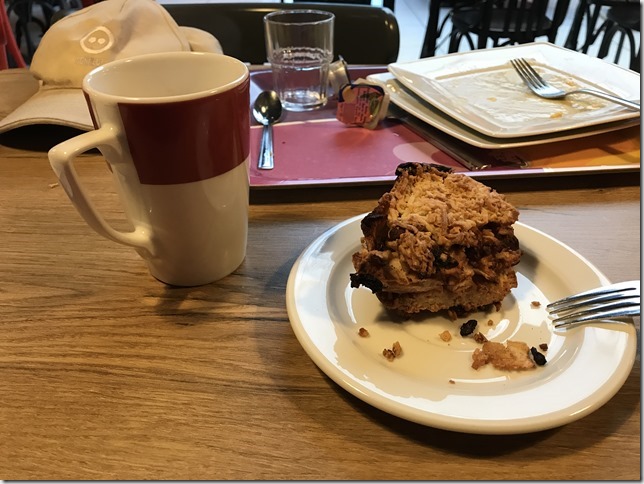 Breakfast at Ibis Warszawa Centrum is not that good as it used to be, not bad either but selection has been cut down. Also internet connection is really poor nowadays, not really working at all. Good that I have a working one on my phone – thanks to EU freeing the roaming! It's like being back home and not disconnected all the time!
By 08:00 I had everything packed, sun was shining and even my hand was kind of ok. Route was planned according to weather men's best guesses, so I was hoping to stay out from rain clothes and dry all the way.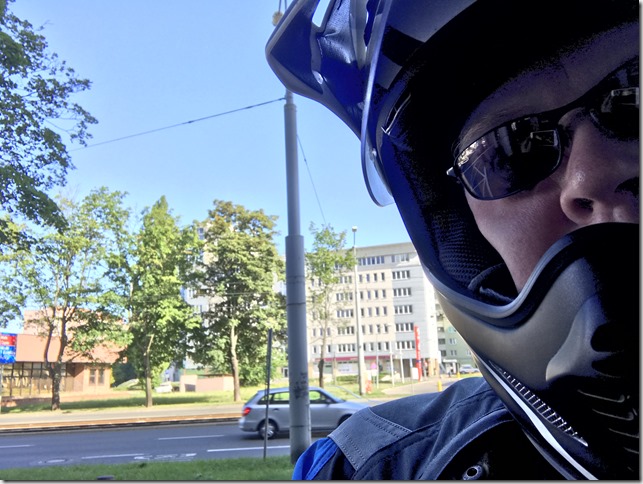 Had first stop after 3 hours of riding for fuel. Been riding all this time through small country roads with average speed not much above 60km/h and just enjoying the ride!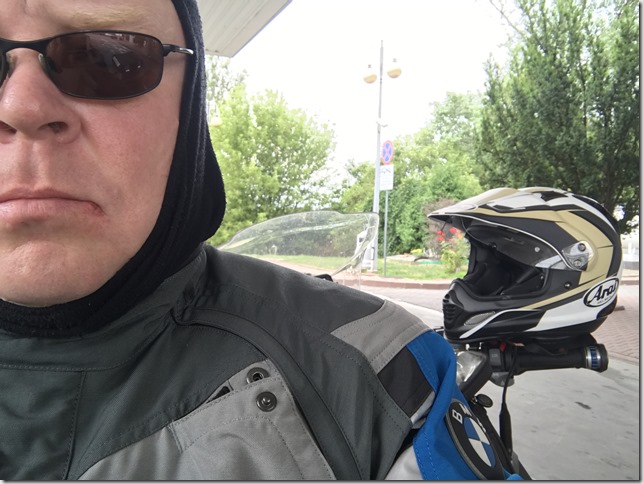 As I was approaching the border between Poland and Slovakia, took a peak to see if there was still a fuel station somewhere along the route and also making the decision how far I would ride today. Had already some 400km behind me, another 250km to ride for the destination I had in mind.
No fuel station nearby to spend last PLN, so just started driving forward.
So far it had not been raining but sky was al cloudy. Now it started showing signs of blue sky and sun which is always a better thing.
Last 100 km on Poland side was very much different to ones before. This was all small hills and mountain roads. Really nice ones to drive.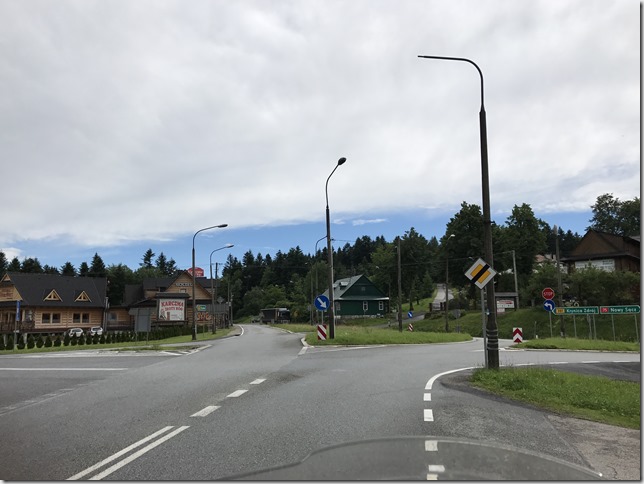 Riding through Slovakia was an amazing one. Really small mountain roads with bad asphalt on them. Could not just stop to take any pictures either. On one mountain pass which got me up to 1000m asphalt was so slippery that when braking even on slow speed ABS would kick in. Made me drive even more carefully and I got down without dropping the bike.
Stopped at the Hungarian border to see if the Magyar Route 66 had any rooms left in Booking.com only to find out that there was none. Decided still to give it a try and started driving towards it. Sometimes these places don't put all their rooms in Booking.com and they still have rooms left when you get there.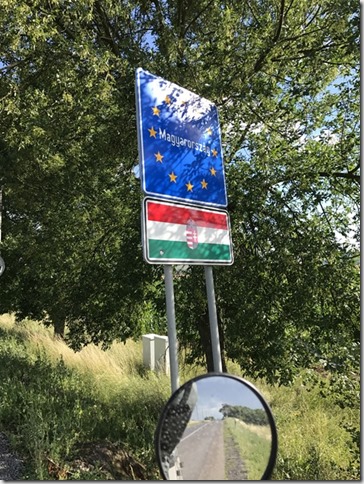 Road towards Szilvásváradon was cut of some 25 km before, lucky for me there was some local car driver stopping and asking where am I going when he saw me by the road looking at the navigator. He then guided me to an detour which got me passed the point where the main road was gone. Turned out to be a bridge that was under construction.
Once I got to this Magyar Route 66 first thing I noticed was very deep uphill on the parking. Not an easy one to park a bike on such a place and this supposed to be a biker friendly place… Well, tried knocking on door- no answer. Place was totally empty, nobody there but downstairs garage full of bikes and door open. Go figure.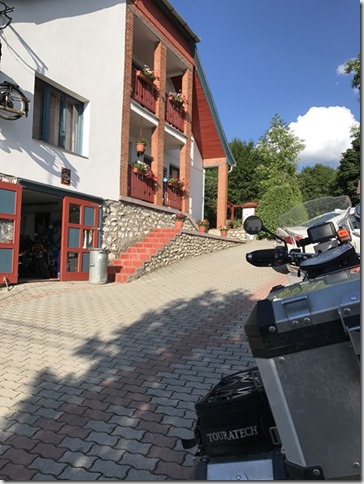 Took my phone again and searched another place: Aranyszarvas Vendégház. Turned out to be just nice, clean place to stay for one night.
Got bike parked behind the building with some other cars and started looking where to go in. People here did not speak any English and as my Hungarian is not that good either common dominator that was found was German and with that we got everything sorted out. Got a room and instructions where to get dinner.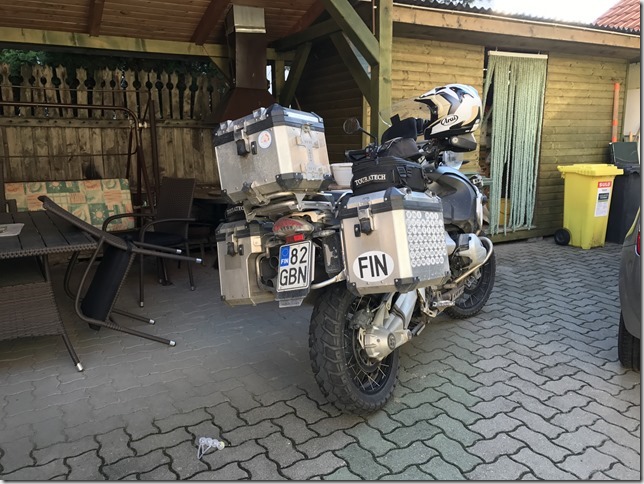 Room was really bike with small kitchenette. That will help tomorrow morning when I need to make my breakfast, there is no breakfast option in this place.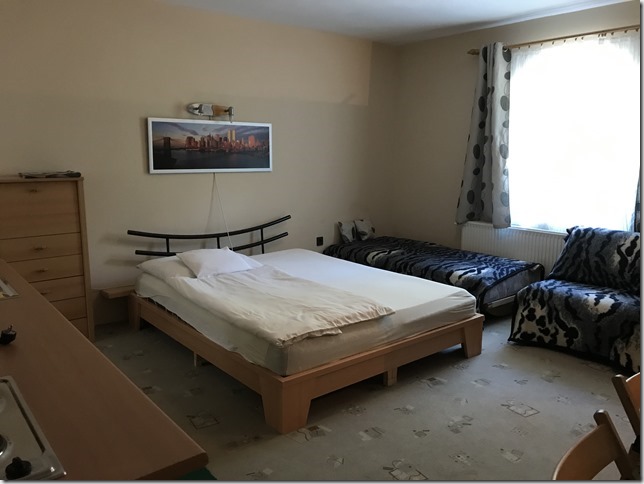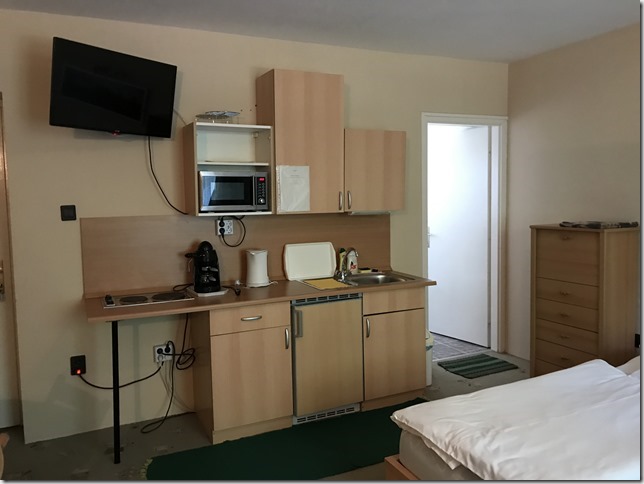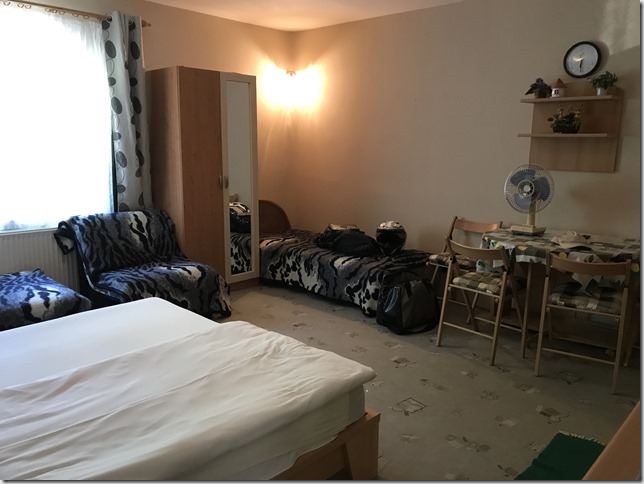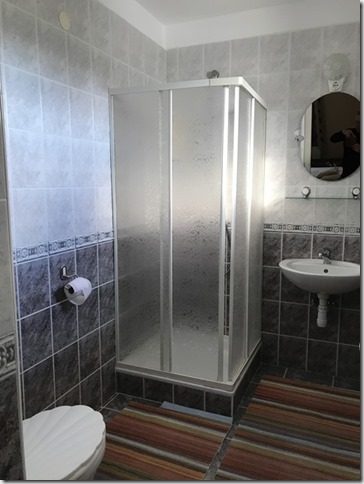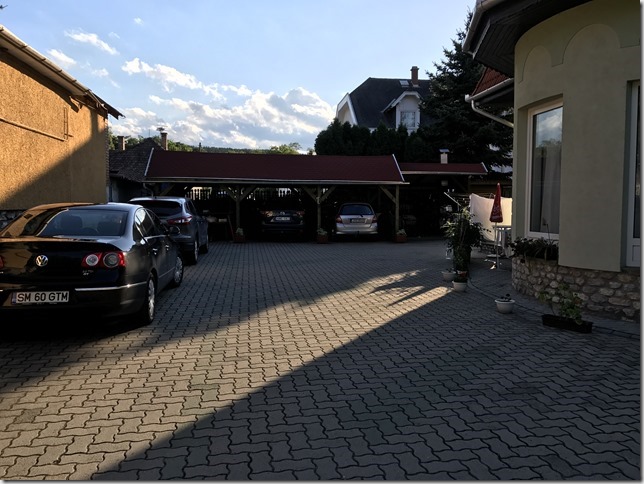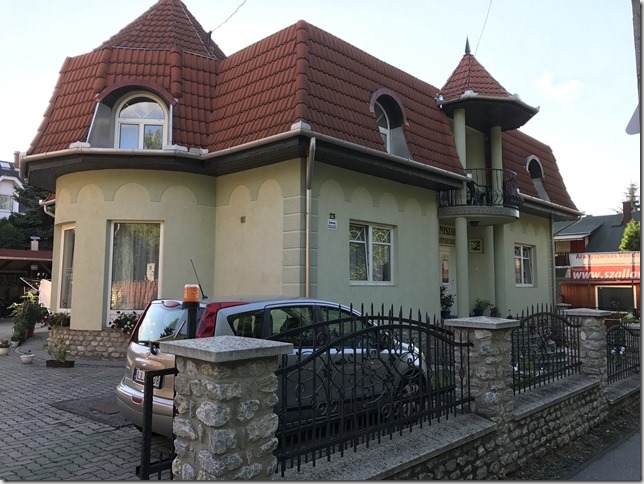 Once got all the stuff up the room went for a walk to find food.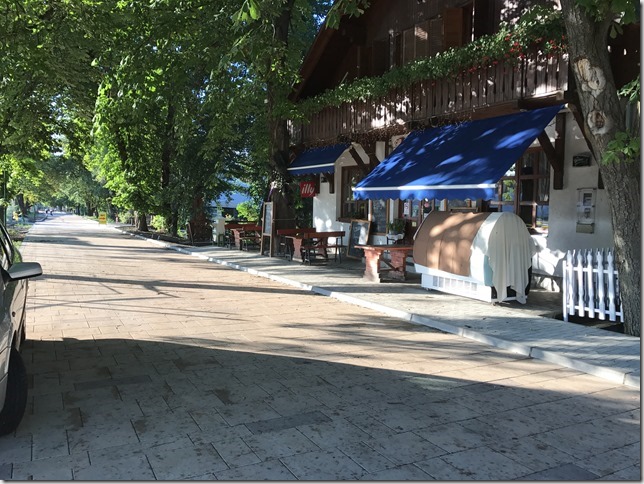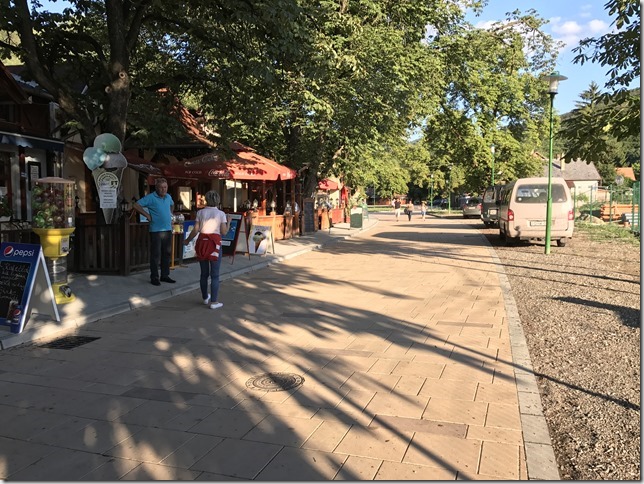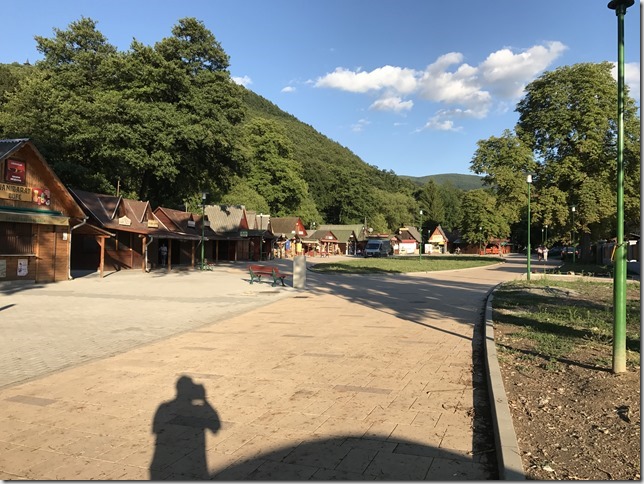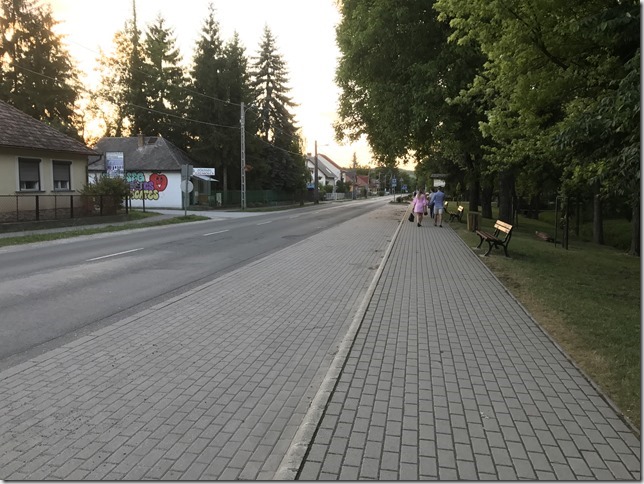 There is few restaurants just nearby and I just picked one of them randomly. Some pork meat, salad and bread to eat.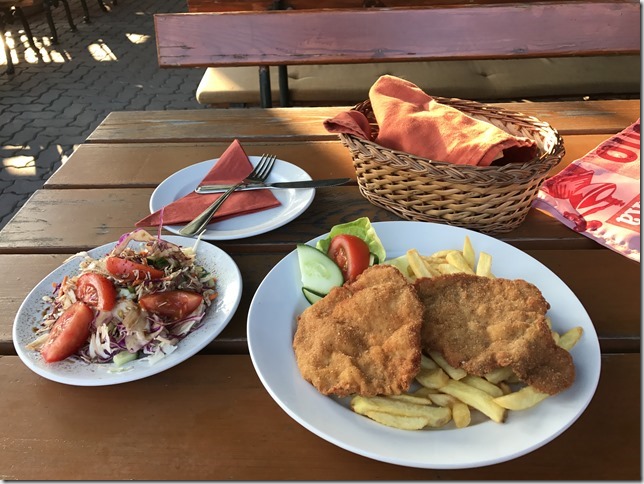 Back at the accommodation enjoyed rest of the evening with good Wi-Fi connection – worked extremely well – and went to bed early. I knew I would wake up early again tomorrow morning, still in Finnish time zone.
This day was 643 km in 10 hours.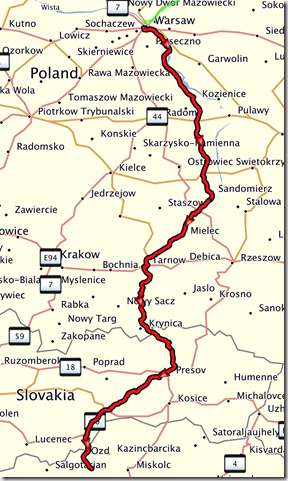 Total for the trip is now 1941 km.